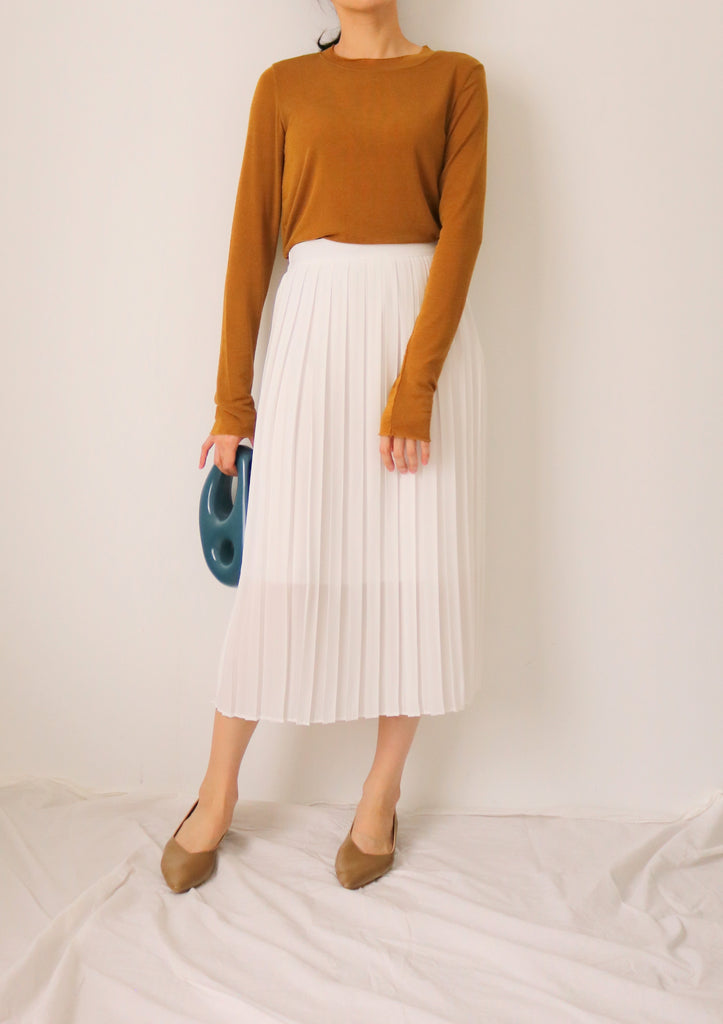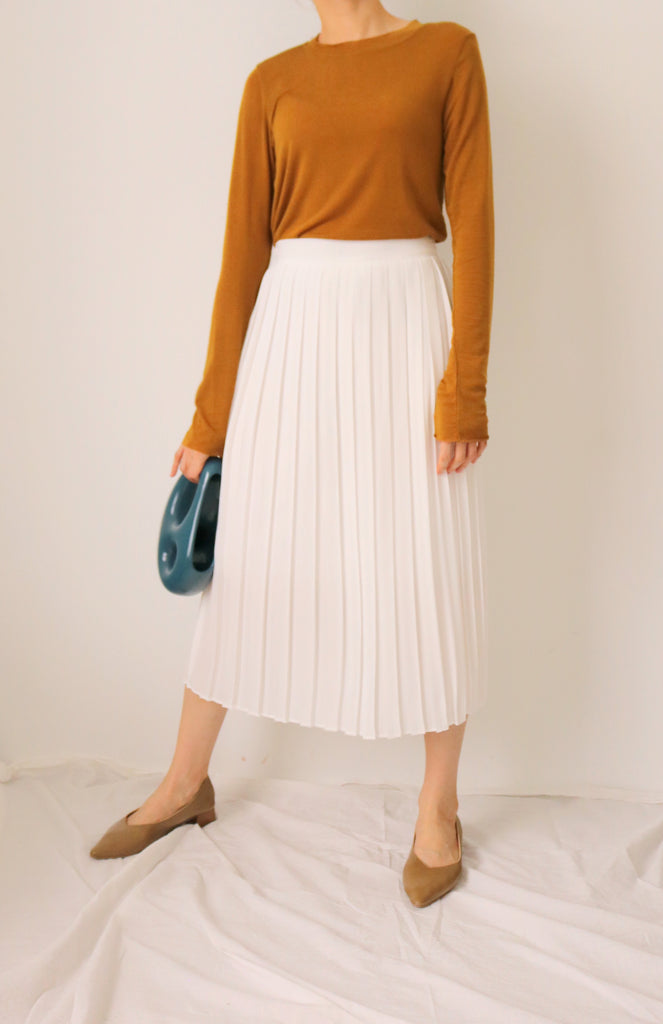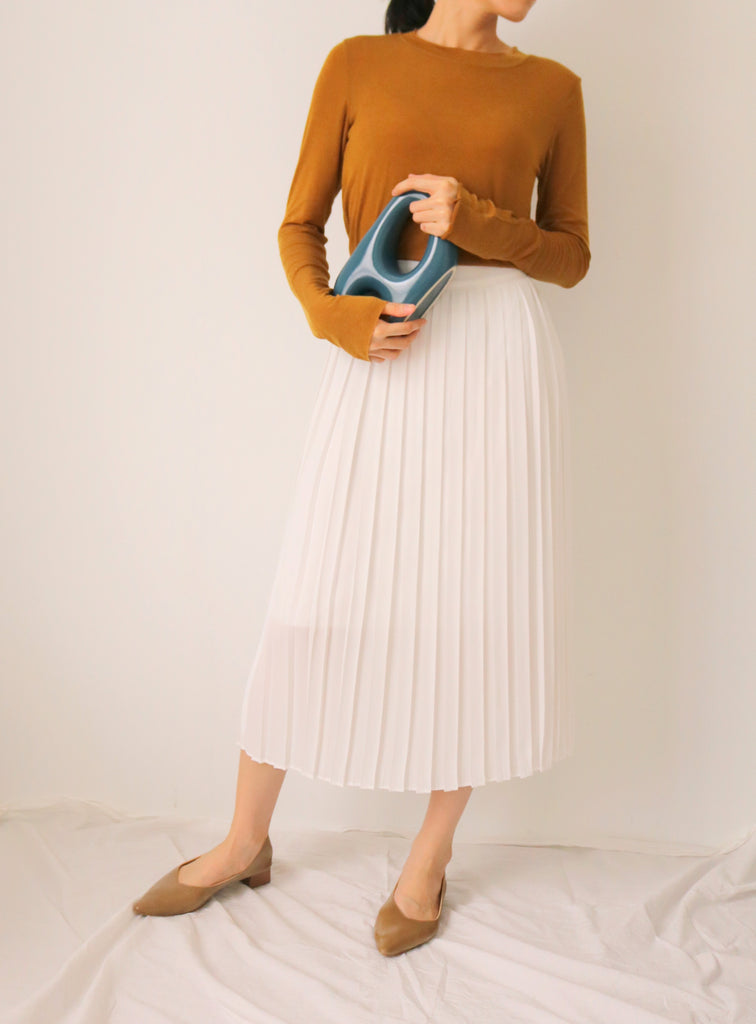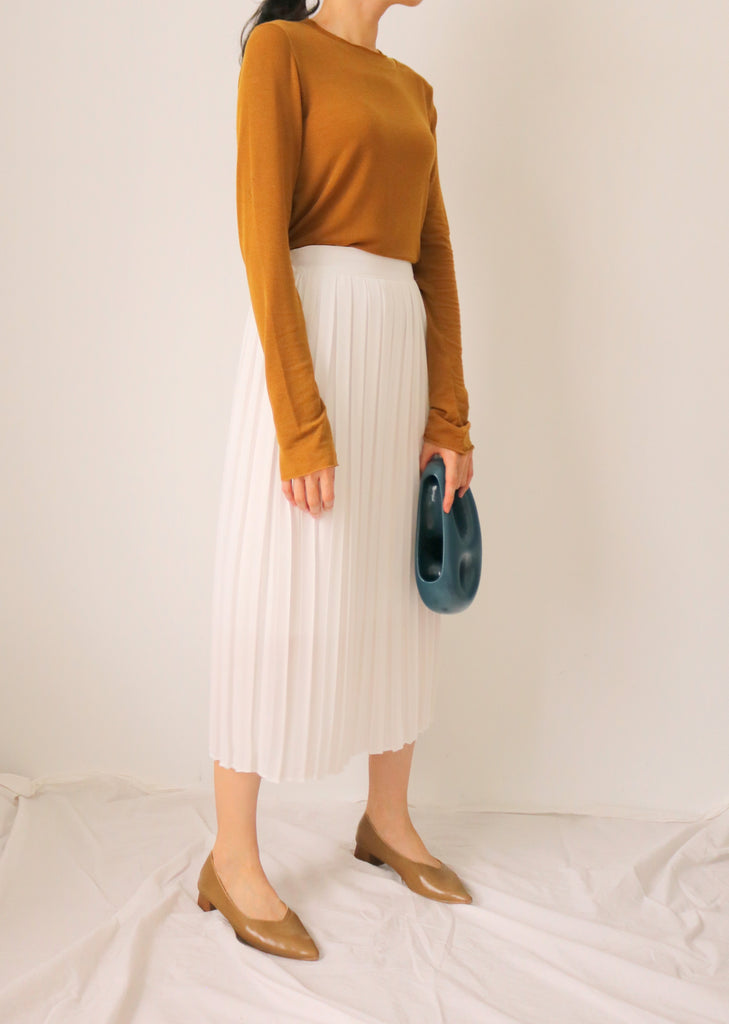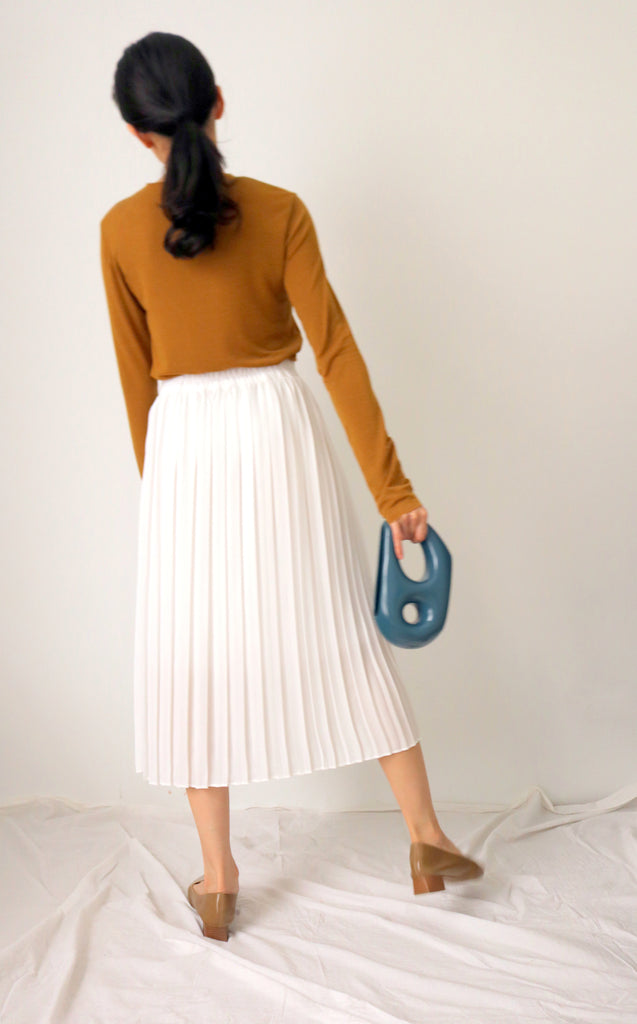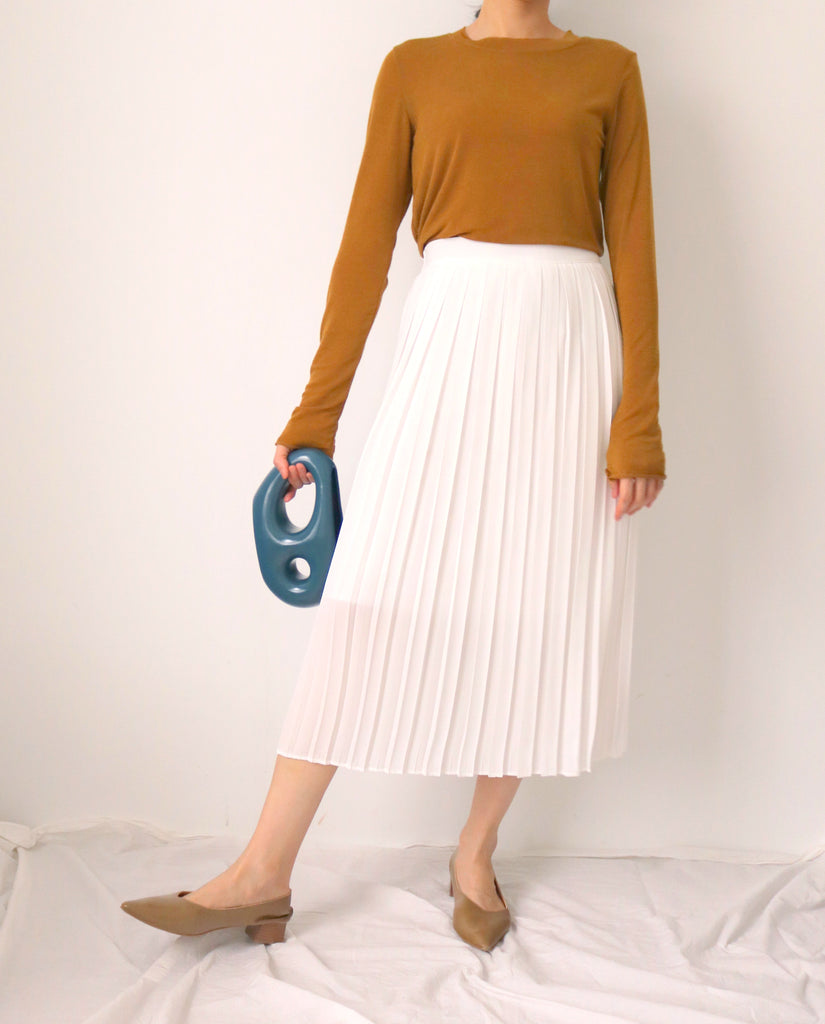 $55.00 USD
Noor Top -sold out
Details
Simple crew neck tee with collar and sleeves unhemmed.Thin fabric with excellent stretch. Slim fit.
Worn with: Stella Skirt.
Color/Couleur: Ochre
Material/Composition: 30% tencel / 67% cotton /3% spandex
Size/Taille: One size fits most. 32"-38" bust, 25"-29" waist, 34"-39"hips.Length:60cm
Model is 163cm/47kg with 33" bust, 25" waist, and 35" hips.
Care instructions/Entretien:Cold handwash and air-dry.
Instagram:@metaformose

設計重點

*薄透親膚合身針織衫

*不收邊設計
搭配單品:Stella Skirt
顏色:岩黃色
材質:天絲棉
尺寸:單一尺寸
32"-38" 胸,25"-29" 腰,34"-39" 臀.全長: 60 cm.袖長: 68 cm.肩寬: 40 cm.
麻豆拍攝時的身高體重: 163cm/47kg (三圍 33", 25", 35") 
洗滌/保養說明:可冷水手洗+風乾, 勿浸泡 勿脫水
IG:@metaformose