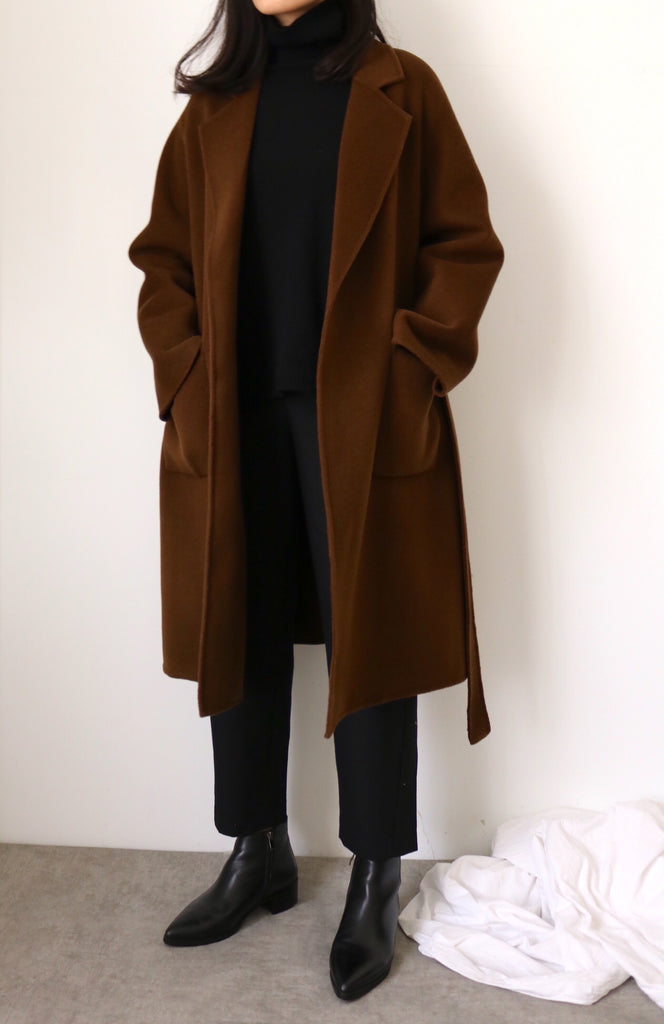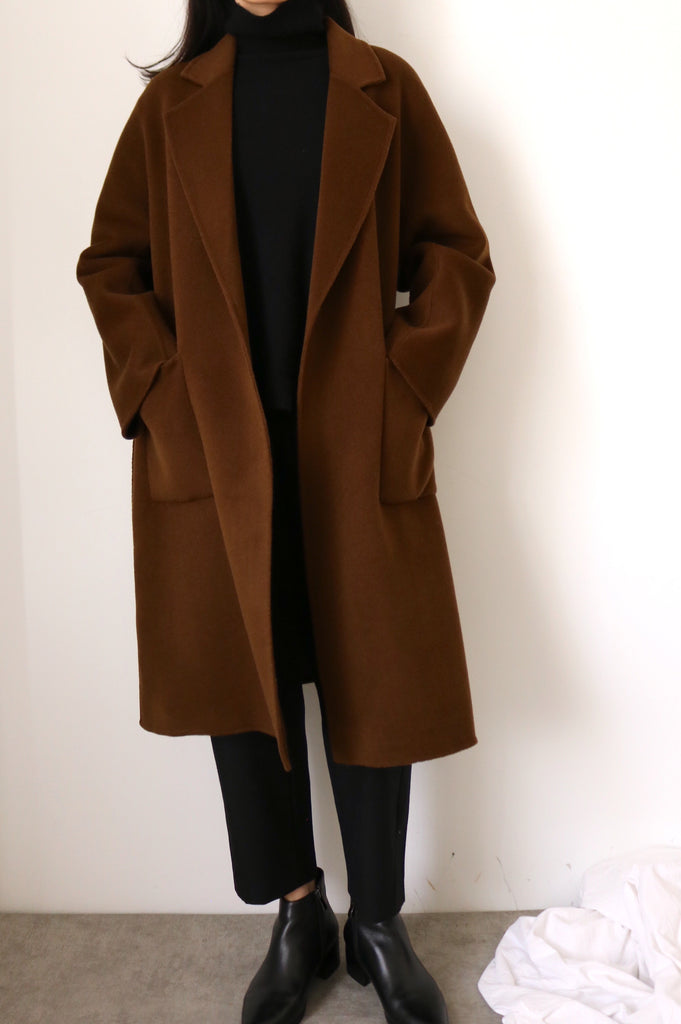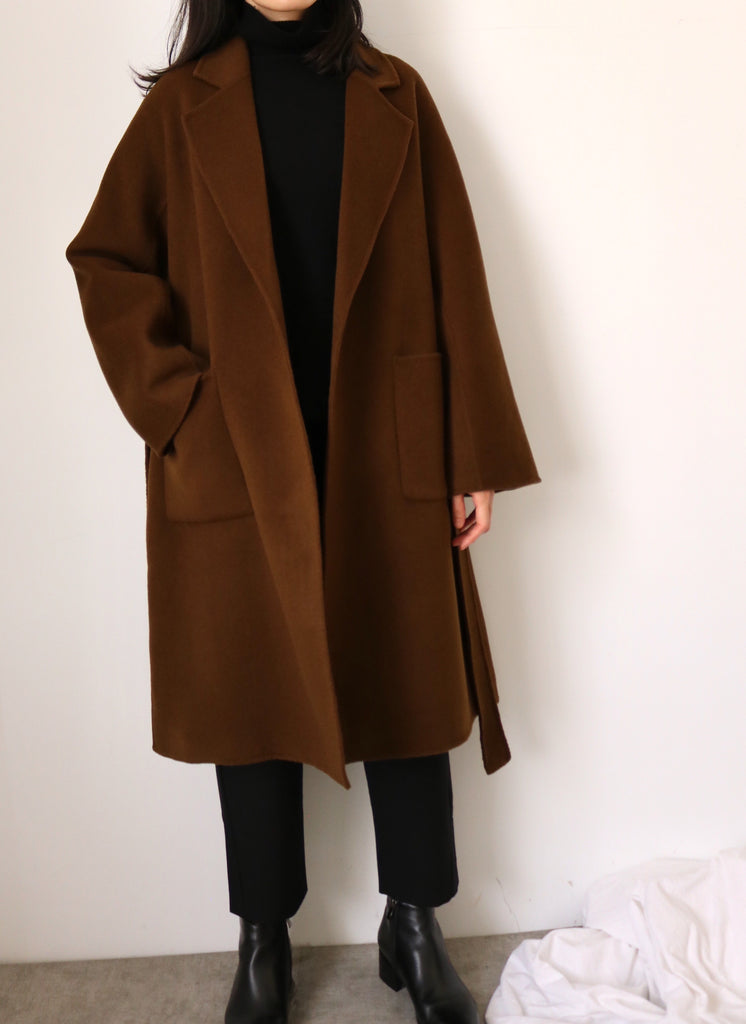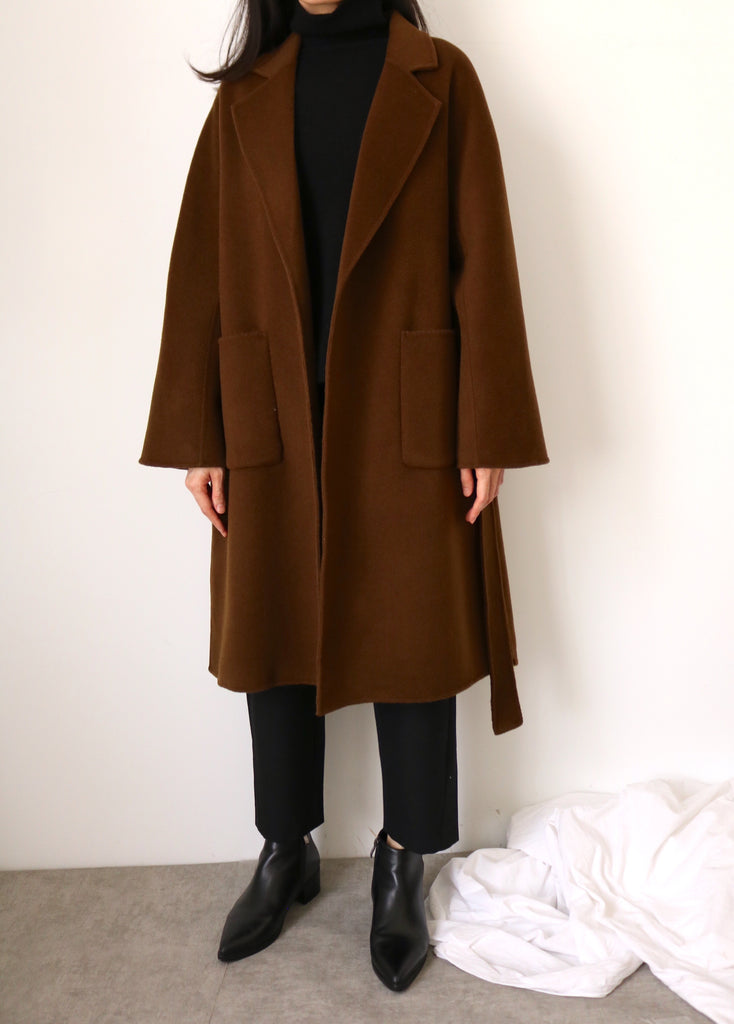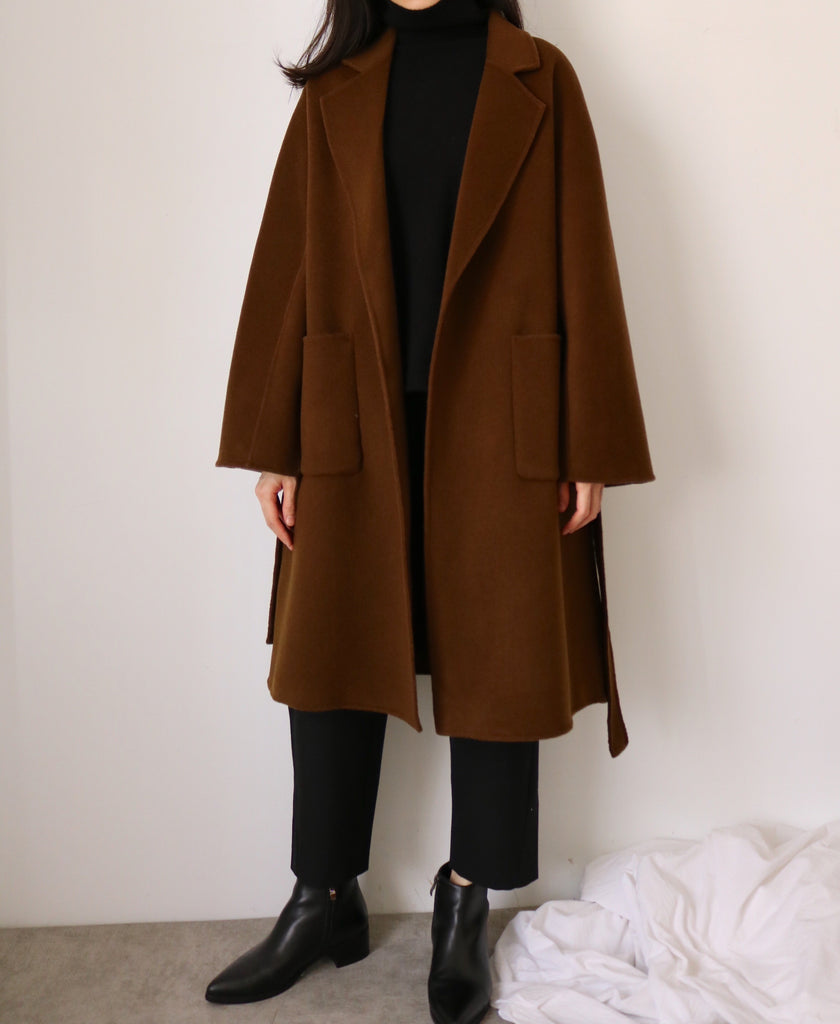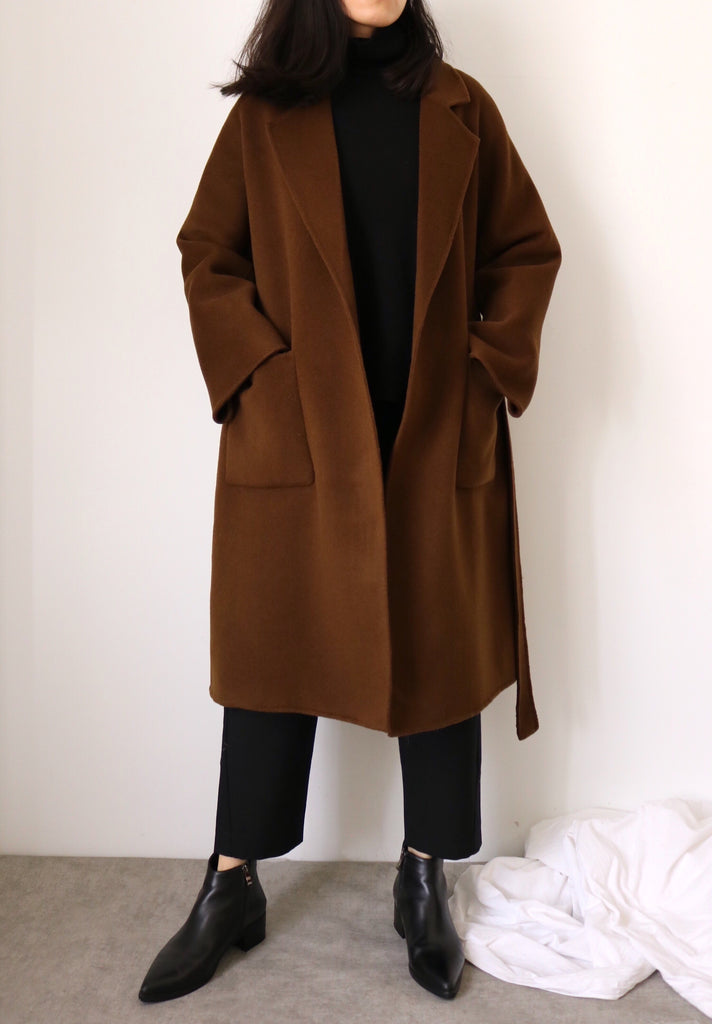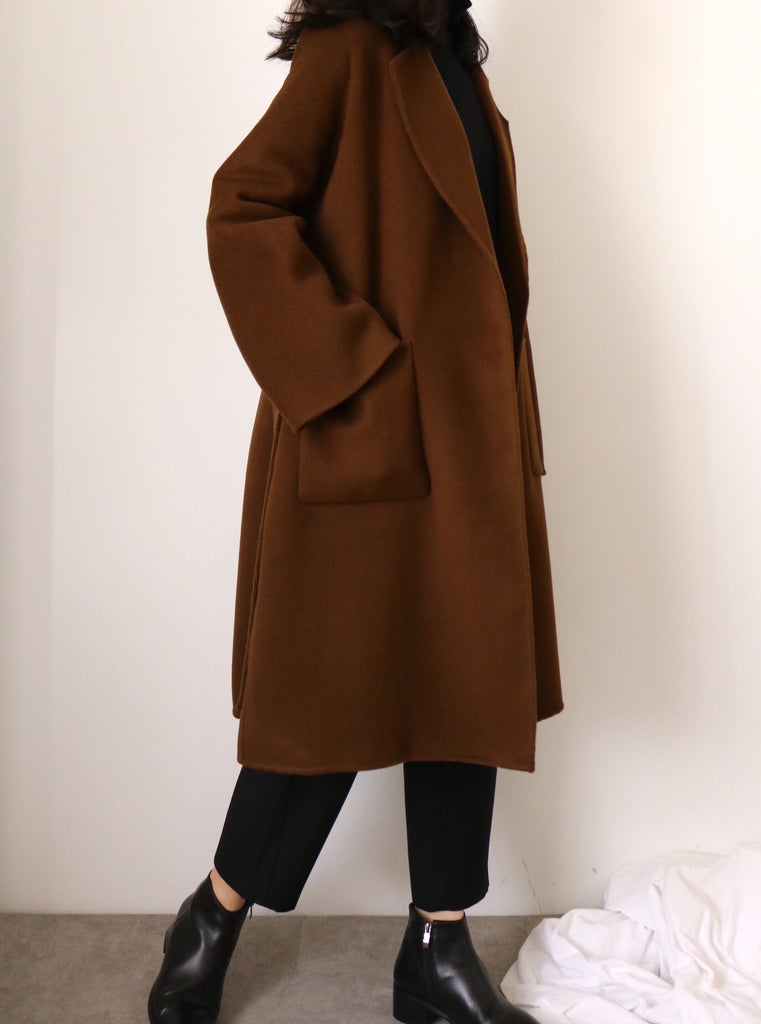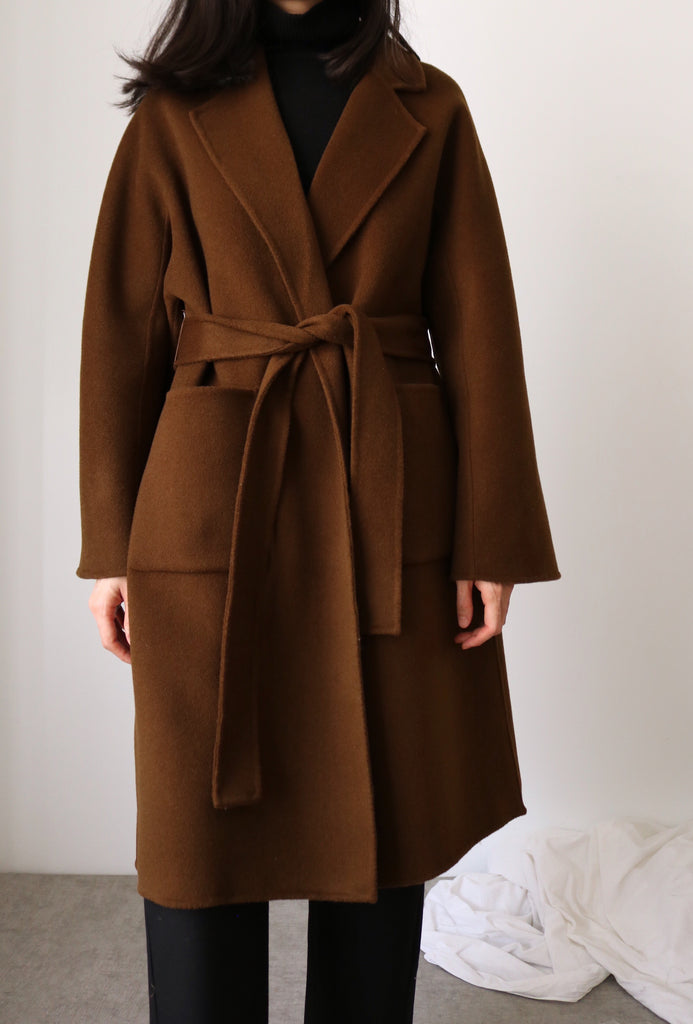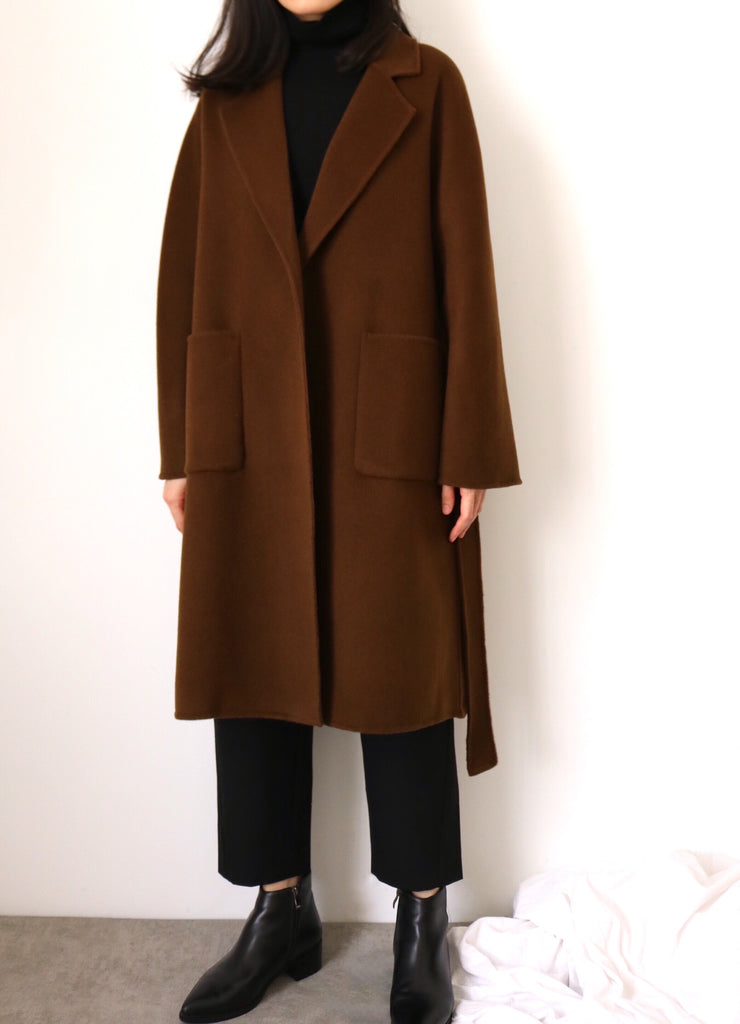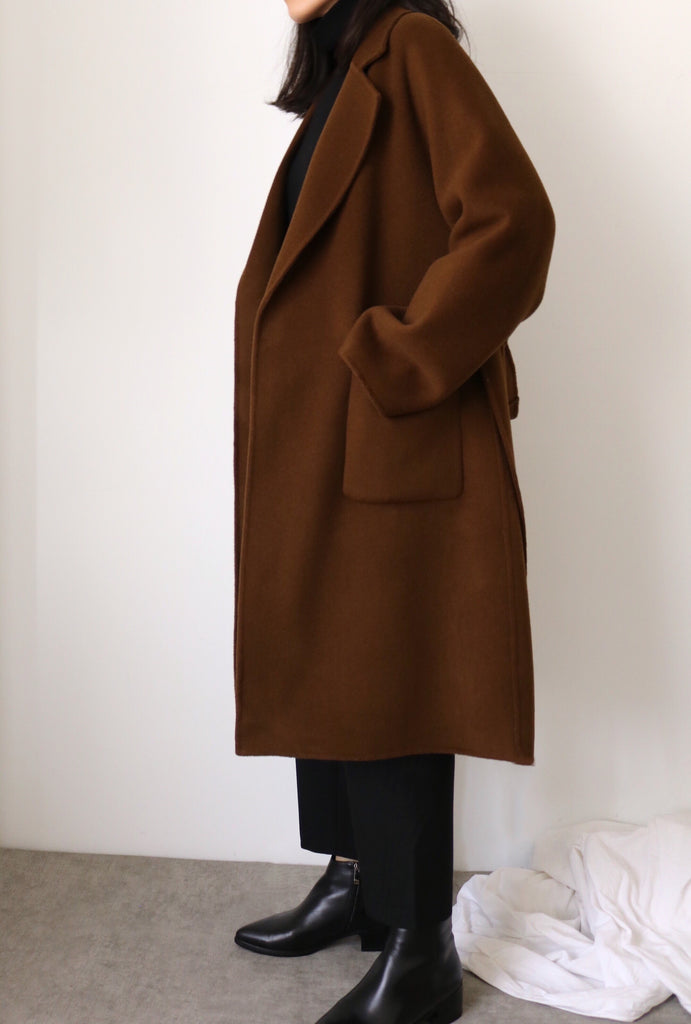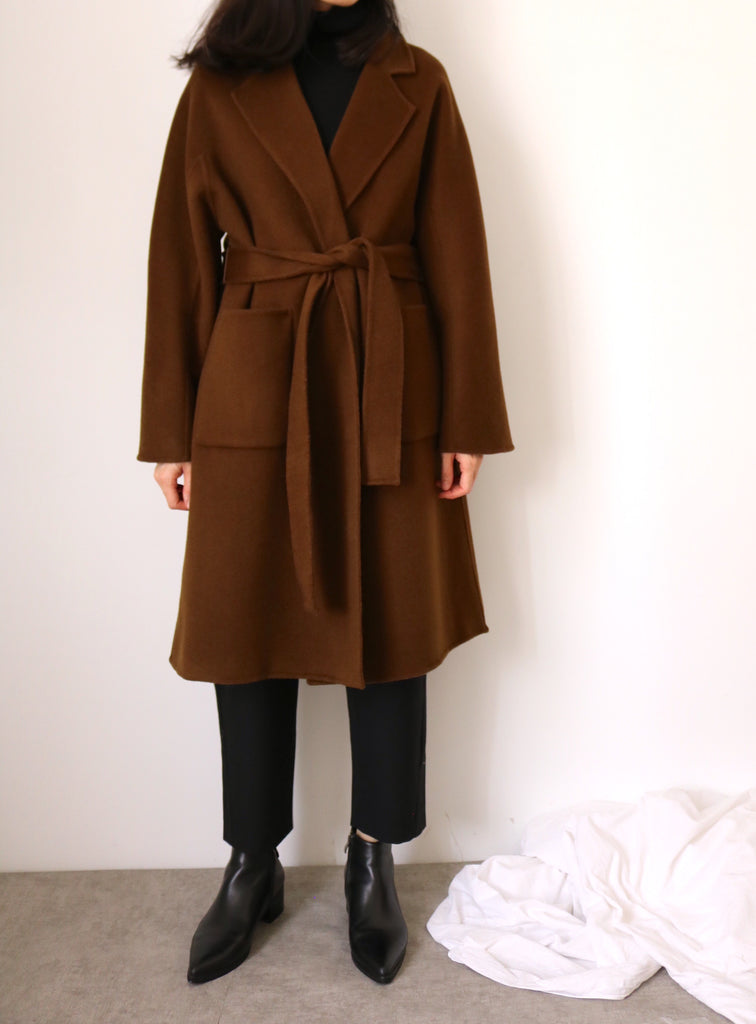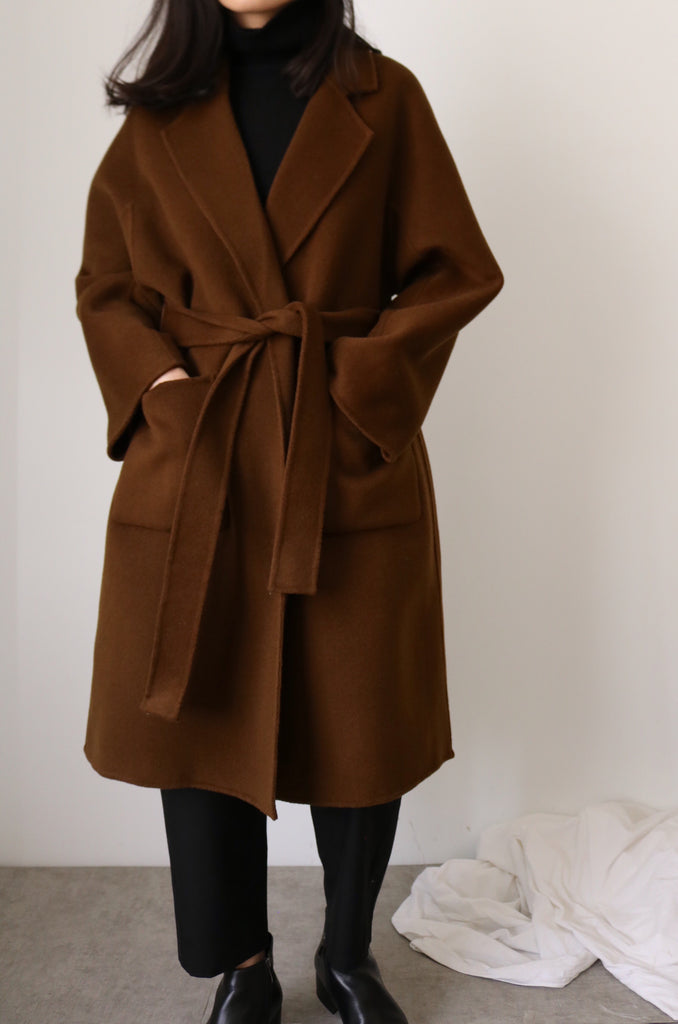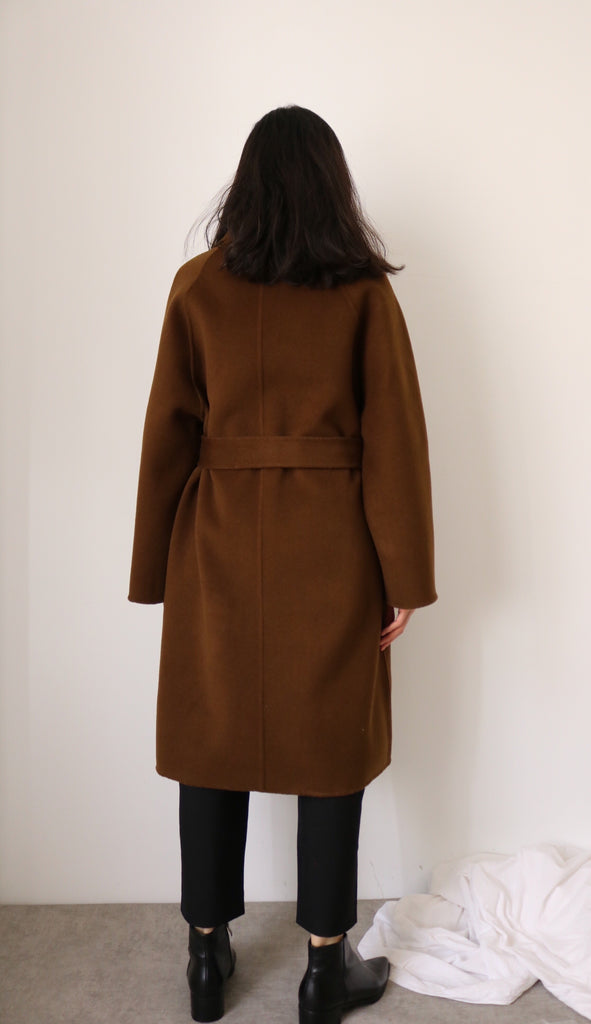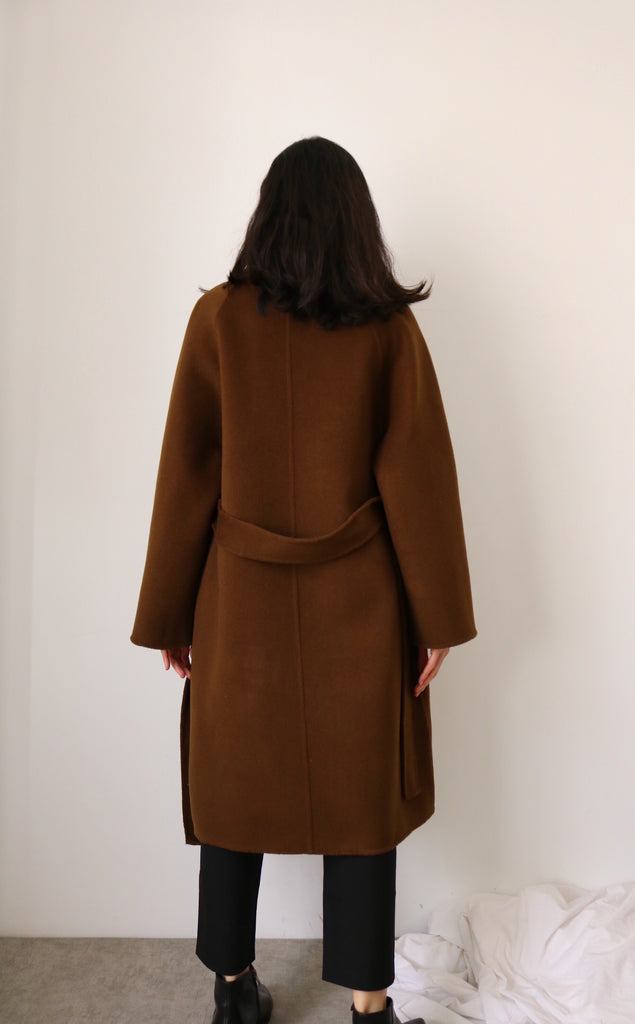 Details
Handsewn from double-faced wool & cashmere blend, this coat features raglan sleeves at the back,grown on sleeps at front, notched lapel,  patch pockets at front, and self-tie belt. No lining. Made-to-measure. 
*Lead-time is 18 days, excluding int'l shipping timeframe
Color/Couleur: Cognac (Please convo us for more colour options)

Material/Composition:80% wool + 20% cashmere 
Size/Taille: Made-to-measure.
Default length is 100 cm but adjustable based on height.
*Customer will need to provide Shoulder width, Bust/Waist/Hips size and Height during checkout.
A. Waist is measured at the thinnest point.
B. Hips/ Bust are measured at the fullest/widest point. 
Model size/ Taille de mannequin: 163cm/46kg (or 5'4/ 101 lbs)  with 34" bust /25" waist / 34" hips)

Care instructions/Entretien:Dry-clean only.
Follow us on instagram (@metaformose) for all the latest news & behind-the-scene peek from our studio
設計重點
*全手工縫製 
*後是拉克蘭肩線,前是連肩袖
*衣前兩枚口袋
*附腰帶
*我們需要2.5-3週時間製作 
顏色:深焦糖 (如需其他顏色歡迎跟我們索取色卡)
材質:80%羊毛+20%喀什米爾羊毛

尺寸:訂做需要肩寬/身高/以及淨身三圍

(胸臀圍取最寬大值,腰圍則取最小值)

量身細節:請提供腋下圍、上手臂圍(皆取最大值)

量取肩寬時,請取較合身類似上衣量取肩寬及袖長。

全長:100 cm 以顧客身高作調整

洗滌/保養說明:乾洗


追蹤我們的Instagram(@metaformose)搶先獲得最新的資訊及幕後花絮