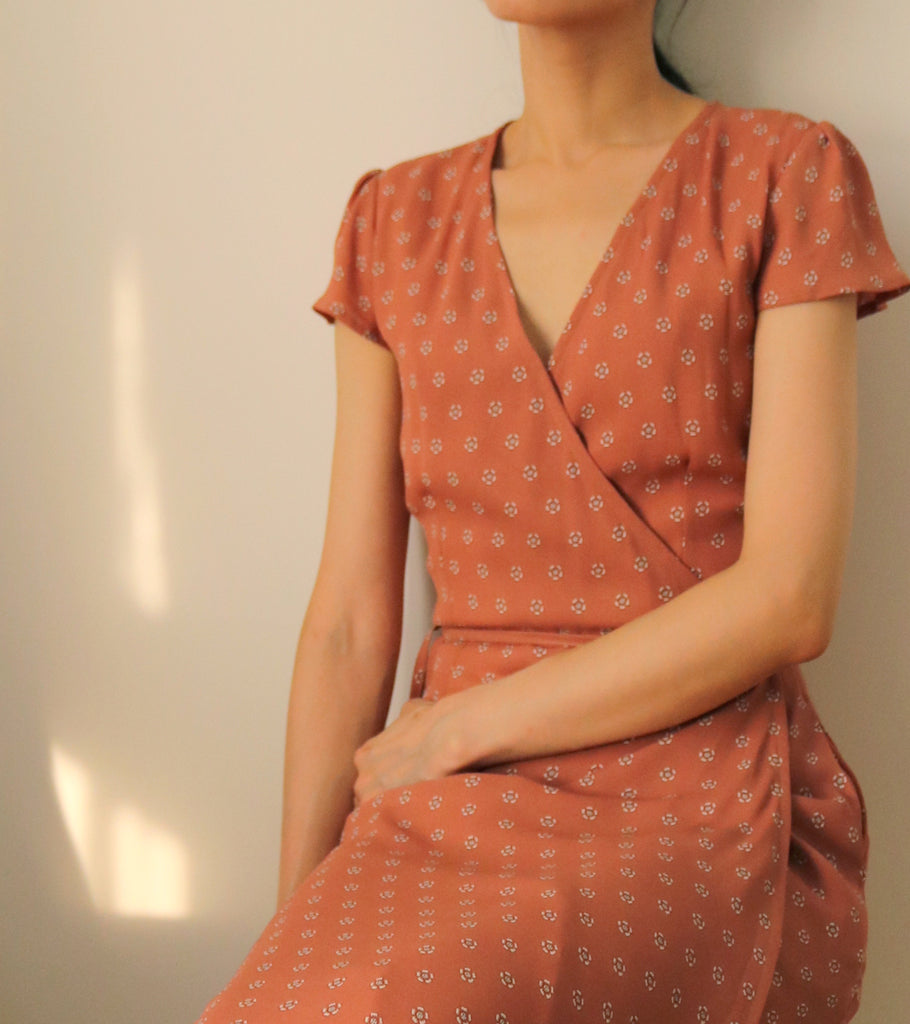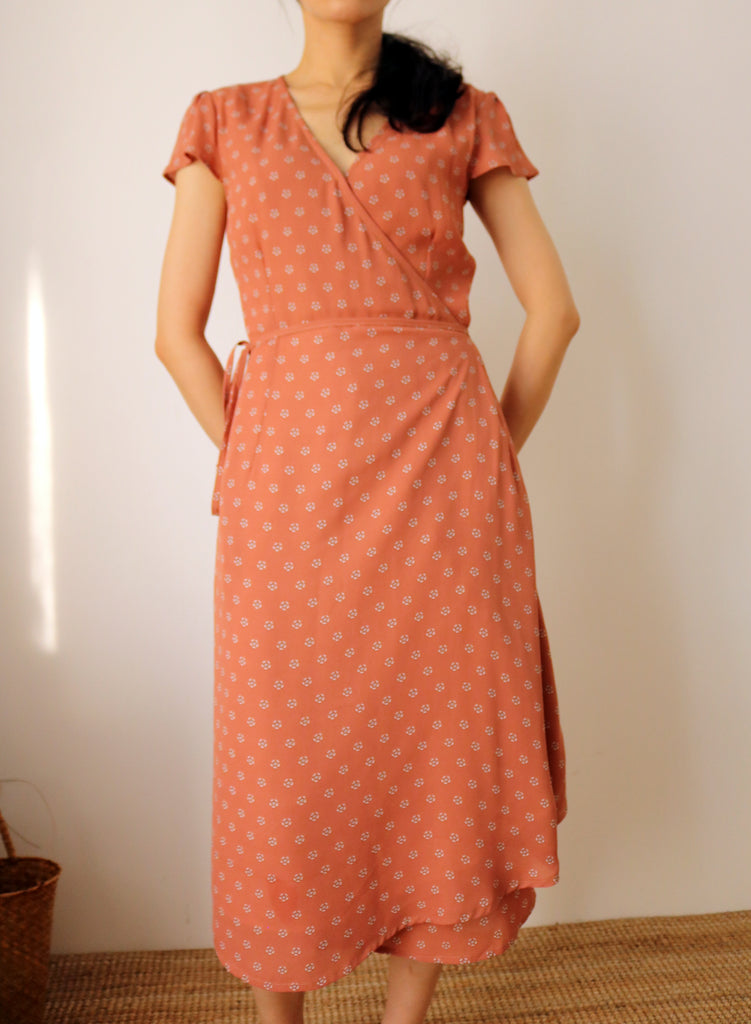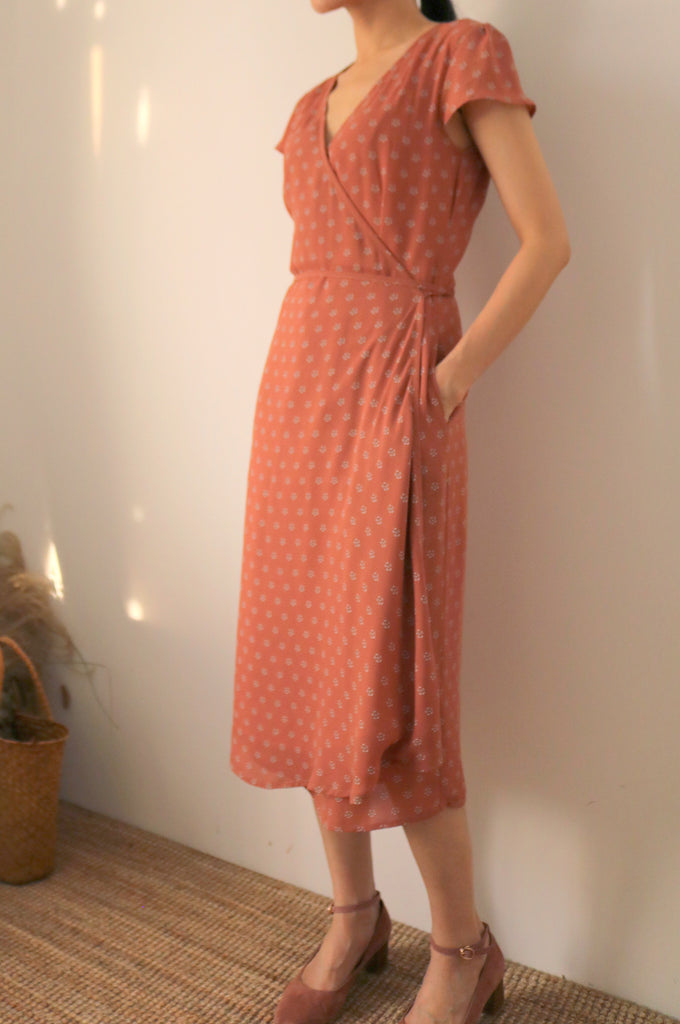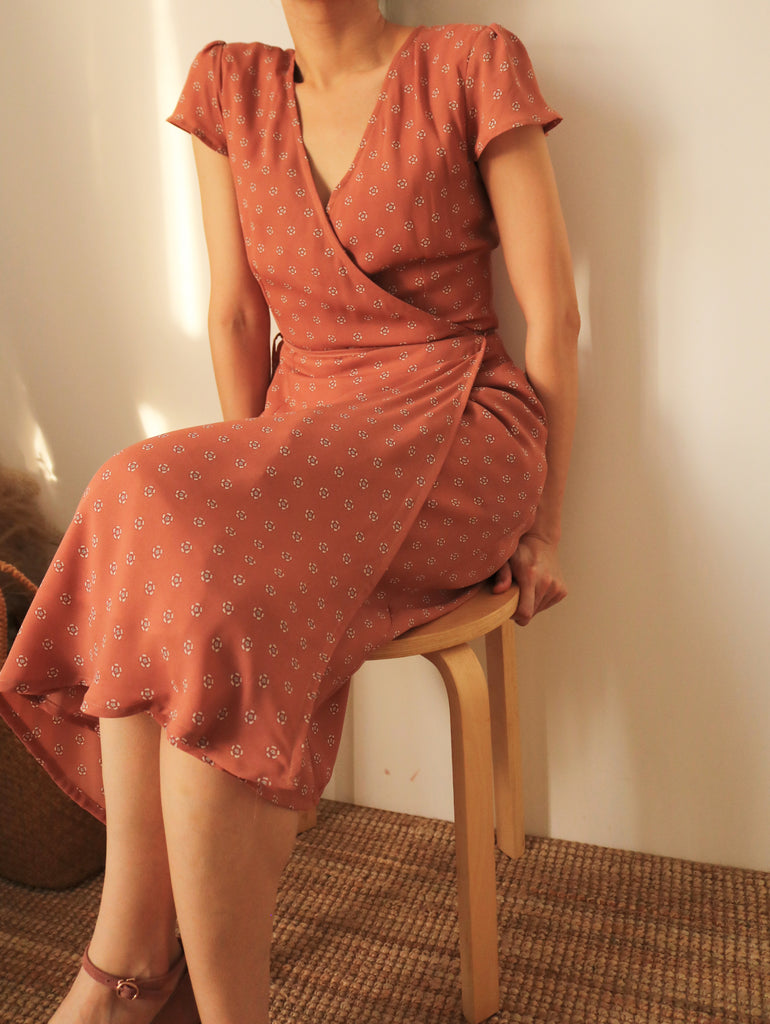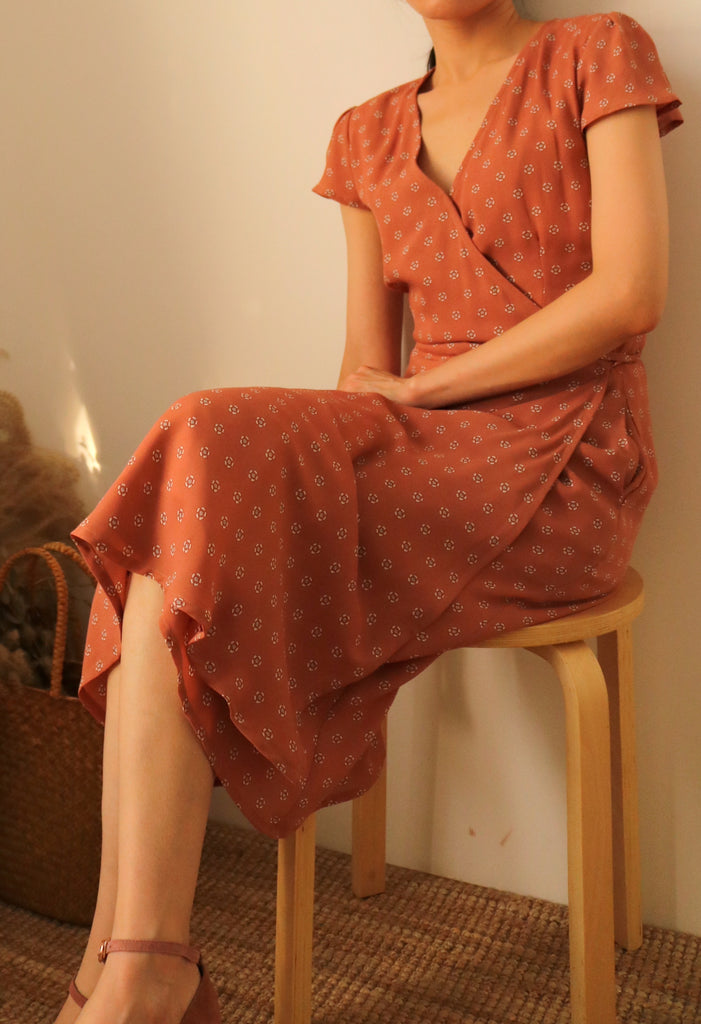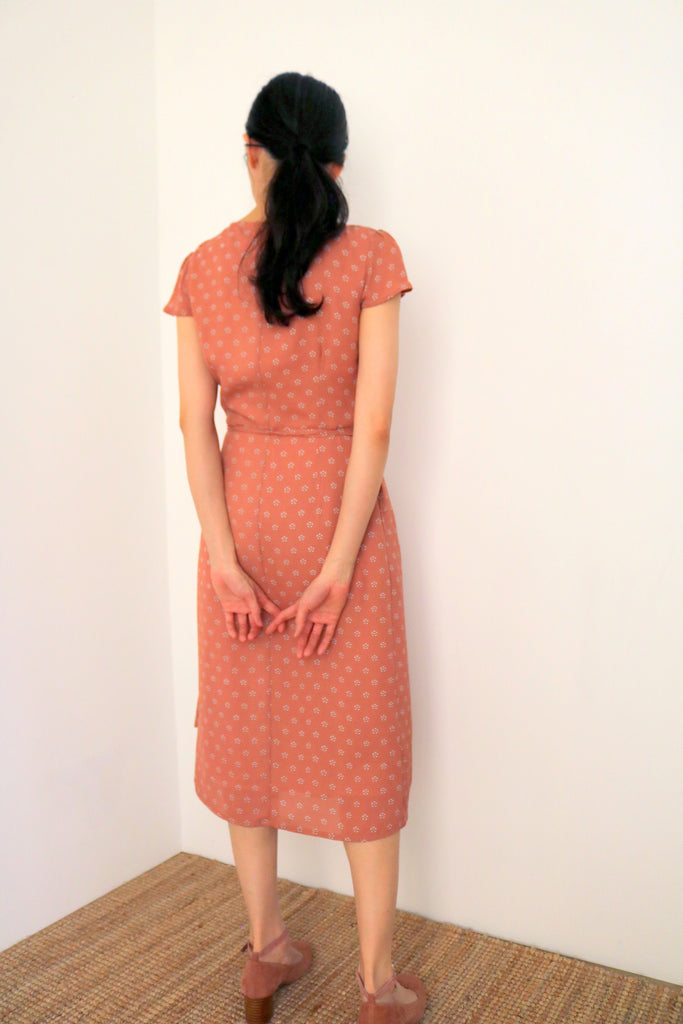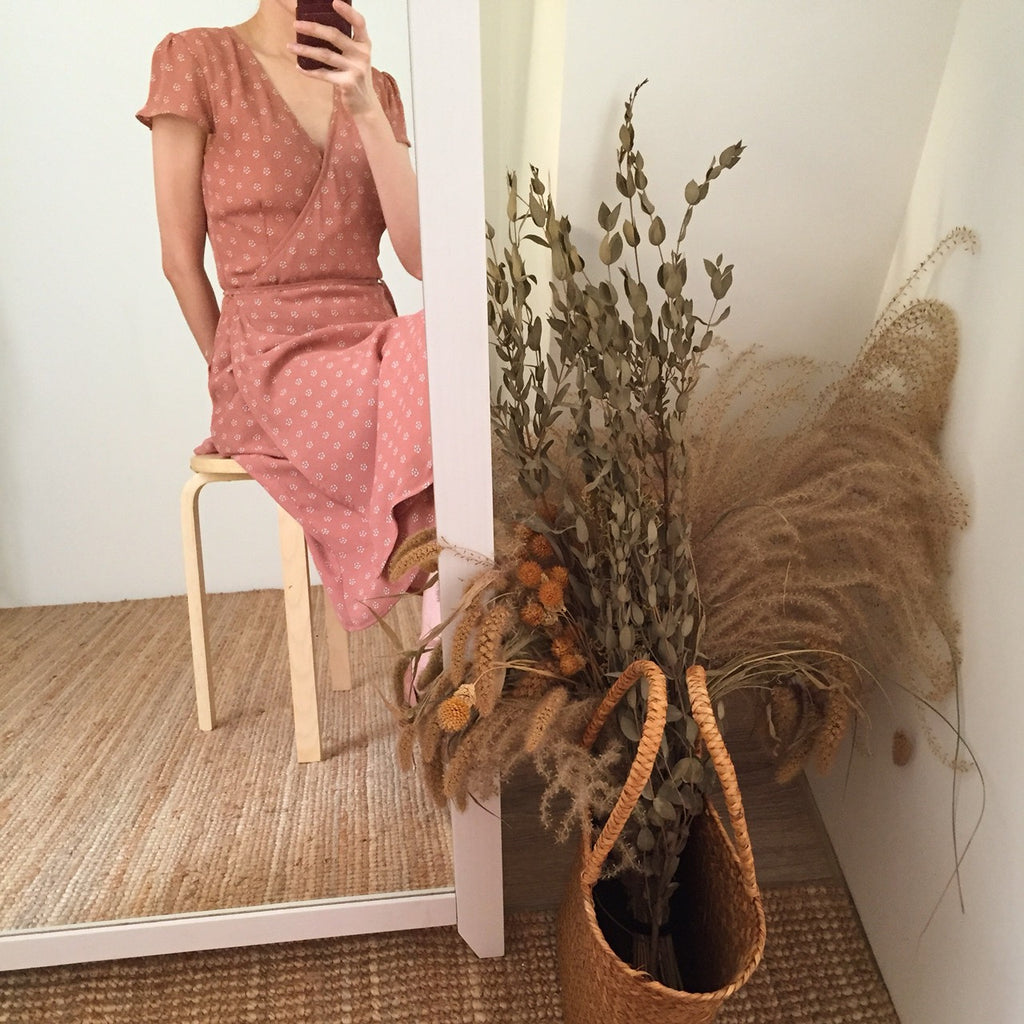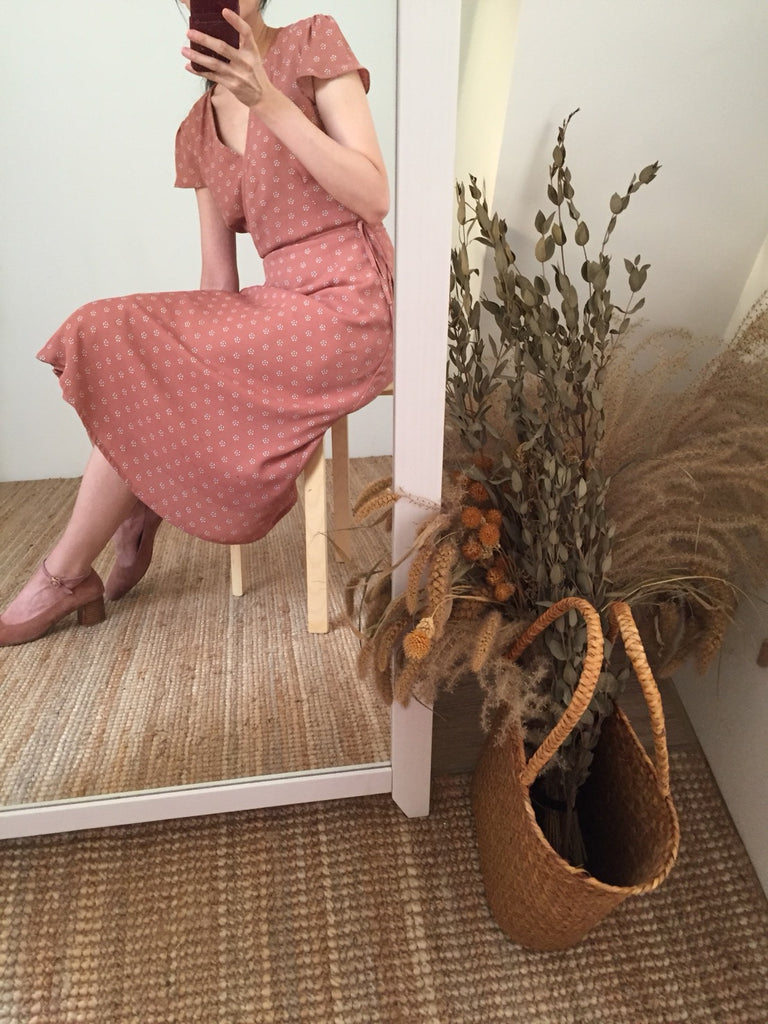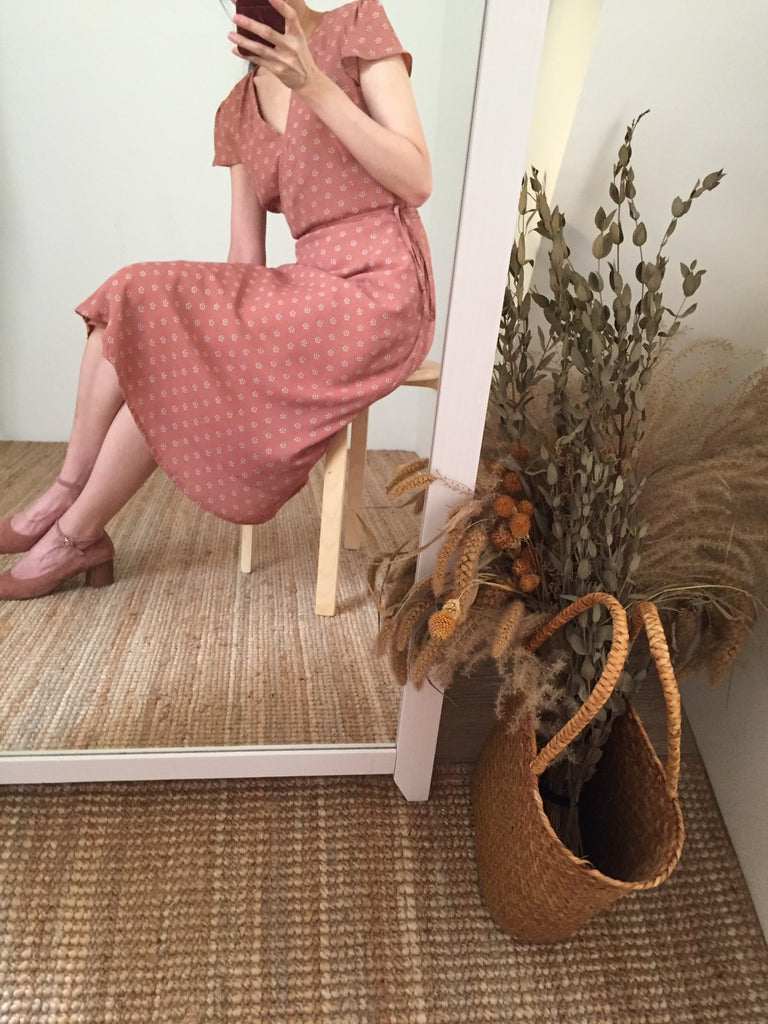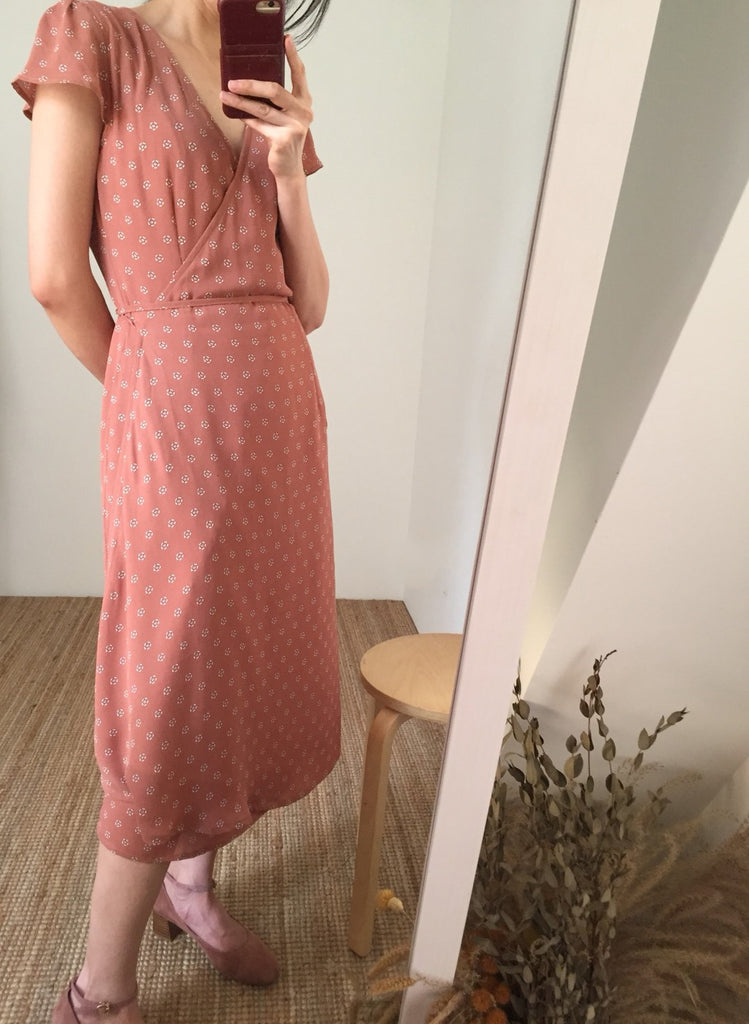 *The actual colour of the dress is closer to those shown in the selfies.
Details
Limited-edition wrap dress with cap sleeves, snap closure at chest,seam pockets and full lining. Length hits below the kness.  
*Lead-time is 18 days, excluding int'l shipping timeframe

Color/Couleur: dusty pink floral print 

Material/Composition: 100% polyester (lining: silk/cotton blend)

Size/Taille:Made to measure. Customer will need to provide shoulder width, bust/waist/hip measurement and height details during checkout.Waist measurement is taken at the thinnest part whereas hip/bust measurement is taken at the fullest/widest part.

Default length /Longueur par défaut:100 cm

Model size/ Taille de mannequin:163cm/47kg (or 5'4/ 101 lbs)

Care instructions/Entretien:Cold handwash and air-dry. Do not soak.
IG:@metaformose

小編前言
這卷布是在2017年末就買下的了。看上它不是因為它是鮮少見到的國花🌺。純粹喜歡它典雅的粉色調 像是煙蒙上的粉。礙於布料的季節性,所以擱在工作室的角落。每每經過它,總會不自主的想像穿上它的女人是否也跟王安石的牆角數支梅一樣凌寒獨自開。思緒經過一季的醞釀, 成了一封給女人的情書。獻給不喧嘩取衆,越冷越開花的女人。

設計重點
*短袖裹式洋裝
*長度約到膝下
*全內裡 胸口有暗扣
*我們需要2.5-3週時間製作及出貨

顏色:煙粉色幾何印花

材質/成分:表布: 100% 聚脂纖維 內裡:絲棉
尺寸:訂做需要肩寬/身高/以及淨身三圍
(胸臀圍取最寬大值,腰圍則取最小值)

全長:100 cm 

麻豆拍攝時的身高體重:163cm/47kg 三圍33/25/35
洗滌/保養說明 可冷水手洗+風乾 
IG:@metaformose