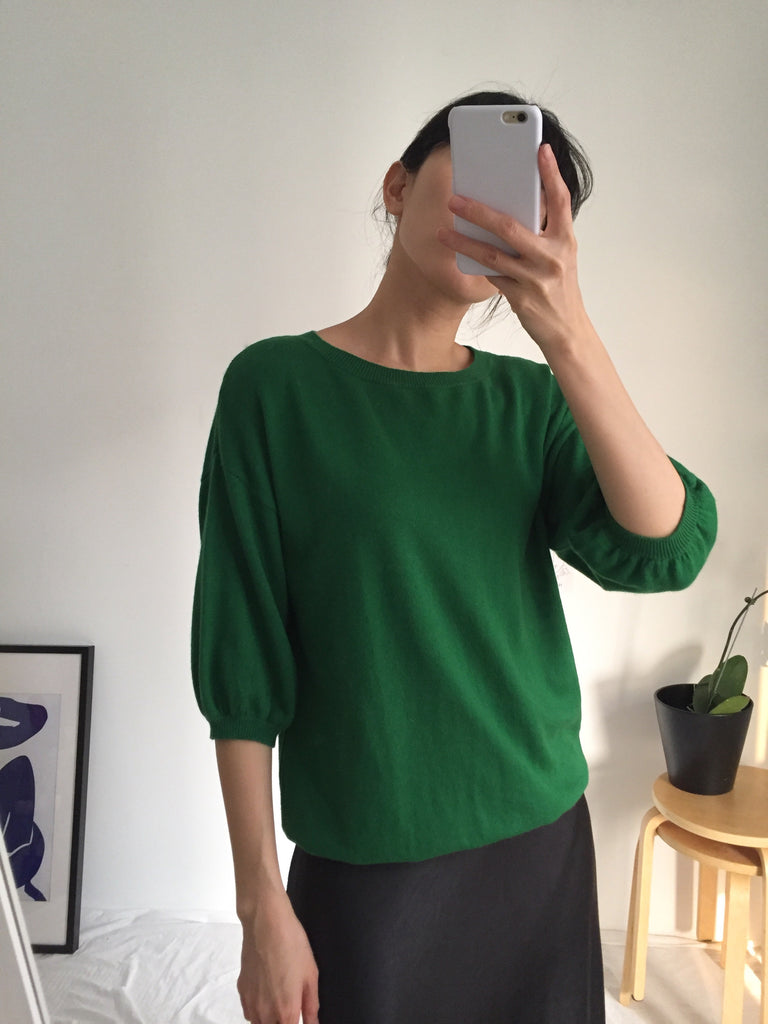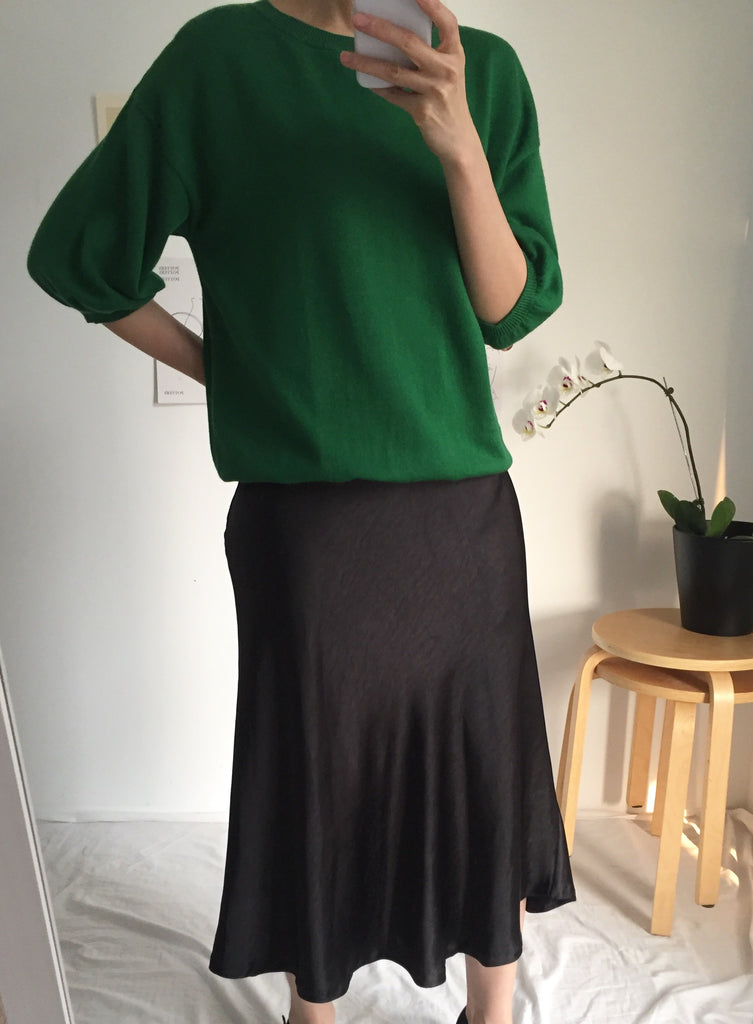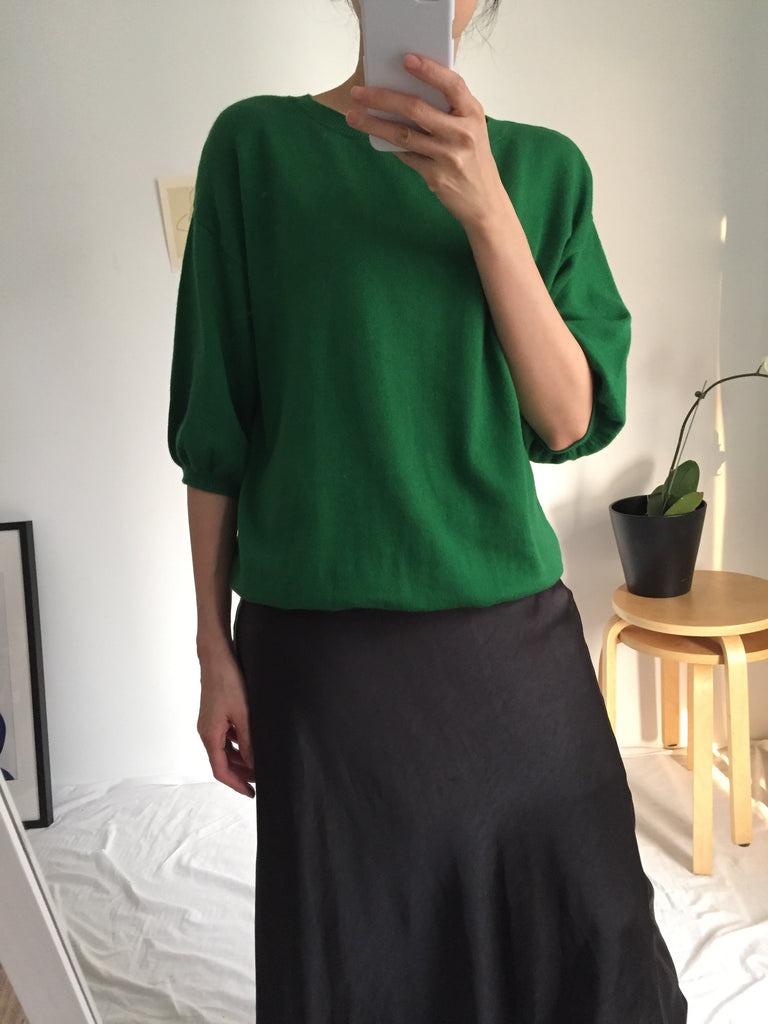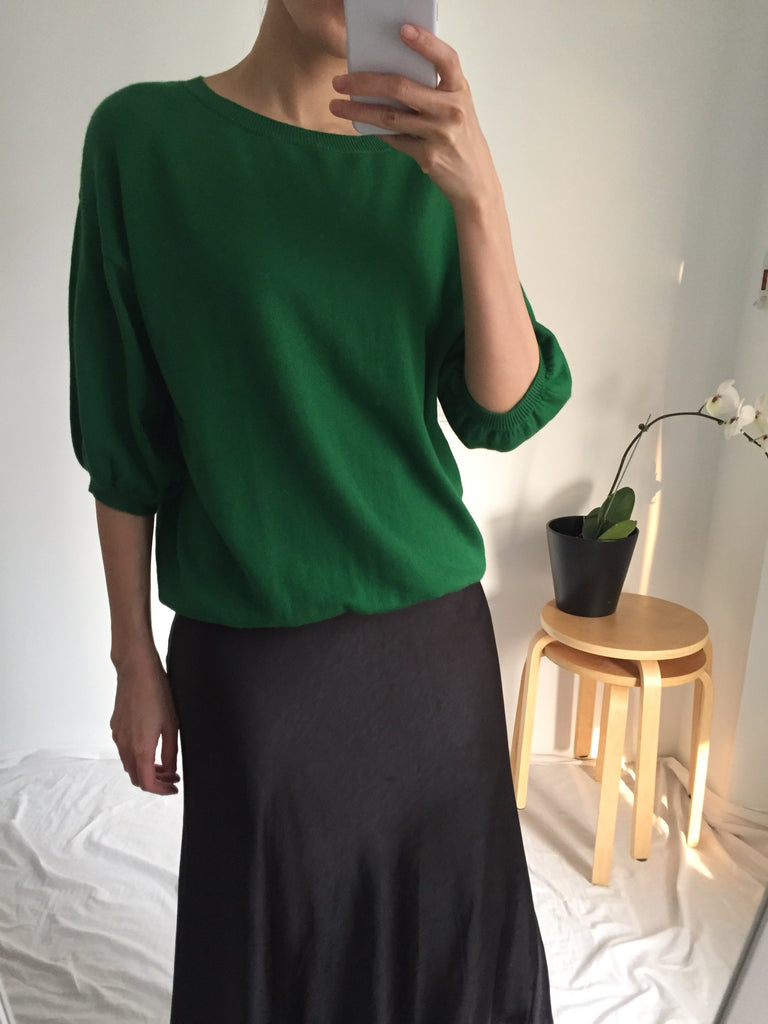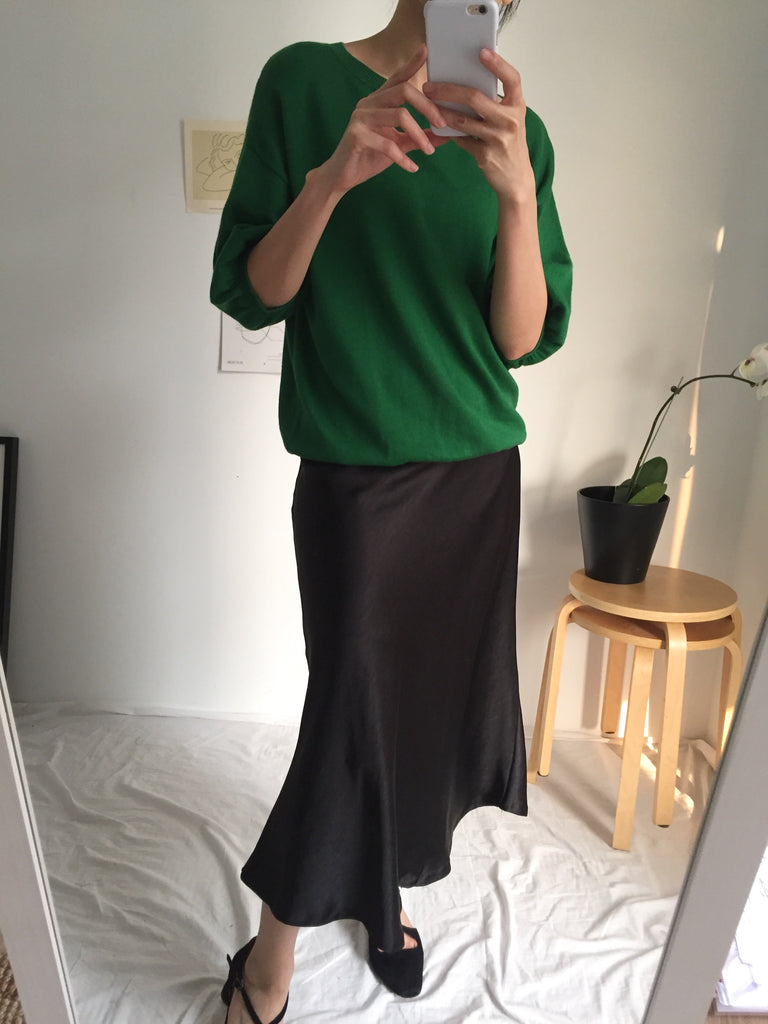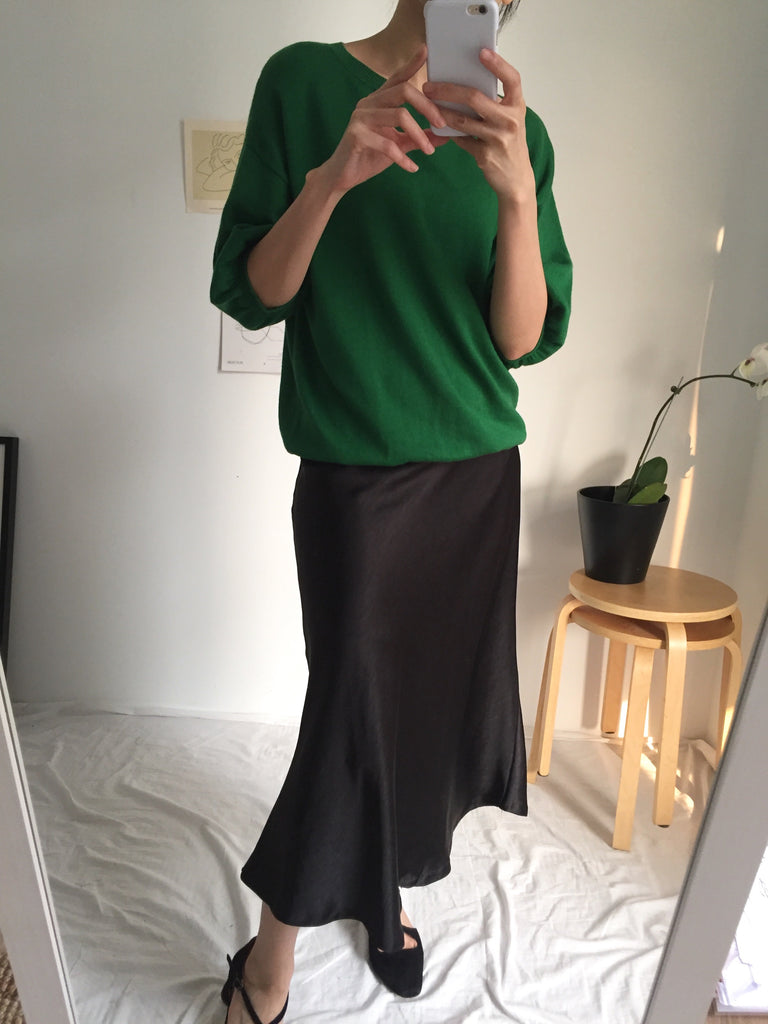 Details
Lightweight cashmere wool sweater with boat neck and 1/2 balloon sleeves. Ribbed trims. Pulls-on.
*Lead-time is 12-18 days, excluding int'l shipping time frame.
Color/Couleur: Emerald Green (Please check out the fabric swatch here and DM us for stock availability)

Material/Composition:50% cashmere+ 50 % wool 
Size/Taille:Made-to-measure

*Customer will need to provide Shoulder width, Bust/Waist/Hips size and Height during checkout.
A. Waist size is taken at the thinnest part.
B. Hips/ Bust size are taken at the fullest/widest part.
Length is 60 cm,adjustable based on customer's height/request.
Model size/ Taille de mannequin:163cm/47kg (or 5'4/ 104 lbs) with 33" bust ,25" waist ,and 35 " hips.

Care instructions/Entretien:Dry-clean is preferred, or alternatively, handwash in cold water with wool shampoo.
IG:@metaformose