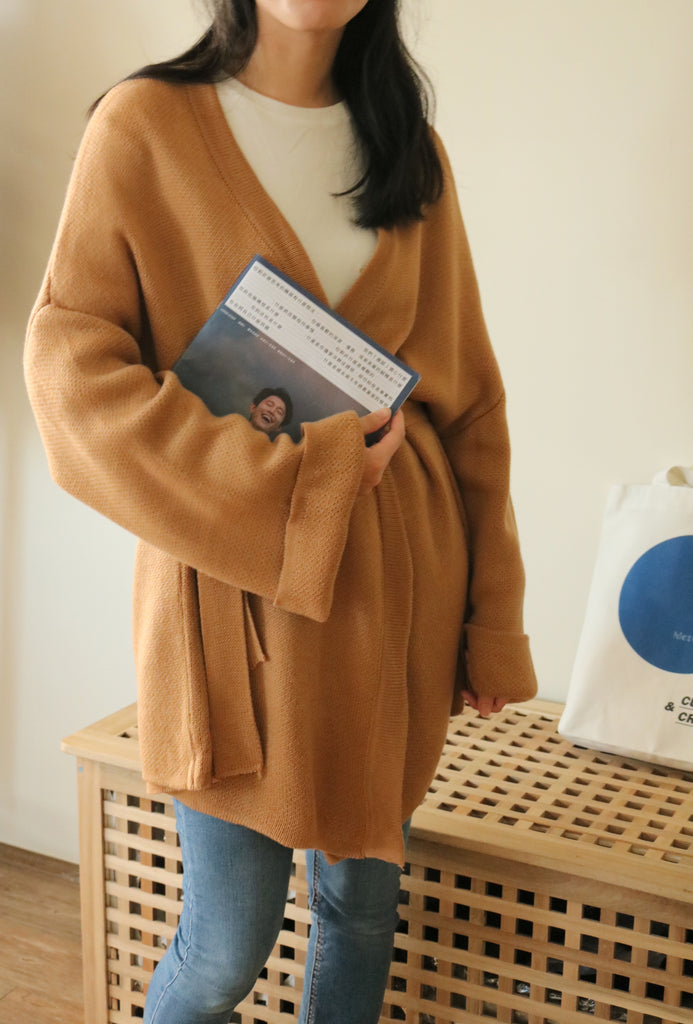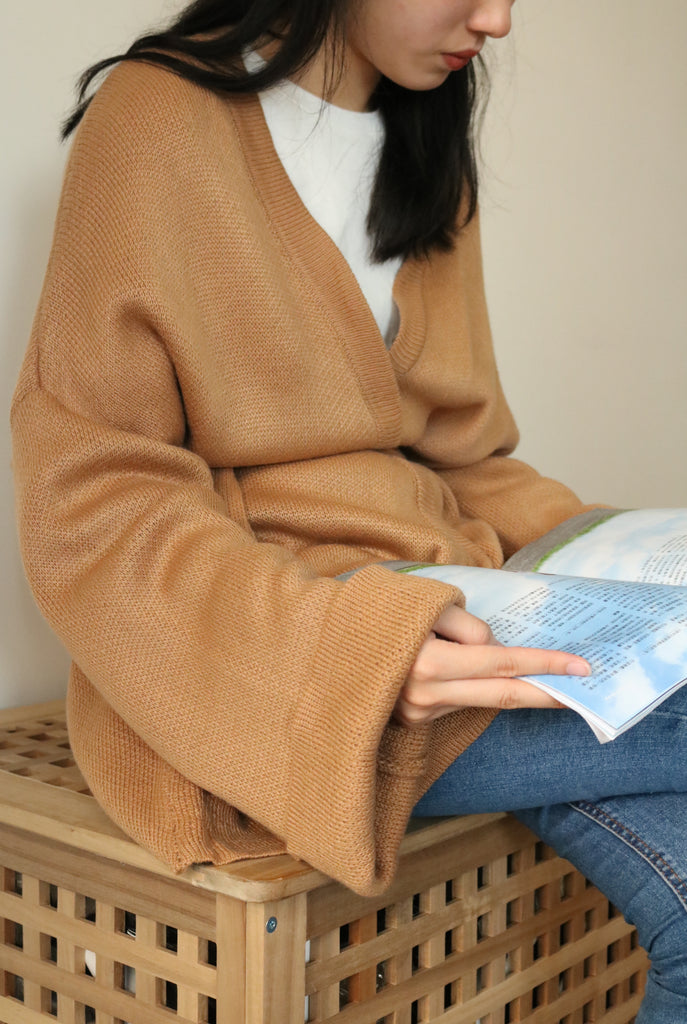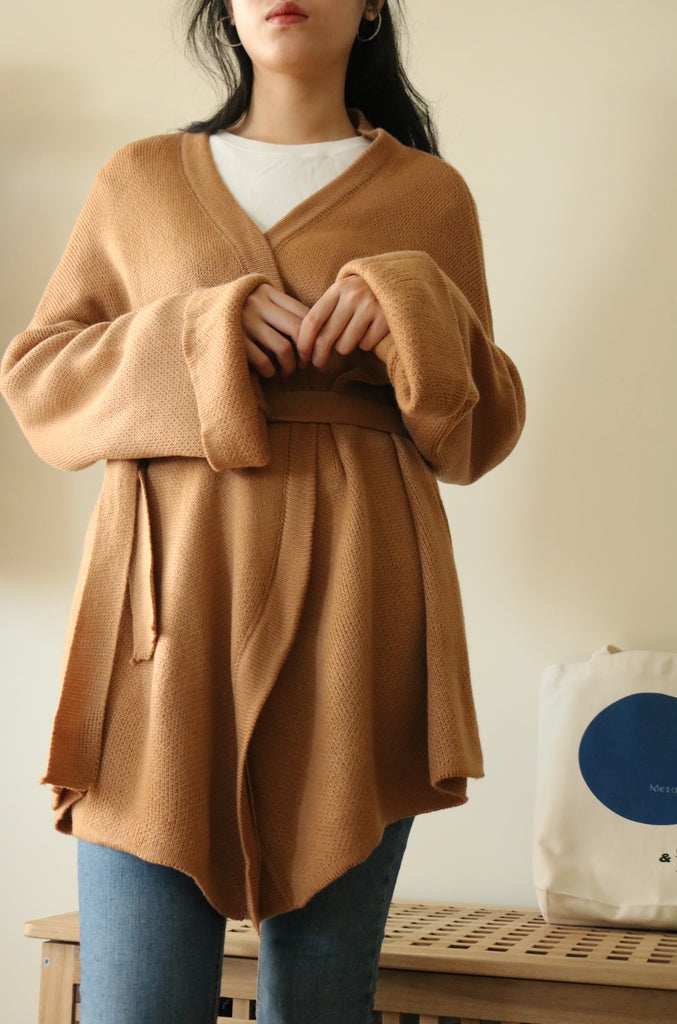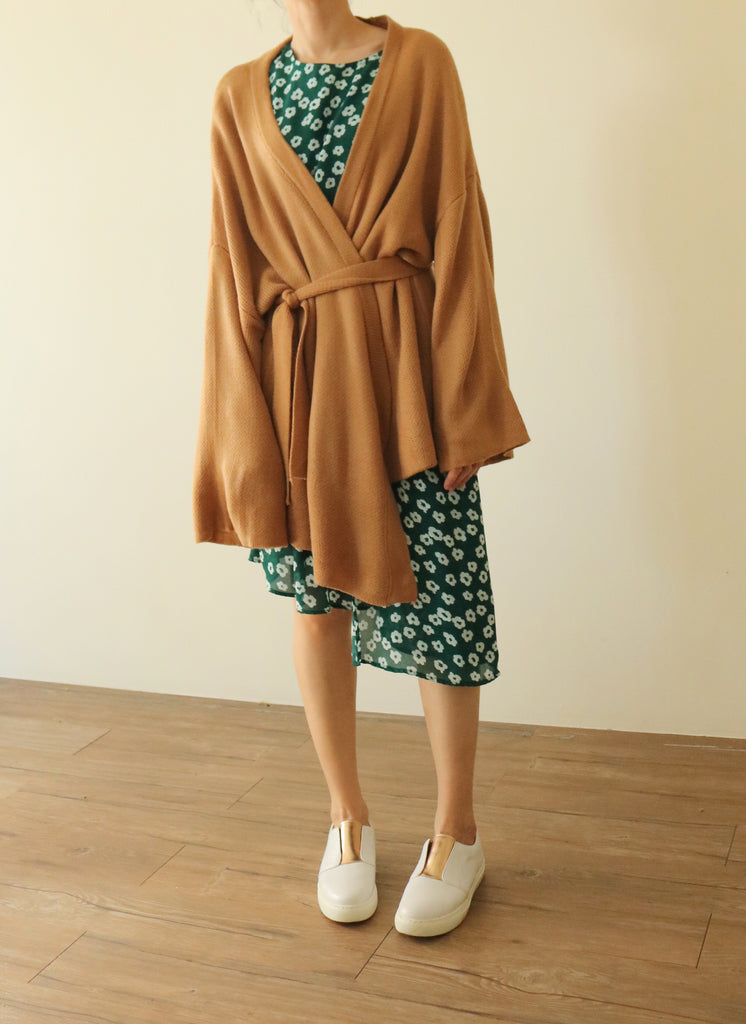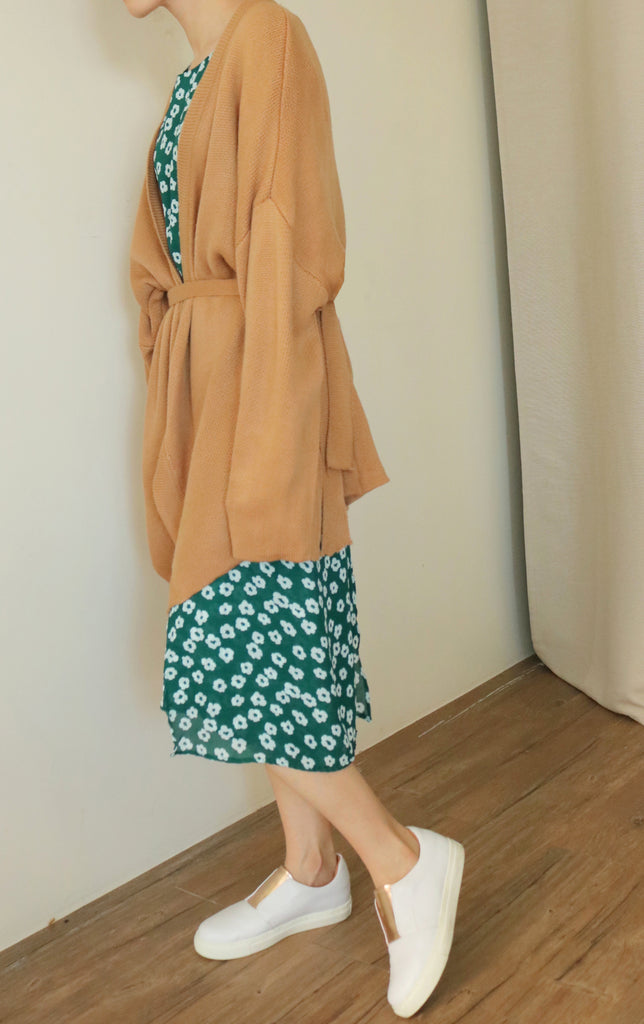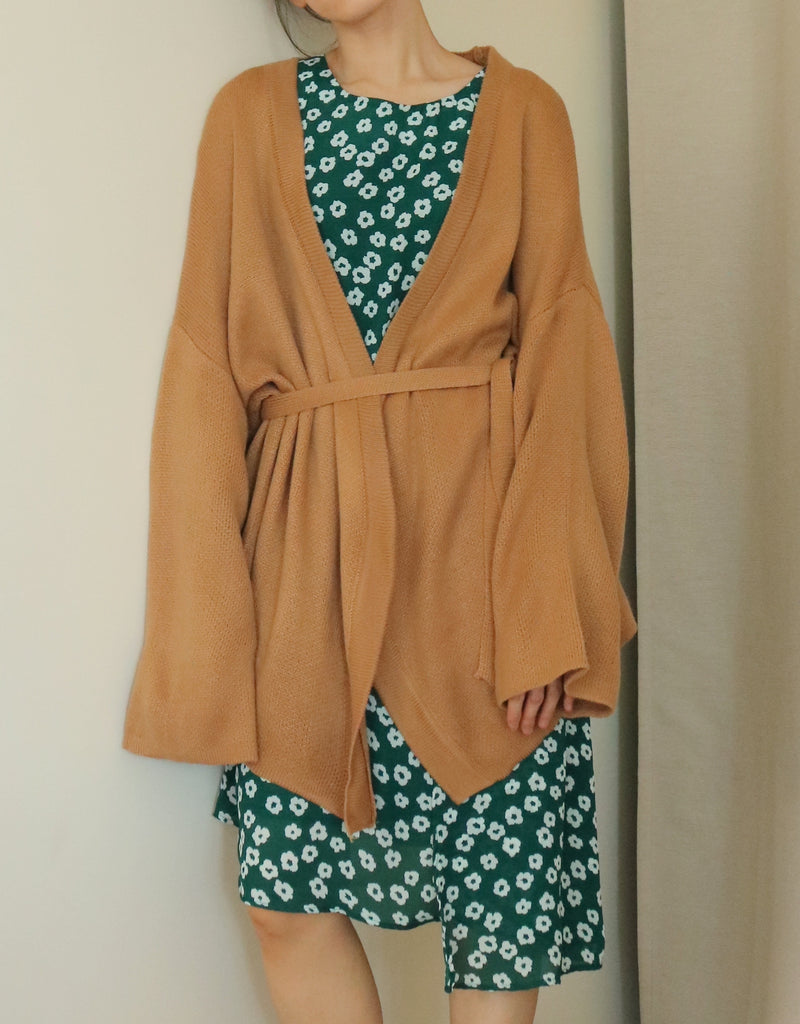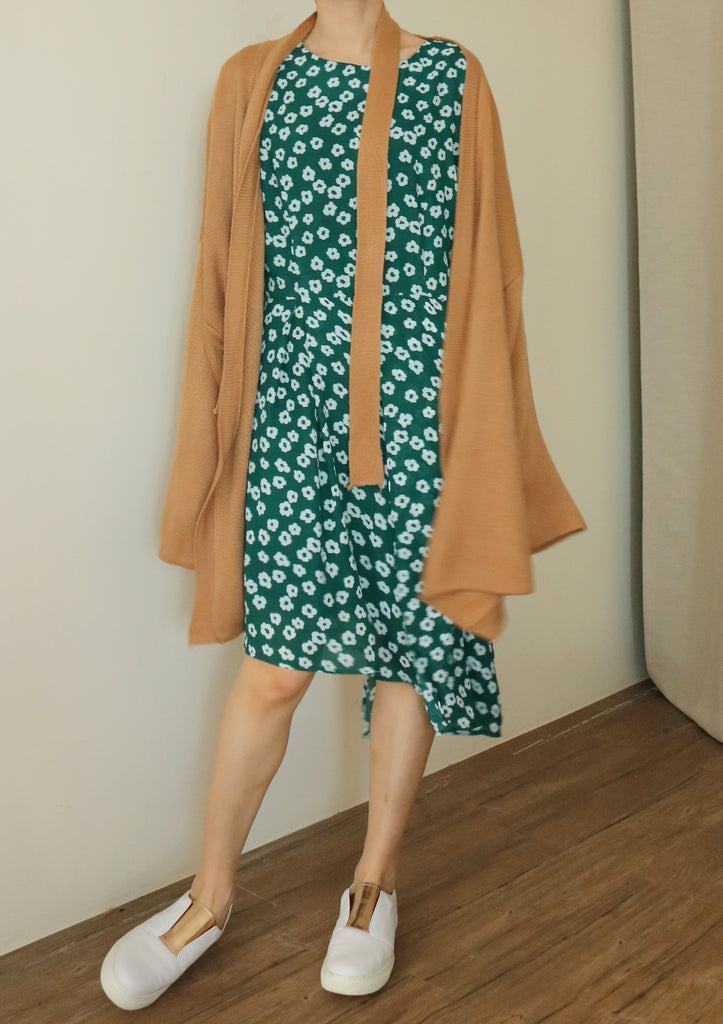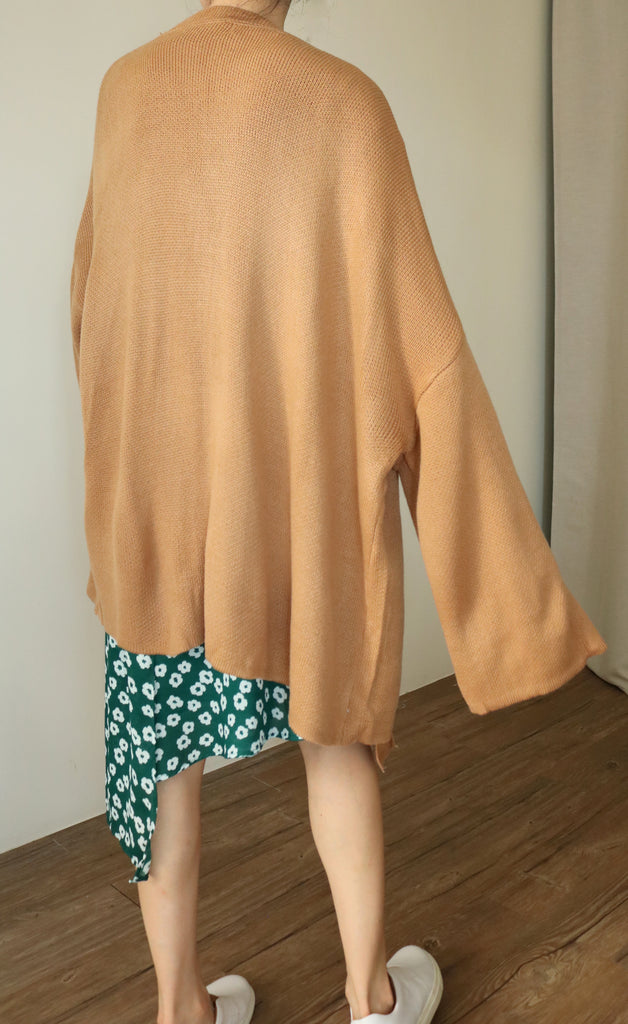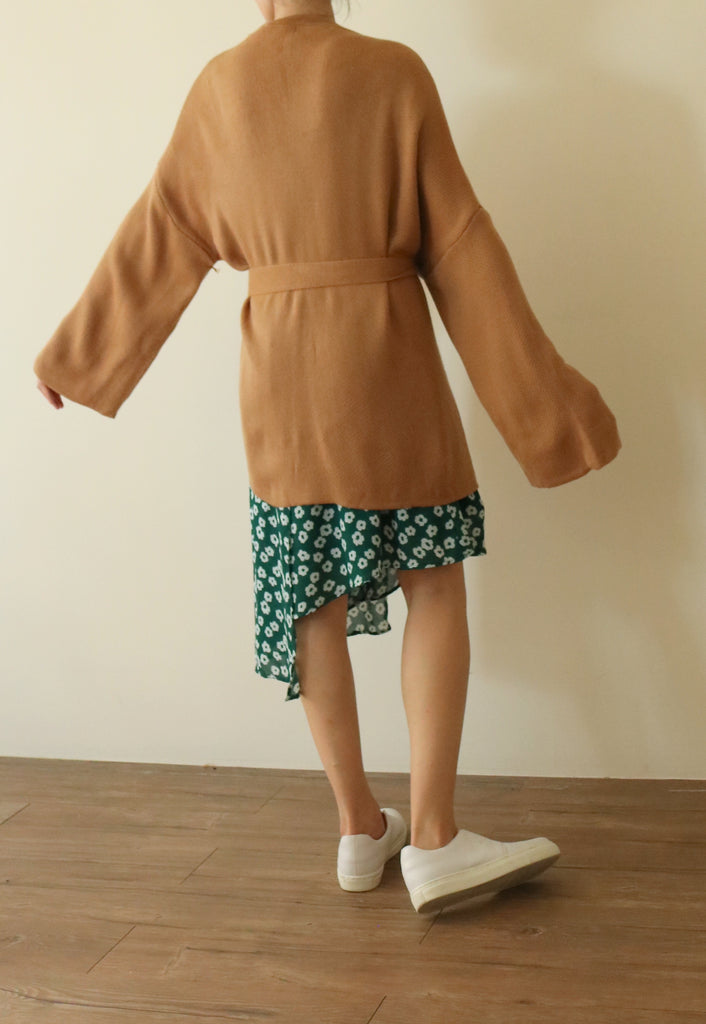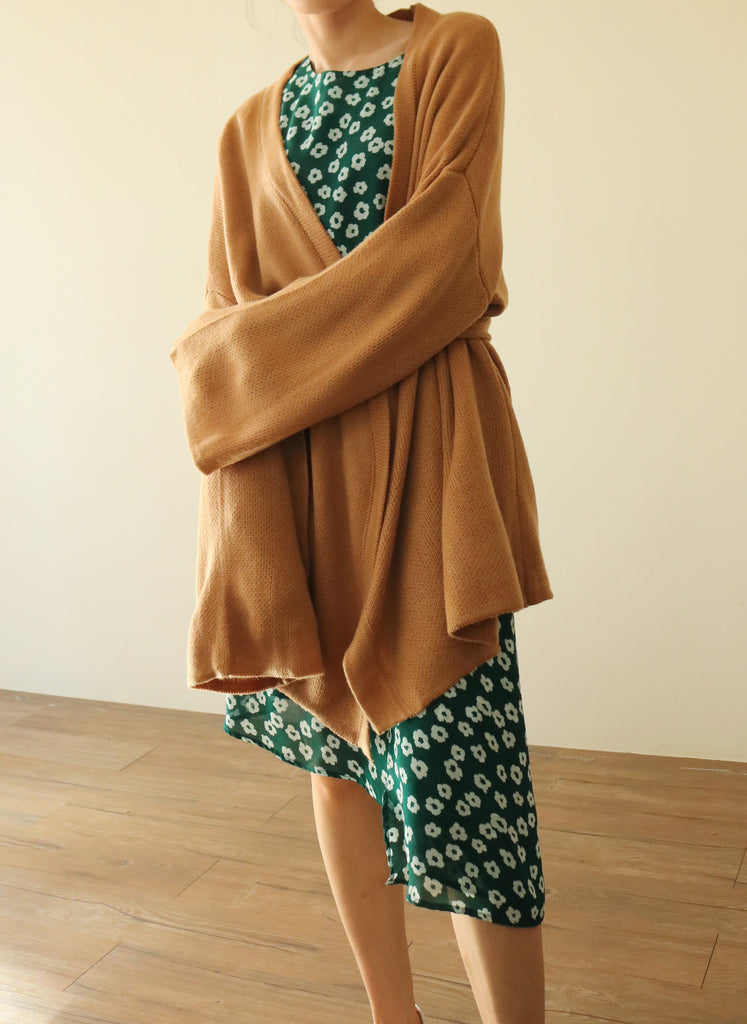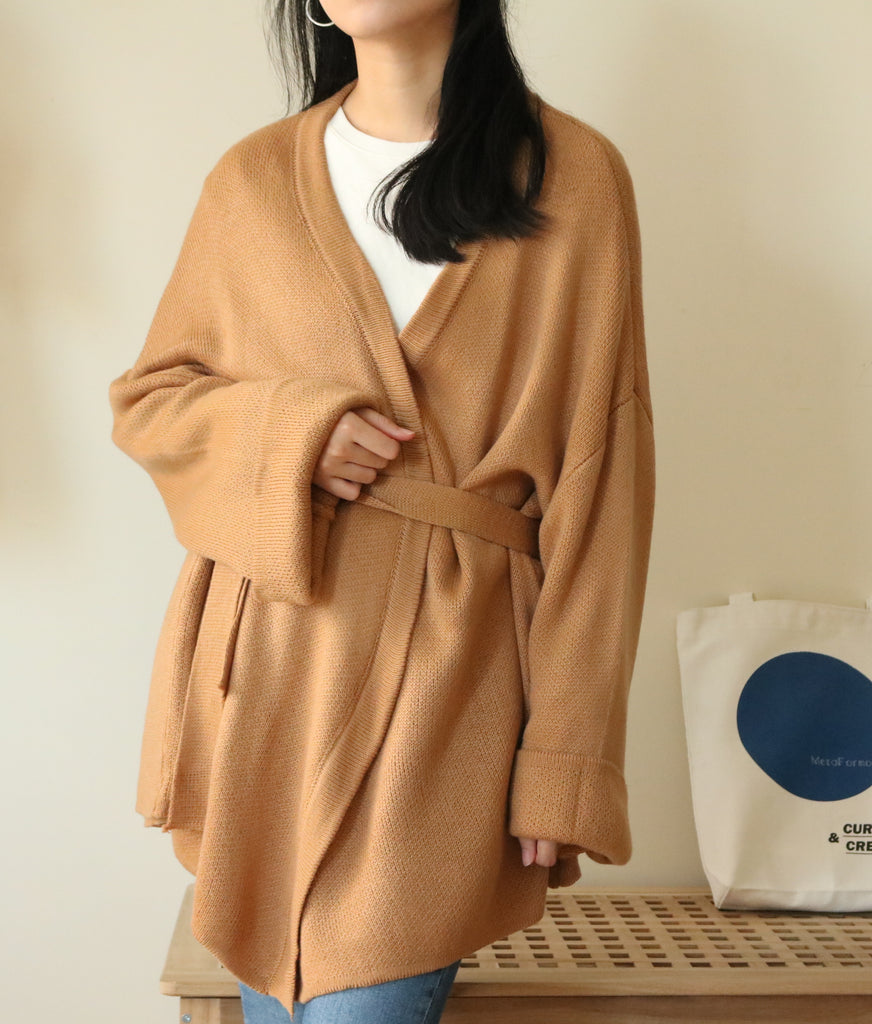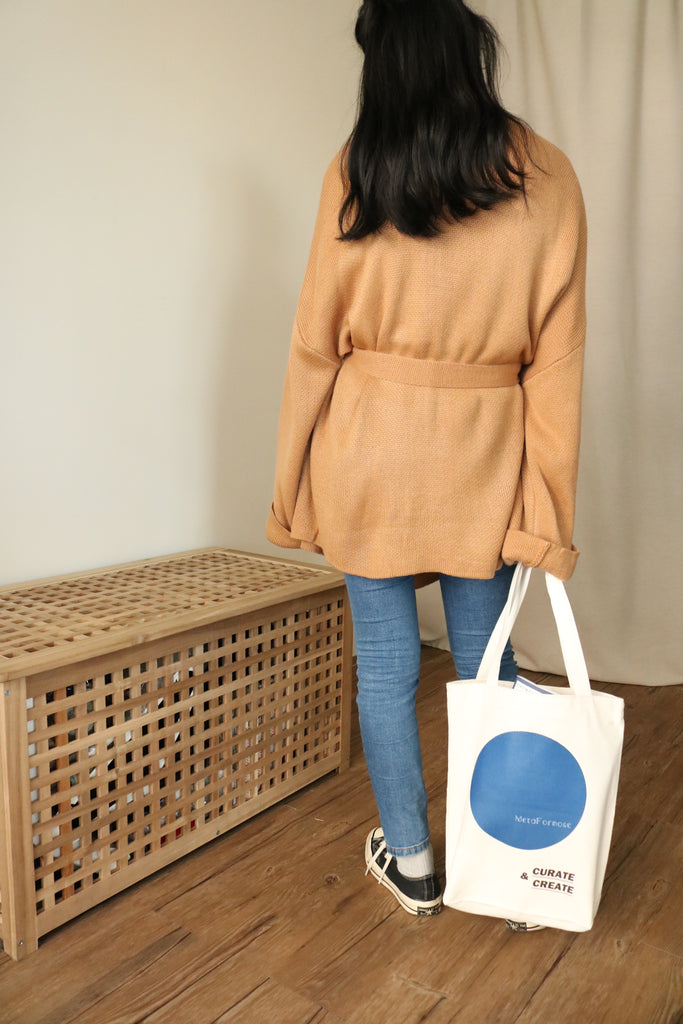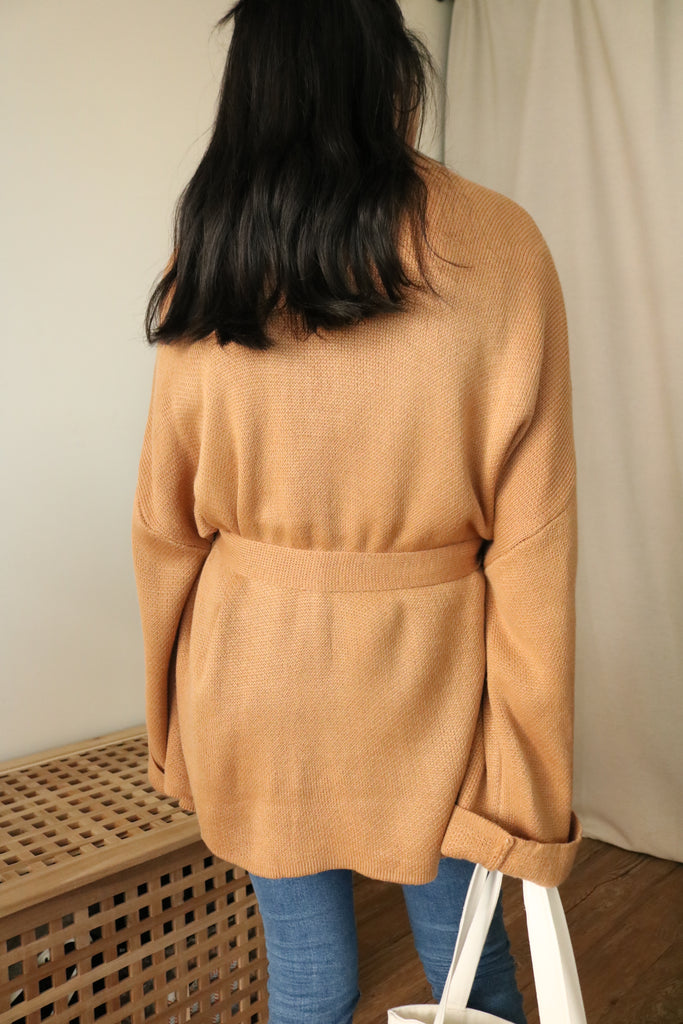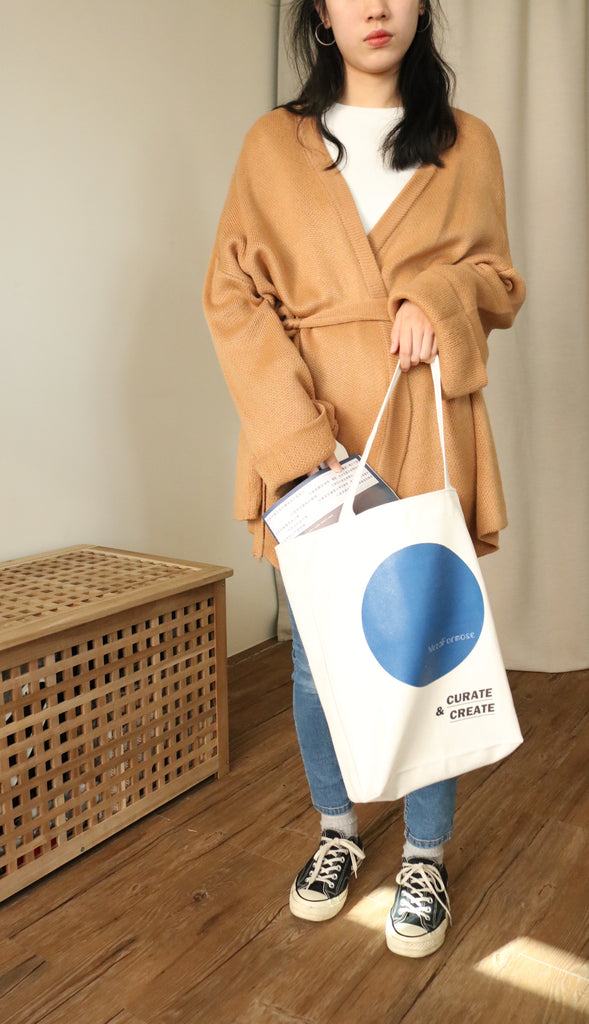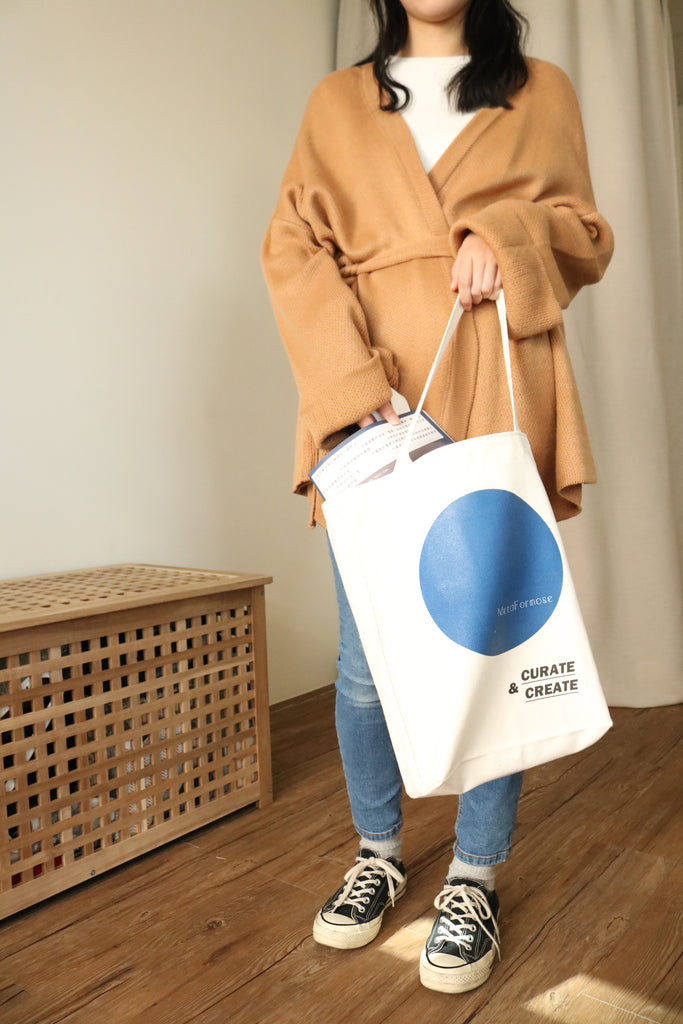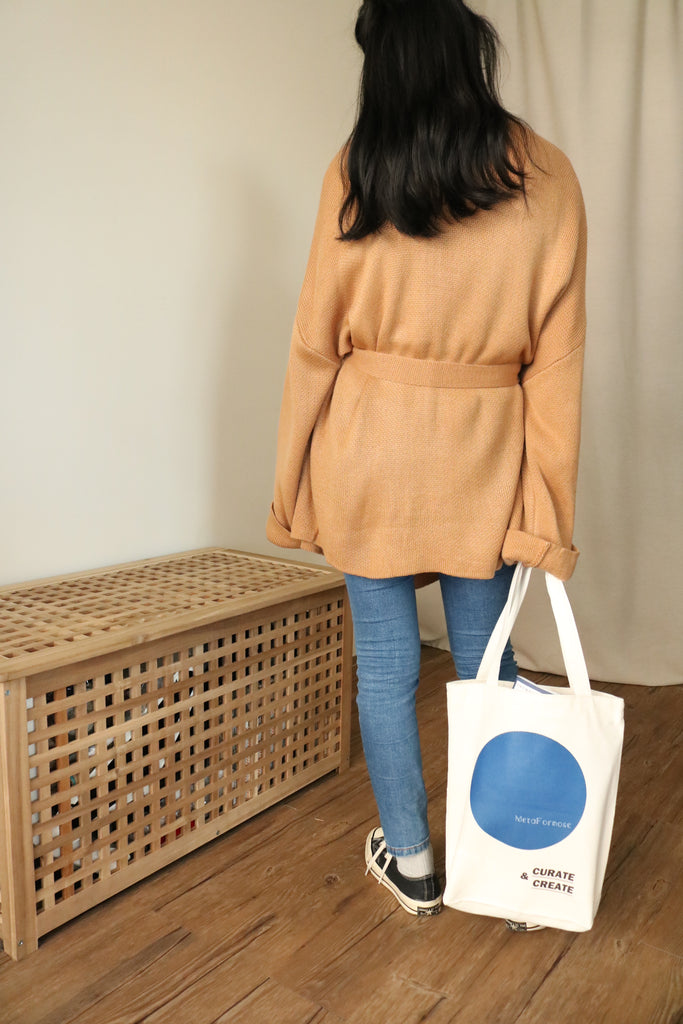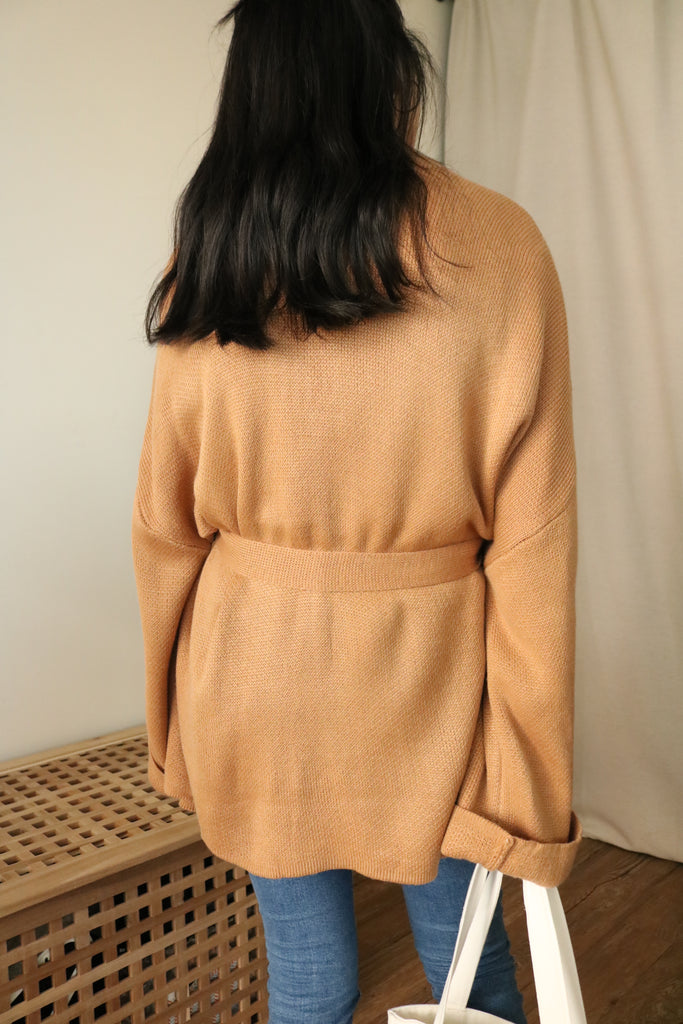 $70.00 USD
Keisi Kimono Jacket / Cardigan -sold out
Details:
Layer up with this oversized kimono wrap jacket. Open front with self-tie belt and extra long sleeves. Perfect for transitional weather. Imported.
*Lead-time is 10 days. 
Worn with:Saponi Dress
Color/Couleur:Camel
Material/Composition: cotton /acrylic blend
Size/Taille: One size fits most (US 0-8)
Length is 60 cm
Model size/ Taille de mannequin:163cm /46kg with 32" bust/ 25" waist/ 35" hips
Care instructions/Entretien: Cold handwash and air-dry.
IG:@metaformose
設計重點:
*Oversized和服綁帶設計
*過長袖設計
*適宜換季時期
*我們需要10個工作天製作及出貨
搭配單品:Saponi Dress
顏色:駱駝色
材質: 棉/壓克力混紡
尺寸: 單一尺寸 (US 0-8)
全長: 60cm
麻豆拍攝時的身高體重:163cm /46kg (32" / 25" / 35" )
洗滌/保養說明: 冷水手洗/風乾
IG:@metaformose