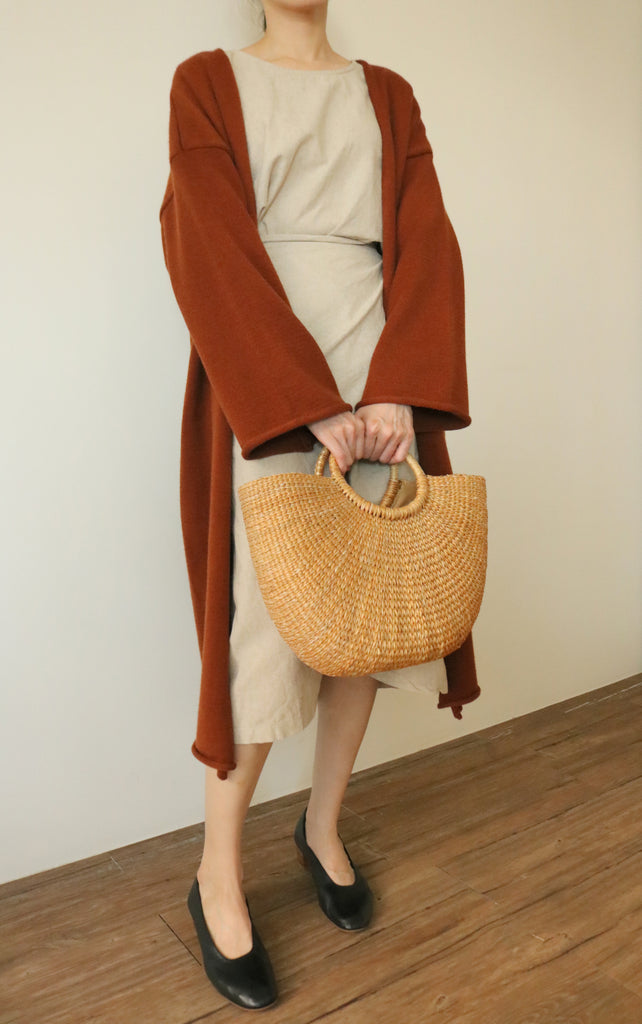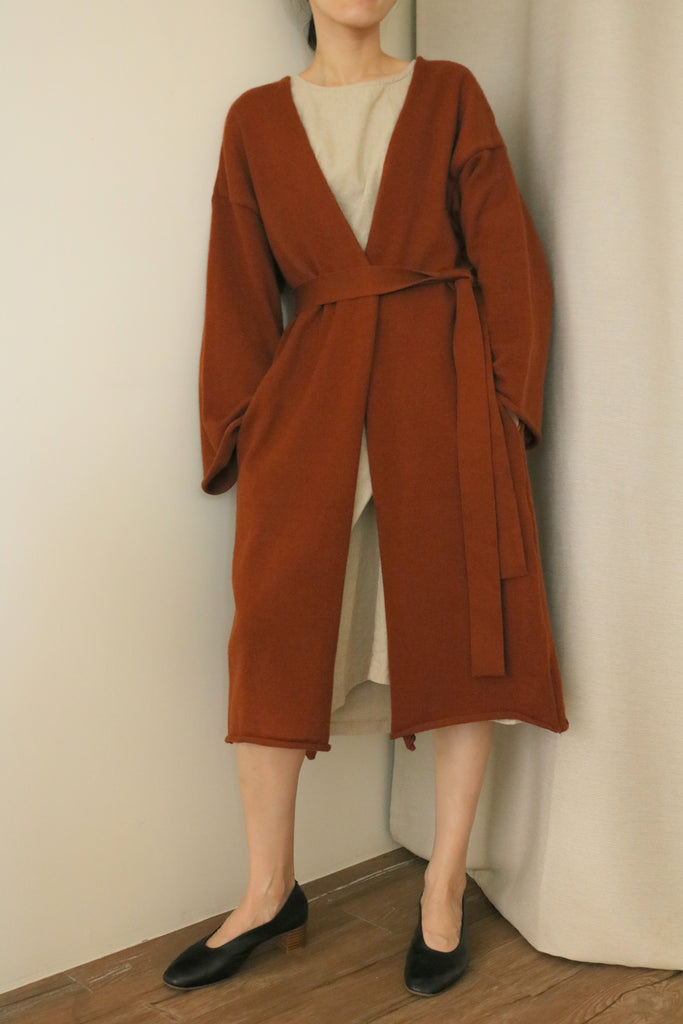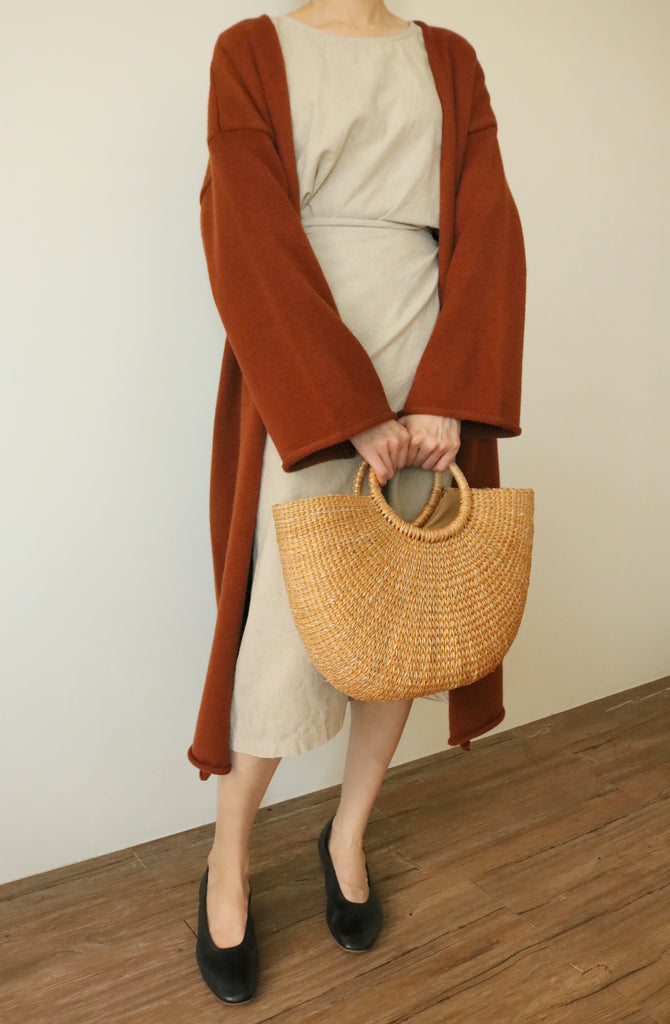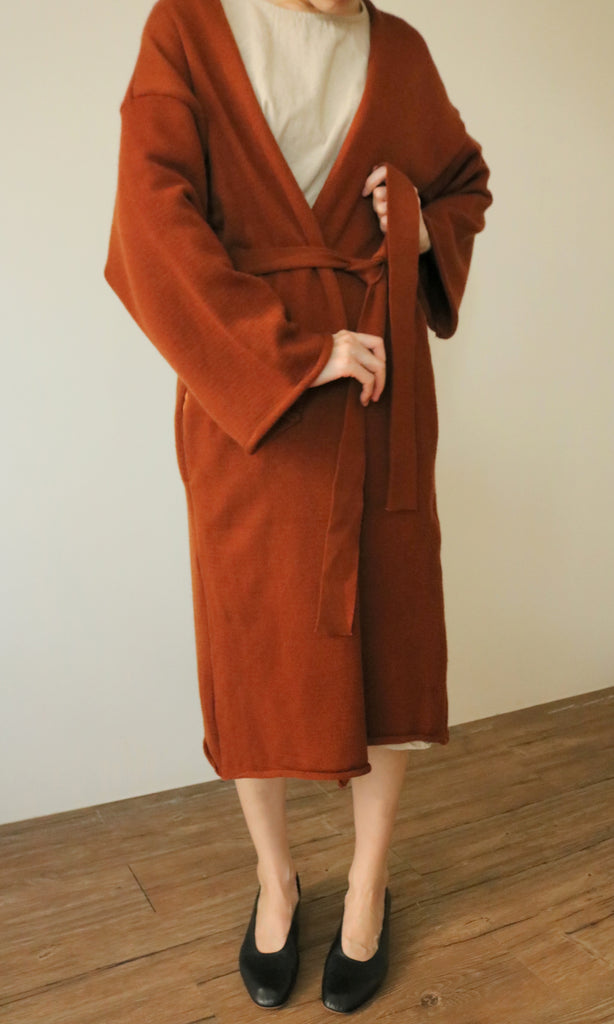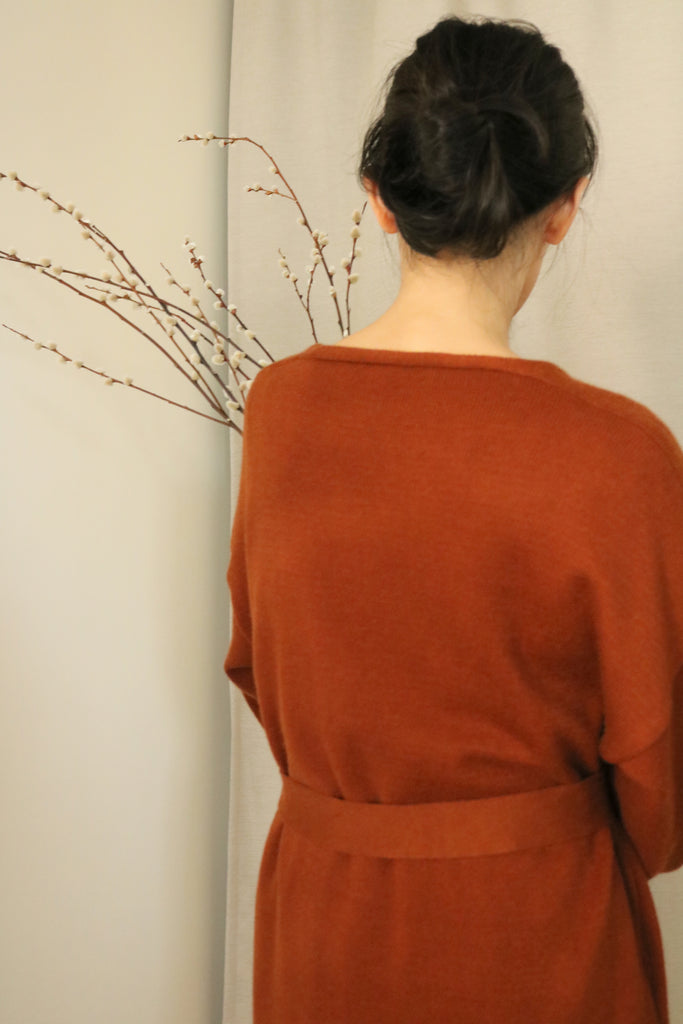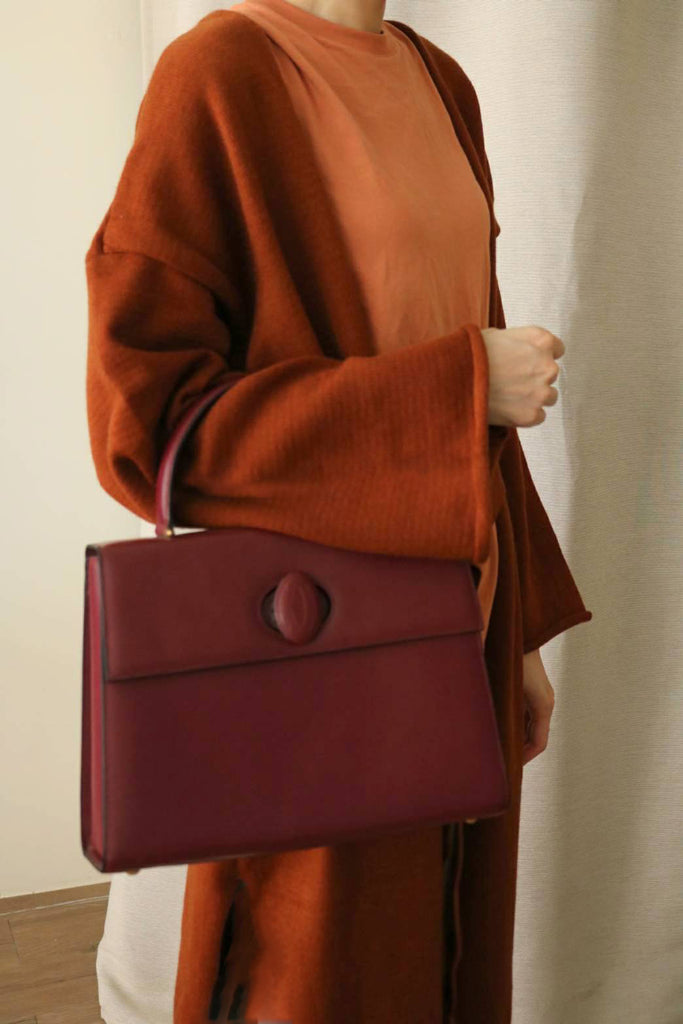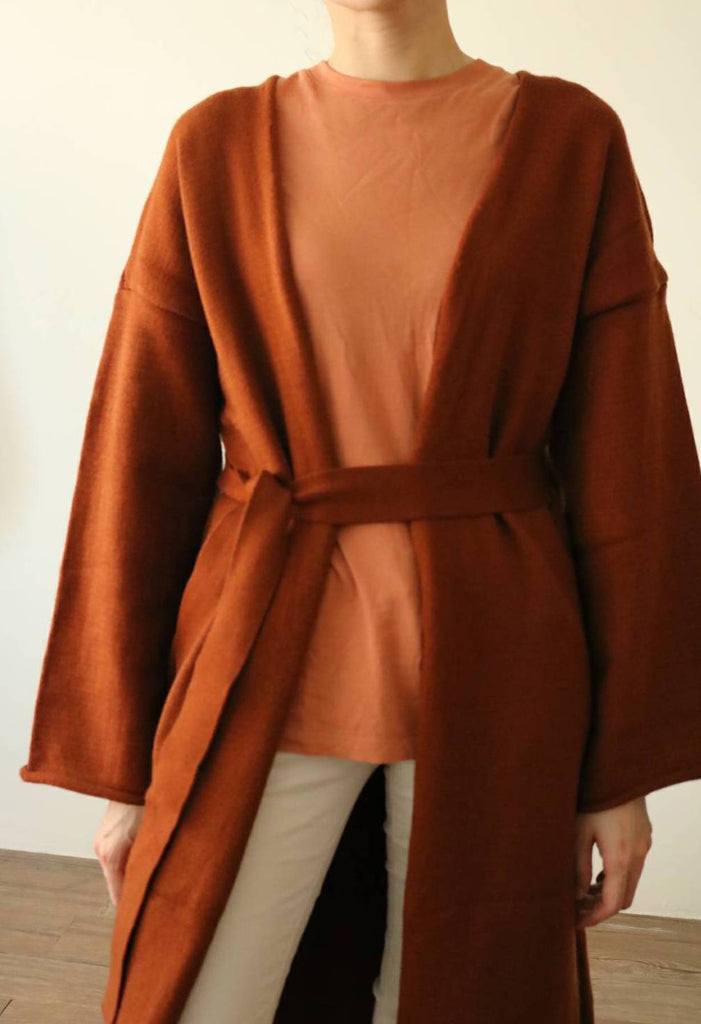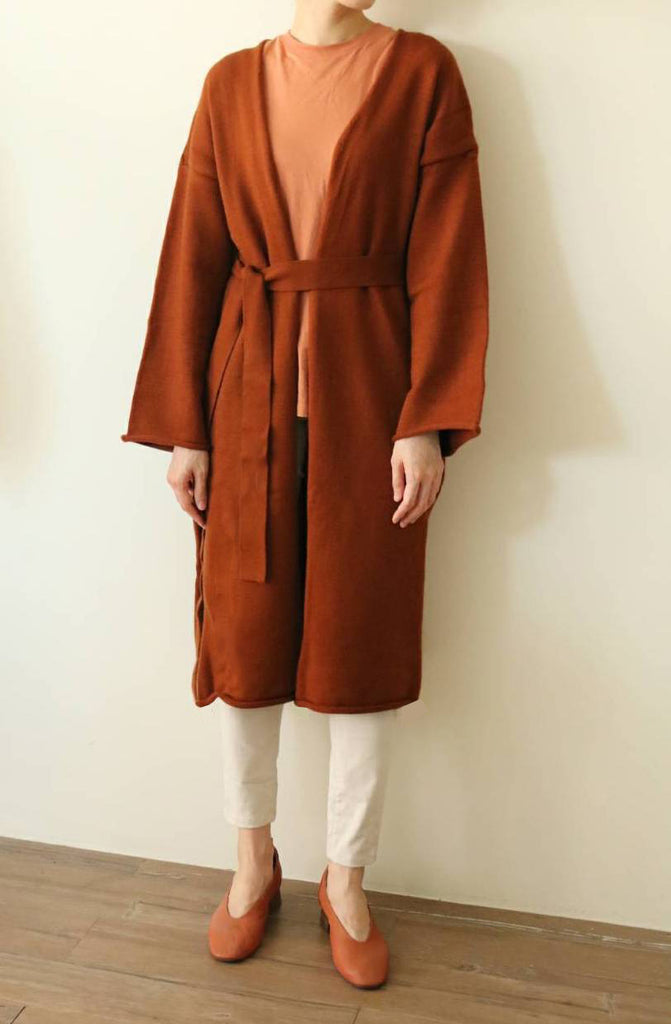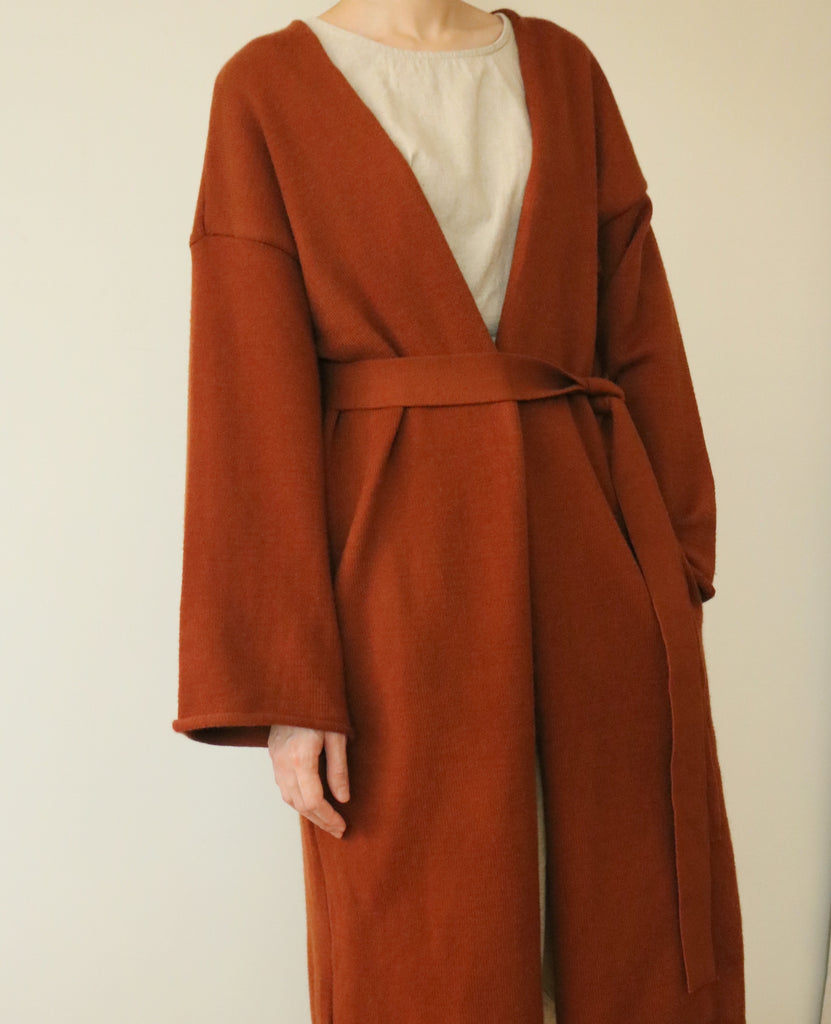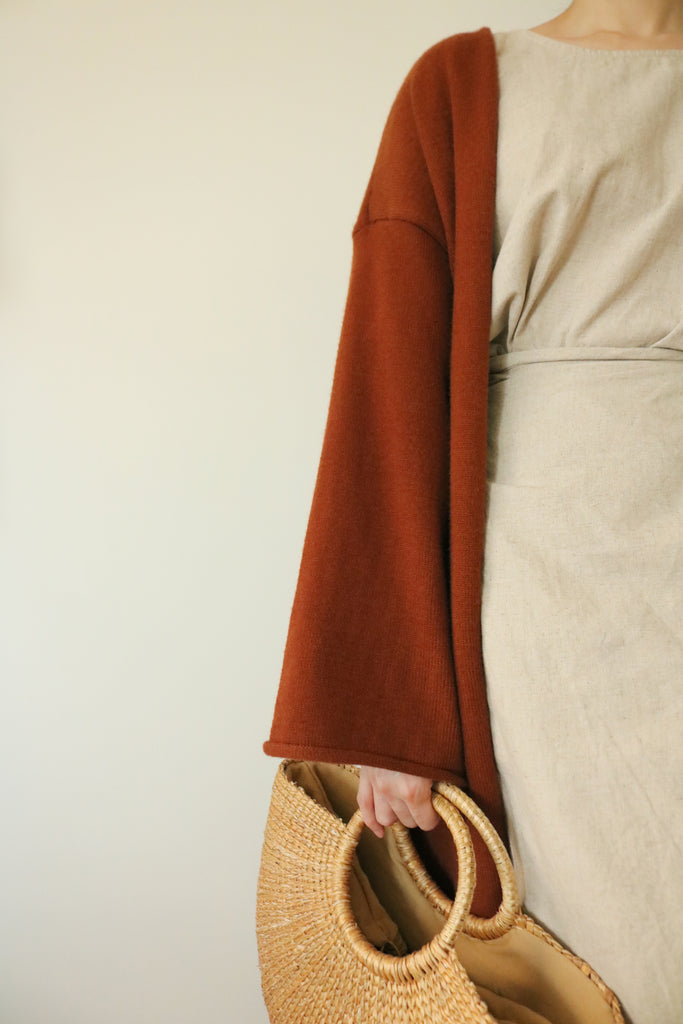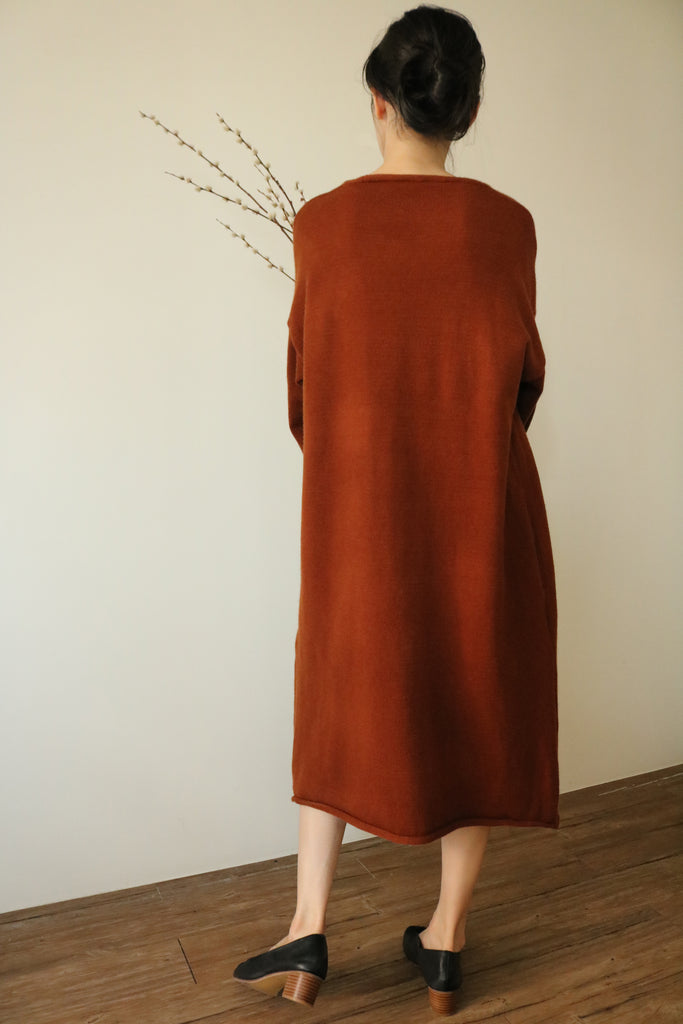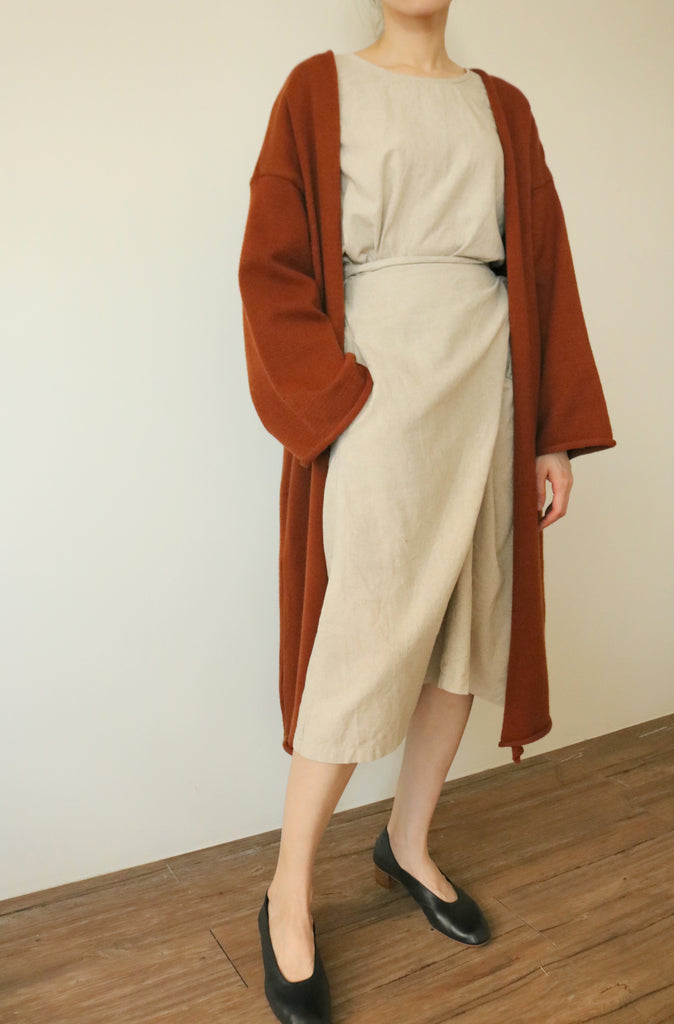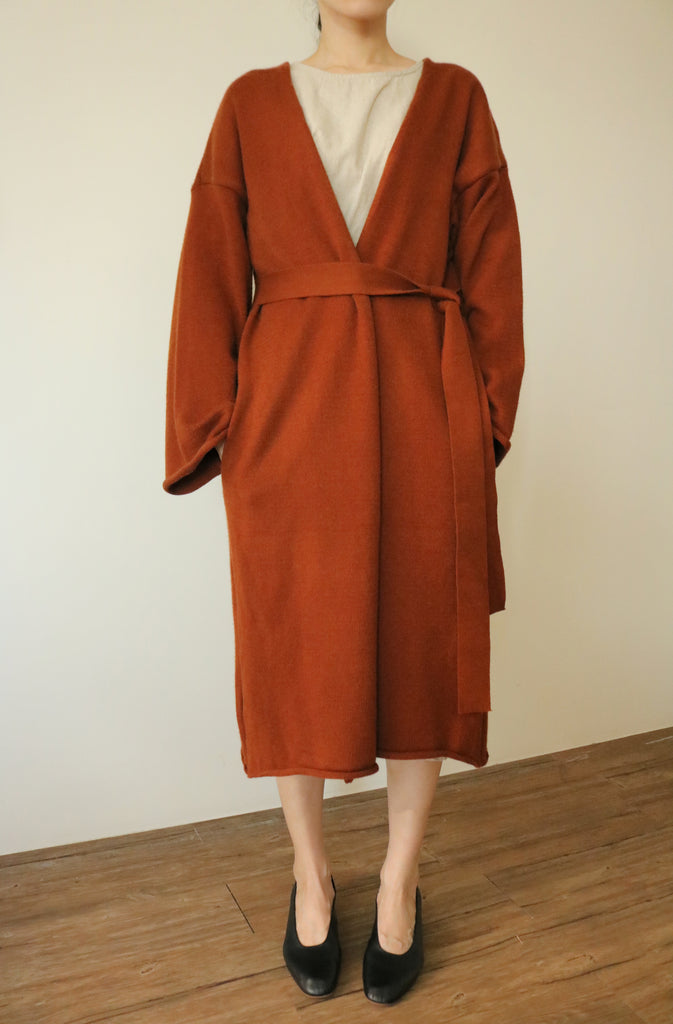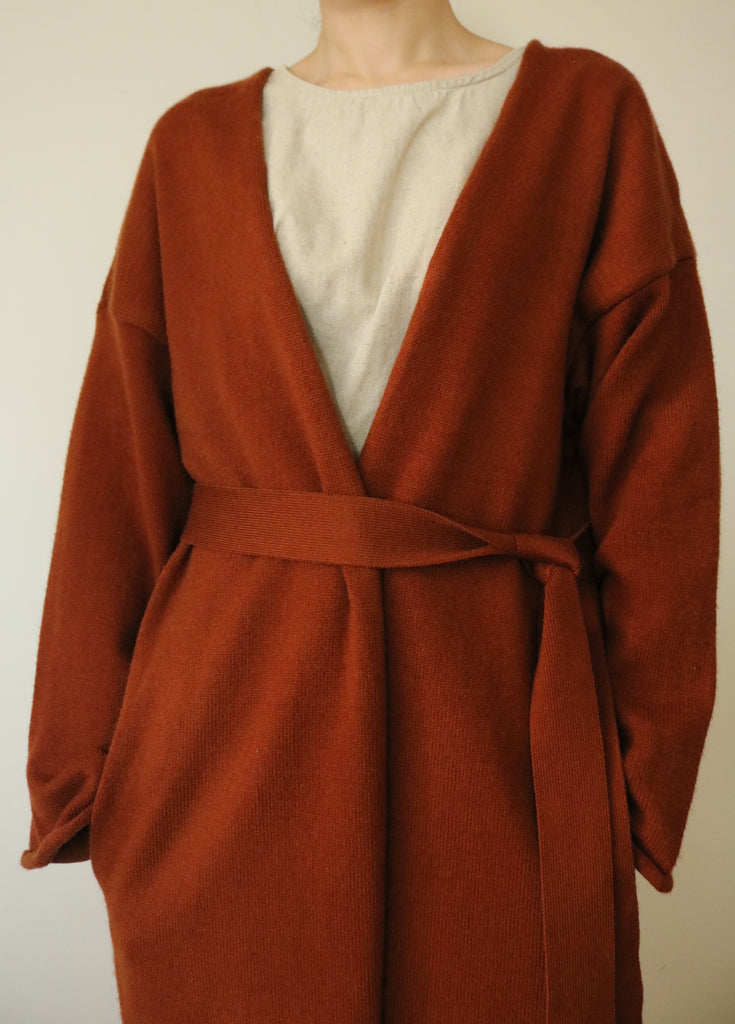 Details
Loose-fit cotton mix open-front cardigan with dropped shoulder seams, seam pockets and rolled edges. Ideal for the transitional weather. Midi length. Ships in 12 days.
Worn with: Como Dress/ Alba Woven Tote
Color/Couleur:Rust
Material/Composition: cotton/polyester mix
Size/Taille:One size fits all. Armhole: 45cm / Shoulder width: 60cm / Sleeve length:44cm / Length: 105 cm
Model is 163 cm/46kg  (or 5'4/ 101 lbs) with 32" bust 26" waist and 34" hips.
Care instructions/Entretien:Cold handwash and air-dry lying flat.
Follow us on instagram (@metaformose) for all the latest news & behind-the-scene peek from our studio.
*棉質混紡開襟針織衫
*側隱形口袋
*寬袖垂肩設計
*適春秋裝
*衣擺袖擺做捲邊設計
搭配單品: Alba woven tote/ Como Dress
顏色:紅棕色
材質/成分:棉質混紡(有彈性)
尺寸:單一尺寸  全長: 100 cm  


麻豆拍攝時的身高體重:163cm/ 46kg  (or 5"4/ 101 lbs) (三圍32"/26"/34") 

洗滌/保養說明
冷水手洗/勿烘乾/勿浸泡/隔布反面熨燙