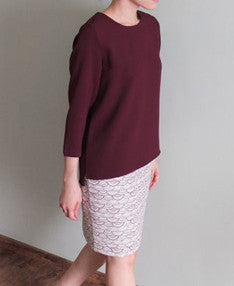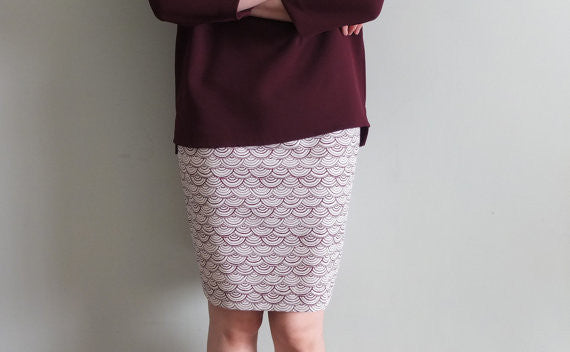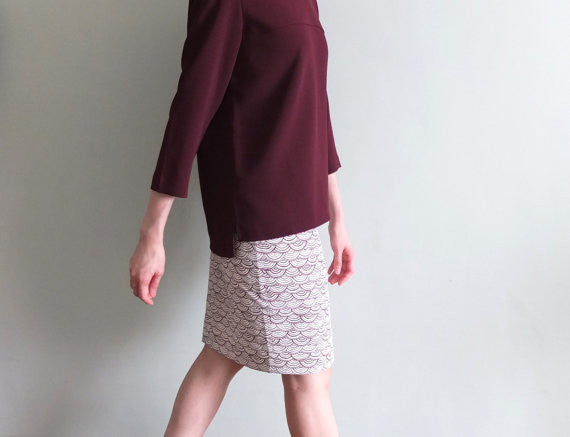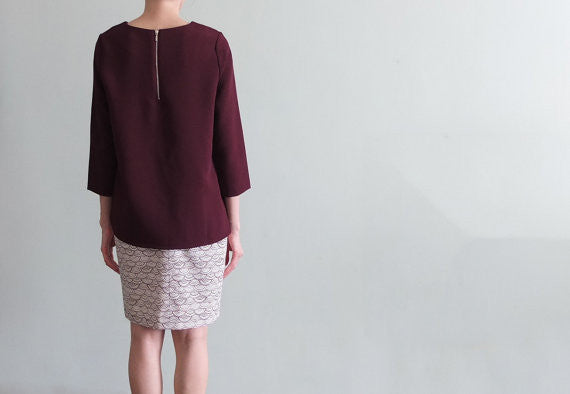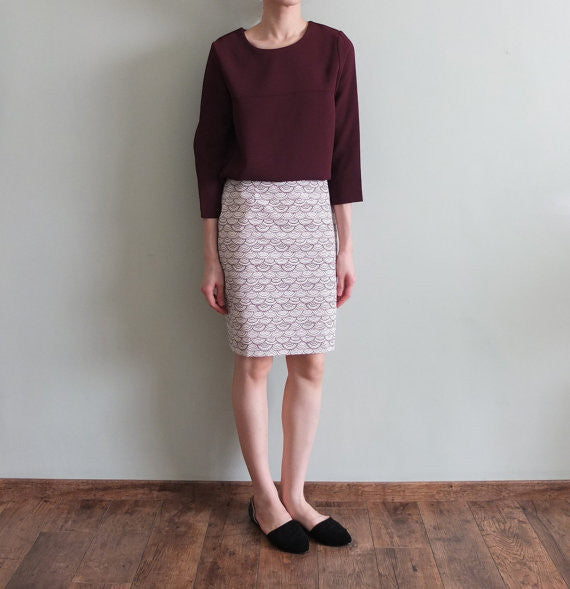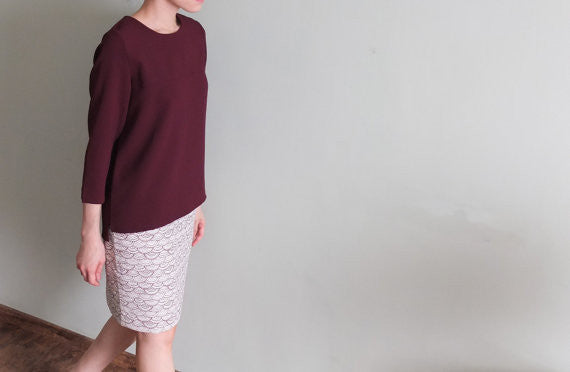 $0.00 USD
Wave skirt-sold out
Details
Straight-cut pencil skirt with adorable wave pattern on it.Fabric is imported from Japan, and this fabric is usually used in traditional yukata (wrap-style bathrobe) as wave is a very common motif in Japanese culture. Skirt is lined. Length hits above the knees.
*Due to the limited quantity we have of this print fabric, we are not able to fulfill bulk orders.Please spare a minute and check with us on stock availability before placing the order. Thank you.
Color/Couleur: burgundy
Material/Composition:Cotton
Size/Taille:S/M, fits true-to-size
Measurement (*=Point-to-point measurement)
Waist/ Tour de taille:25"-26"/27"-28"
Hip/Bassin:33"-34"/35"-36"
Length/Longueur:48cm
Model size/ Taille de mannequin:163cm/46kg(or 5'4/101 lb). wears Small
Care instructions/Entretien:
Handwash only. Do not tumble dry. Do not soak.Turn the garment inside out to air dry.