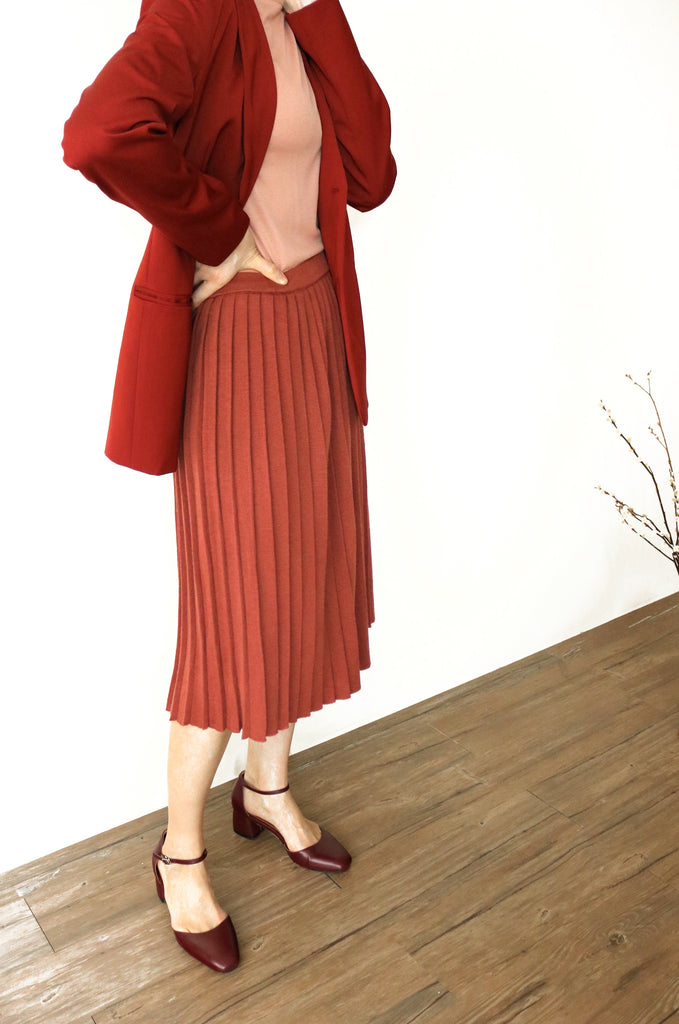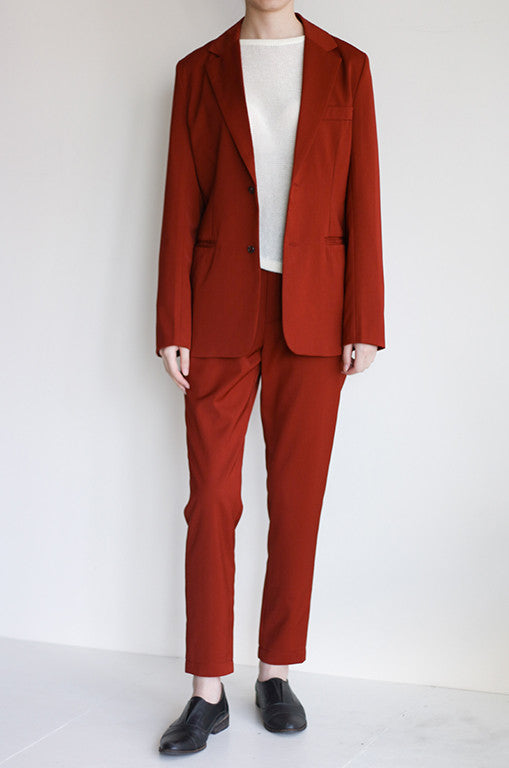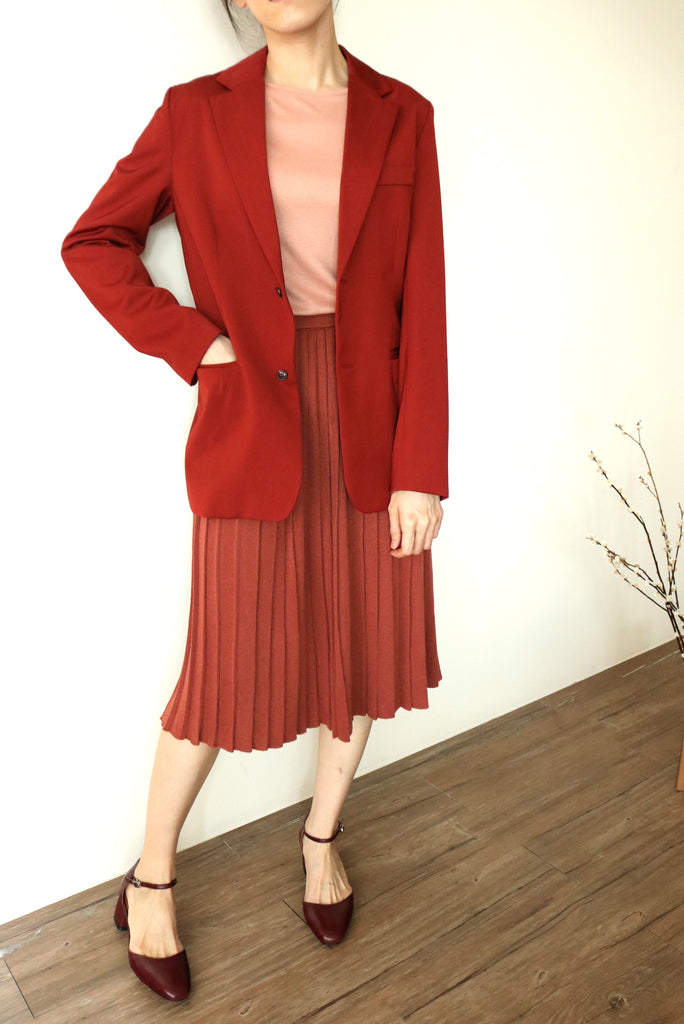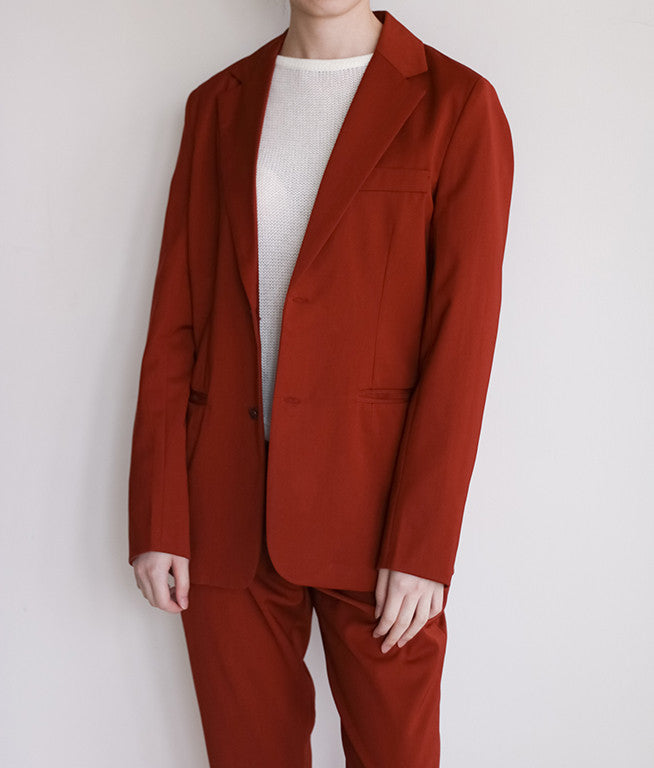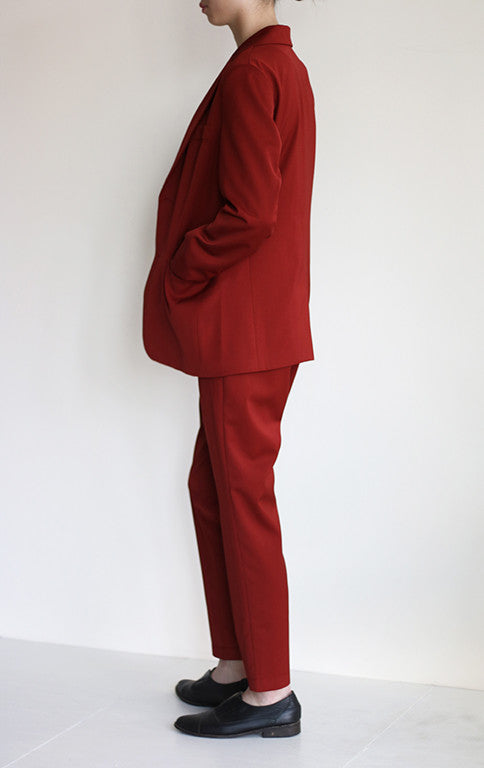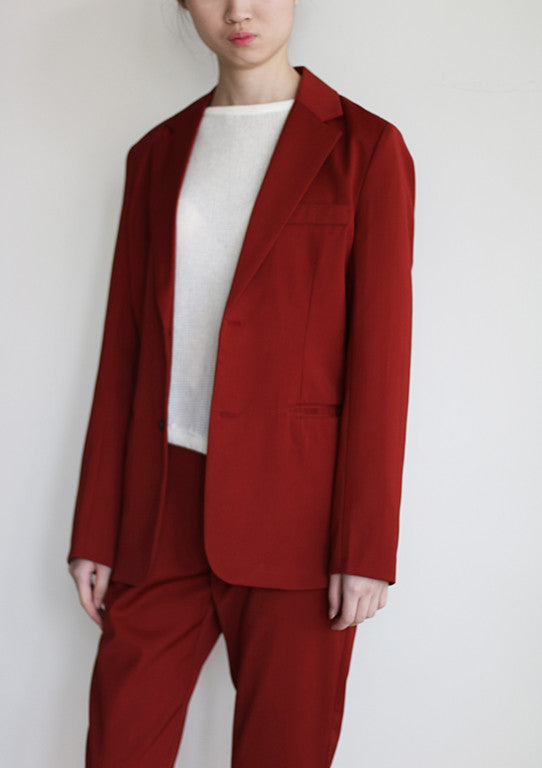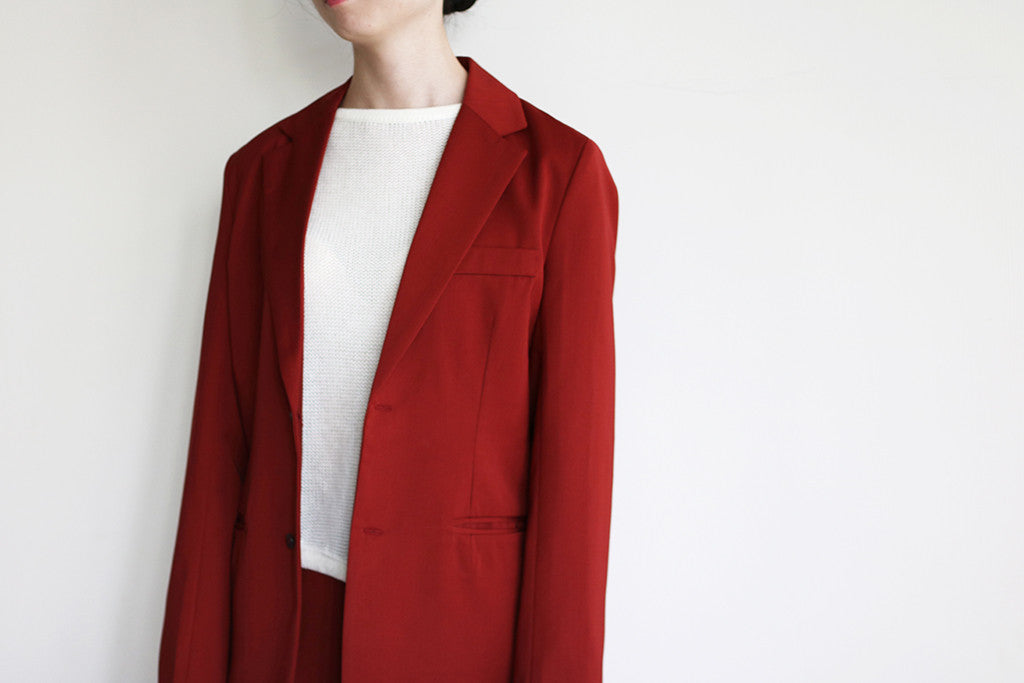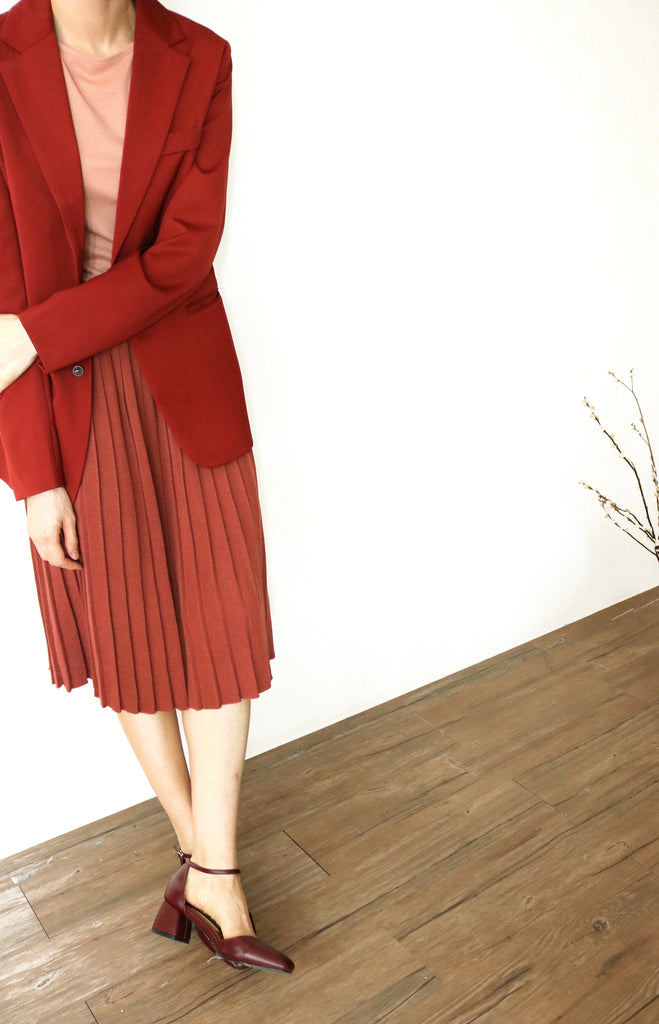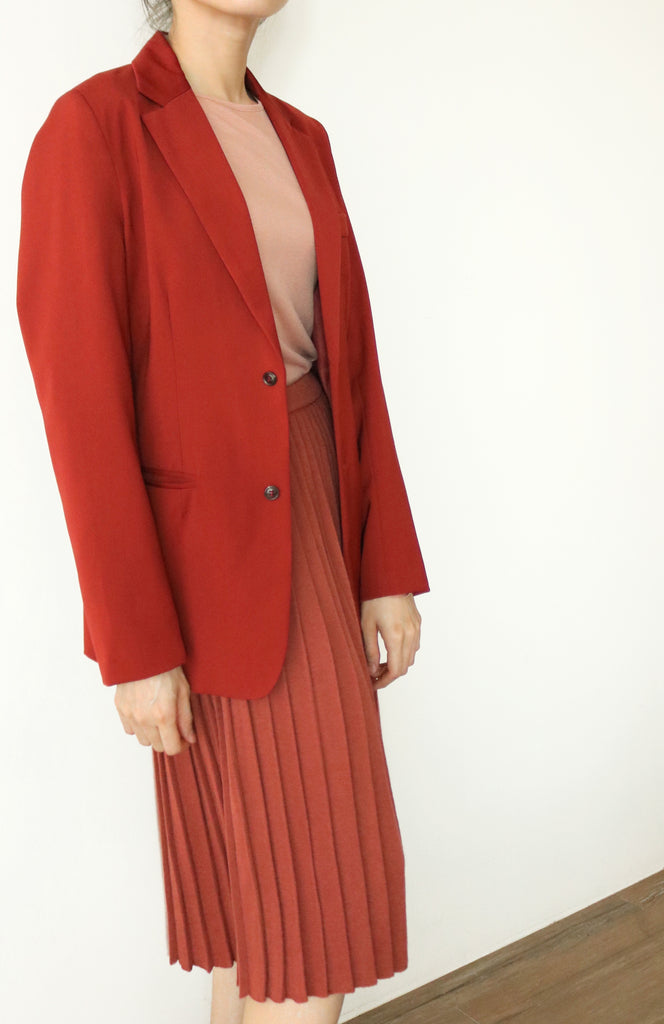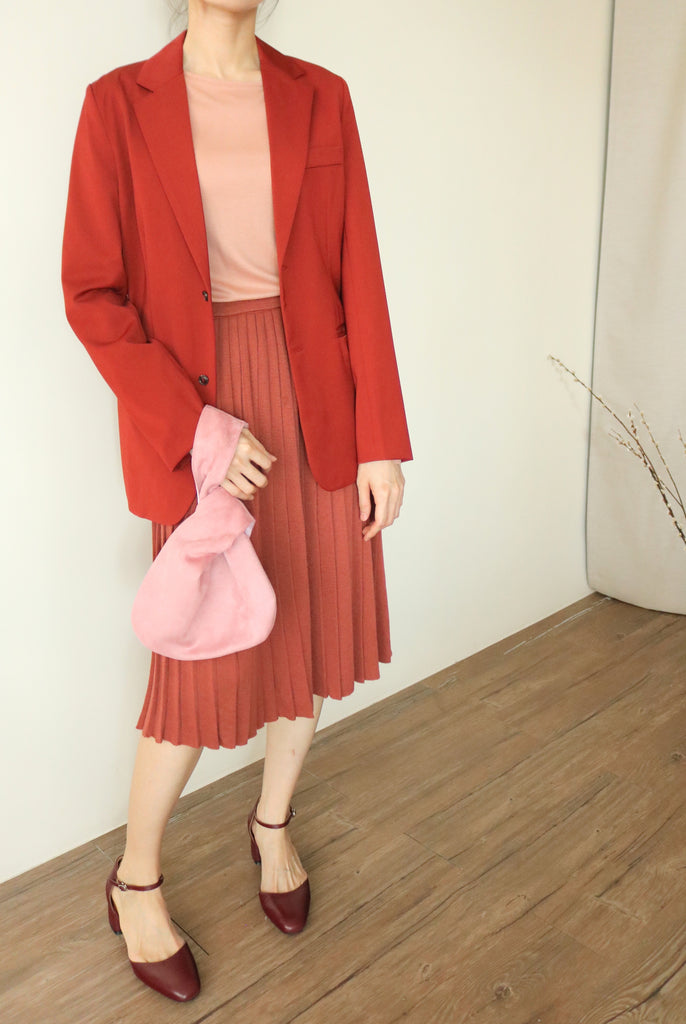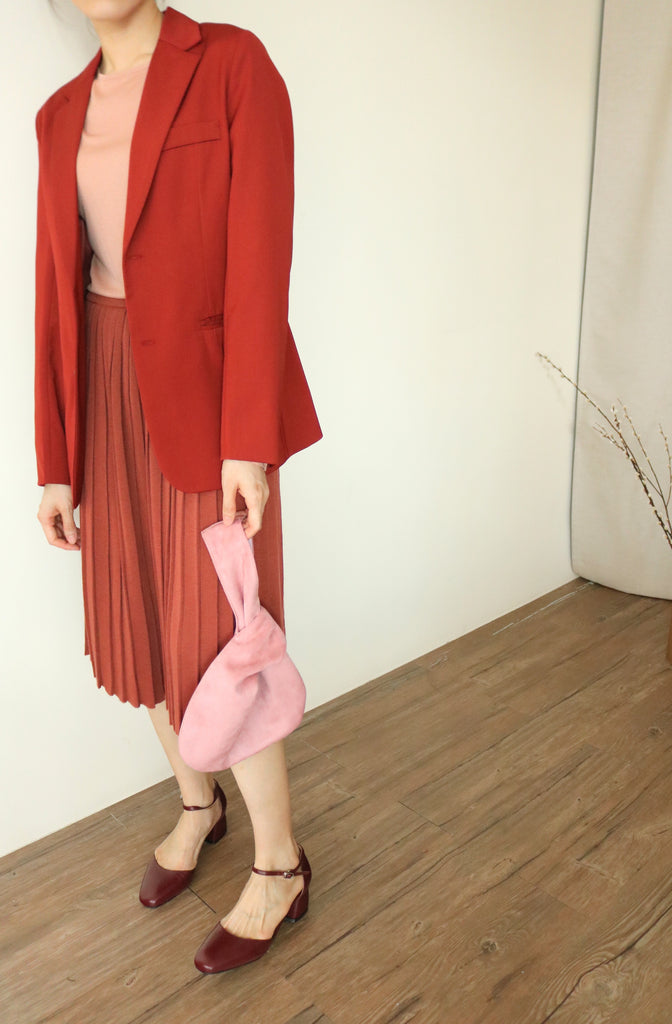 Details

Sleek blazer in vermillion red, featuring notched lapel, 2 welt pockets at front, and full lining. We also made matching pants for head-to-toe outfit perfection. Tailored for a fitted look.

*Lead-time is 18 days, excluding intn'l shipping timeframe

Worn with:Rosie Tee, Framboise Skirt, Pruseli Heels

Color/Couleur:vermillion red (Please quote the number on the fabric swatch for stock availability.)

Material/Composition: shirting fabric (100% cotton)

Size/Taille: Made-to-measure

For the blazer: Customer will need to provide shoulder width, bust/waist/hip measurement and height details during checkout.Waist measurement is taken at the thinnest part whereas hip/bust measurement is taken at the fullest/widest part.

For the pants: Customer will need to provide

Size/Taille:Made-to-measure.Please provide the following information during check-out.
a.) natural waist size (around belly button)
b.) high waist size (thinnest point in waist, sits slightly above the belly button.)
c.) hips size (measured at the widest point)
d.) pant length (measure from natural waist to hem without bending the knees,)
e.) height.

Default length /Longueur par défaut: 75 cm for the blazer,and 90 cm for the pants, adjustable based on customer's height.

IG:@metaformose

Model size/ Taille de mannequin:163cm/46kg (or 5'4/ 101 lbs)

Care instructions/Entretien:Cold handwash and air-dry. Do not soak.



設計重點
西裝外套

*側邊口袋
*有內裡
西裝褲
*側邊口袋
*合身剪裁
*我們需要2.5-3週時間製作 MF昰兩人小團隊 恕不接急單


顏色:鐵鏽紅

材質/成分: 西裝棉

尺寸:訂做需要肩寬/身高/以及淨身三圍

(胸臀圍取最寬大值,腰圍則取最小值)
量身細節:請提供腋下圍、上手臂圍(皆取最大值)
量取肩寬時,請取較合身類似上衣量取肩寬及袖長。
量取腿長時,請從肚臍開始測量到腳踝處,並提供大腿圍、膝蓋圍、小腿圍。

全長:外套 75 cm/ 褲子95 cm以顧客身高作調整

洗滌/保養說明 可冷水手洗+風乾
產地/製造方式
台灣