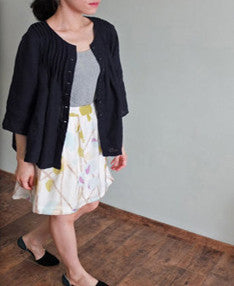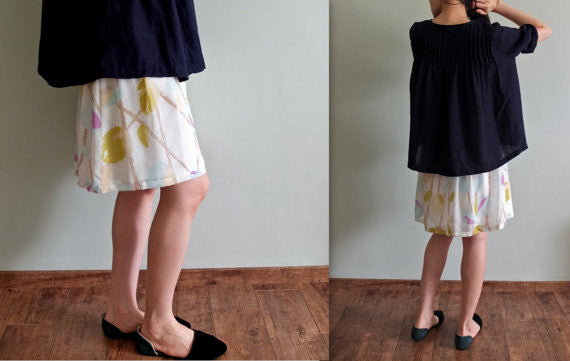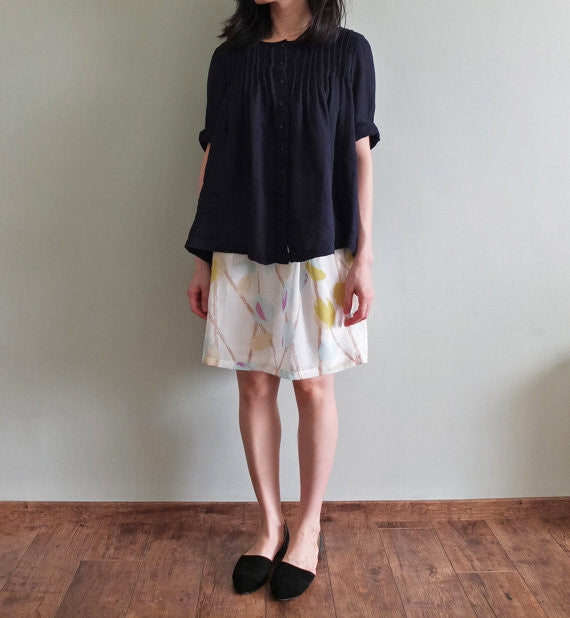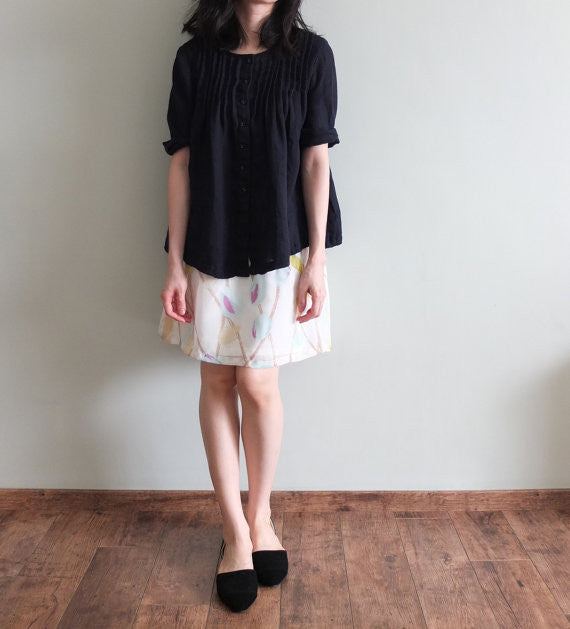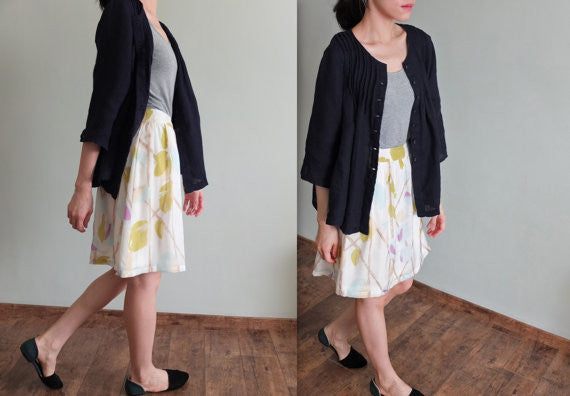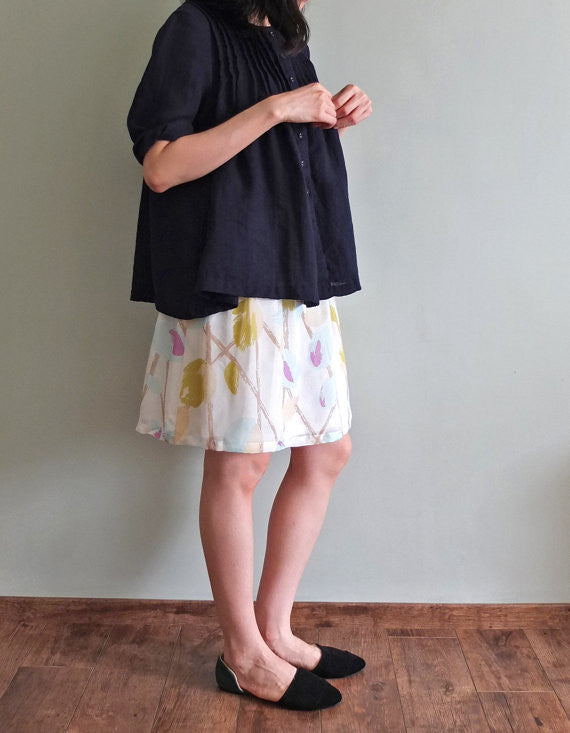 $0.00 USD
Tulip skirt-SOLD OUT
Details

This slightly sheer a-line skirt is a lovesong to the warmer months,featuring tulip print in soft pastel colors against an ivory white background. The light georgette chiffon fabric adds a certain bounce to the light-as-air skirt. Side zipper closure. Length hits above the knees.Lined.

Color/Couleur: floral print
Material/Composition:Georgette chiffon
Size/Taille:Small/Medium, true-to-size fit

Measurement (*=Point-to-point measurement)

Waist/ Tour de taille:fits 25"-26"/27"-28"
Hip/Bassin:34"-35"/36"-37"
Length/Longueur:48cm


Model size/ Taille de mannequin:163cm/46kg(or 5'4/101 lb),model wears Small

Care instructions/Entretien:

Dry-clean only.