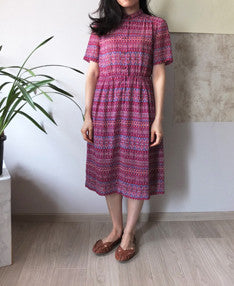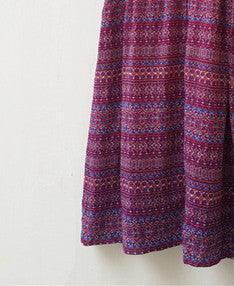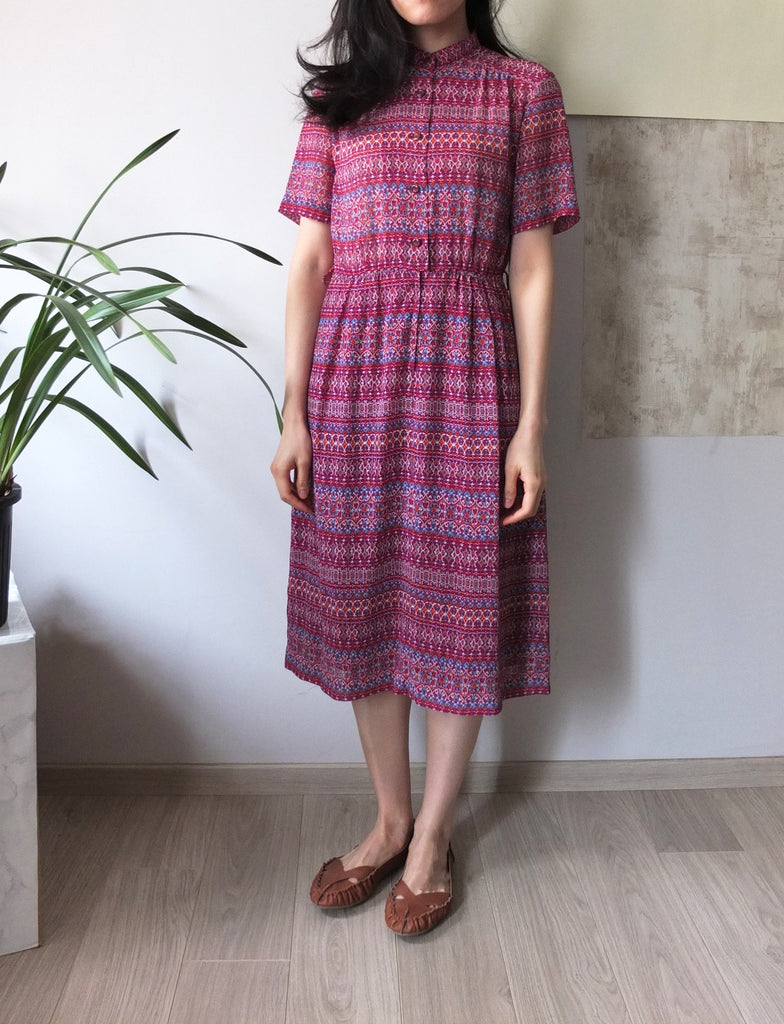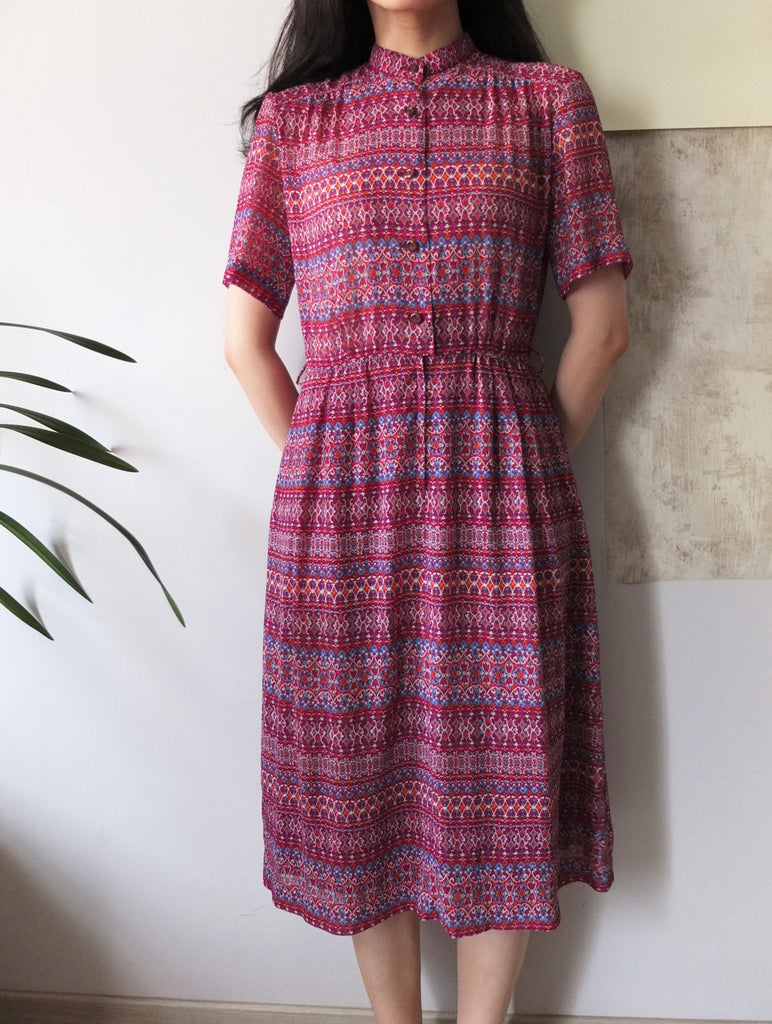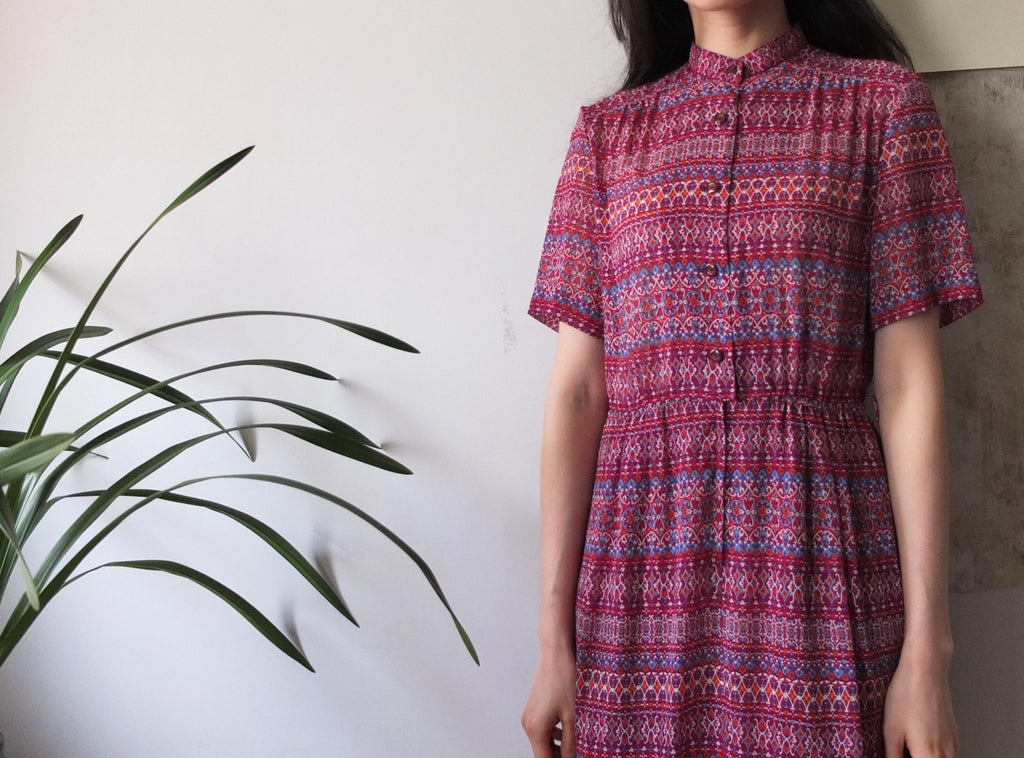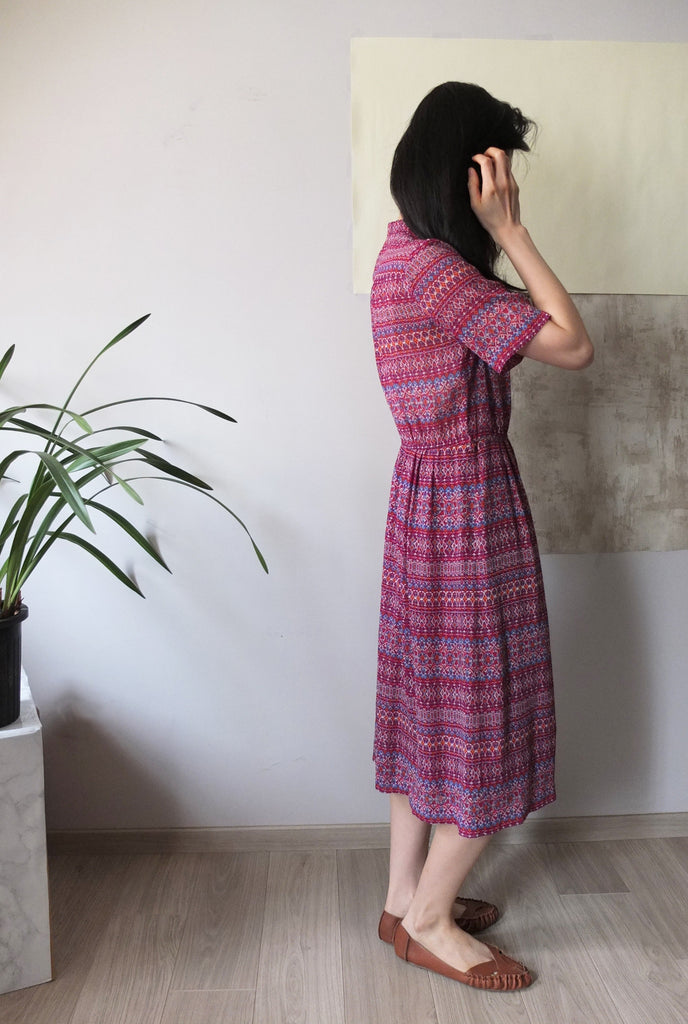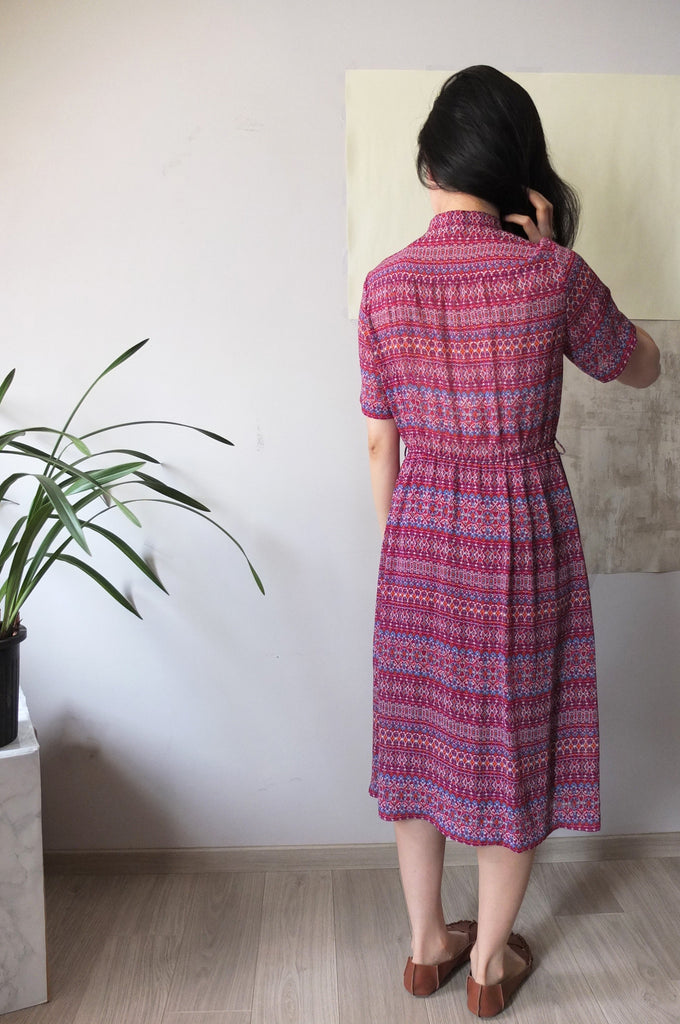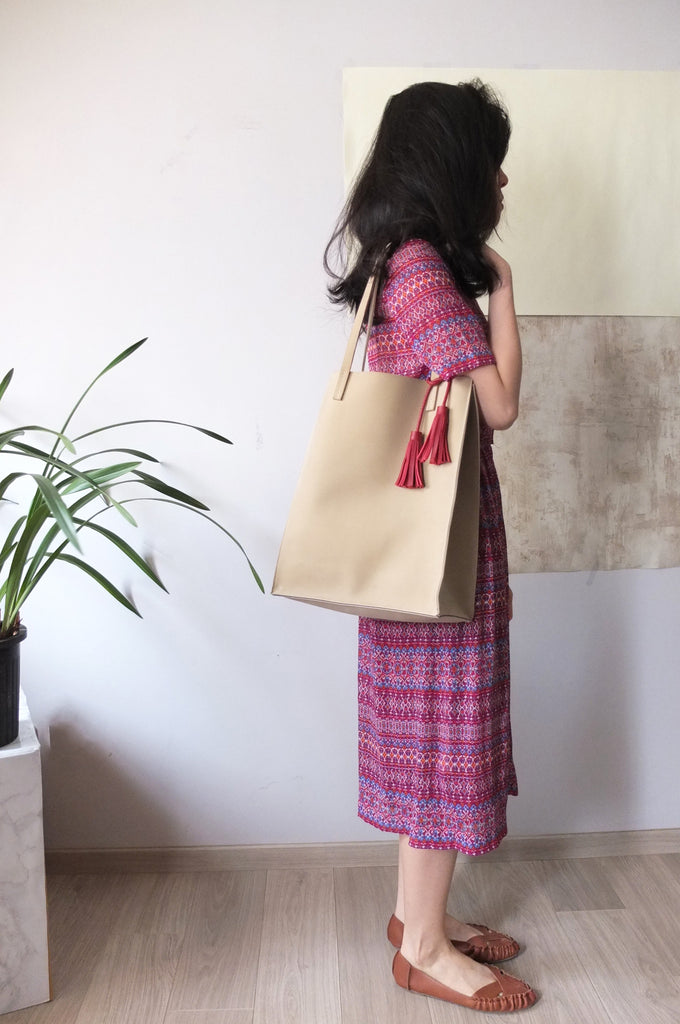 $0.00 USD
tribe dress{sold out}
Details

In excellent condition with no visible defects, this midi-length dress features all-ovr ethnic print,button closure on the front that extends to an invisible zip closure under the waist ,elasticated waist with belt loop.
Lined from the waist down.

Color/Couleur:fuschia purple ethnic print
Material/Composition:100% polyester (lining:polyester)
Size/Taille:One size only, true-to-size fit


Measurement (*=Point-to-point measurement, taken flat)
Shoulder width:39cm
Pit-to-pit/Largeur aux aisselles(*): 50cm
Waist/ Tour de taille:40cm(elasticated,stretched when measured)
Hip/Bassin:60cm
Sleeve/Longueur des manches(*):25cm
Length/Longueur:105cm


Model size/ Taille de mannequin:163cm/46kg (or 5'4/ 101 lb)

Care instructions/Entretien:Handwash only, do not soak. do not bleach.