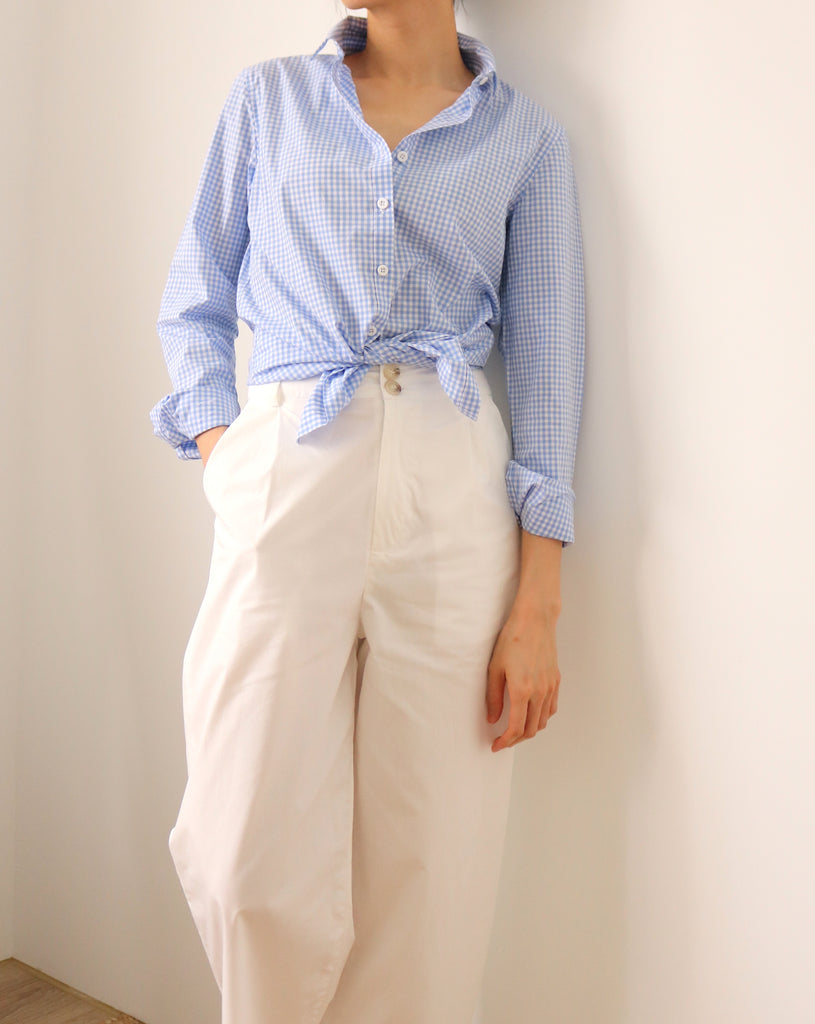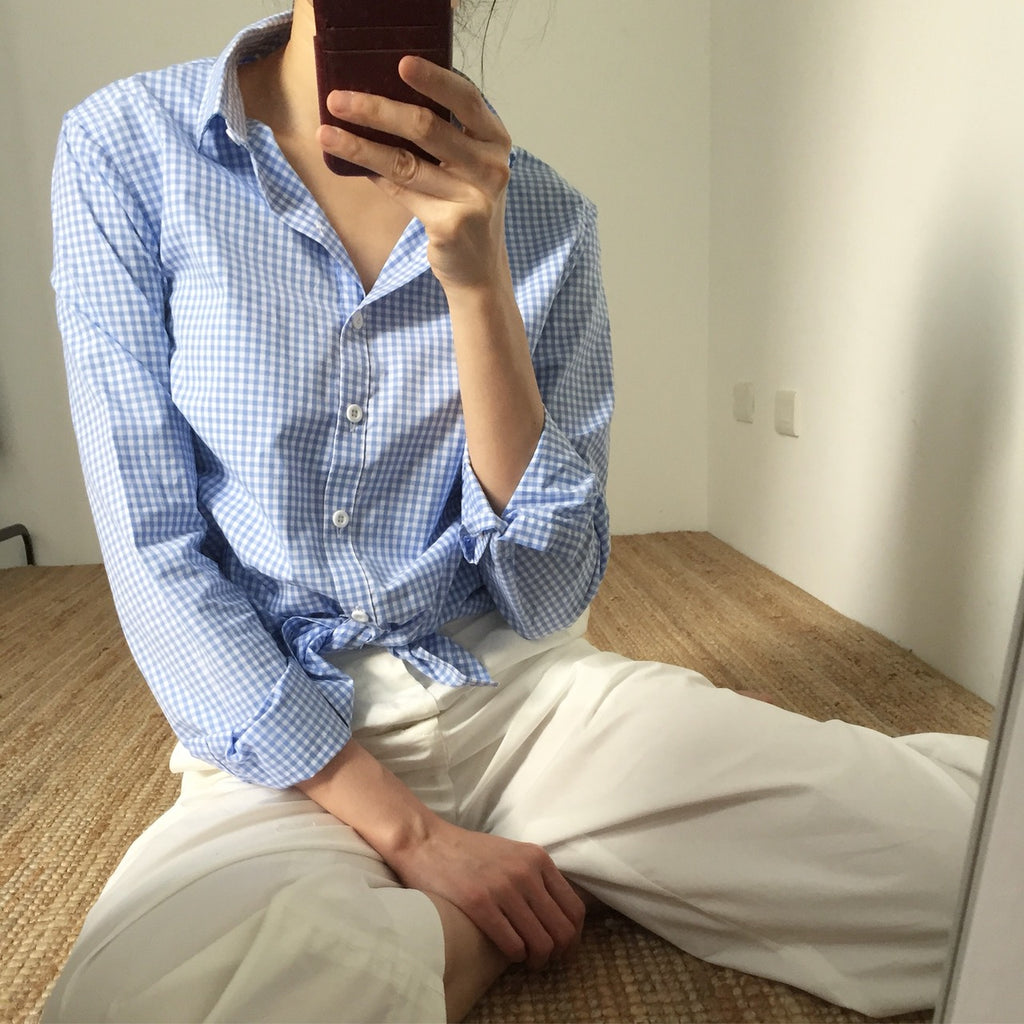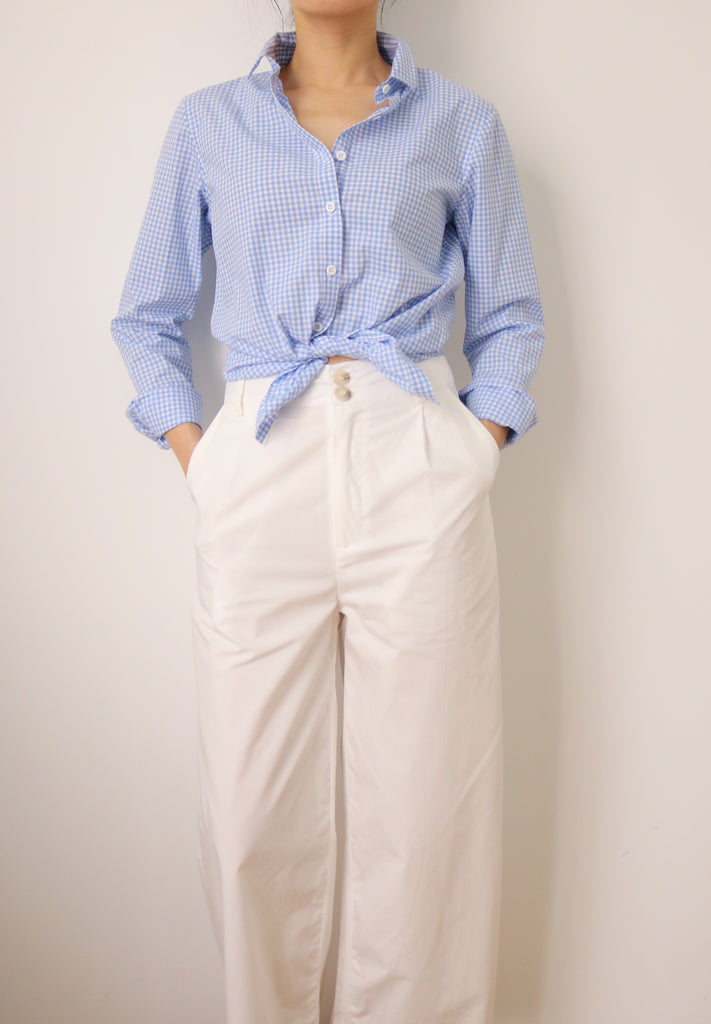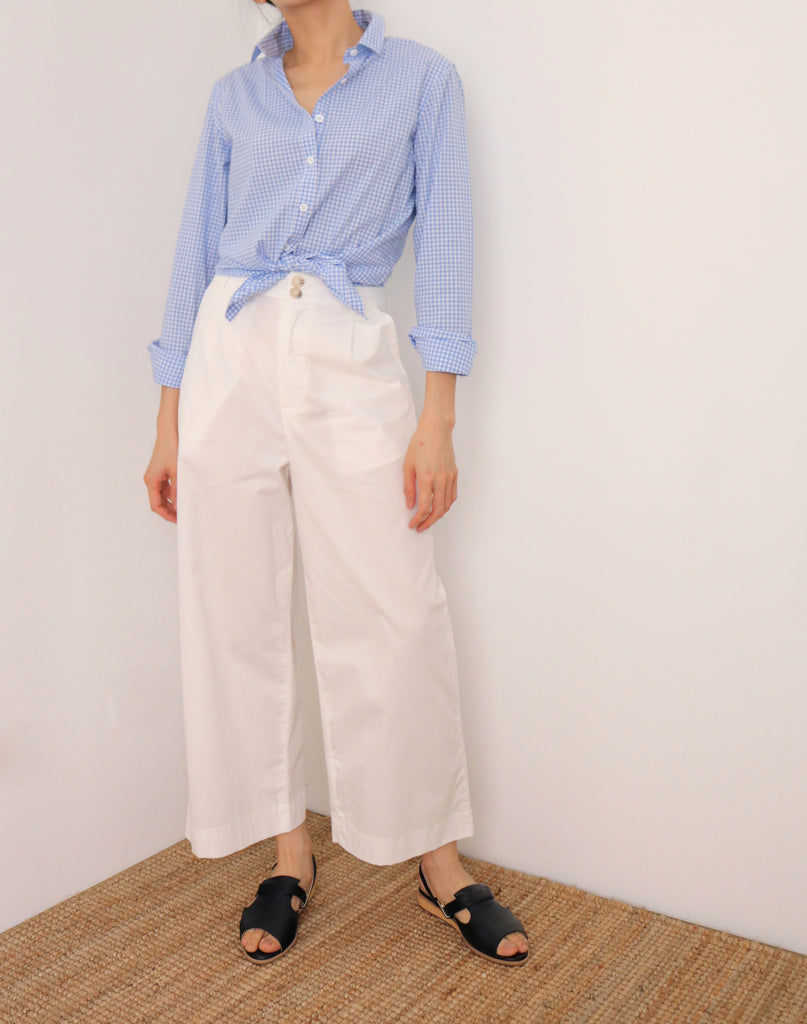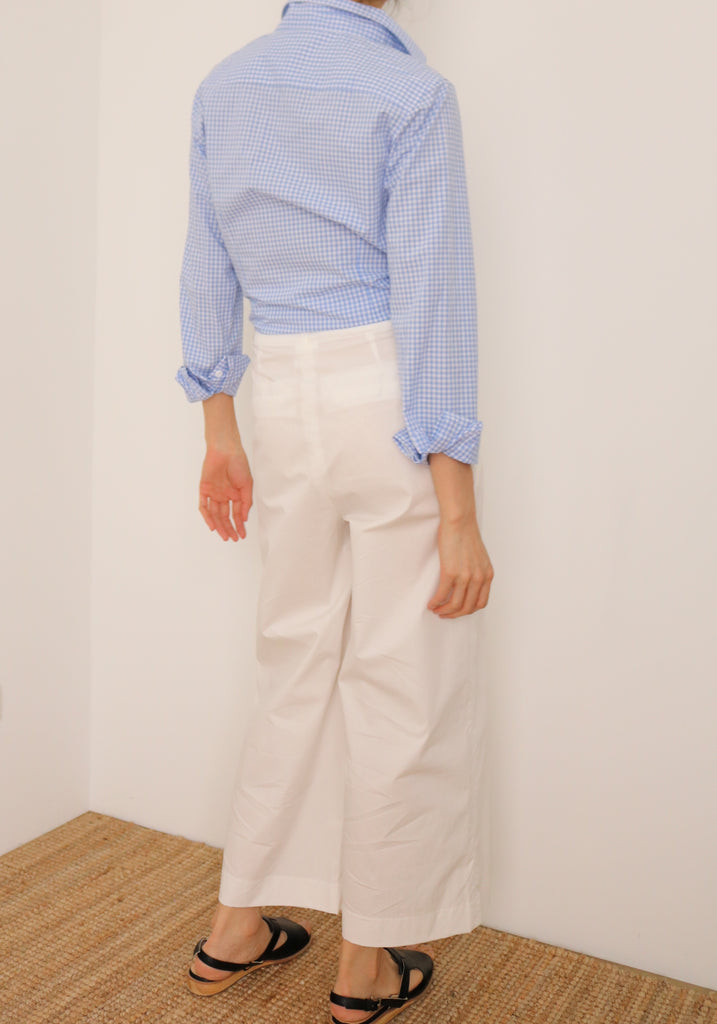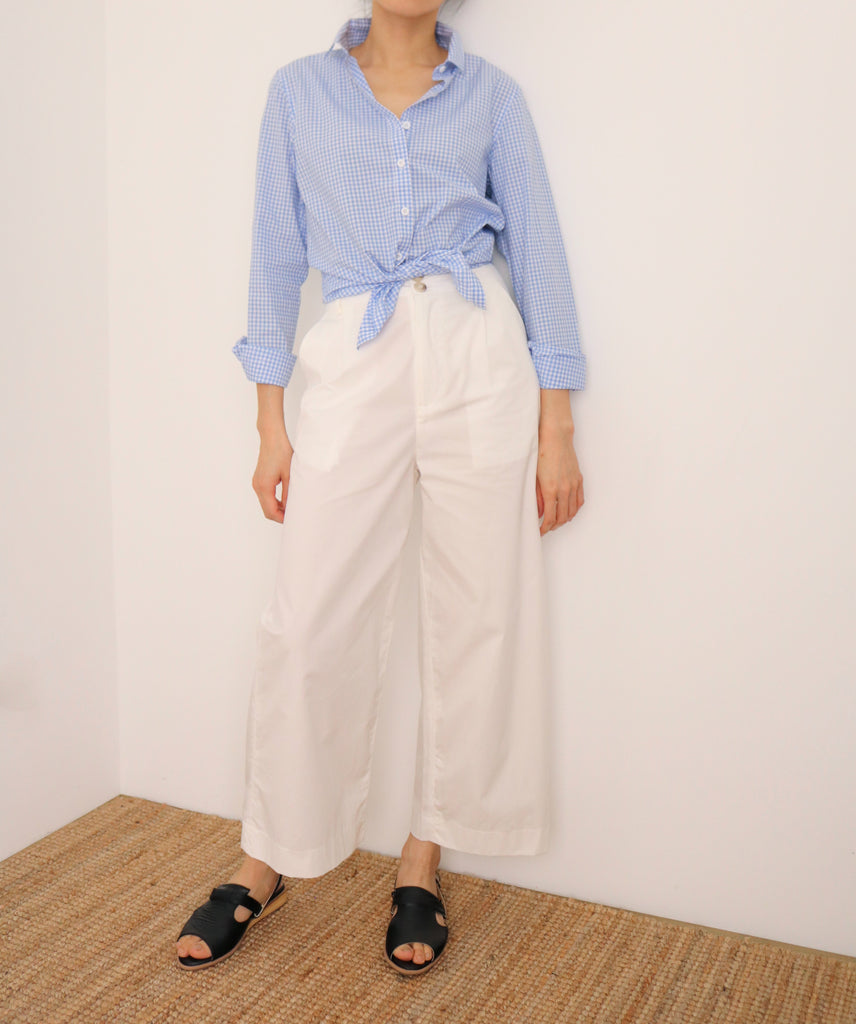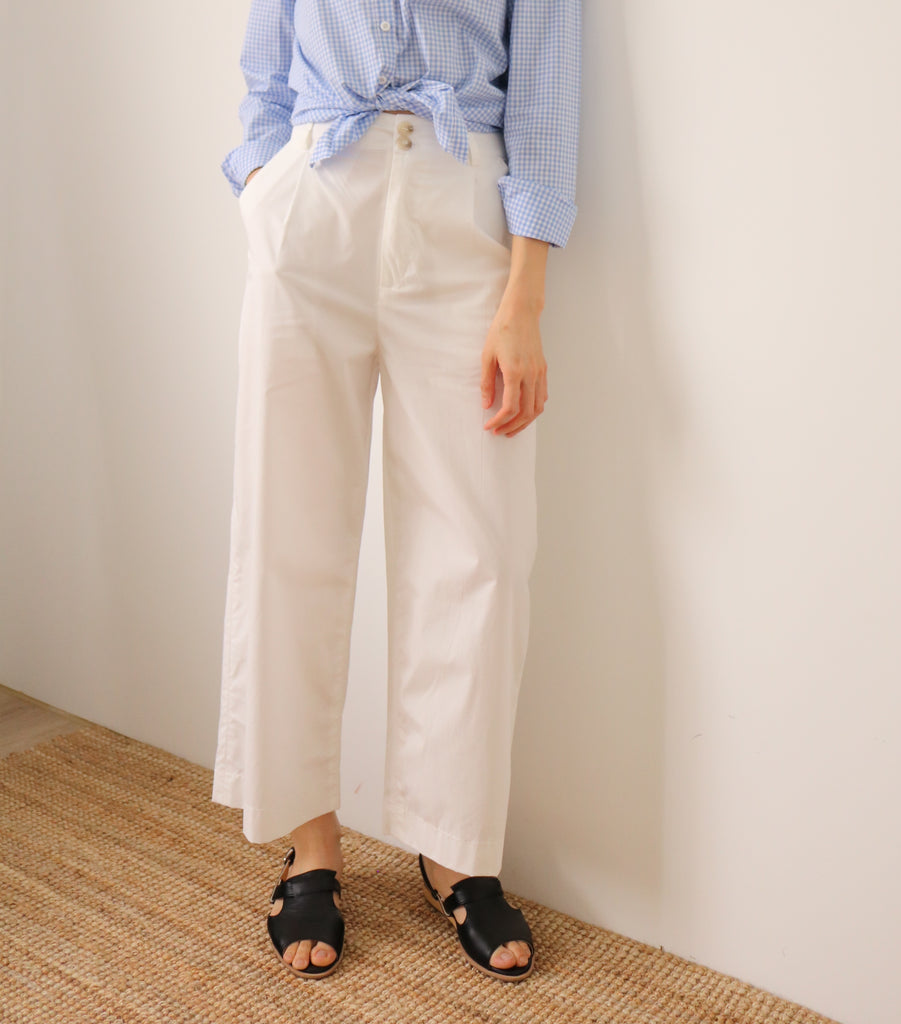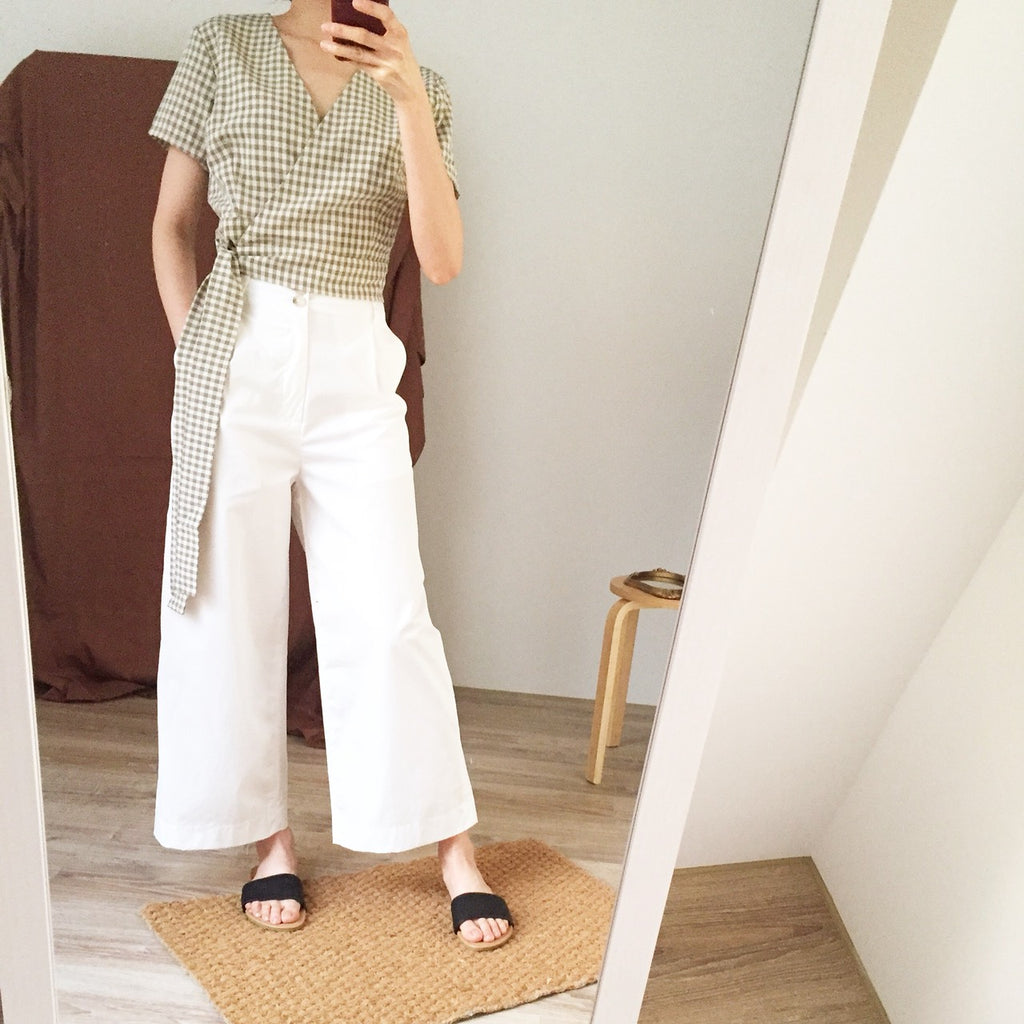 $110.00 USD
Available in S,M,L.Ships in 10 days
Blanc Trousers-sold out
Details:
Look effortless and sleek in this summer white culottes, featuring pleated detailing at front,slant pockets,zip fly closure.  Ankle-length.
Worn with: Foster Top,Roslyn Shirt
Color: White
Material: 100% cotton
Size:
S-25"-26" waist, 32"-34" hips. Length: 92 cm  
M-27"-28" waist, 34"-36" hips. Length: 93 cm 
Model is 163cm/47kg (5'4, 101 lbs) with 33" bust, 25" waist, and 35" hips. Wears Small.
Care instructions: Cold handwash and air-dry.
IG:@metaformose
設計重點:
*直筒中高腰寬褲版型
*拉鍊雙扣設計
*厚磅棉布料選用
*及踝長度設計
*我們需要2.5週時間製作及出貨
搭配單品: Foster Top, Roslyn Shirt
顏色:白色
材質:100%棉
尺寸:
S-25"-26" 腰, 32"-34" 臀 長度: 92 cm  
M-27"-28" 腰, 34"-36" 臀 長度: 93 cm 
麻豆拍攝時的身高體重:163cm/47kg (5'4, 101 lbs) ( 33", 25", 35" ) 穿S
洗滌/保養說明:可冷水手洗+風乾 不可浸泡 不可烘乾
 IG:@metaformose