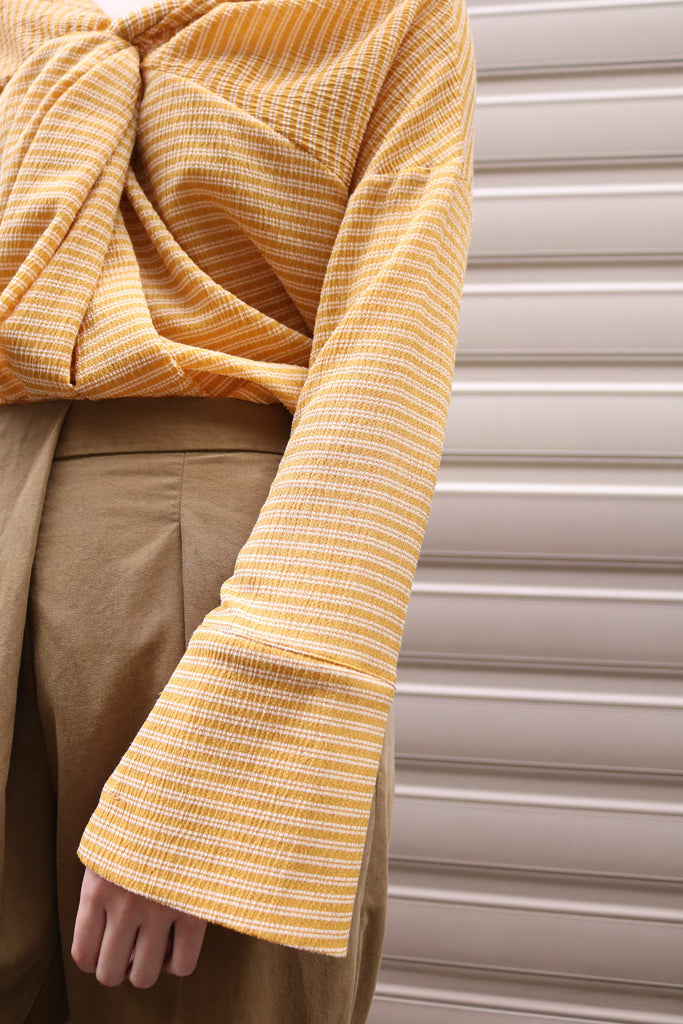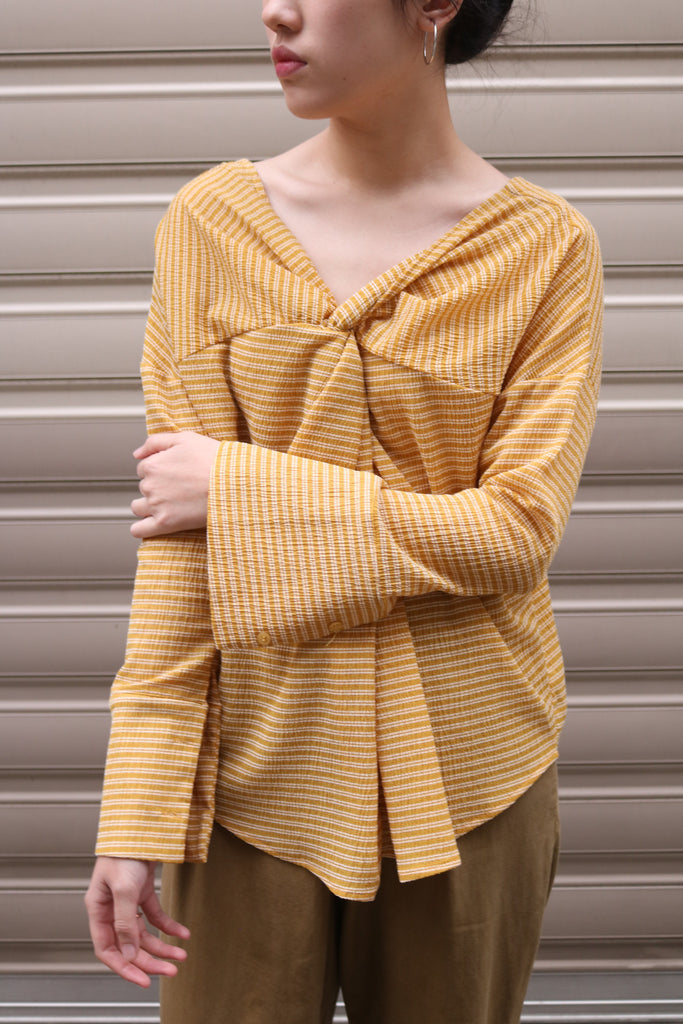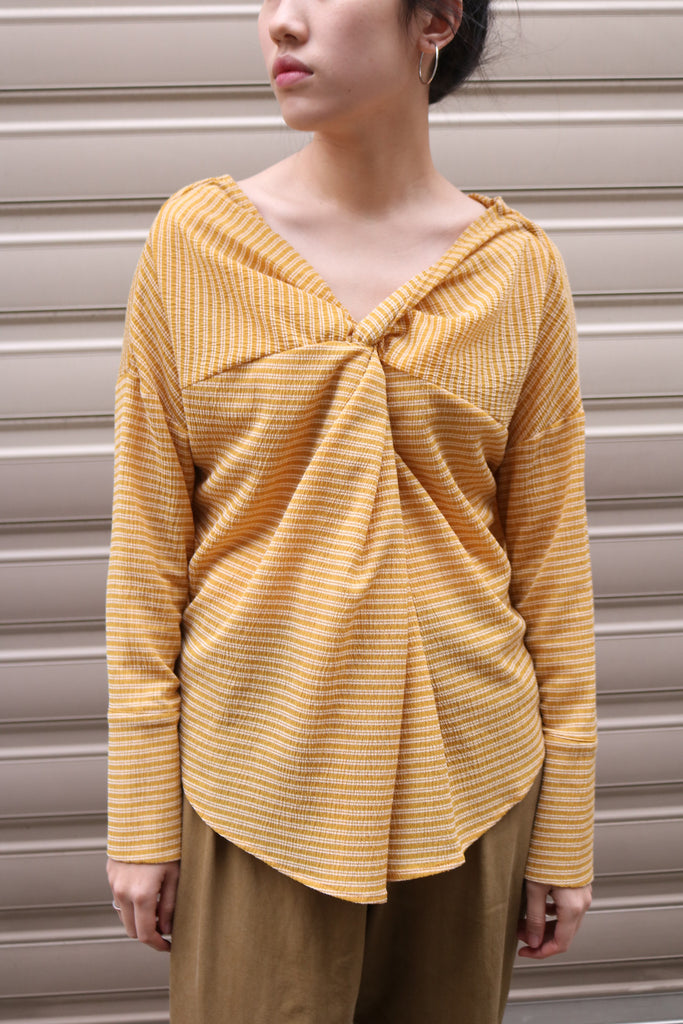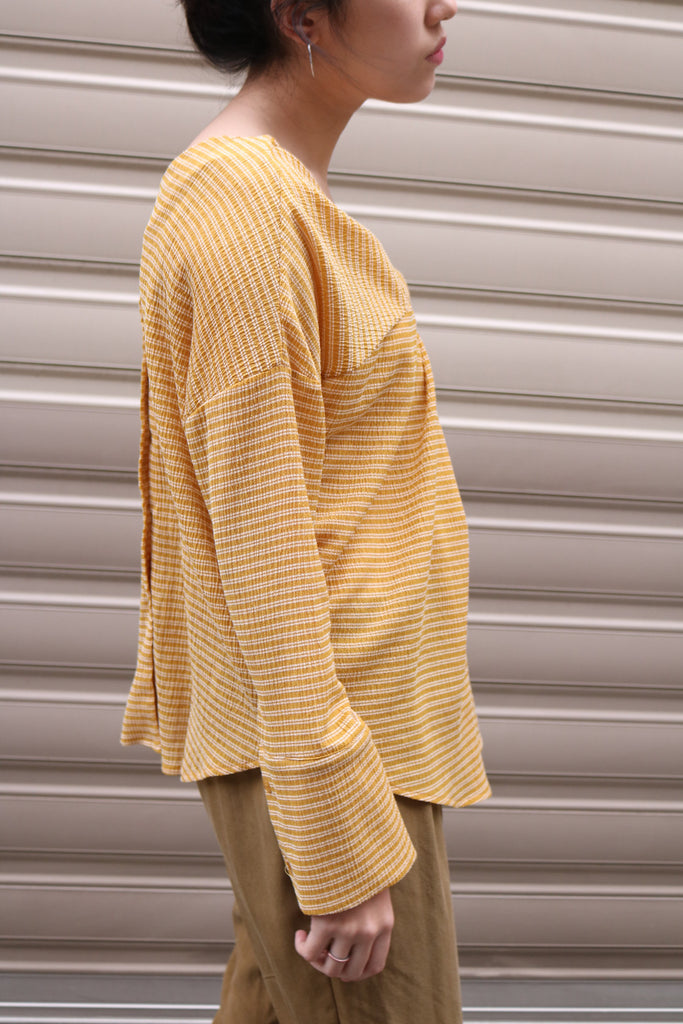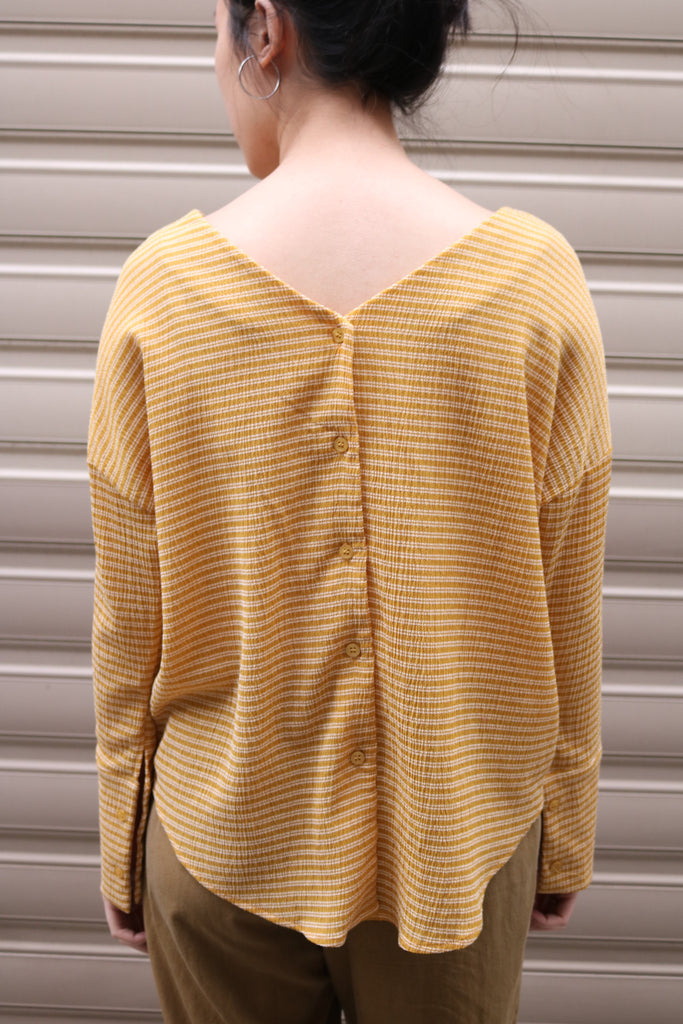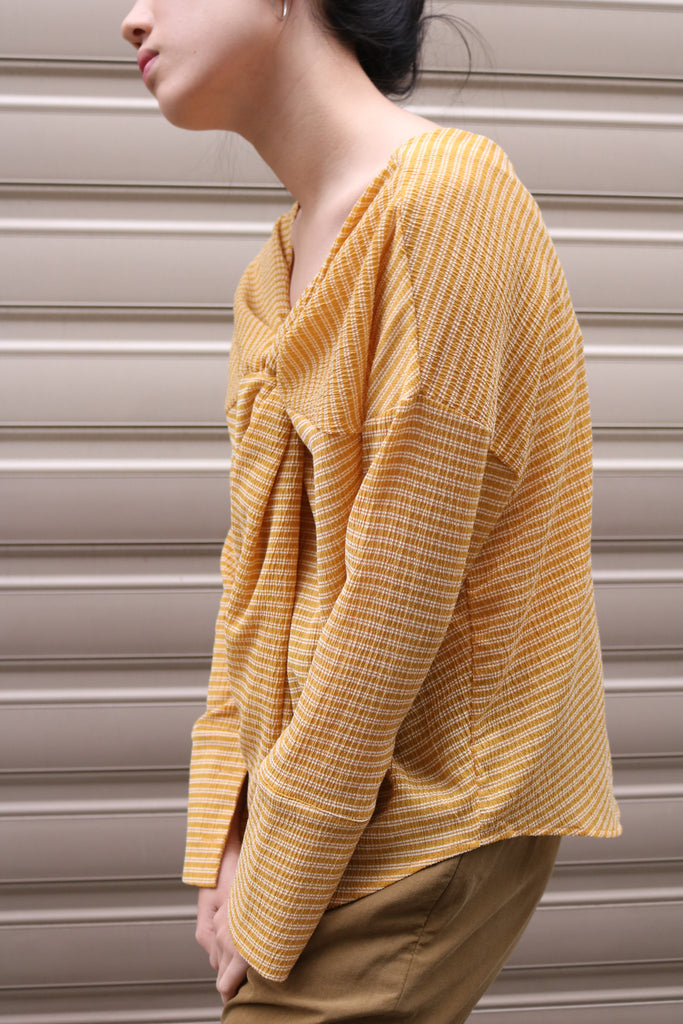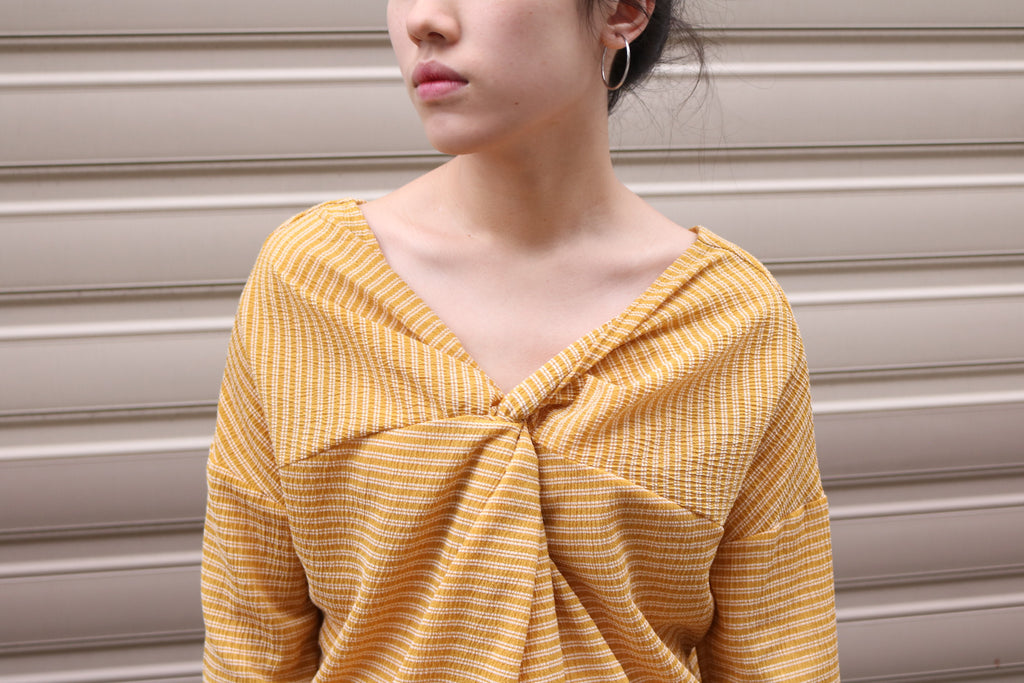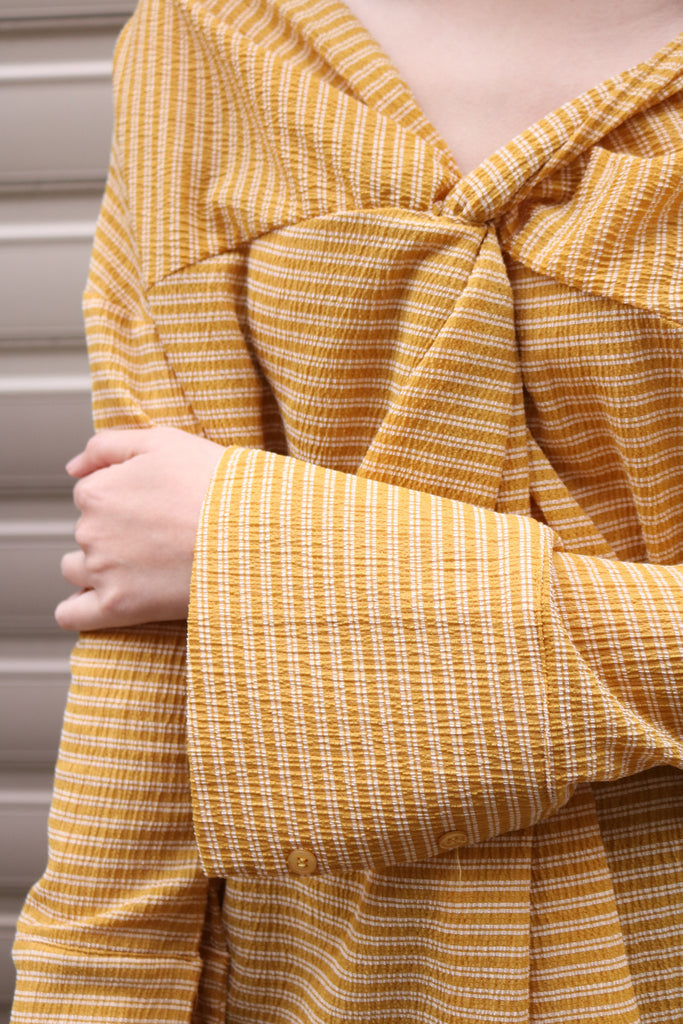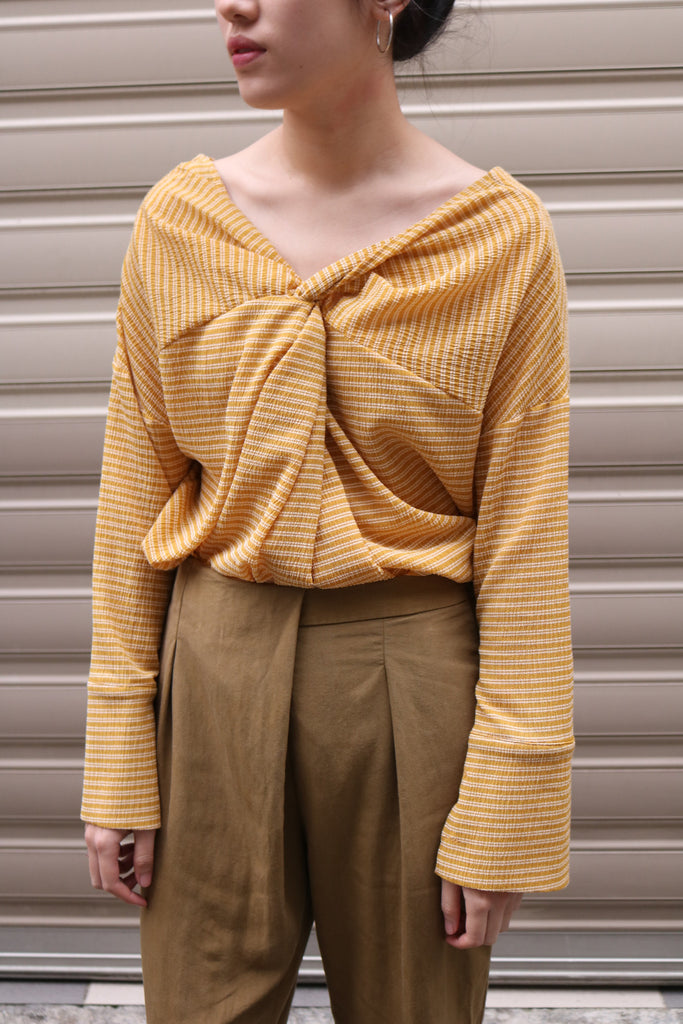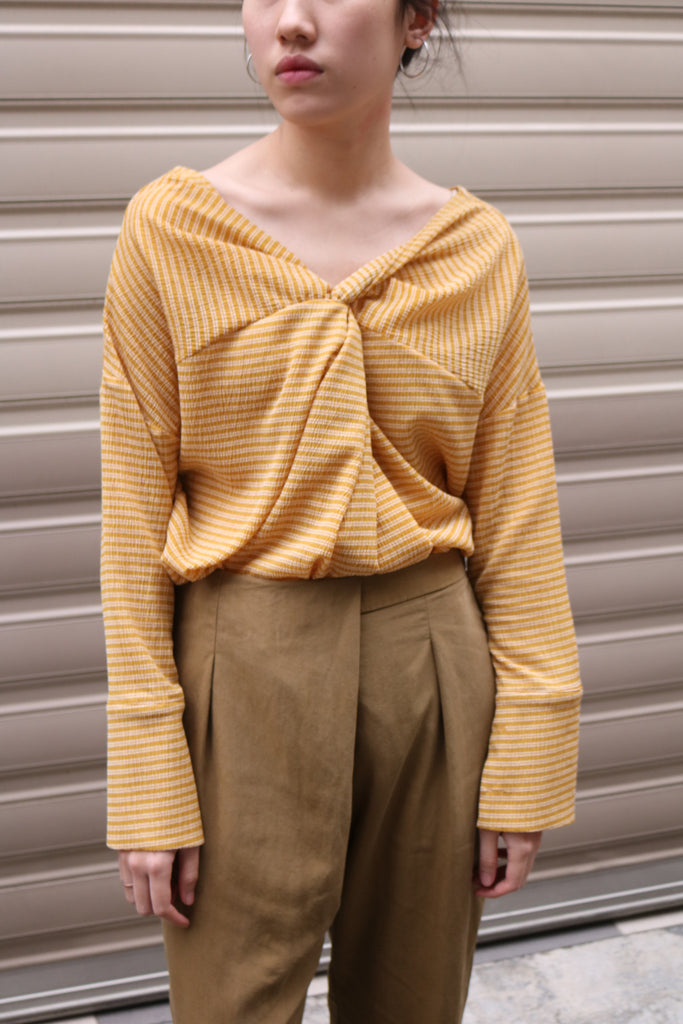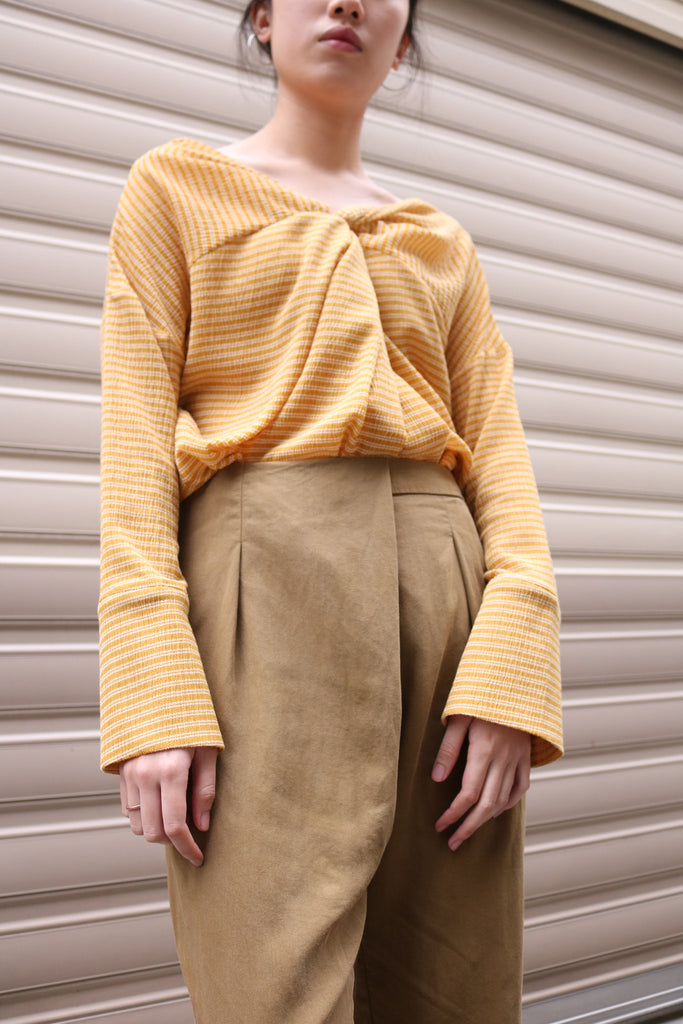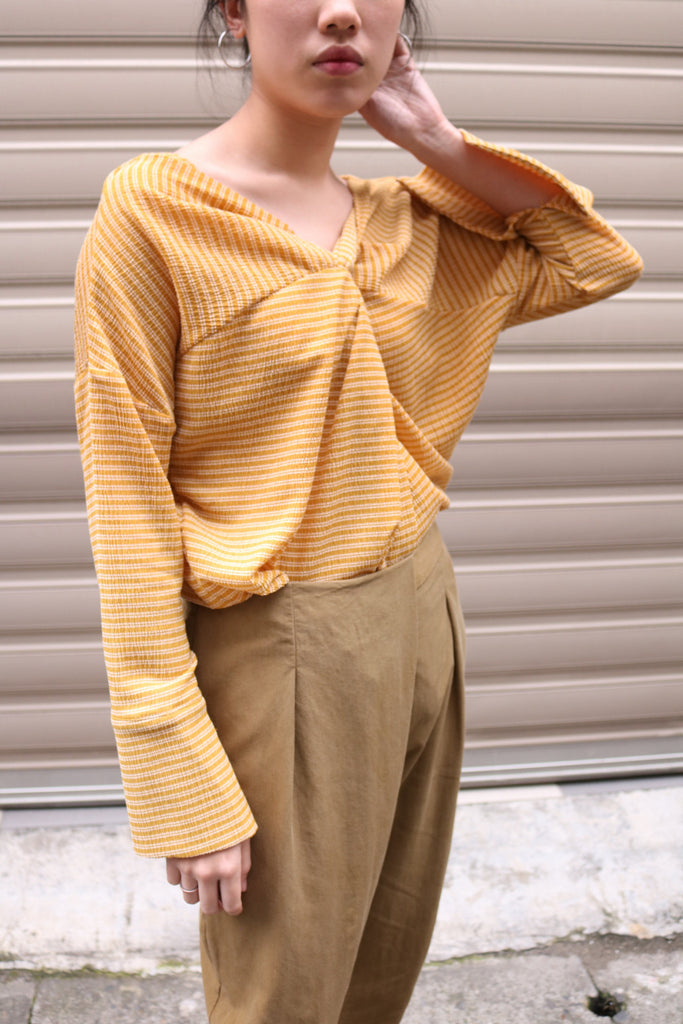 $65.00 USD
Sol blouse-sold out
Details
Deconstructed yellow striped blouse with a twisted detailing at the front and button running down the v-neck back. Extra-long sleeve that end with a flared cuff. Cuff can be unbuttoned. Rounded hem. One size only. Imported and ready to ship.
Material/Composition:30% cotton 70% polyester
Colours: Yellow
Size/Taille:34" -38" bust/ up to 29" waist/ 36"-38" hips. Length: 57cm (front) 63cm (back)
Model size/ Taille de mannequin:168cm/50kg (or 5'6/ 112 lb) 
Care instructions/Entretien: Cold handwash and air-dry. 
Follow us on instagram (@metaformose) for all the latest news & behind-the-scene peek from our studio.