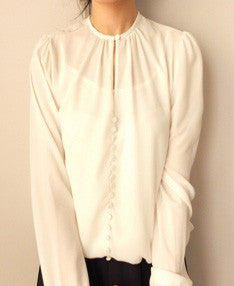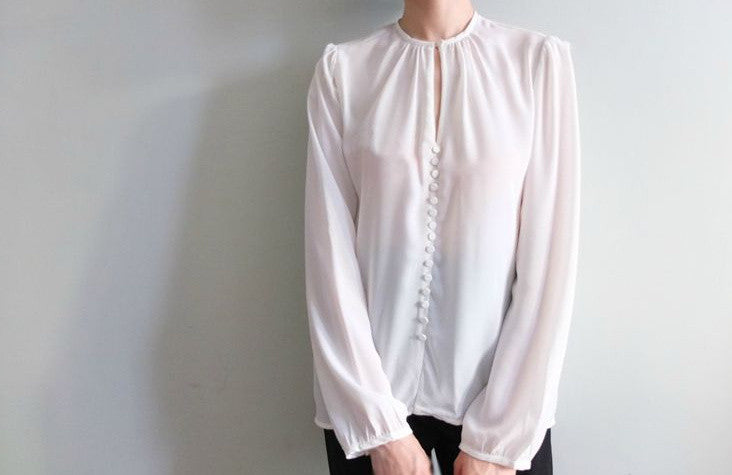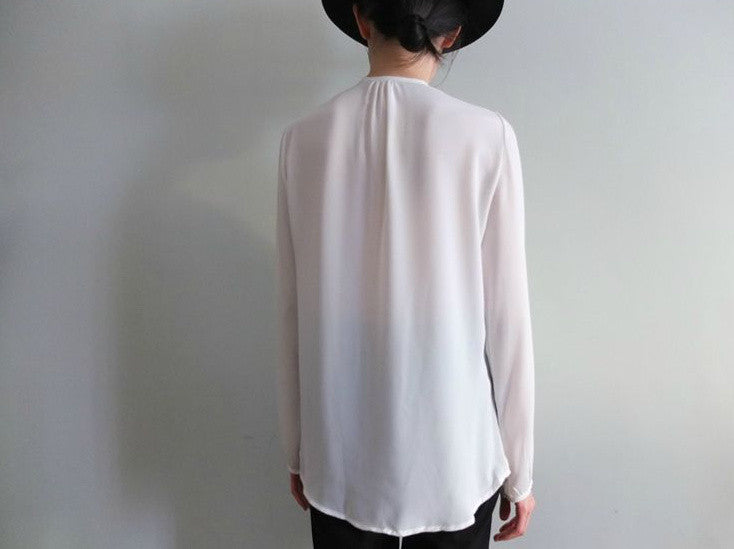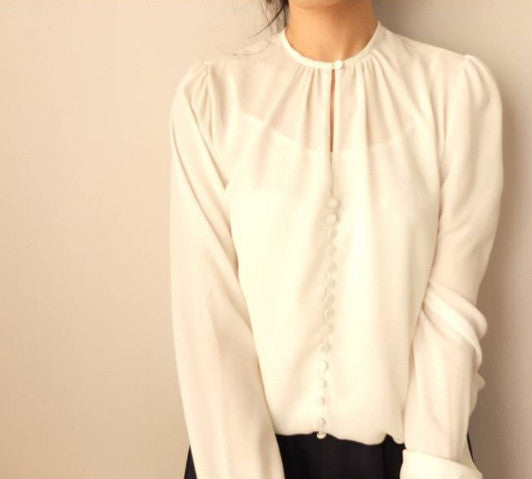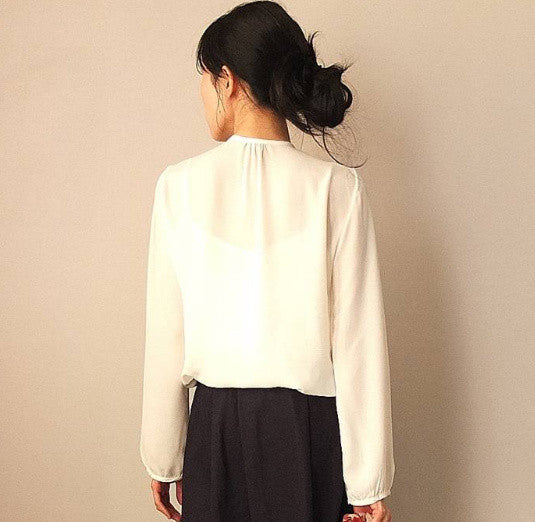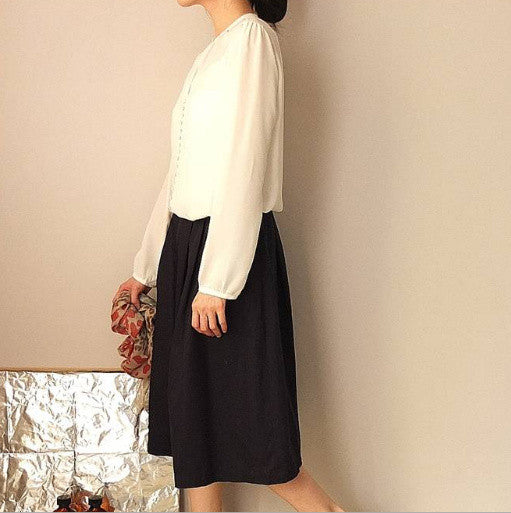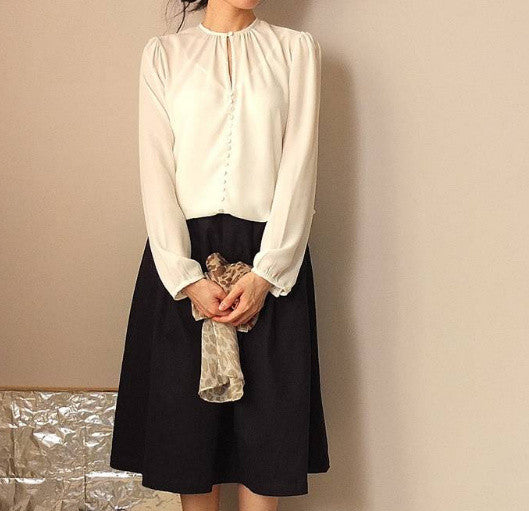 $0.00 USD
etam blouse-sold out
Details
Semi-sheer white blouse decorated with a line of bottons at the front.  Gathered and slit detailing around the collar. Model is seen in some of the pictures wearing a camisole underneath the blouse, which is not included in the purchase.

Color/Couleur: White
Material/Composition:100% polyester
Size/Taille:one size only,  true-to-size size

Measurement (*=Point-to-point measurement)

(*)Shoulder/Épaule:37cm
Bust/Tour de poitrine:40cm(*)
Sleeve/Manche:58cm
Length/Longueur:54cm-63cm


Model size/ Taille de mannequin:163cm/46kg.

Care instructions/Entretien:
Handwash only.  Do not soak. Air dry.