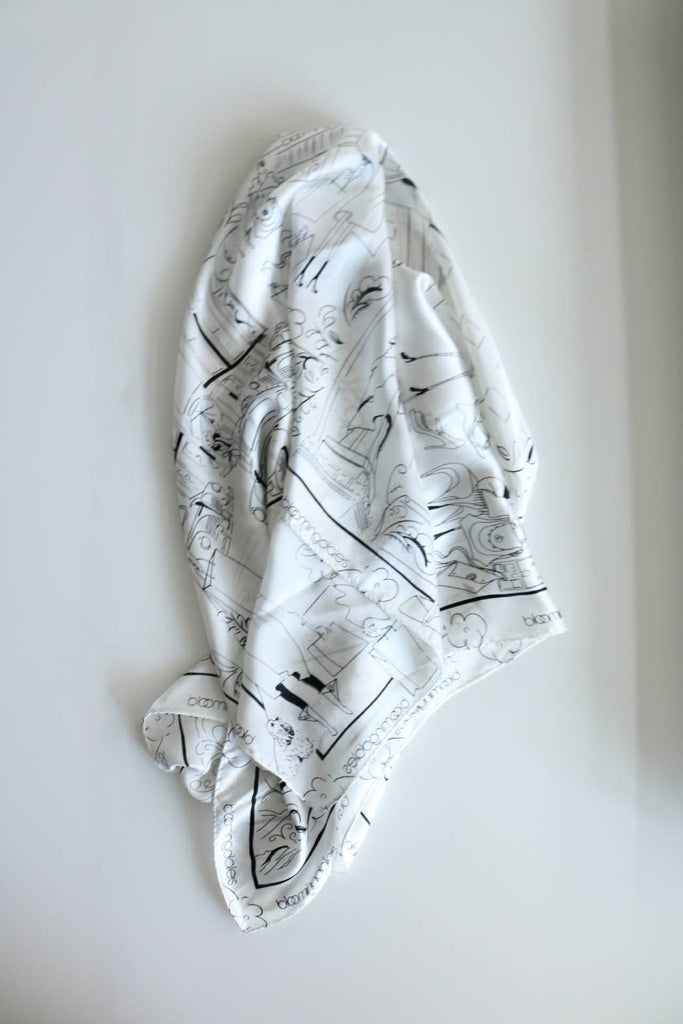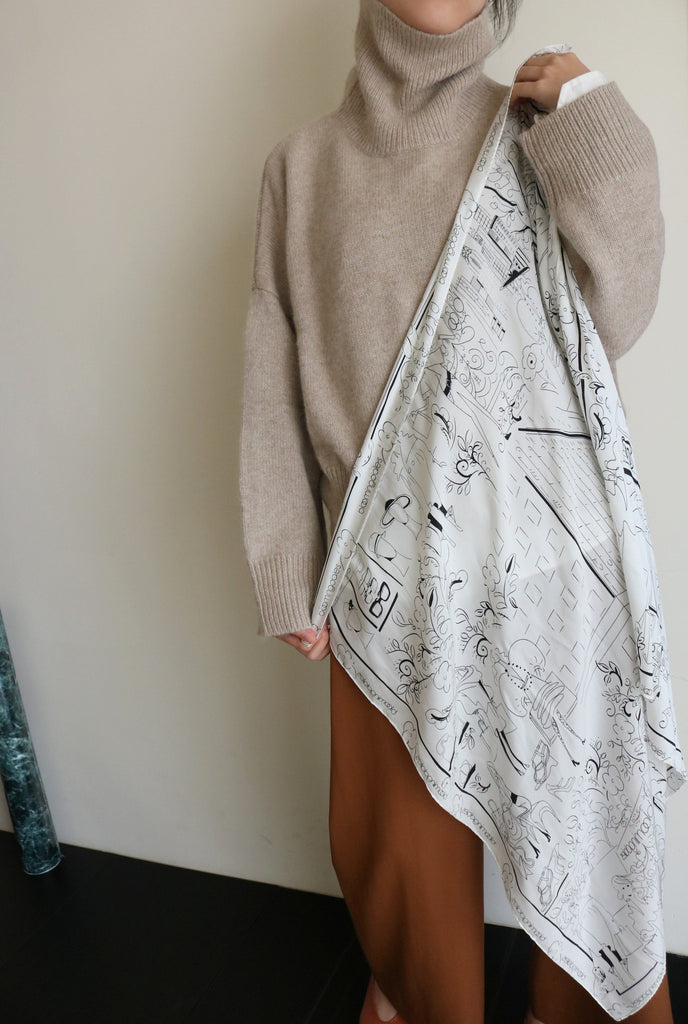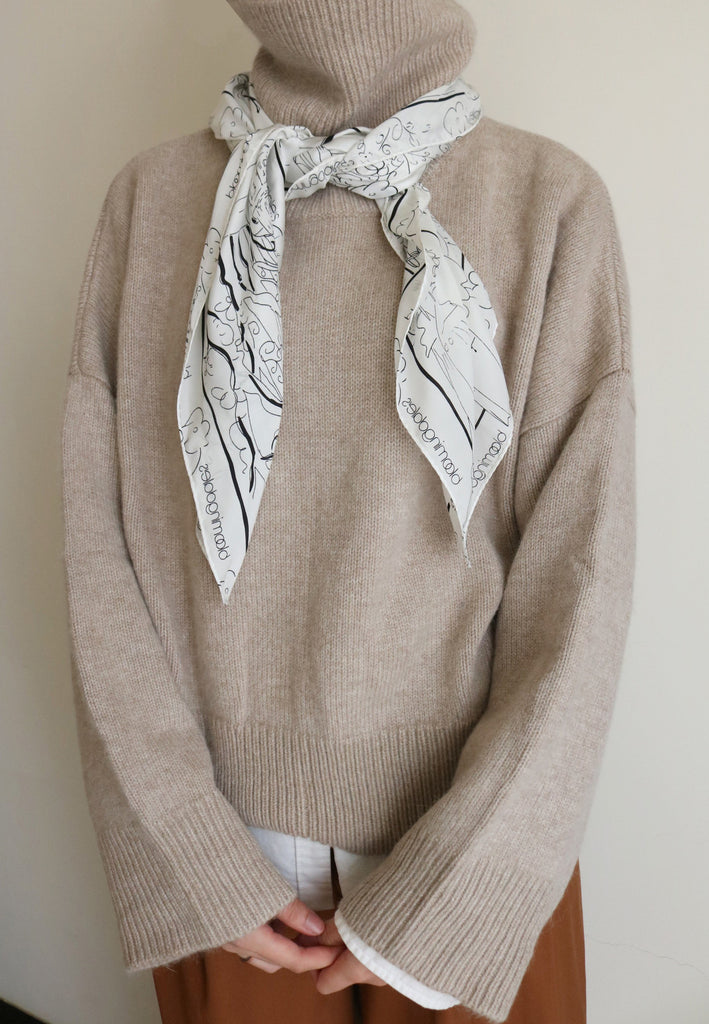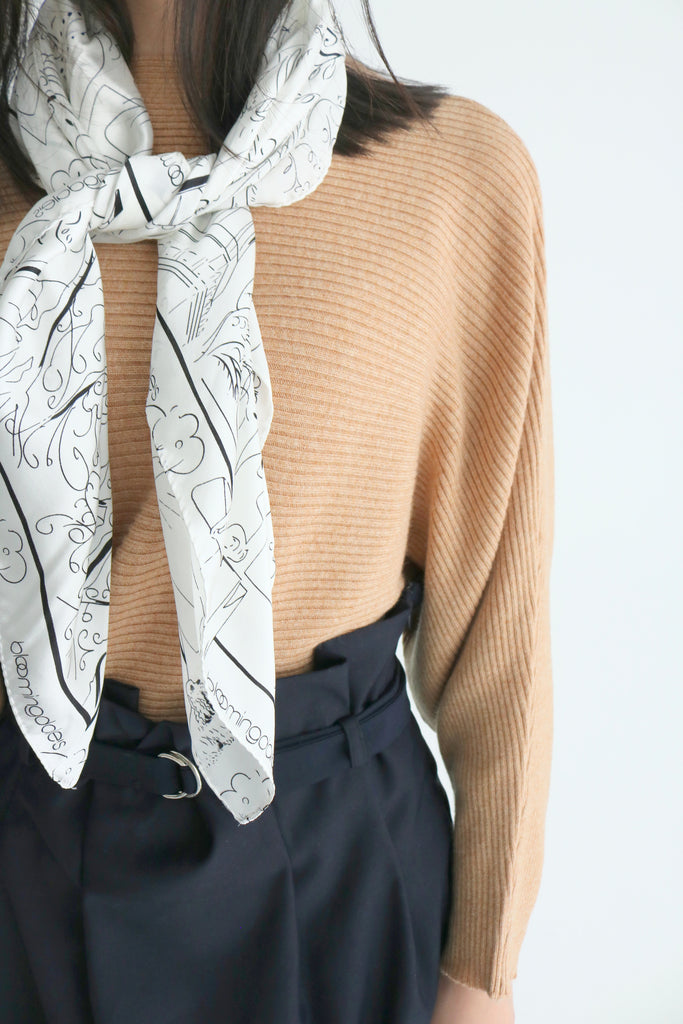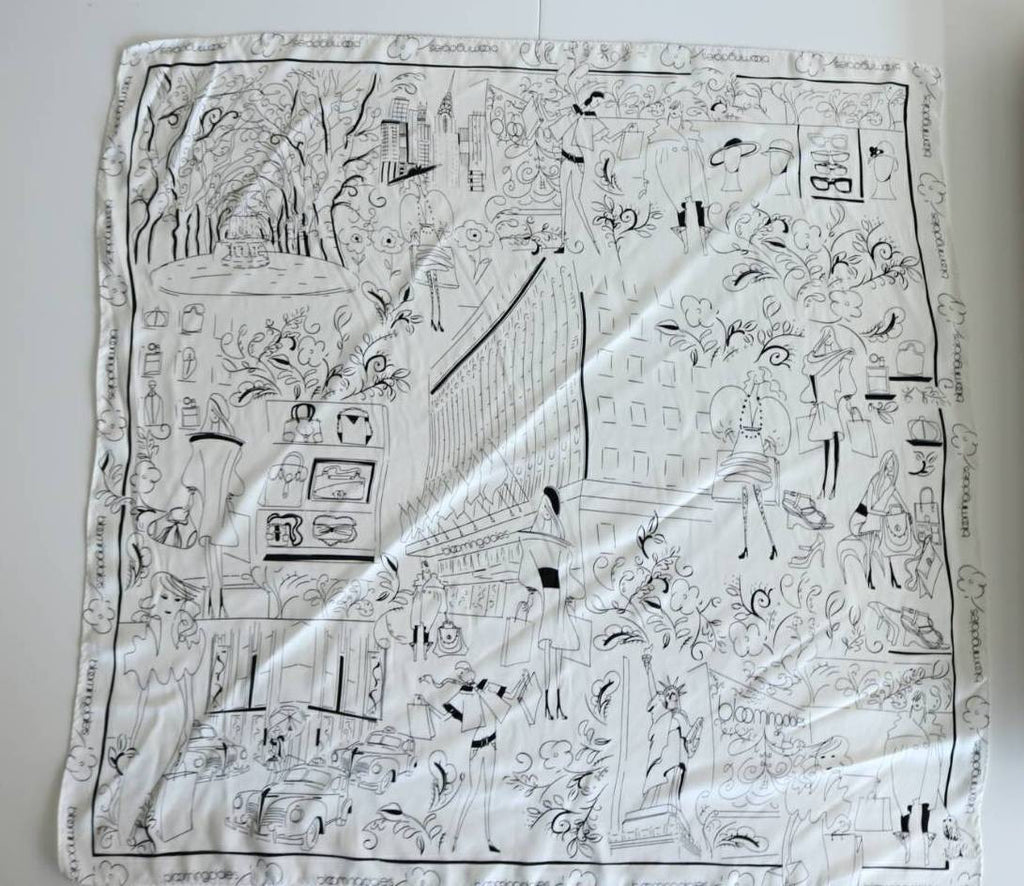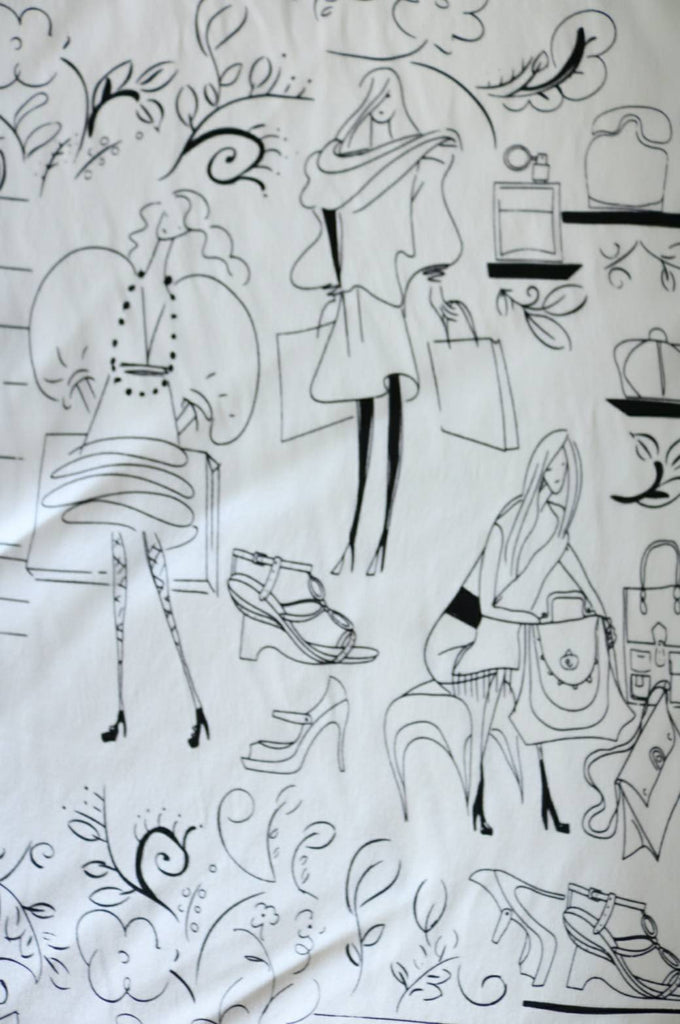 $40.00 USD
Sempé Scarf (bloomingdale's)-sold out
Details
Square silk scarf with Sempé-inspired illustration. Imported and ships in 5-10 days.
Color/Couleur: print

Material/Composition:100% silk

Size/Taille: 82*82cm

Care instructions/Entretien:Dry-cleaning is preferred. Alternatively, cold handwash using mild detergent and air-dry. Delicate fabric, avoid wearing this piece with sharp accessories.


Follow us on instagram (@metaformose) for all the latest news & behind-the-scene peek from our studio.
設計重點
*100%絲質柔軟舒適 
*都市風情Sempé法式插畫風印花
材質/成分:100% 絲
尺寸:82*82cm  
洗滌/保養說明
最好乾洗或用溫和洗劑冷水手洗/勿烘乾/勿浸泡/隔布反面熨燙