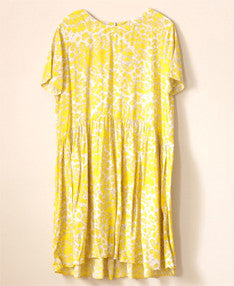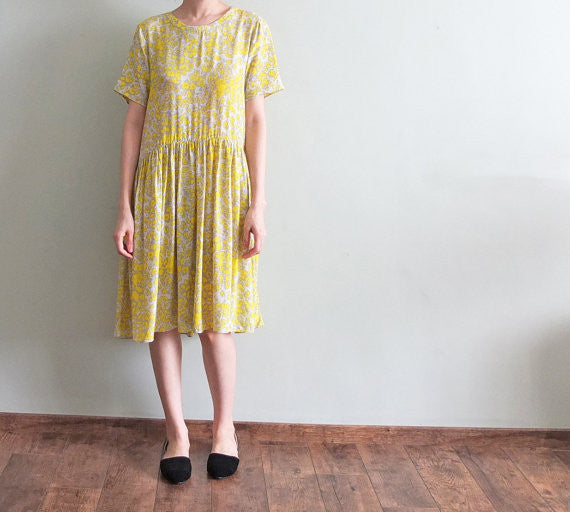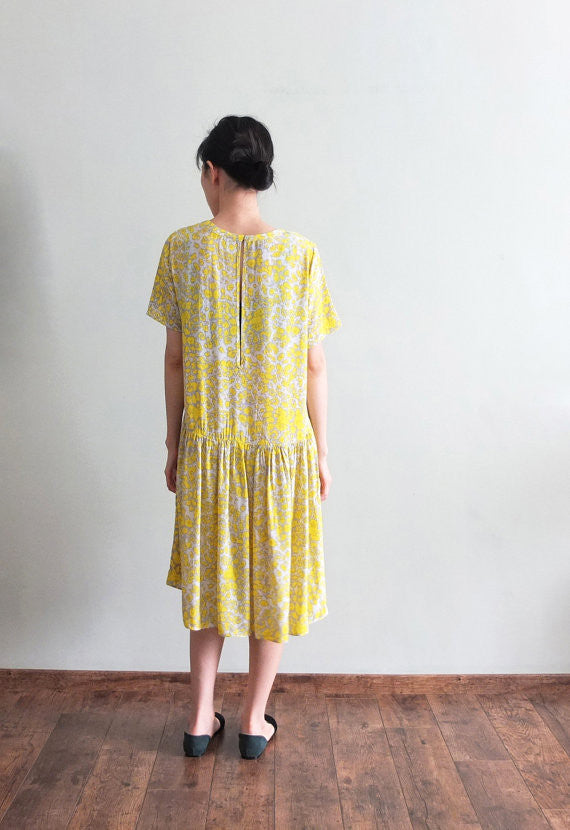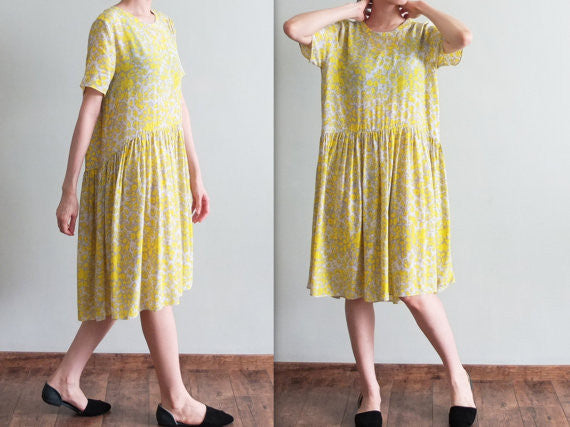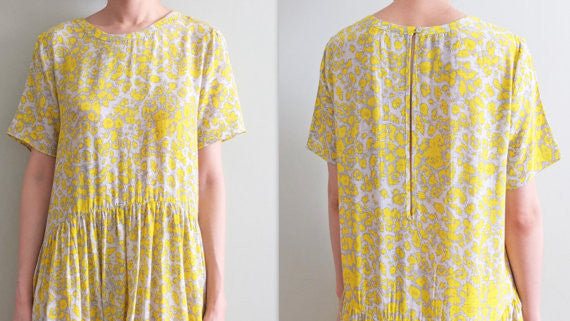 $0.00 USD
limited edition & ready-to-ship
Rodin dress {Sold out}
Details
A crew-neck leopard print dress in electric yellow,featuring gathered detailing all along the dropped waistline,long keyhole opening on the back,and rounded hem.Not lined but not transparent.Length hits below the knees.

Color/Couleur:Electric yellow with greyish edges
Material/Composition:100% Cotton
Size/Taille:One size only, true-to-size fit with flowy silhouette.

Measurement (*=Point-to-point measurement)

Shoulder/Épaule:36cm (*)
Bust/Tour de poitrine:49cm(*)
Waist/ Tour de taille:fits 25"-27"
Hip/Bassin:fits 34-38"
Sleeve/Manche:21cm
Length/Longueur:93cm-96cm


Model size/ Taille de mannequin:163cm/47kg

Care instructions/Entretien:
Handwash only. Do not soak. Do not tumble-dry.