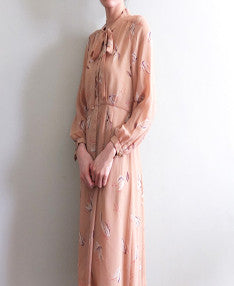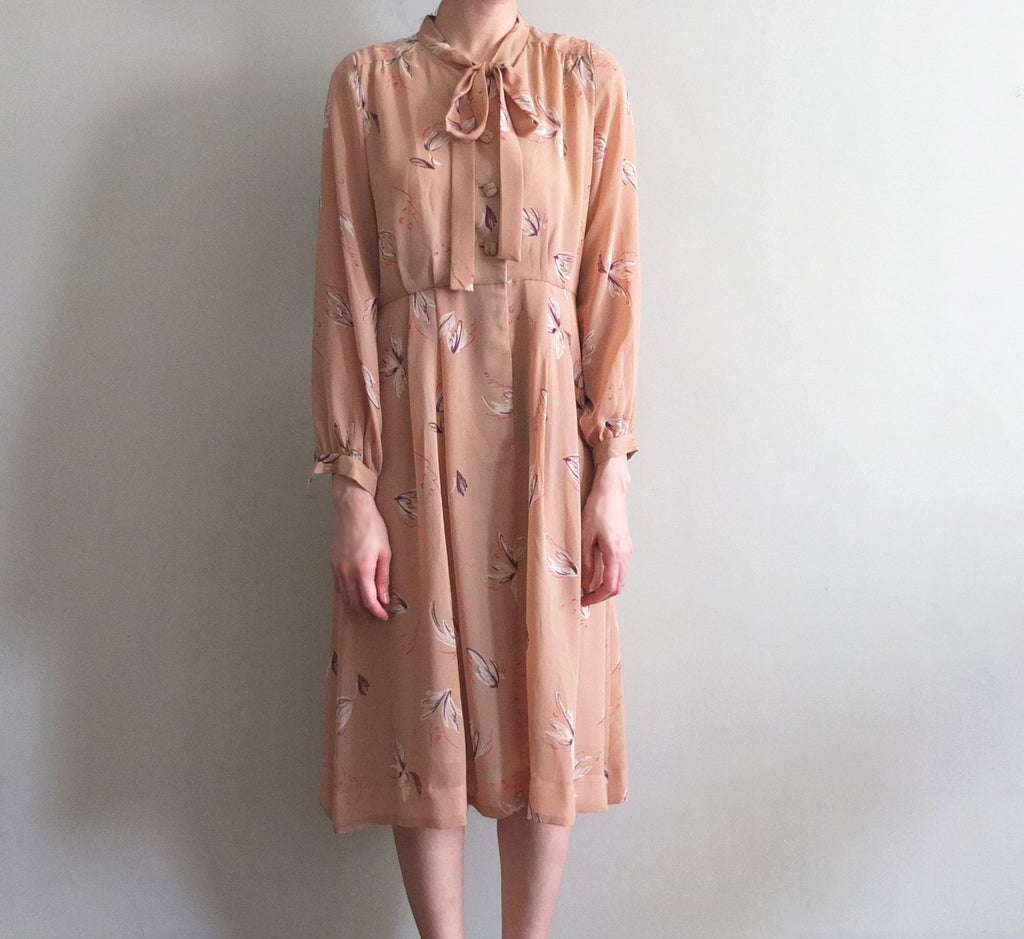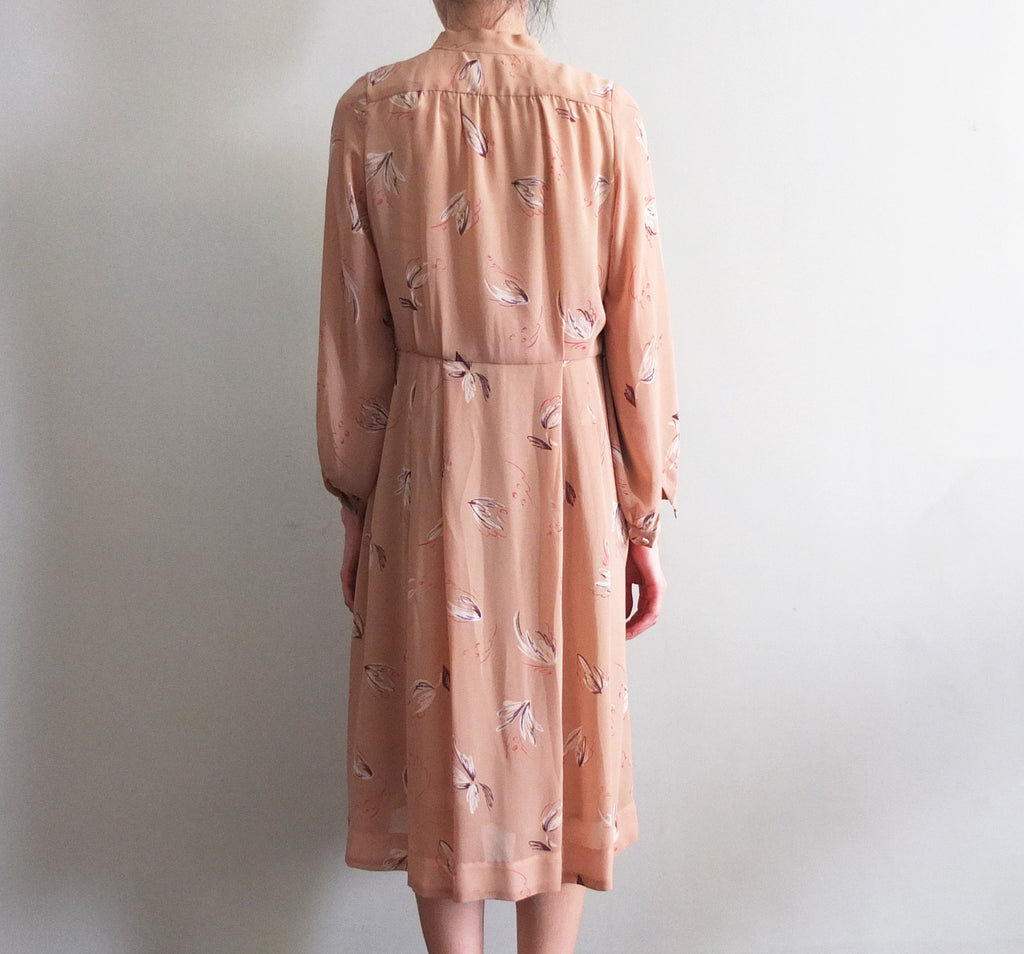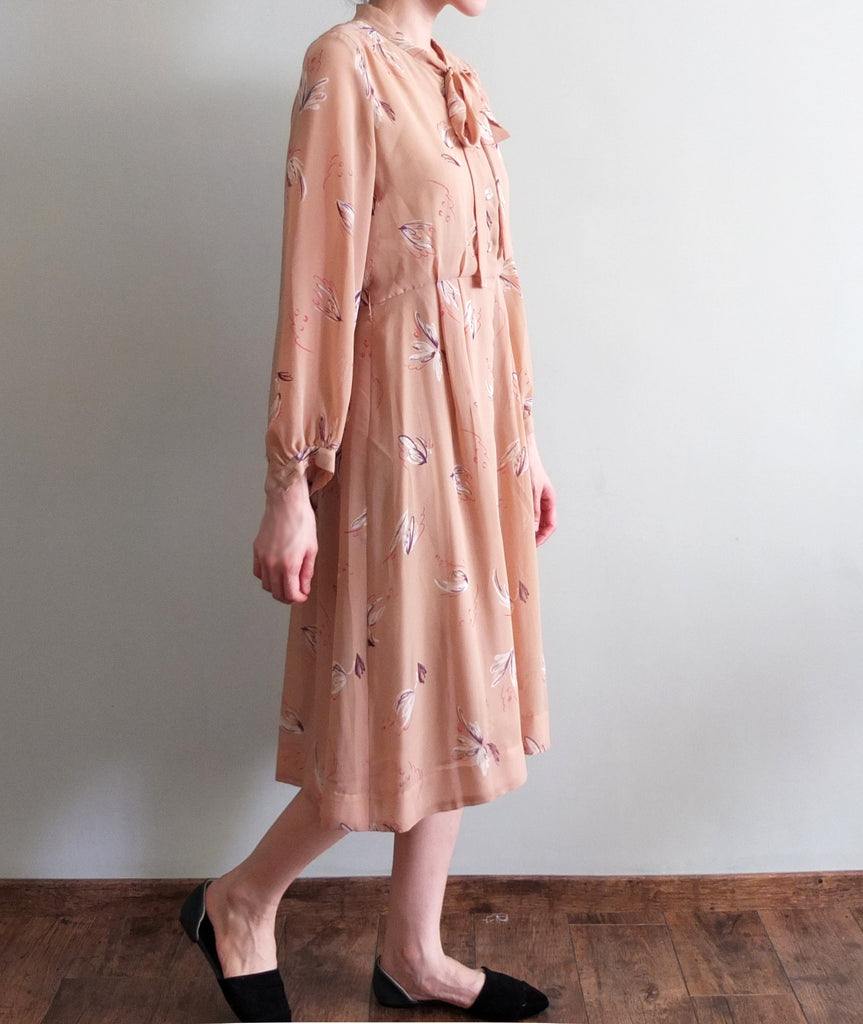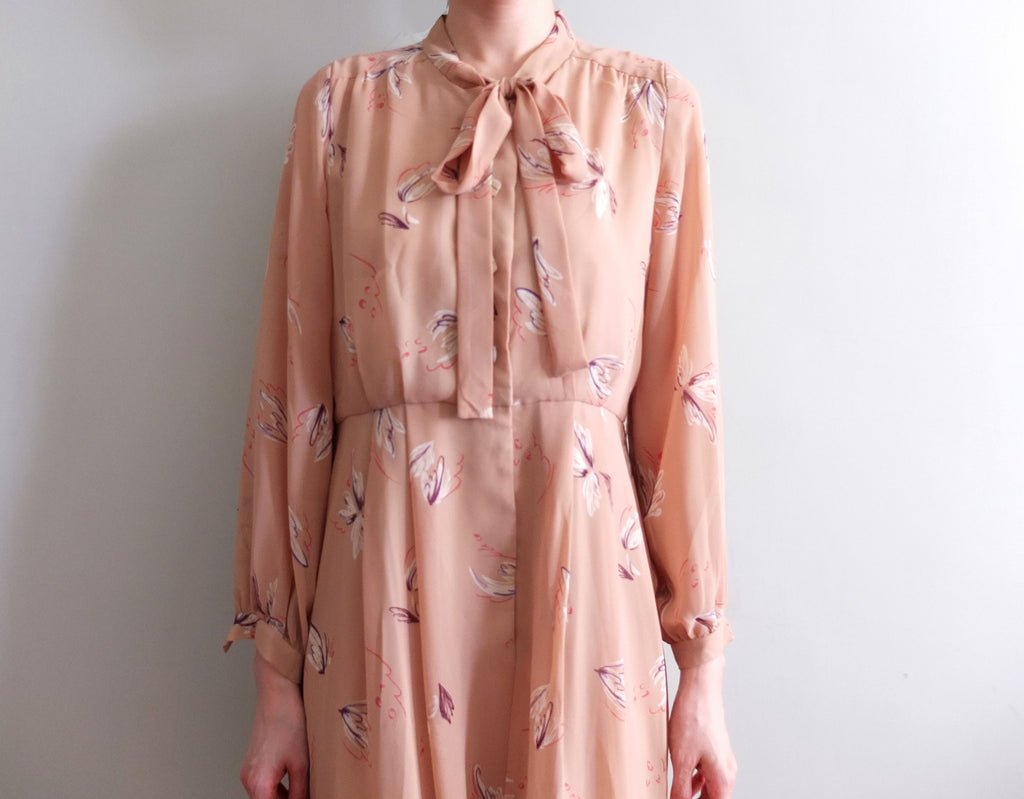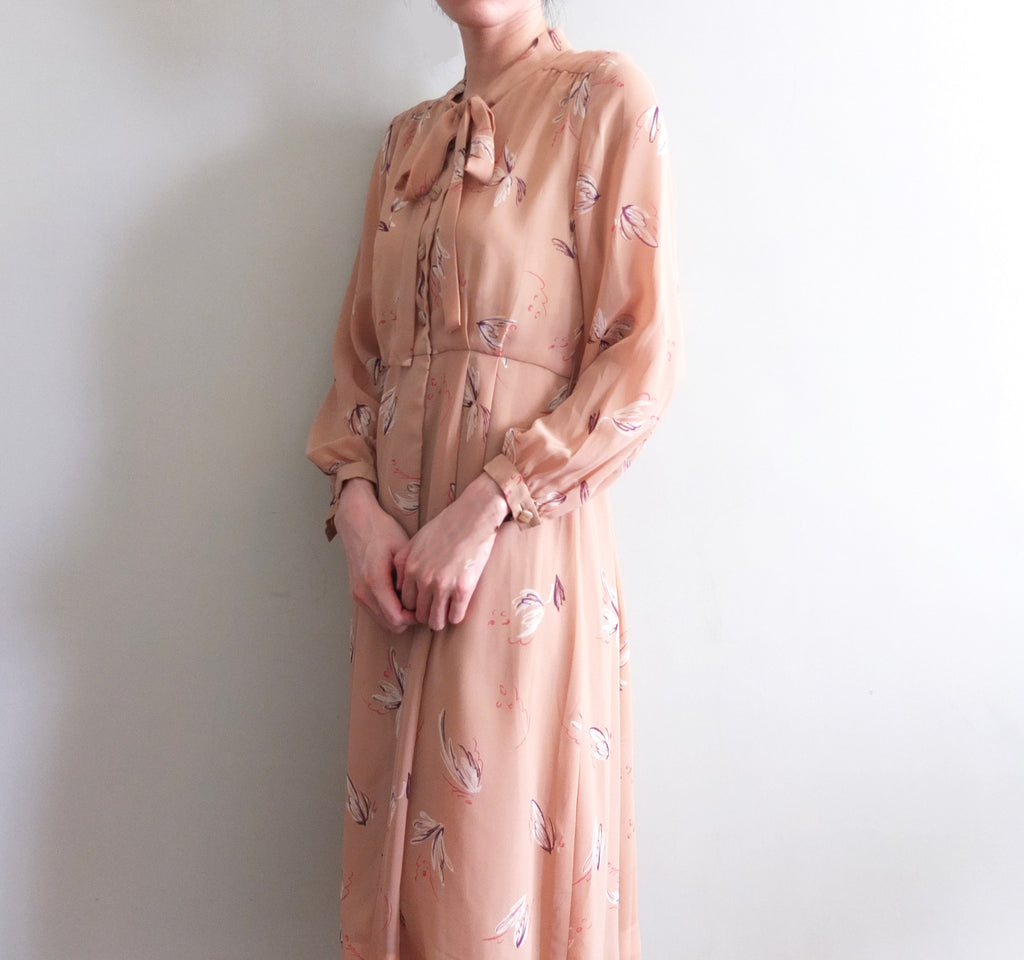 $0.00 USD
PLUME DRESS {Sold out}
Details
An elegant dress with self-tie ribbon around the neckline featuring abstract feather print. Button-down style.Straight fit with flare bottom.The dress is lined and made in Japan. In excellent condition with no visible blemishes.

Color/Couleur:Beige
Material/Composition:100% Polyester
Size/Taille:One size only, true-to-size fit


Measurement (*=Point-to-point measurement)


Pit-to-pit/Largeur aux aisselles(*): 38cm
Waist/ Tour de taille:37cm
Hip/Bassin:45cm
Sleeve/Longueur des manches(*):61cm
Length/Longueur:100cm


Model size/ Taille de mannequin:163cm/46kg (or 5'4/ 101 lb)

Care instructions/Entretien:
Handwash only. Do not soak. Do not bleach.