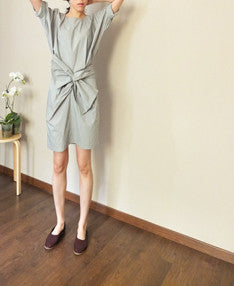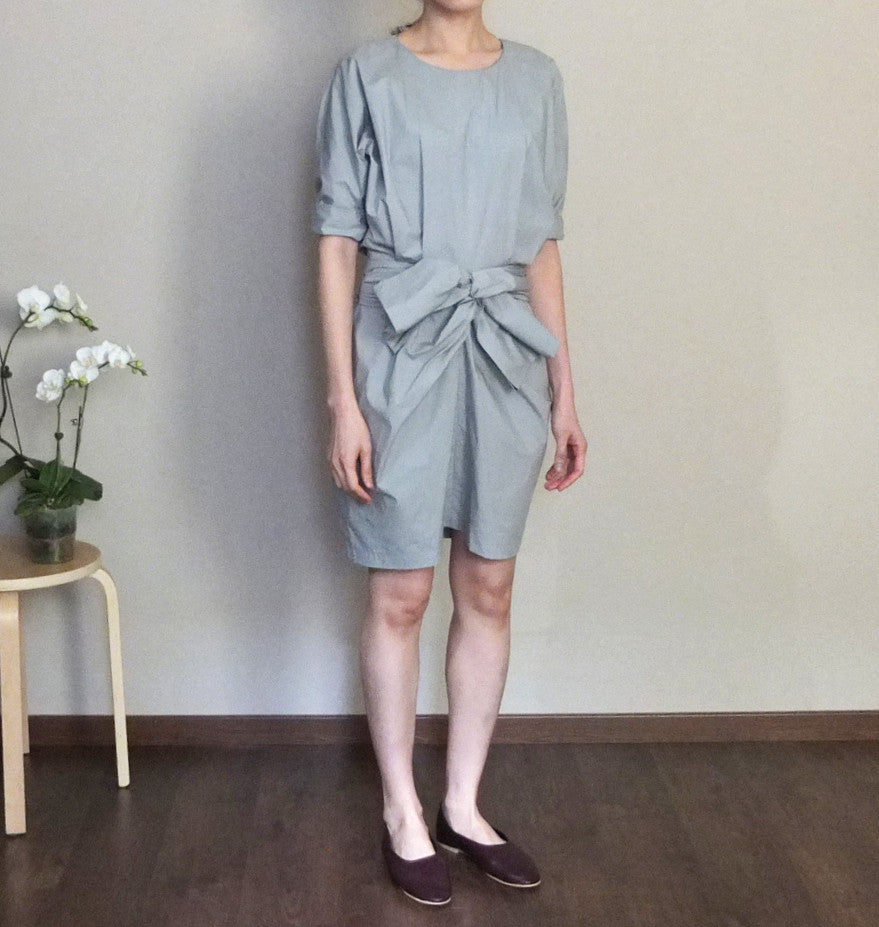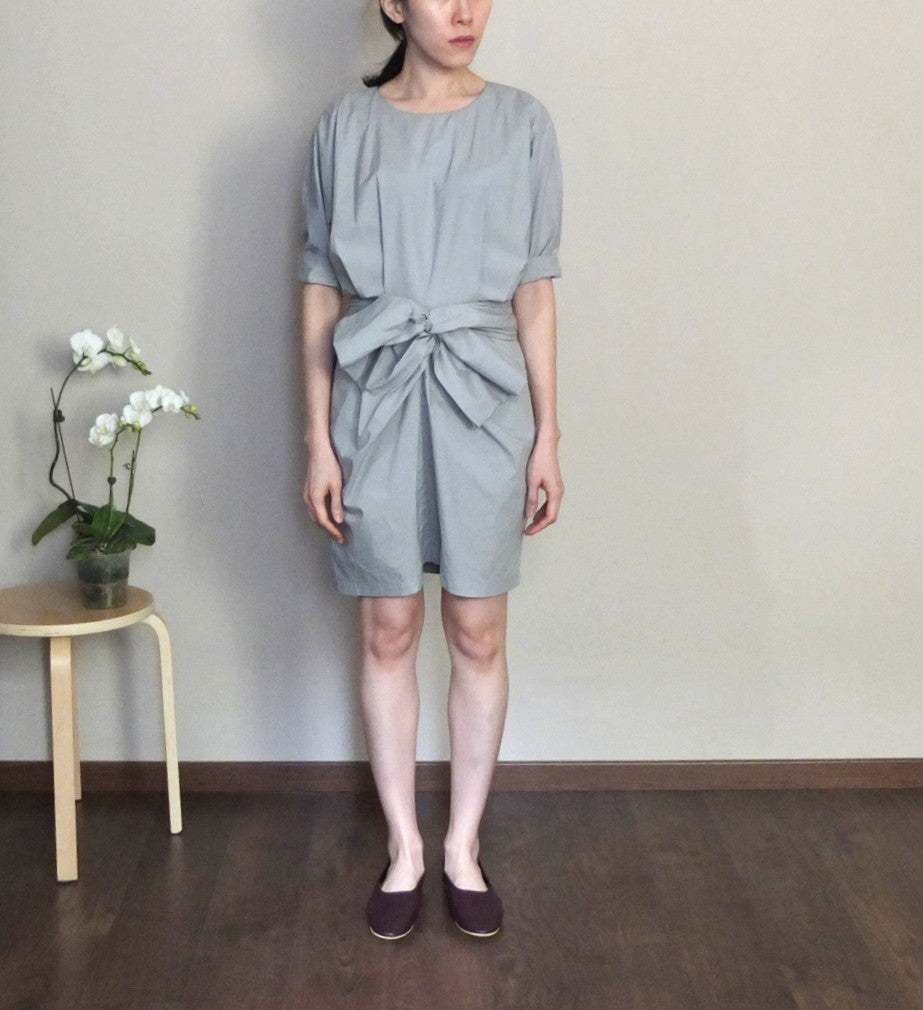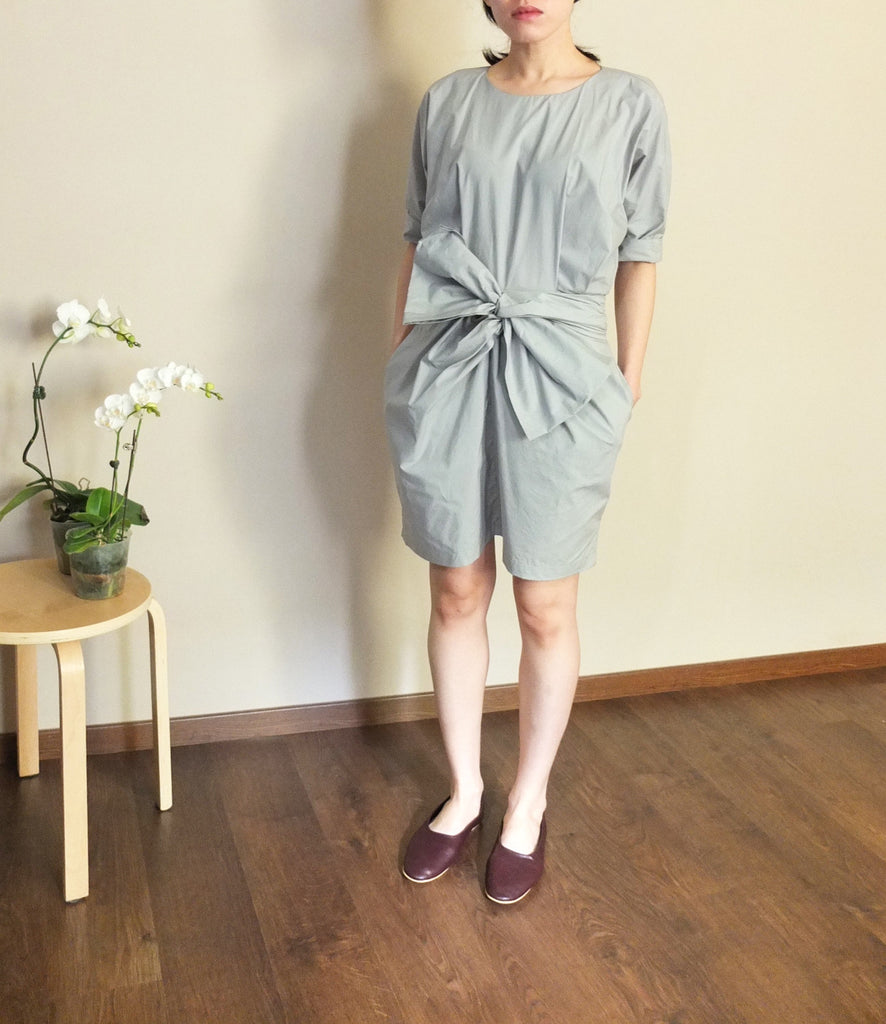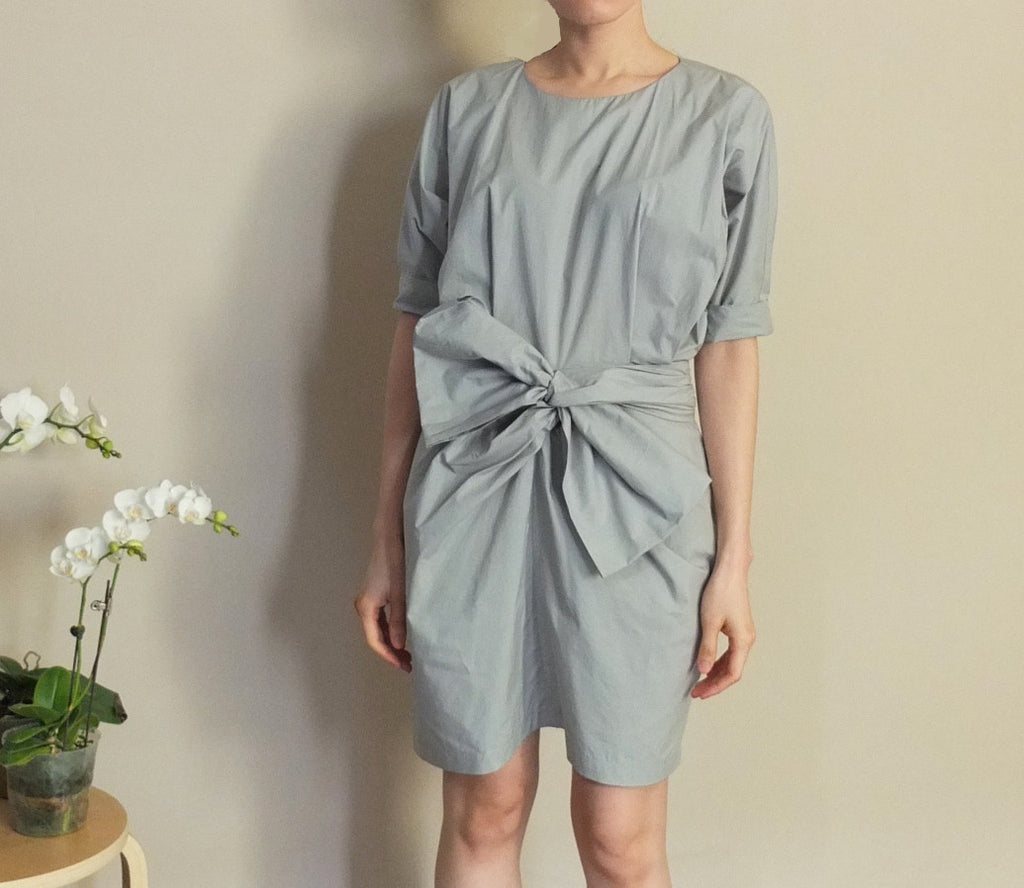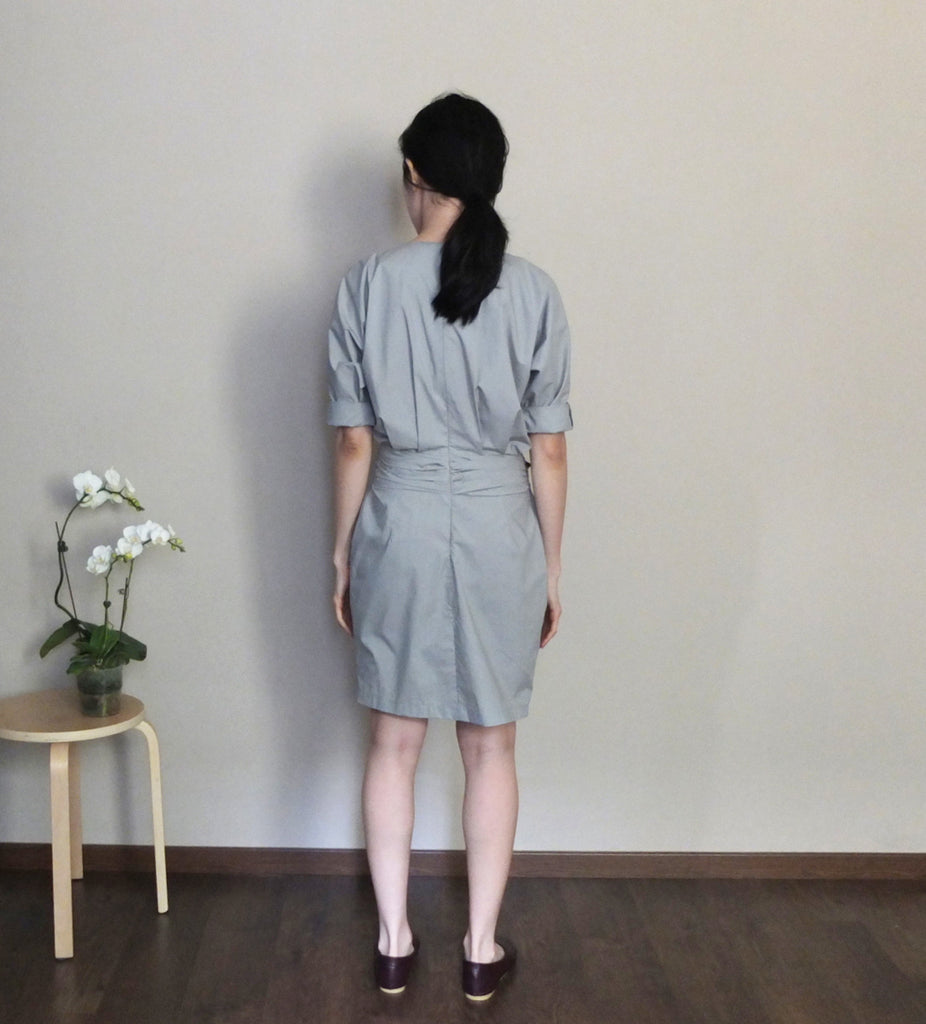 Details

This origami-shaped kimono-inspired dress features

*cocoon-like boxy silhouette with fitted-waist
*3/4 sleeve (model is seen wearing the dress with the sleeves rolled up)
*side seam pockets
*center back concealed zip
*knot detailing at waist with a detachable sash that can be put through the knot to form a bow
(The second-to-last picture shows the dress w/o the bow)
*Watch our tutorial to see how to style the bow

*Please note that the lead-time on this dress is 18 days,which excludes int'l shipping time frame.


Color/Couleur:muted mint(Other colours are available but the color options depend on fabric stock availability,please convo for details.)
Material/Composition: Bamboo silk+ cotton (No lining)
Size/Taille:Customized based on customer's measurement. (Customer will need to provide shoulder width, bust/waist/hip measurement and height details during checkout.)

Default length /Longueur par défaut: 90cm( custom length is available upon request, otherwise we will adjust the length based on customer's height)

Model size/ Taille de mannequin:163cm/46kg (or 5'4/ 101 lb)

Care instructions/Entretien:
Cold handwash. Do not tumble-dry. Do not soak.