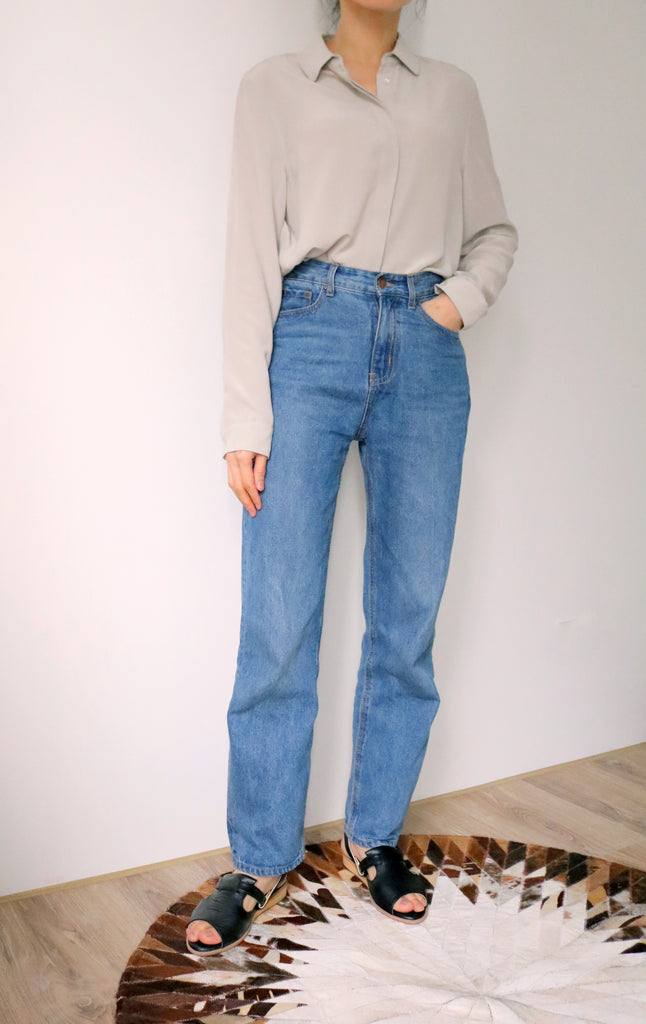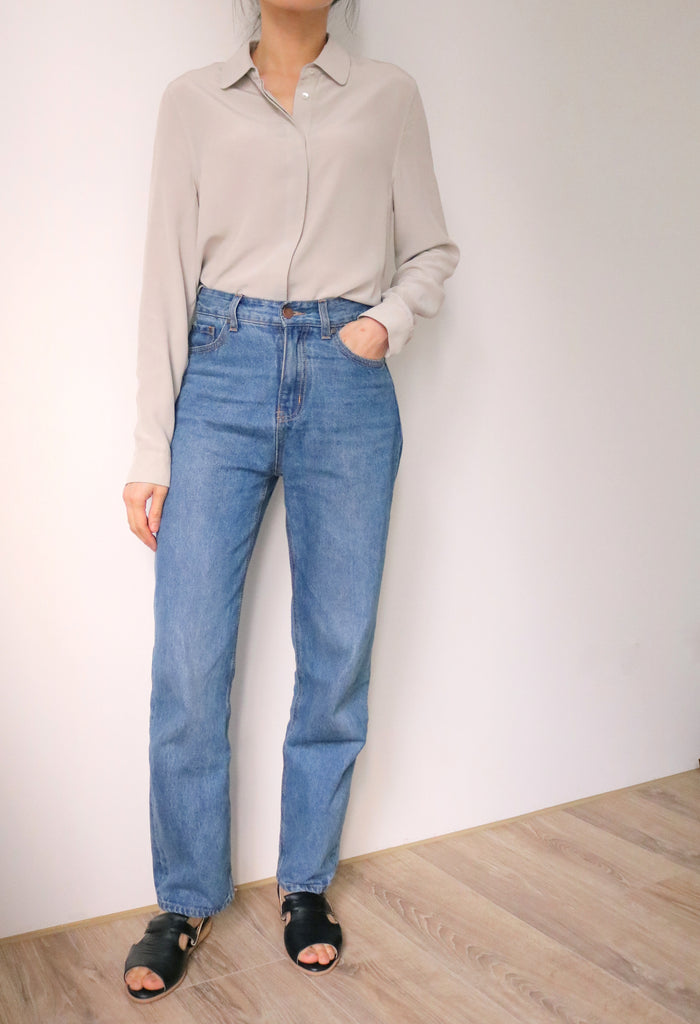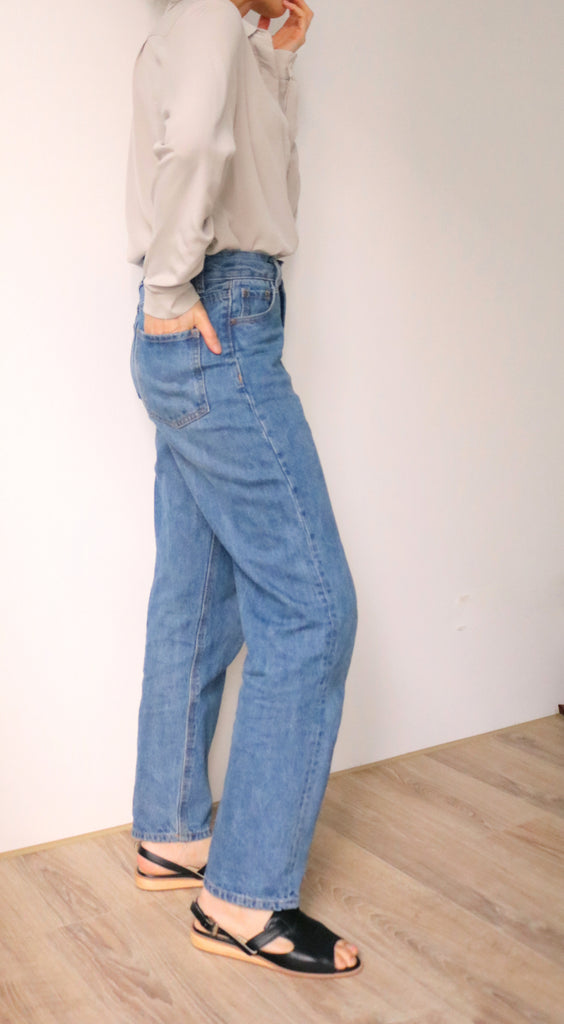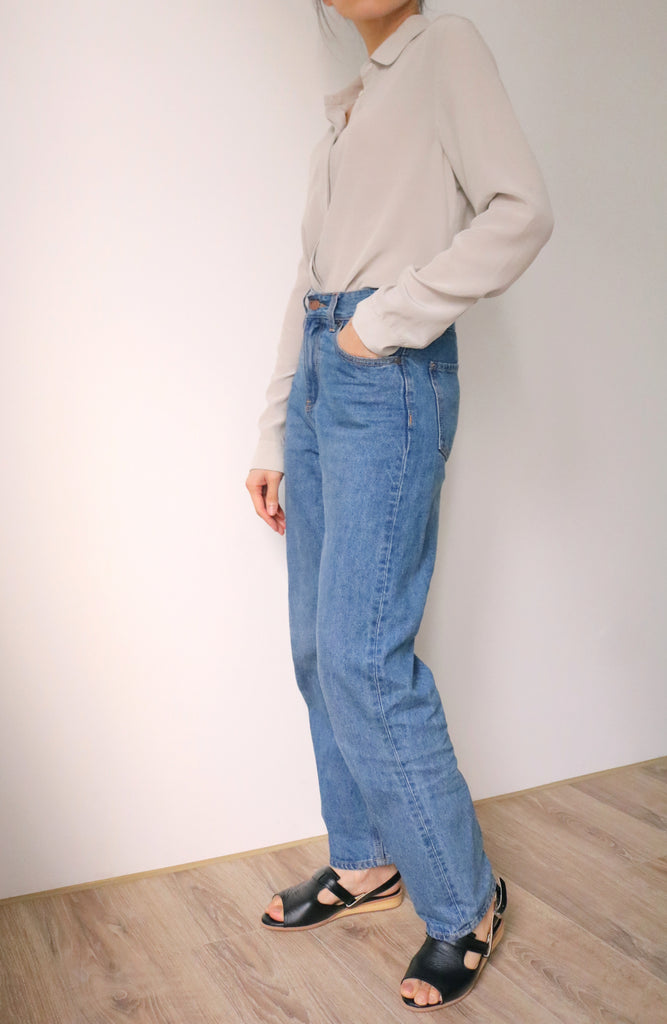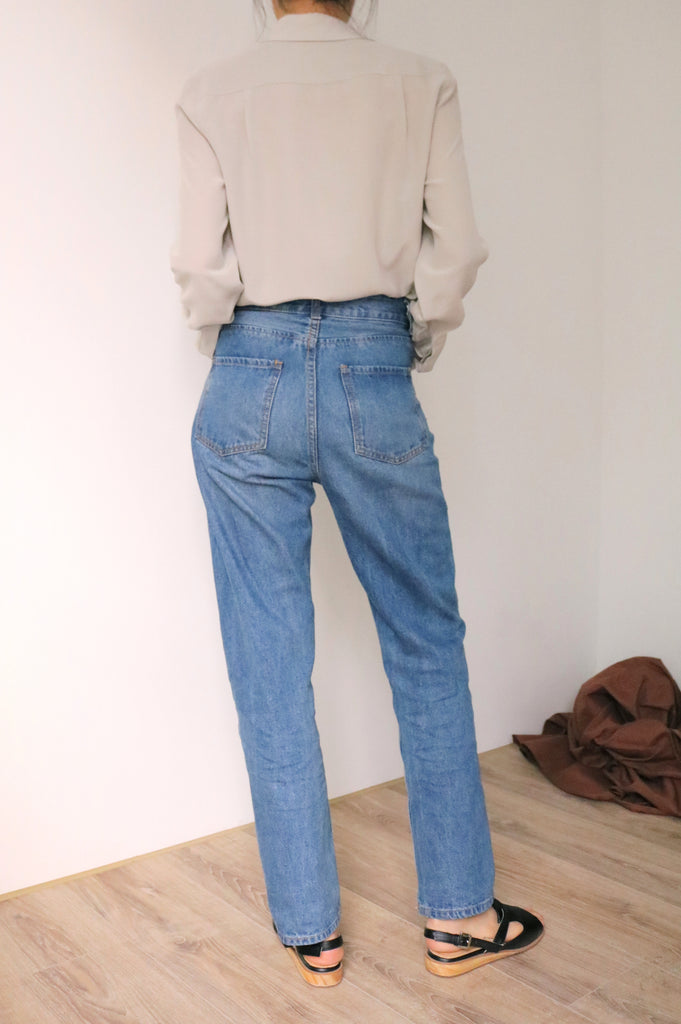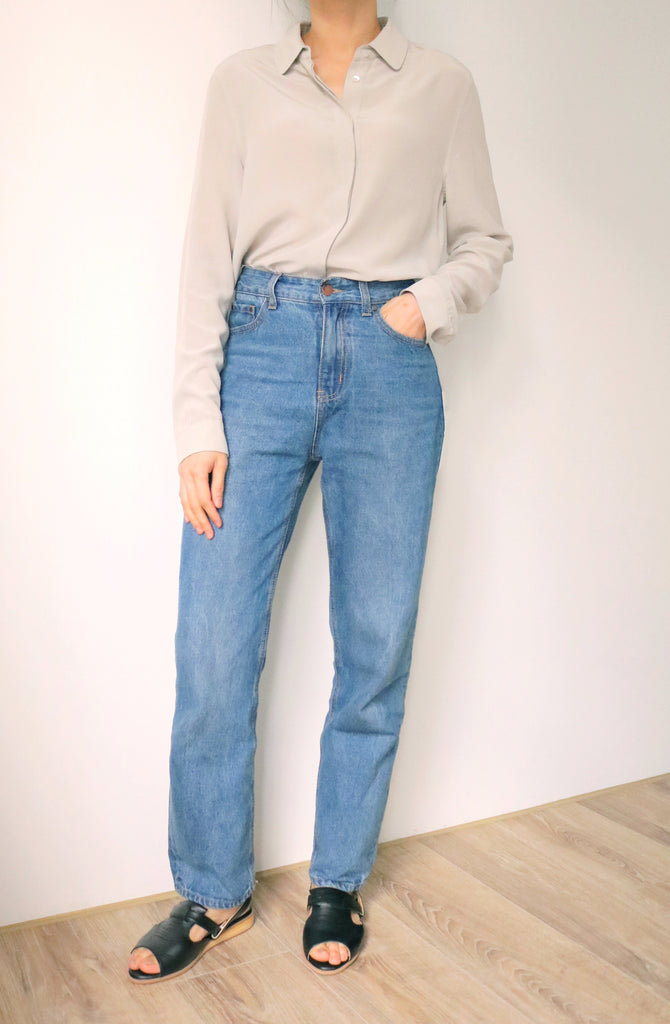 *This product requires a longer lead-time as we have to order the fabric from overseas suppliers. Lead-time is approx. 1 month.*
Details:

Washed blue denim jeans with a lived-in look to it, featuring front zips and pockets.Straight fit with tapered legs. Ankle-length.  
Worn with:Hessian Shirt 
Size:
S: 25"-26" waist, 34"-35" hips. Length: 97 cm
M: 26"-27" waist, 36"-37"hips.Length: 98cm
L:  27"-28" waist, 37"-38" hips.Length: 99 cm

Colour: blue
Material:100% cotton

Model is 163 cm/ 47kg (5"4, 101 lbs) with a 33" bust 25" waist and 35" hips.Wears Small. True-to-size fit. 

Care instructions/Entretien:Cold handwash and air-dry. Do not soak. Wash separately to avoid dye transfer.

Follow us on instagram (@metaformose) for all the latest news & behind-the-scene sneak peek.
設計重點:
*水洗仿舊設計
*中高腰直筒版型
*長度及踝 
*本商品布料採海外進口,需1個月的時間製作及出貨。
搭配單品: Hessian Shirt 
顏色:藍色
材質:100%棉
尺寸:
S: 25"-26"腰圍, 34"-35"臀圍. 全長: 97 cm
M: 26"-27"腰圍, 36"-37"臀圍. 全長: 98cm
L:  27"-28"腰圍, 37"-38"臀圍. 全長: 99 cm
Model拍攝時身高體重:163cm / 47kg 三圍 33"/25"/35"
洗滌/保養說明 與其他衣物分開以冷水手洗+風乾 否則乾洗 不能浸泡 不能烘乾

追蹤我們的Instagram(@metaformose)搶先獲得最新的資訊及幕後花絮