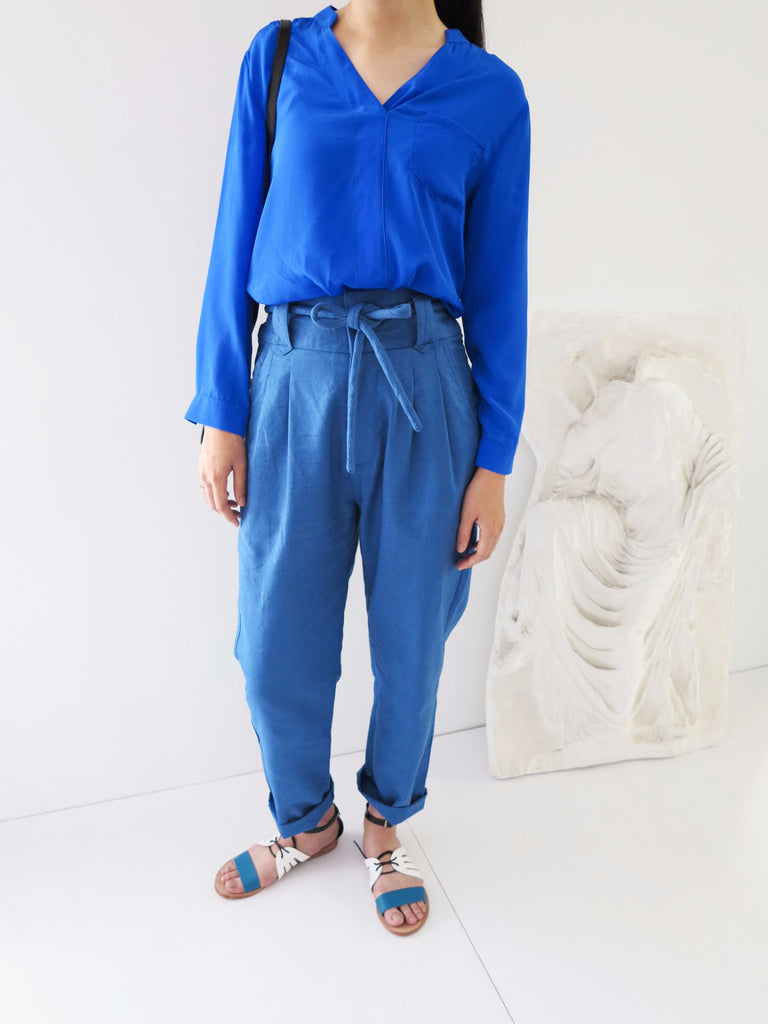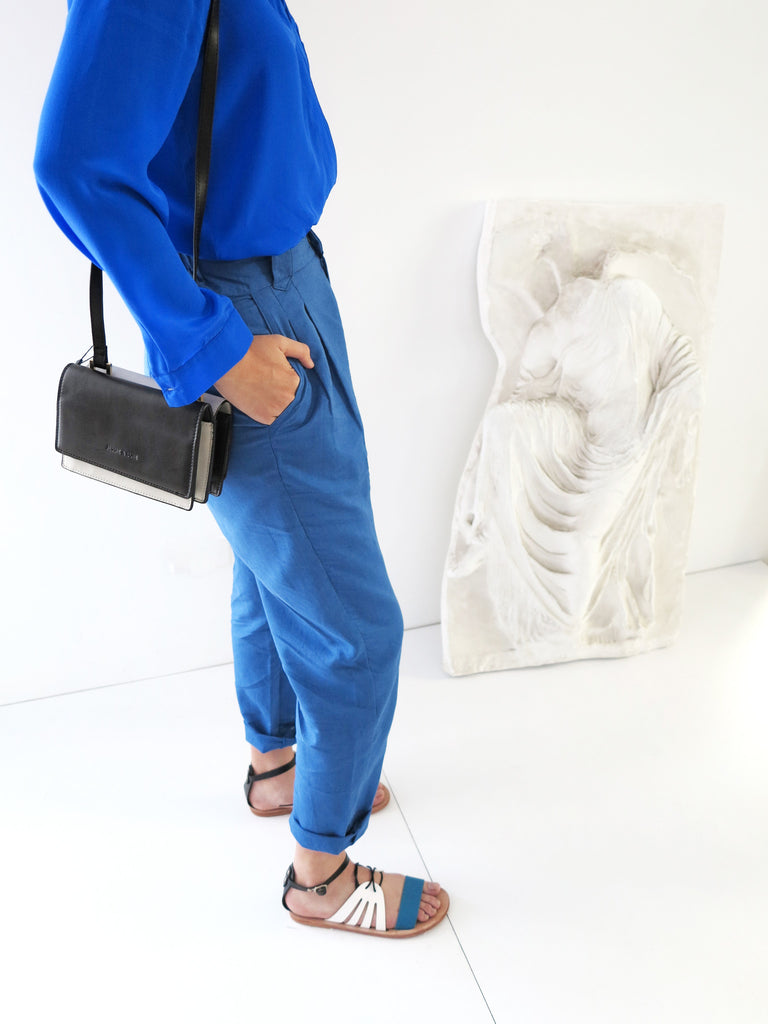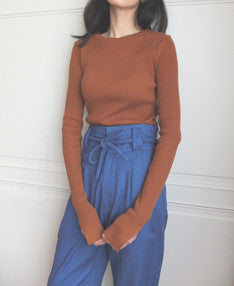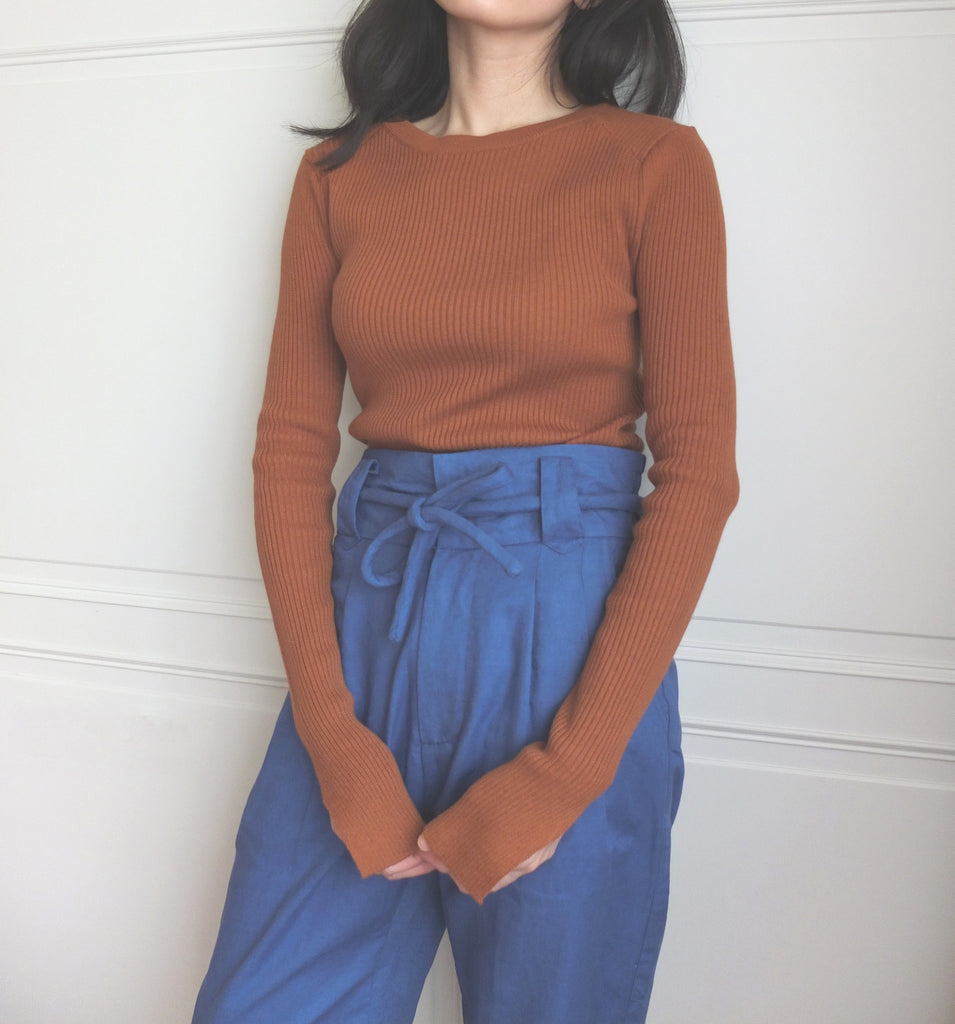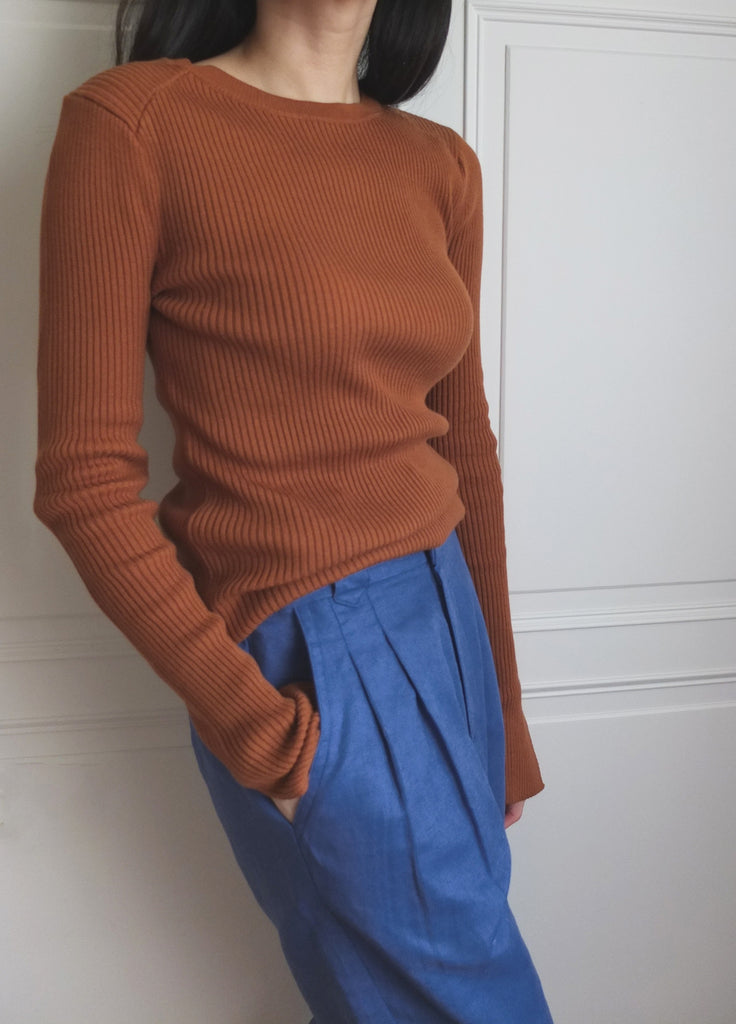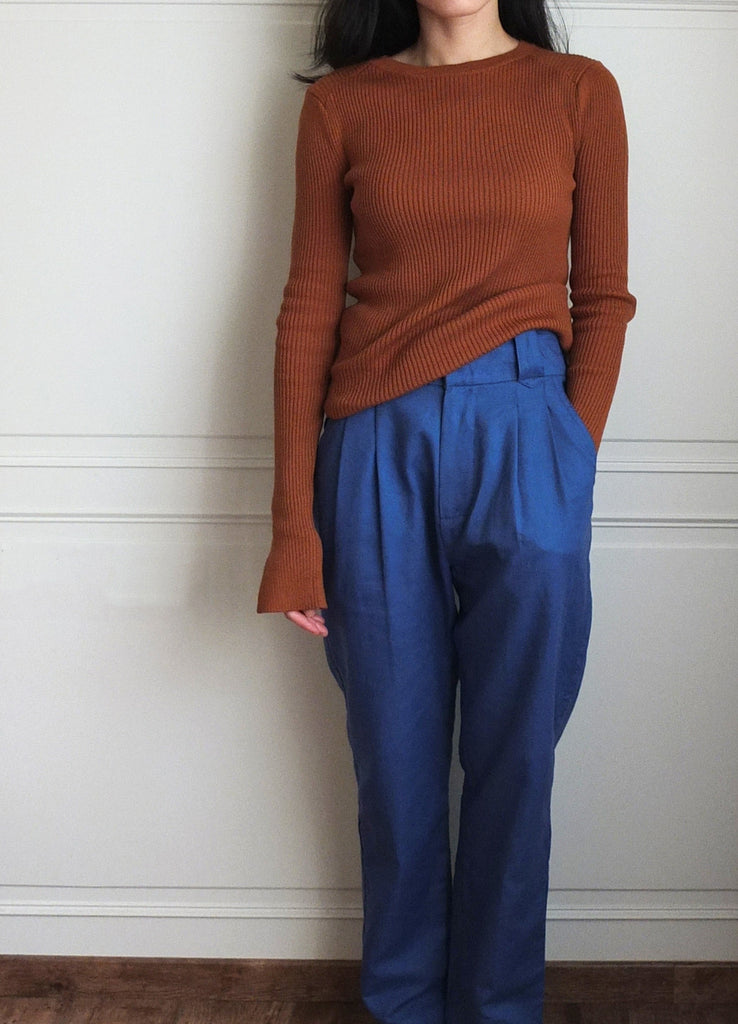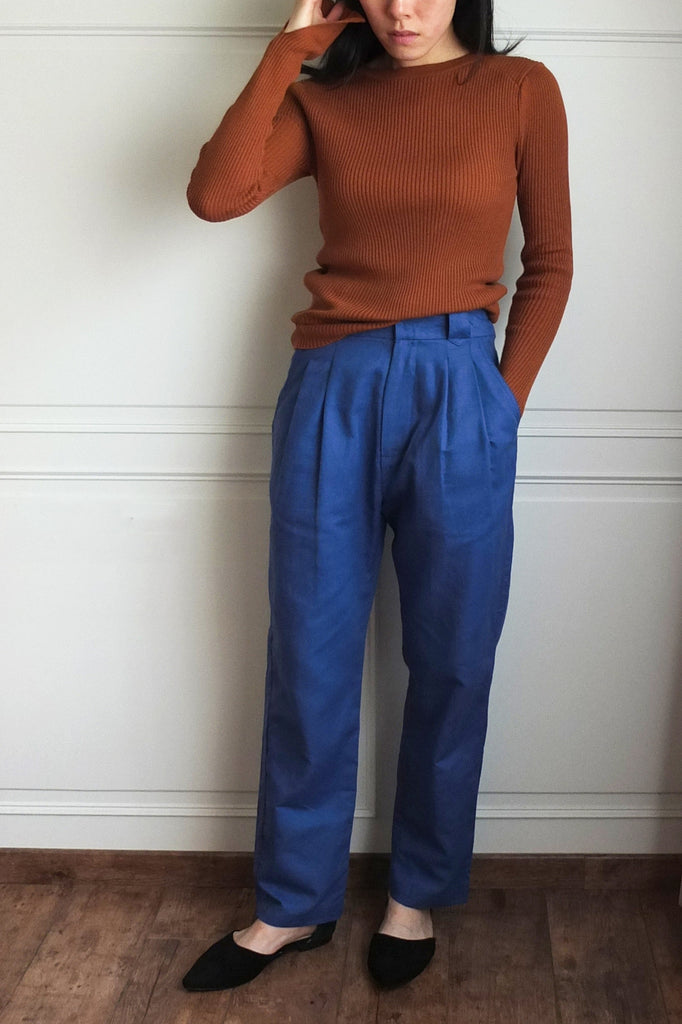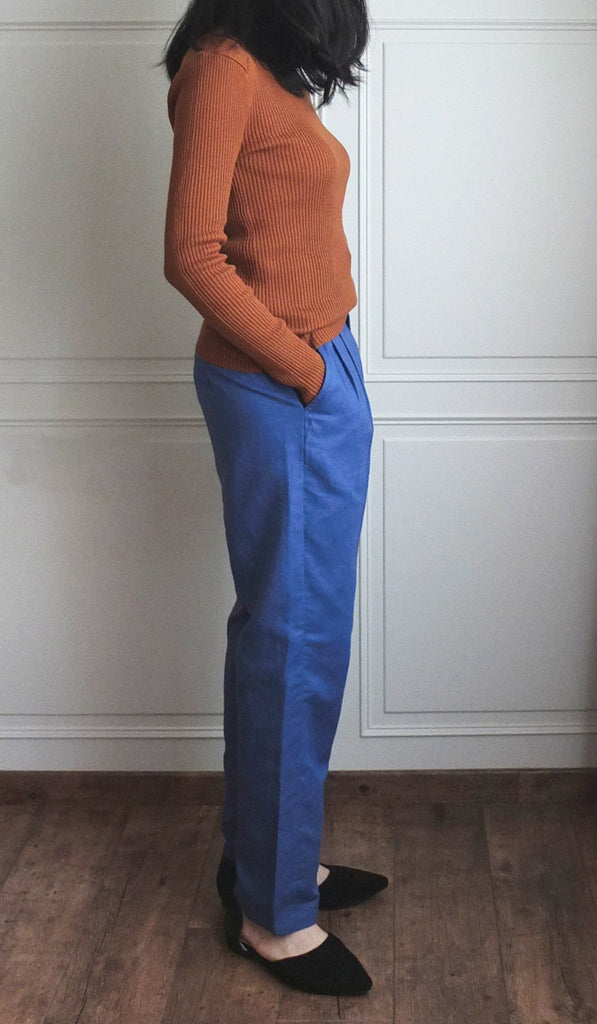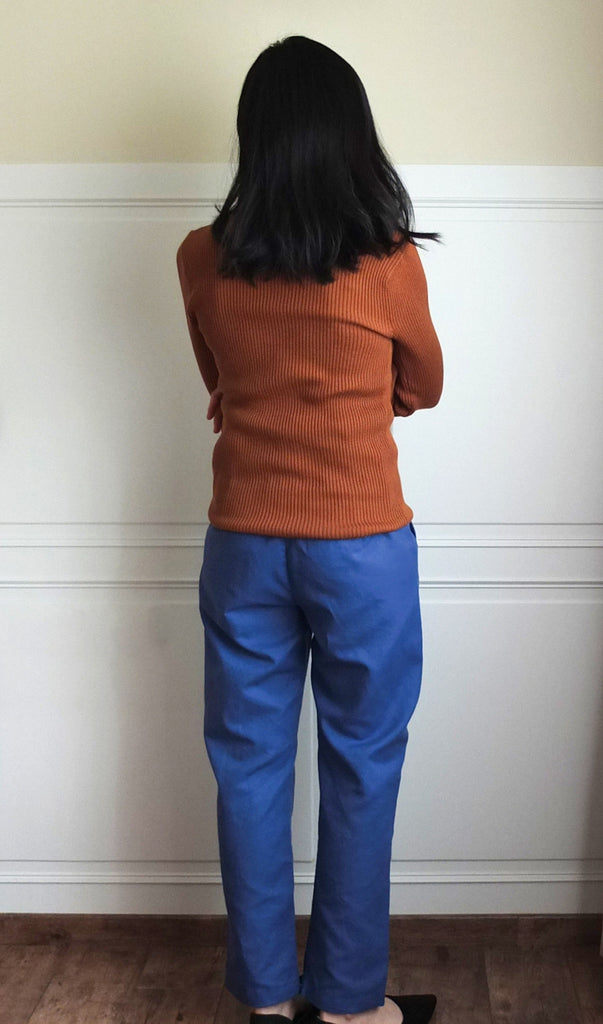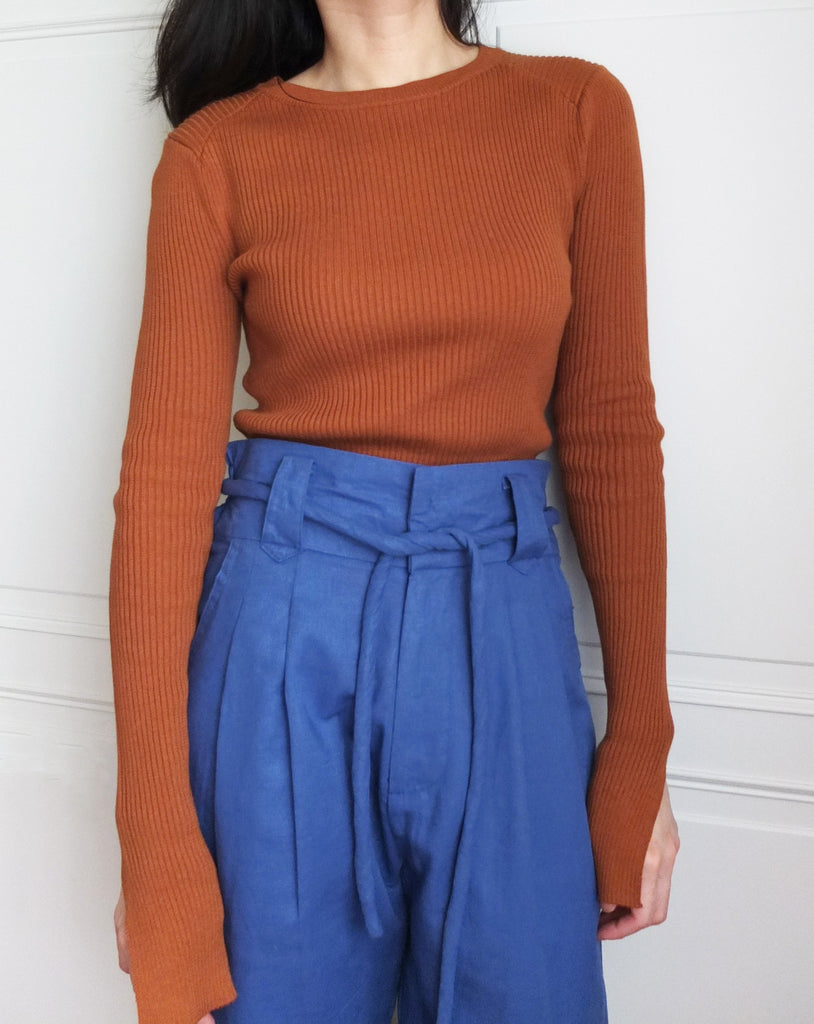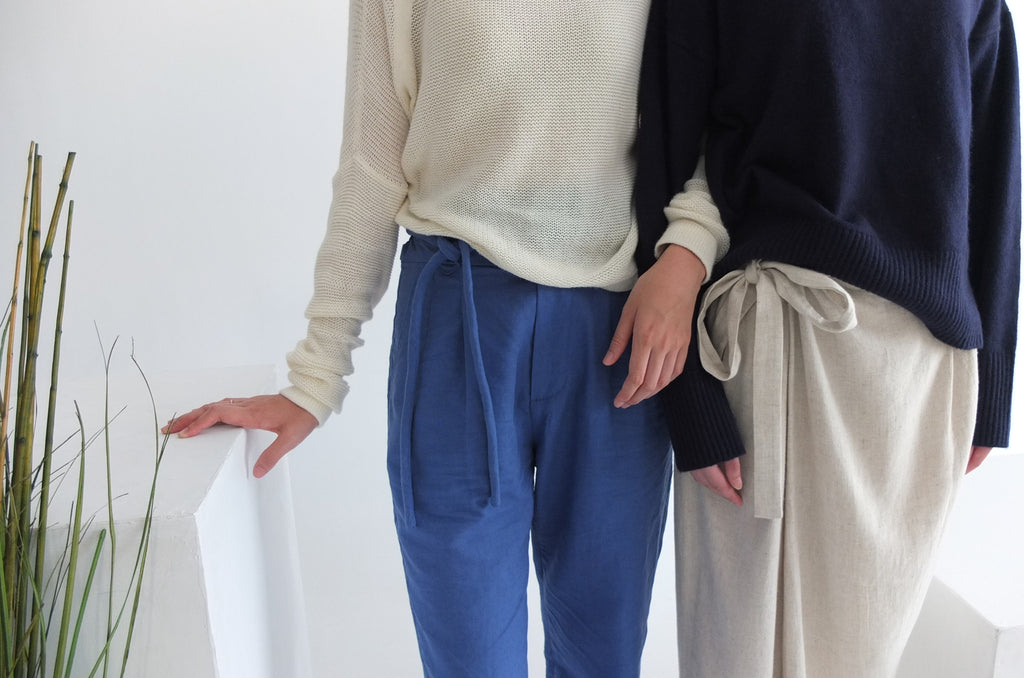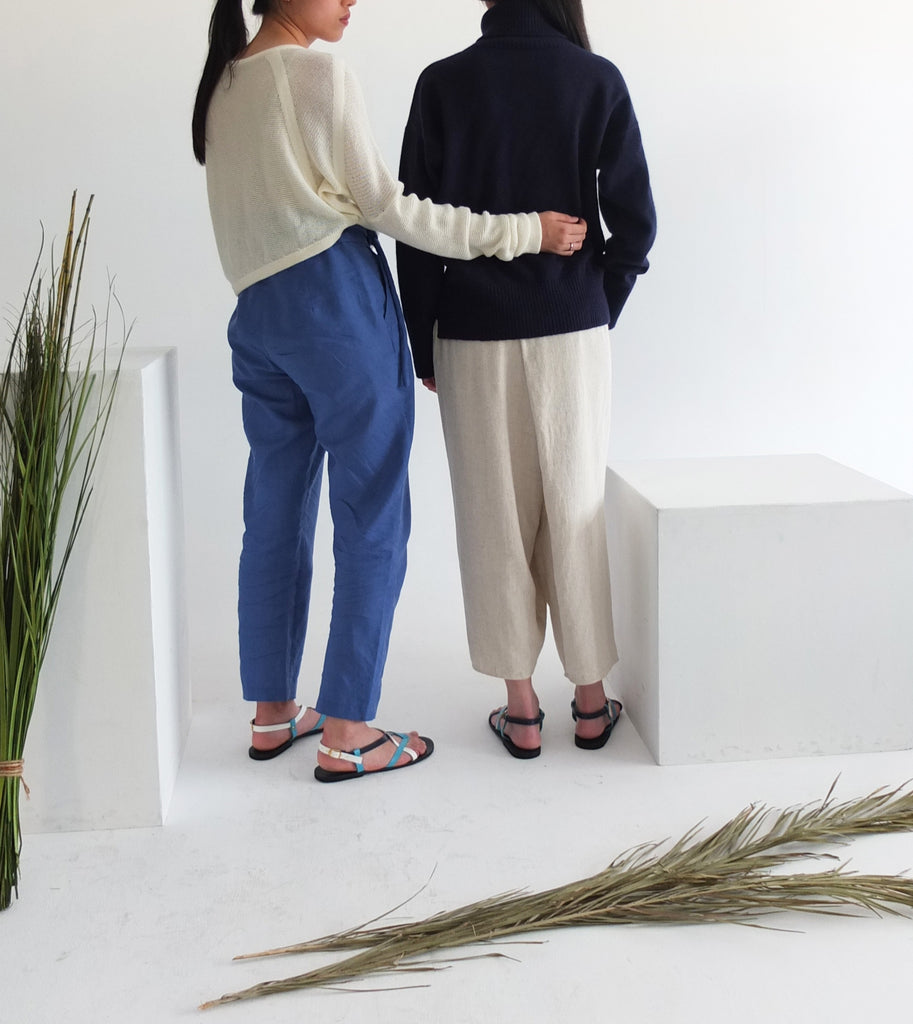 Details

This tailored boxy dress pants is made with a beautiful linen/cotton blend that is surprisingly easy to care for and does not wrinkle easily. High-waisted with diagonal pockets ; Waistband is chunky and semi-elasticated with belt loops for better durability and comfort. The tapered leg and slick pleated front ensure a classic tailored silhouette while the minimalist detailing keeps the overall look fresh. Zip fly with hook & bar fastening. Relaxed-fit.

*Lead time is 2.5 weeks, excluding int'l shipping timeframe.
Worn with: Ballon Blouse, Riad Scarf

Color/Couleur:Denim blue (lighter) and Sailor Blue(darker)
Material/Composition:60% linen+40% cotton
Fit: Relaxed-fit with boxy silhouette

Size/Taille:Customized based on customer's measurement. (Customer will need to provide shoulder width, bust/waist/hip measurement and height details during checkout.)

Default length /Longueur par défaut:100cm
Model size/ Taille de mannequin:165cm/45kg (or 5'5/ 100 lb)



Care instructions/Entretien:Cold handwash and air-dry. Do not soak.
設計重點
*材質不易皺
*高腰設計
*腰粗綁帶設計
*摺紋設計

*我們需要2.5-3週時間製作 MF昰兩人小團隊 恕不接急單
搭配單品:Ballon Blouse, Riad Scarf
顏色:寶藍

材質/成分:棉麻

尺寸:訂做需要身高/臀圍/腰圍/腿長

測量腿長時請勿屈膝
(胸臀圍取最寬大值,腰圍則取最小值)



全長:100cm 以顧客身高作調整



麻豆拍攝時的身高體重:163cm/46kg


洗滌/保養說明
冷水手洗風乾
產地/製造方式
台灣