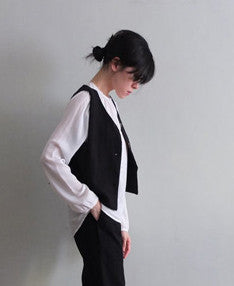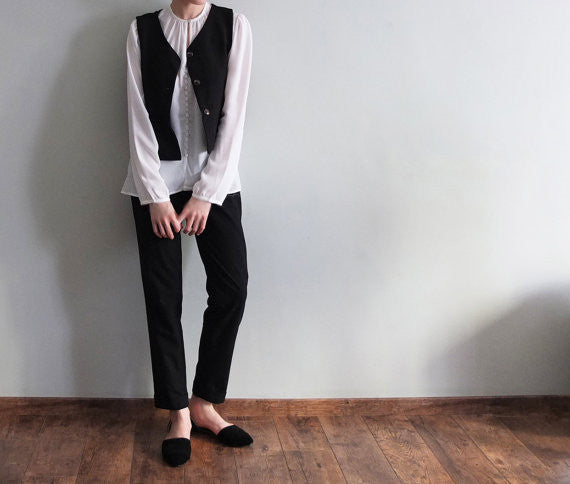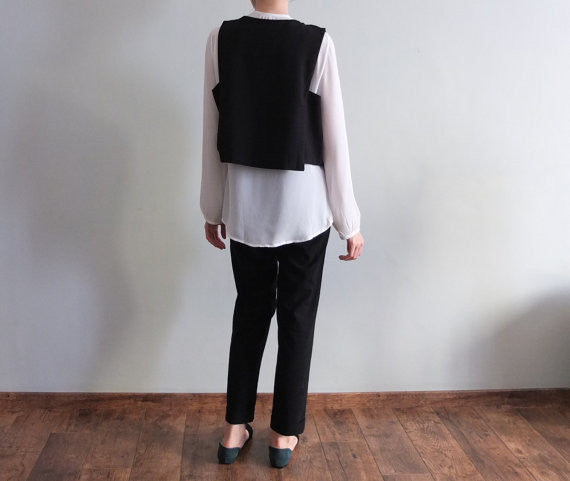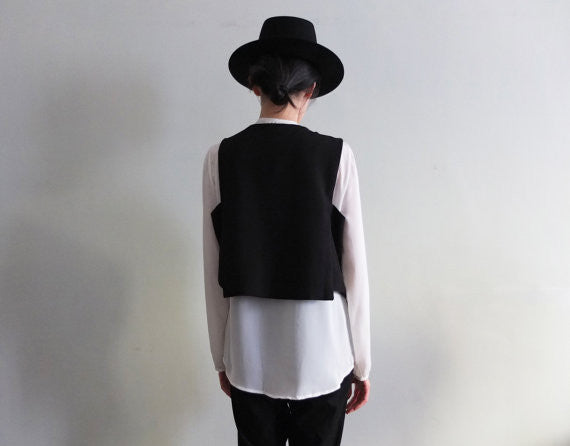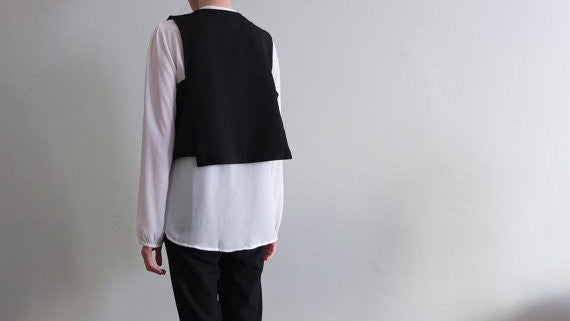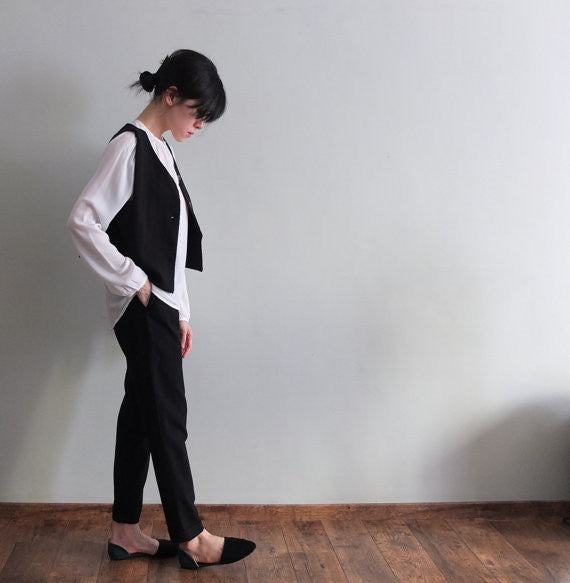 $0.00 USD
Lexington waistcoat {Black}-sold out
Details

Inspired by the construction of strait jacket,this is a limited-run crop waistcoat with minimum details and clean silhouette. Made with cotton chevron-patterned knit fabric, this is perfect for the between seasons. Button-down style. Lined.

Color/Couleur:Black (Also availabla in camel)
Material/Composition:100% Cotton(lining:100% nylon)
Size/Taille:One size only, boxy-fit

Measurement (*=Point-to-point measurement)

Shoulder/Épaule: 34cm(*)
Bust/Tour de poitrine:up to 36"
Length/Longueur:46cm


Model size/ Taille de mannequin:163cm/46kg (or 5'4/101 lb)

Care instructions/Entretien:
Dry-clean only.