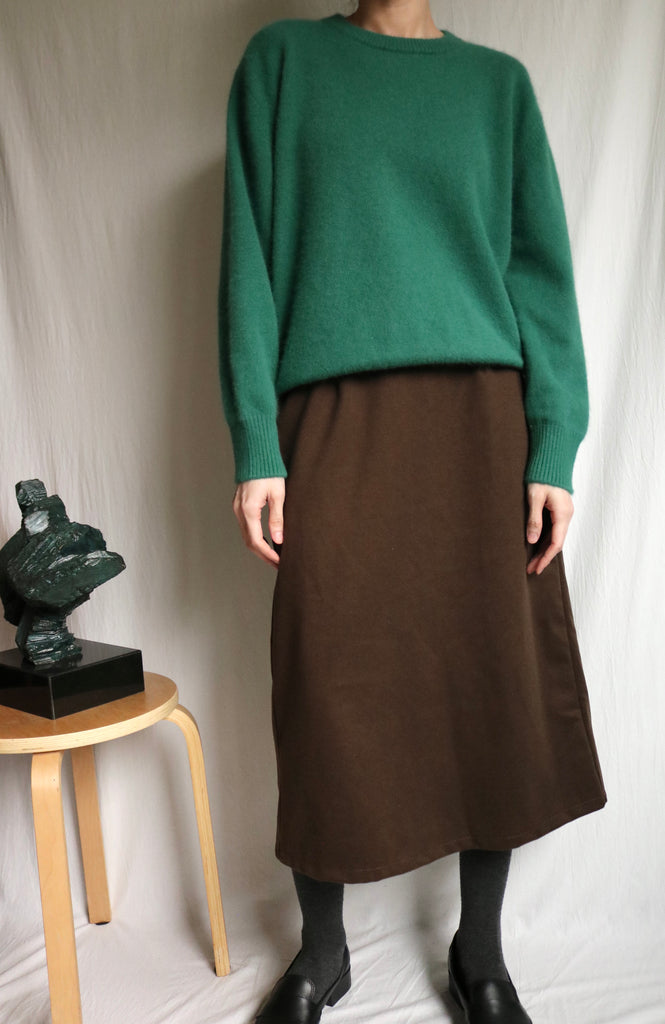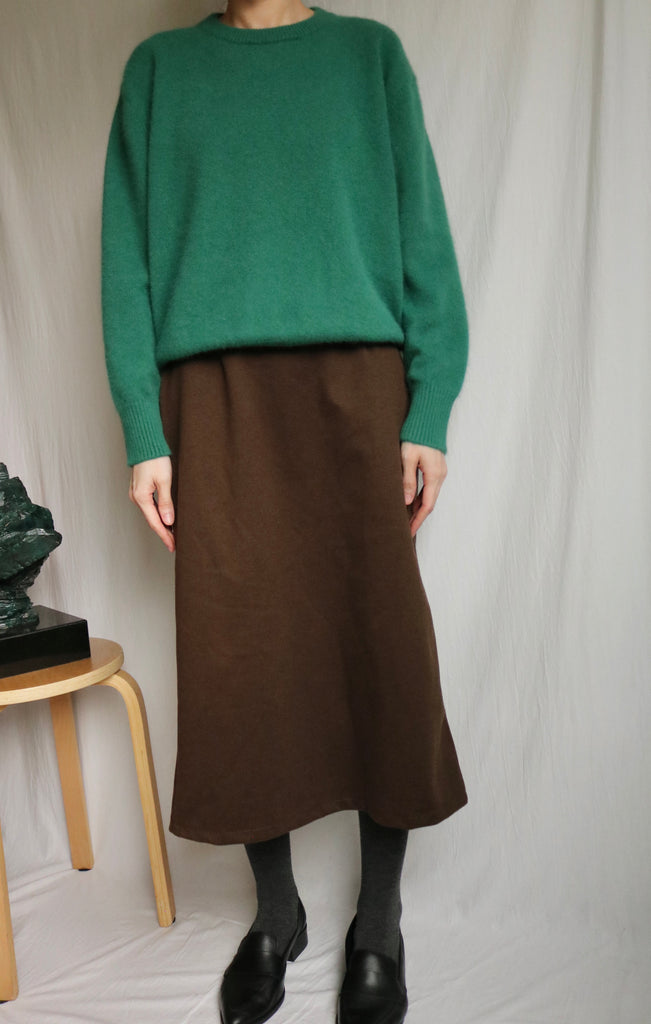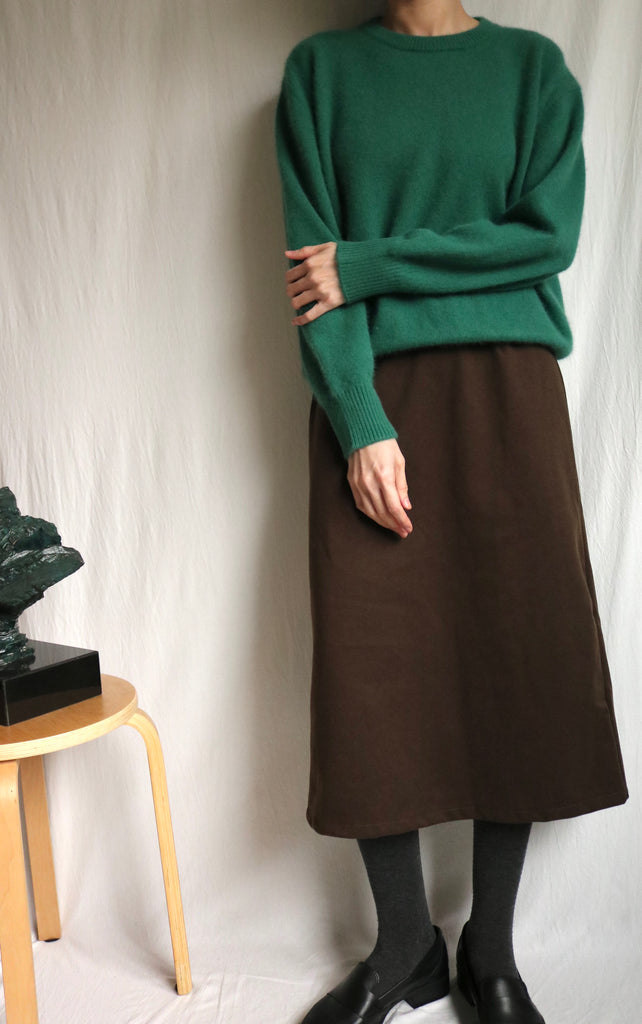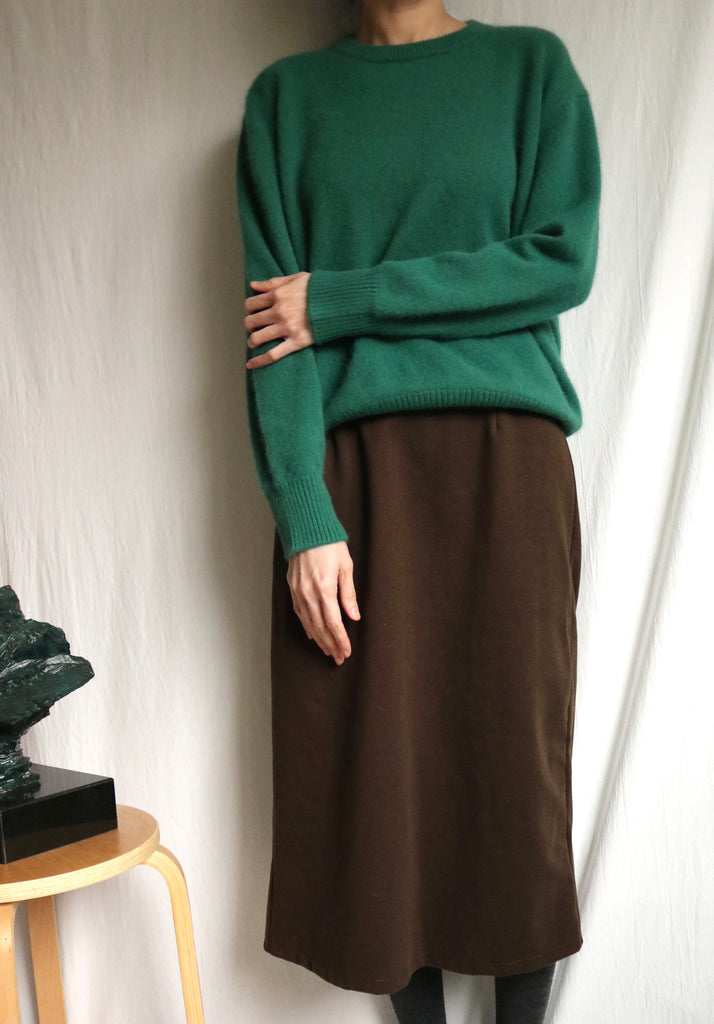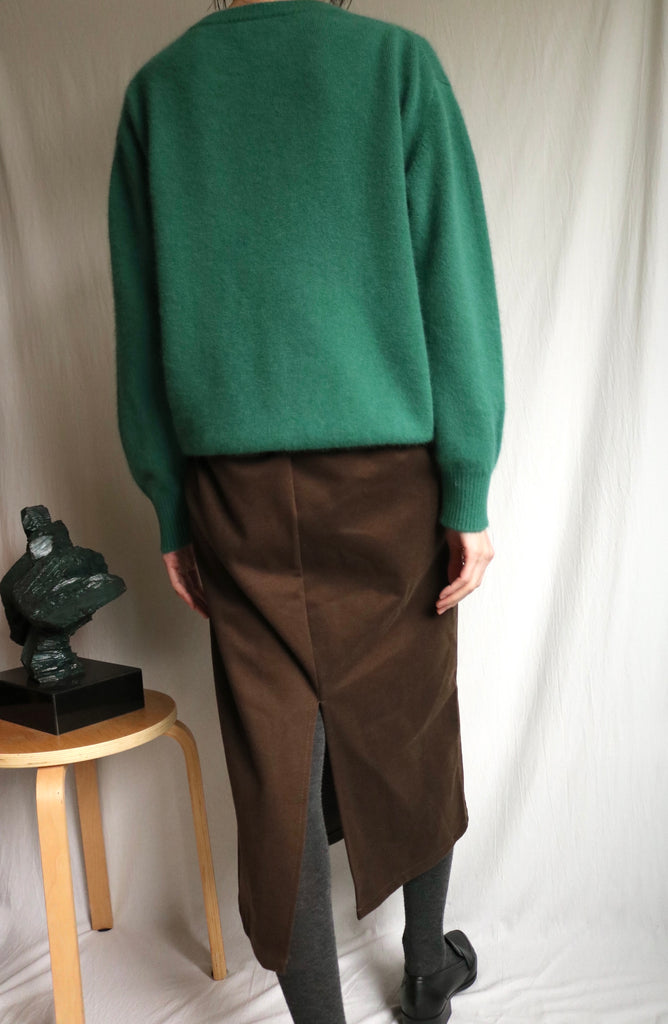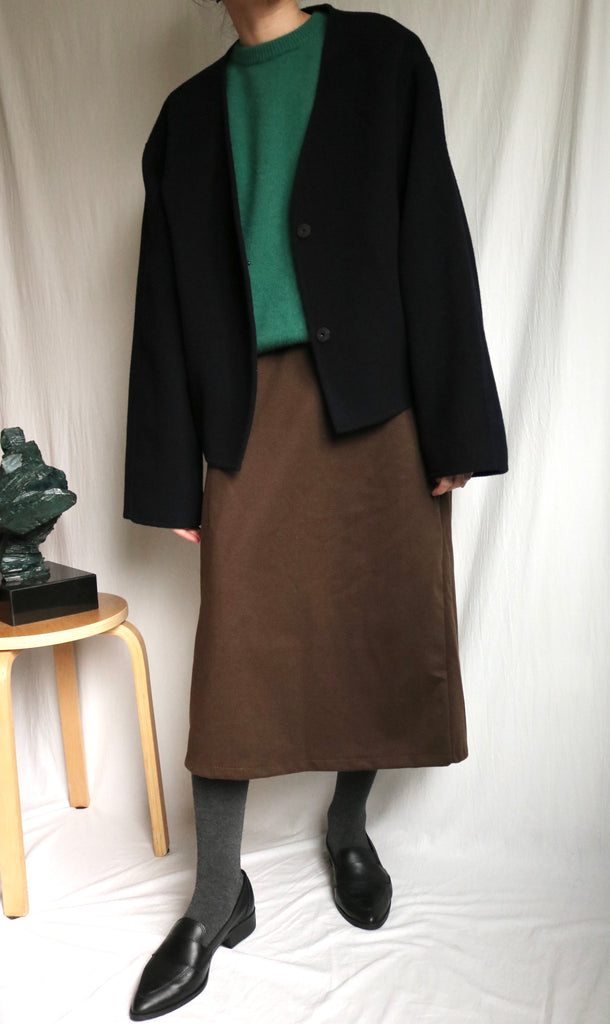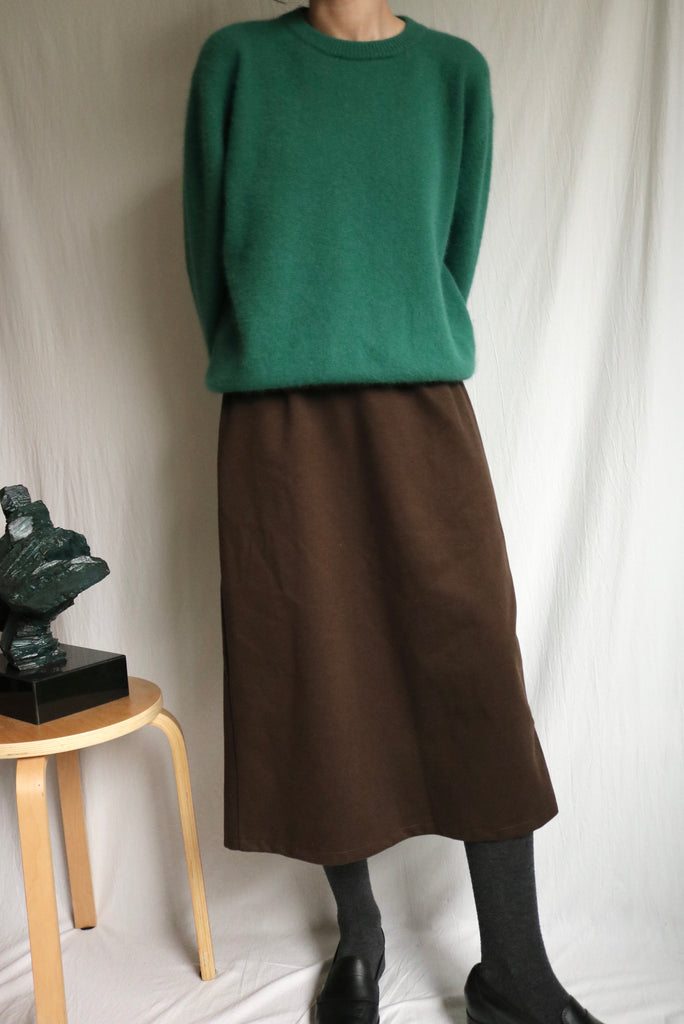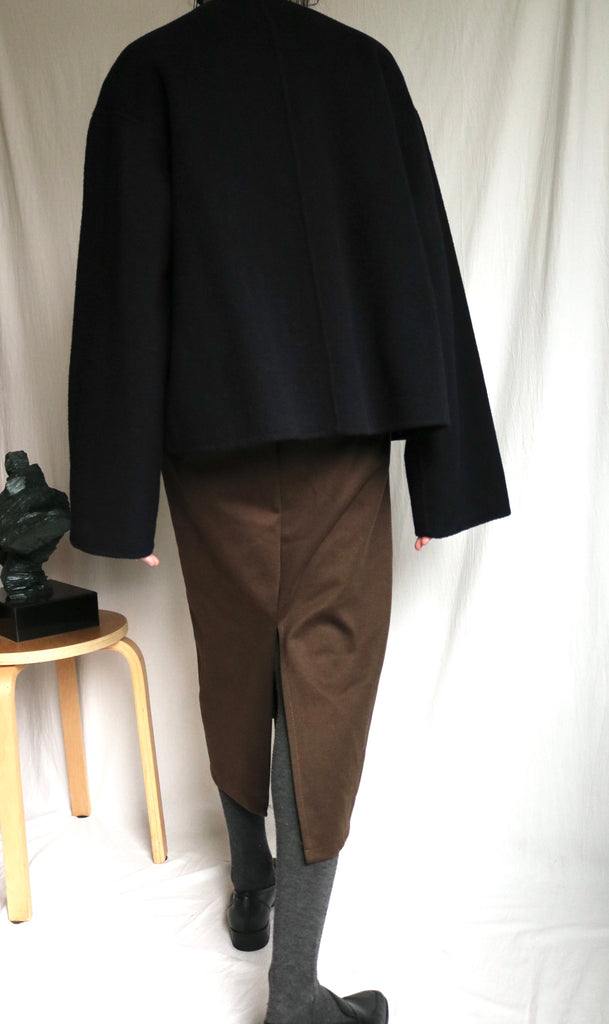 Details
Crew-neck sweater with dropped shoulder seams. Relaxed fit. Ribbed trims. Pulls-on.
*Lead-time is 15-18 days, excluding int'l shipping time frame.
Color/Couleur: Jungle (Please DM us for more colour options and stock availability)
Material/Composition: 70% wool 30% cashmere
Size/Taille: Size S ( ready to ship, restocked regularly ) or Custom-fit
◗ Size S :32'-34'  bust, 25"-27" waist,34"-36" hips. Length:58 cm
◗Custom-fit: Customer will need to provide Shoulder width, Bust/Waist/Hips size and Height during checkout.
A. Waist size is taken at the thinnest part.
B. Hips/ Bust size are taken at the fullest/widest part.
Default length is 58 cm,adjustable based on customer's height/request.
Model size/ Taille de mannequin:163cm/46kg (or 5'4/ 101 lbs) with 32" bust ,25" waist ,and 35" hips, wears size Small.
Care instructions/Entretien:Dry-clean is preferred, or alternatively, handwash in cold water with wool shampoo.
IG:@metaformose 
商品描述
◗現貨是成衣尺寸S-M,適合32-34" 胸, 25"-27"腰,34"-36' 臀/ 長度:60公分,適合亞洲標準身高158cm-168cm。
設計重點
*圓領
*落肩
*羅紋收邊
*訂做需要等待2.5-3週
顏色:叢林綠/可訂製其他顏色請私訊色卡
材質/成分:70%羊毛 30% 喀什米爾羊絨
尺寸: 訂做需要肩寬/身高/以及淨身三圍
(胸臀圍取最寬大值,腰圍則取最小值)
原版長度:58cm-60cm , 訂做按照身高調整。
麻豆拍攝時的身高體重:165cm/ 46kg (三圍32/25/35)穿S-M尺寸
洗滌/保養說明:乾洗