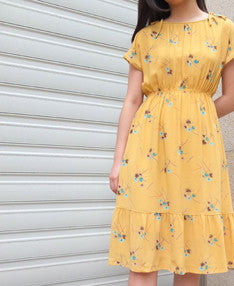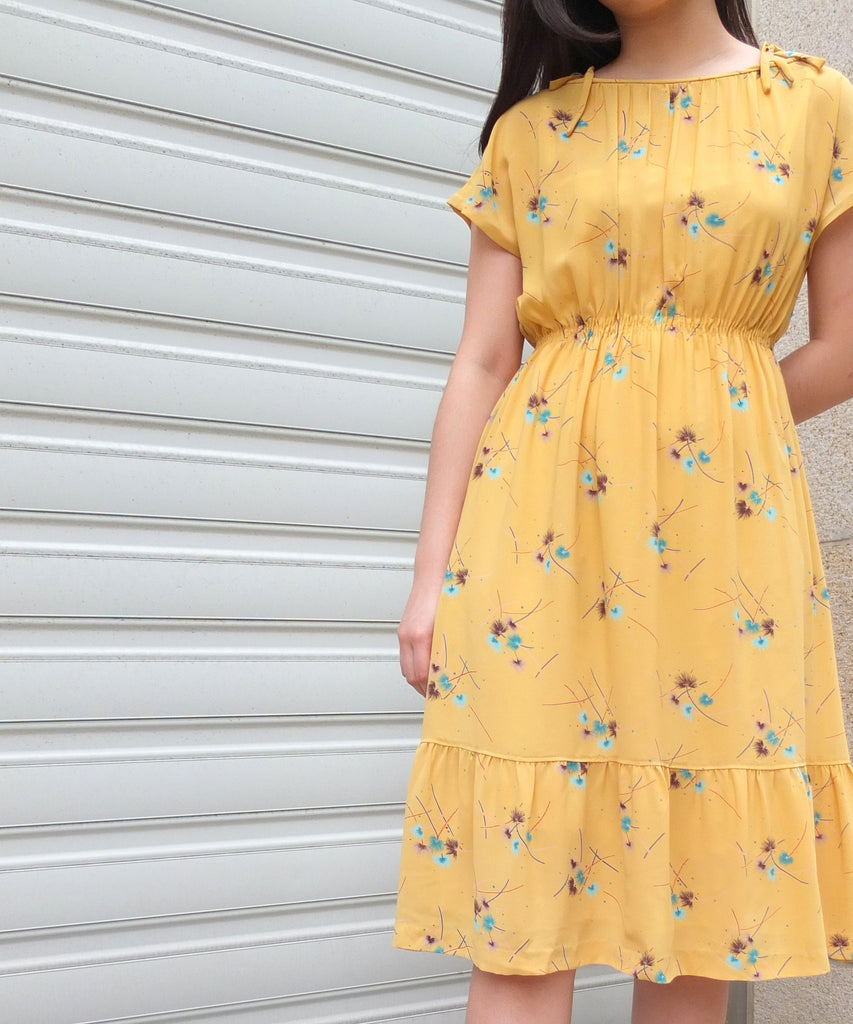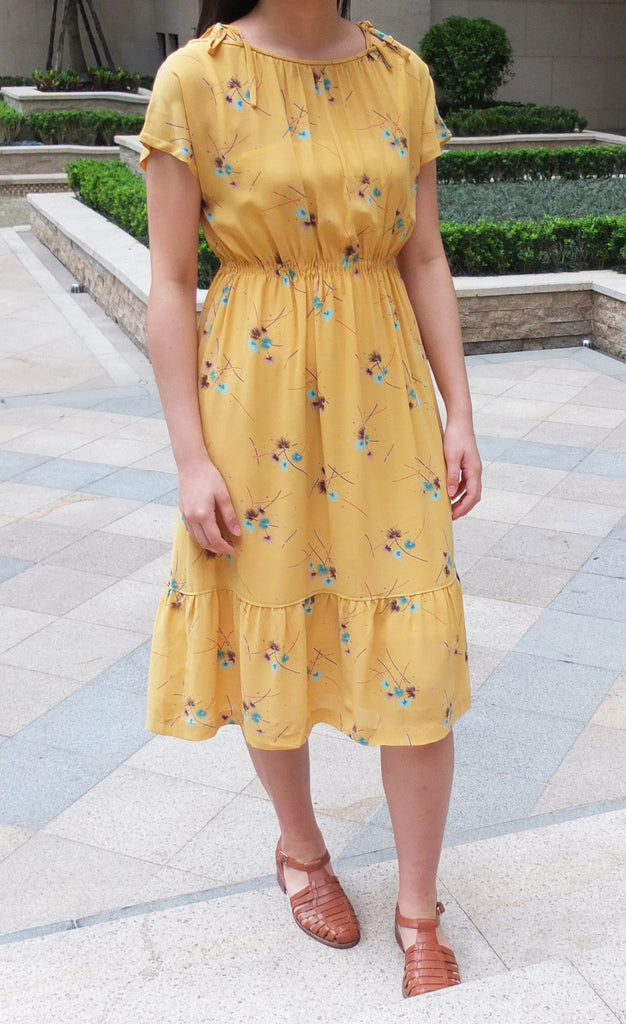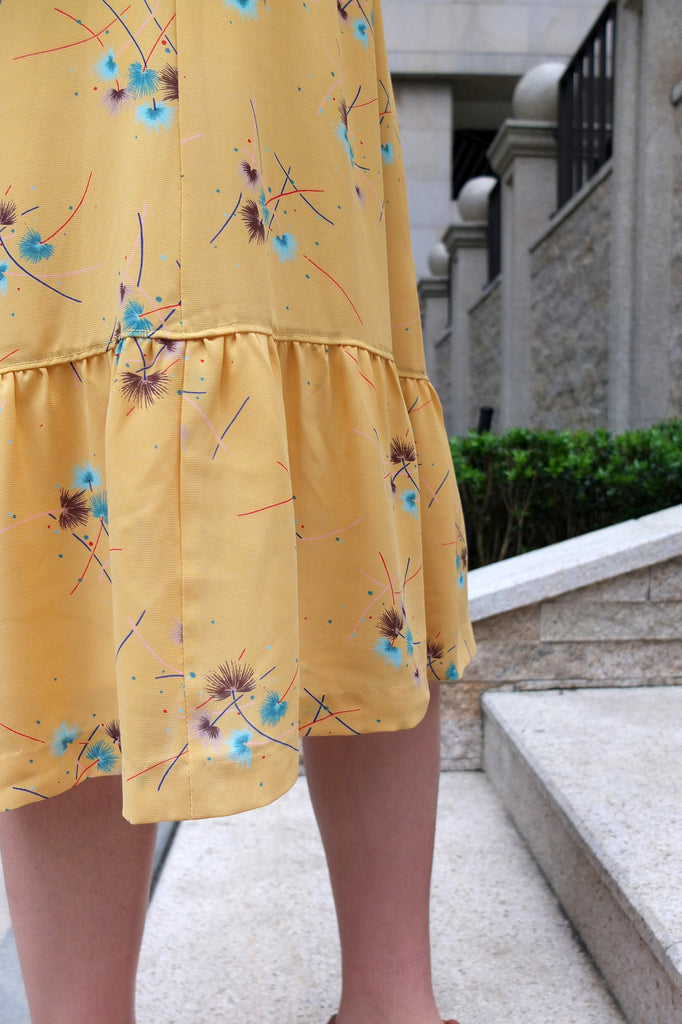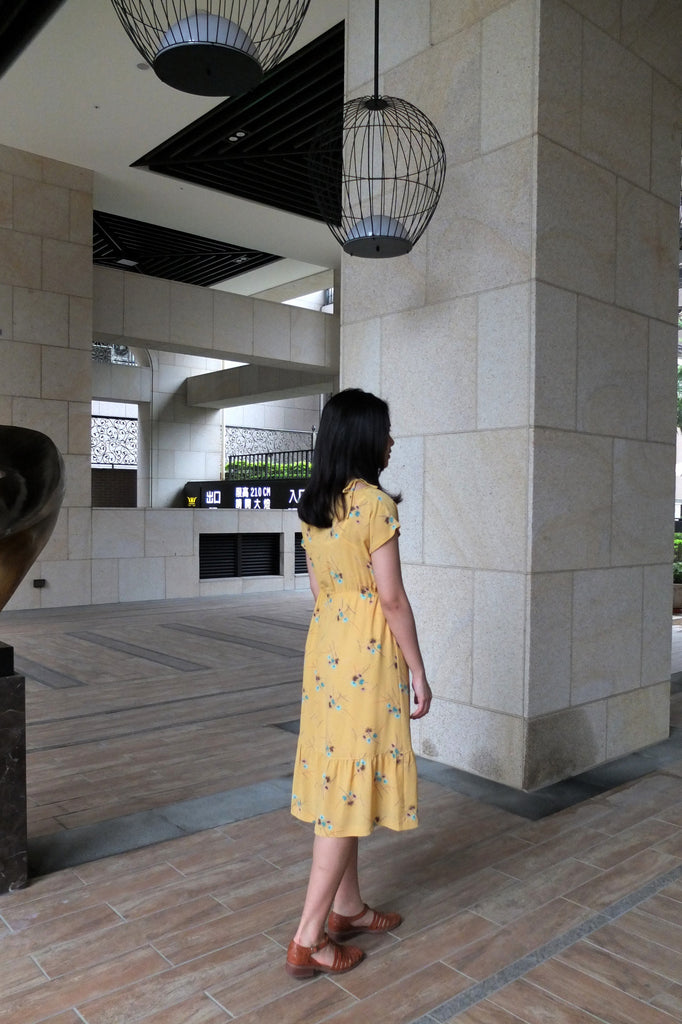 $0.00 USD
Jaune dress {Japanese vintage}sold out
Details
A cute boat-neck vintage dress with elasticated waist, adjustable sleeves with self-tie drawstring, and peplum hem. Center back zip closure, lined from the waist down. Model is seen wearing a slip dress underneath ,which is not included in the purchase. Label is missing, but otherwise in good condition.
Color/Couleur:Sunflower
Material/Composition:100% Polyester
Measurement
Bust/Tour de poitrine:86cm
Waist/ Tour de taille:52cm-88cm
Hip/Bassin:106cm
Length/Longueur:98cm
Model size/ Taille de mannequin:169cm/52kg (or 5'6/ 114 lb)
Care instructions/Entretien:Cold handash and air-dry.
設計重點
*肩膀綁帶
*後方拉鍊
*腰圍鬆緊帶
*備內裡(下半身)
顏色:太陽黃
材質/成分:聚酯纖維
尺寸:單一尺寸:  胸圍:86cm
                             腰圍:52cm(未拉開)/88cm(拉開)
                             臀圍:106cm
全長:  98cm
洗滌/保養說明 可冷水手洗/勿浸泡/勿烘乾