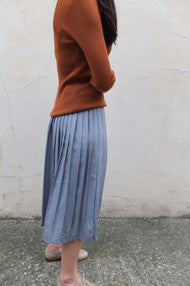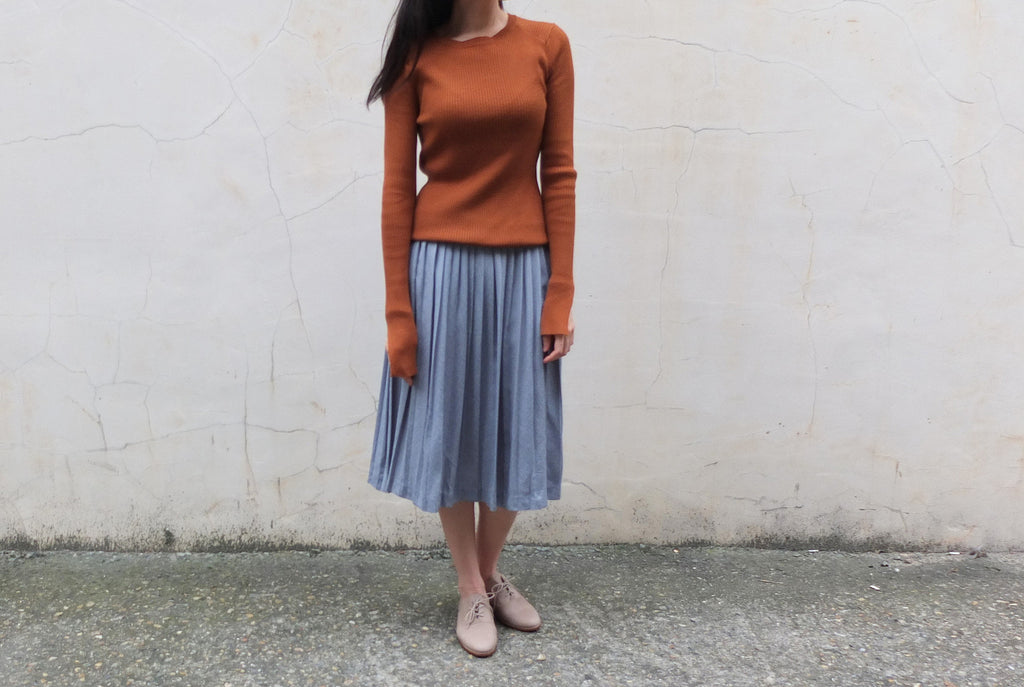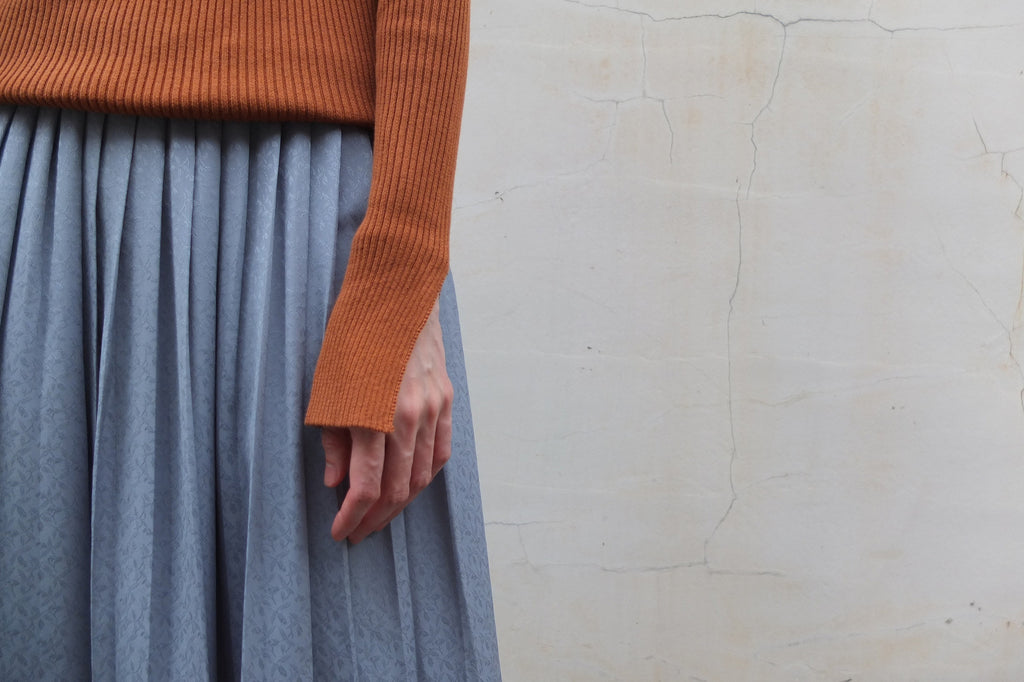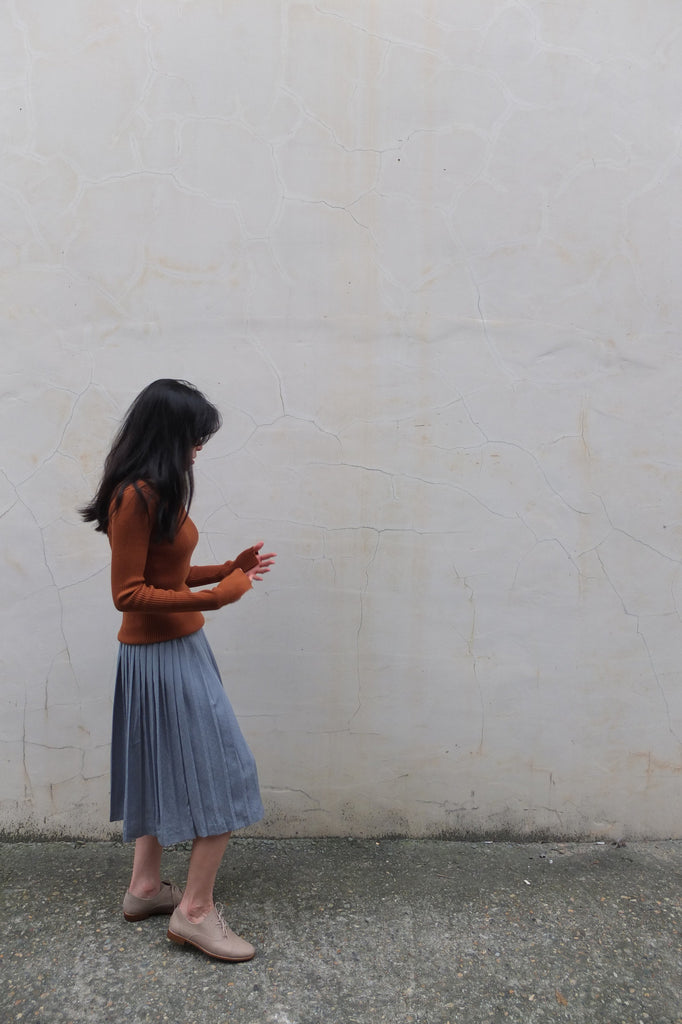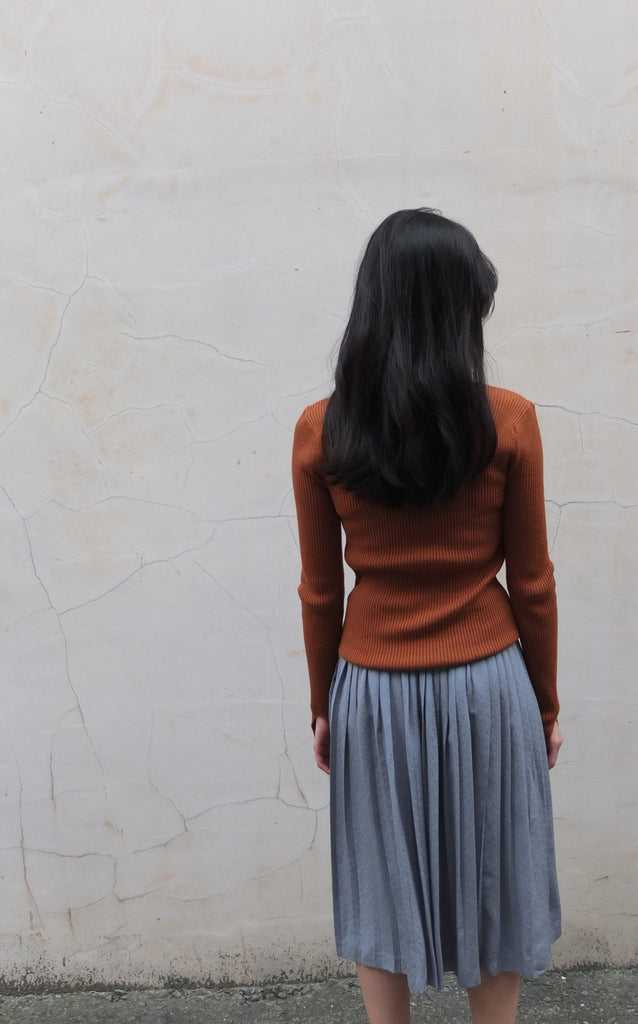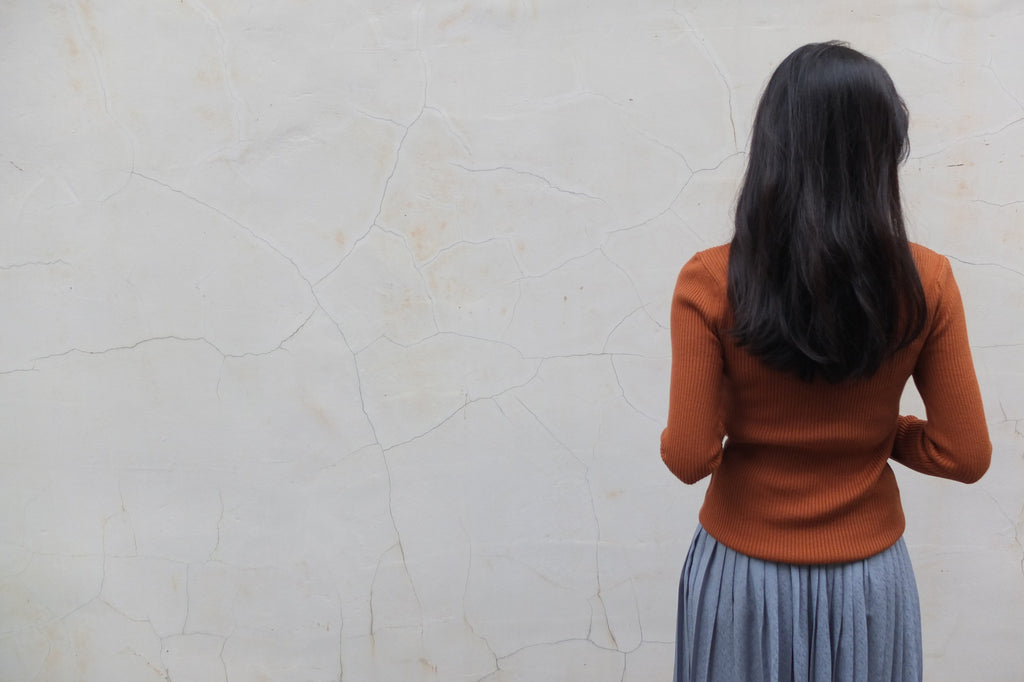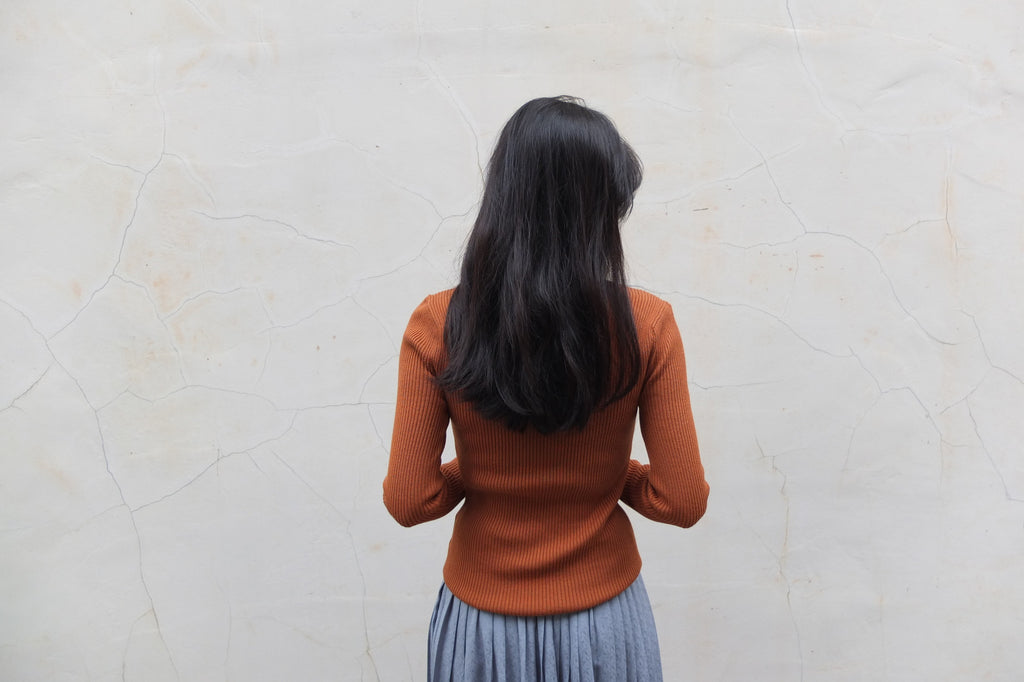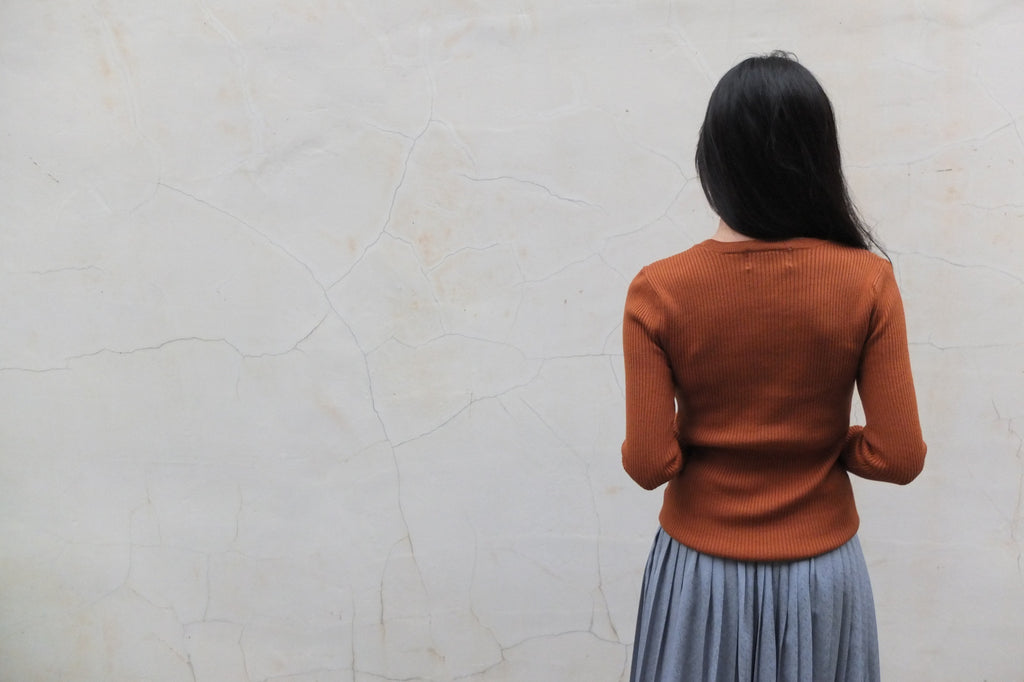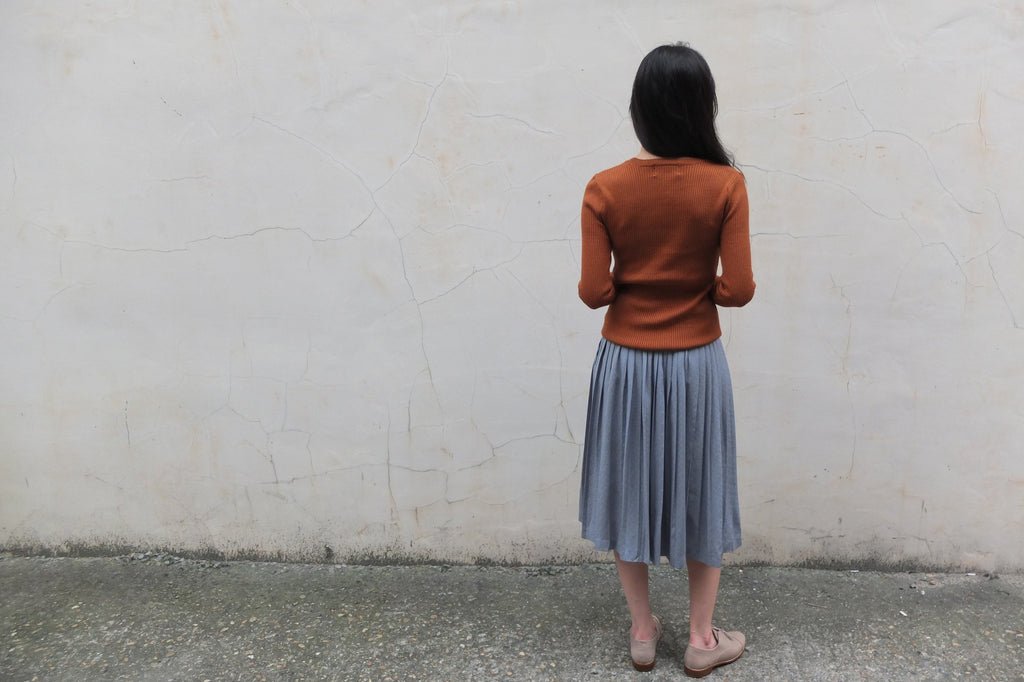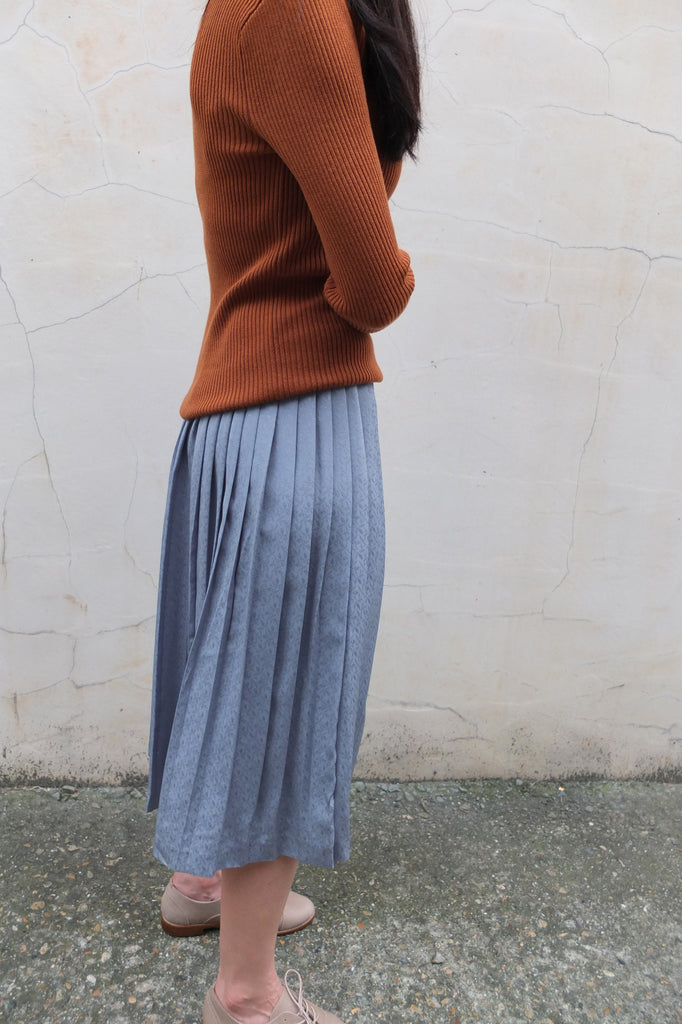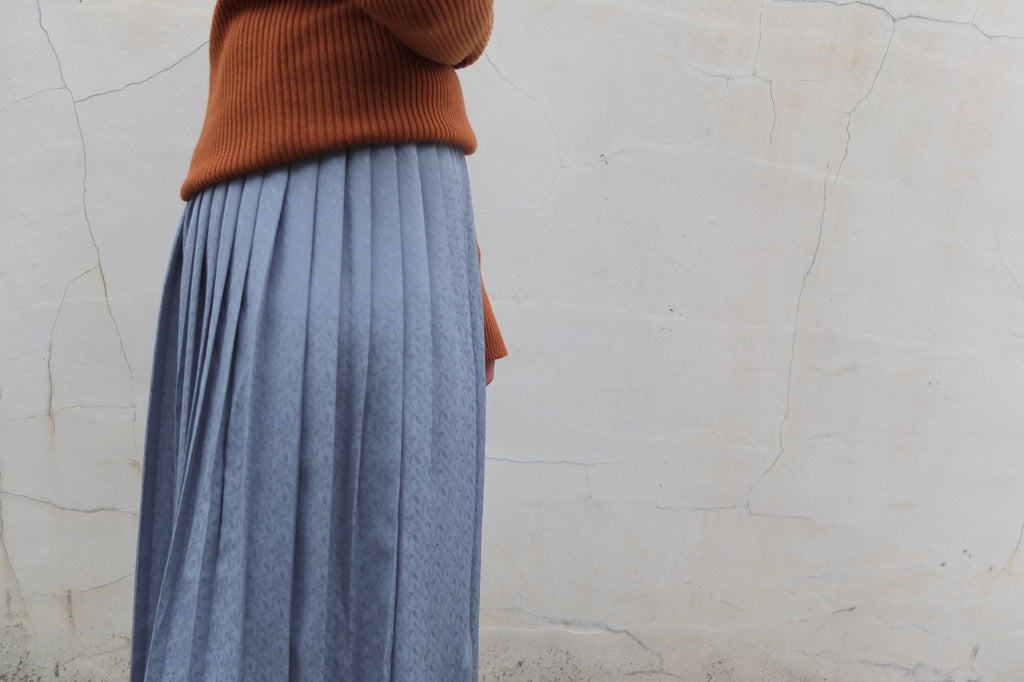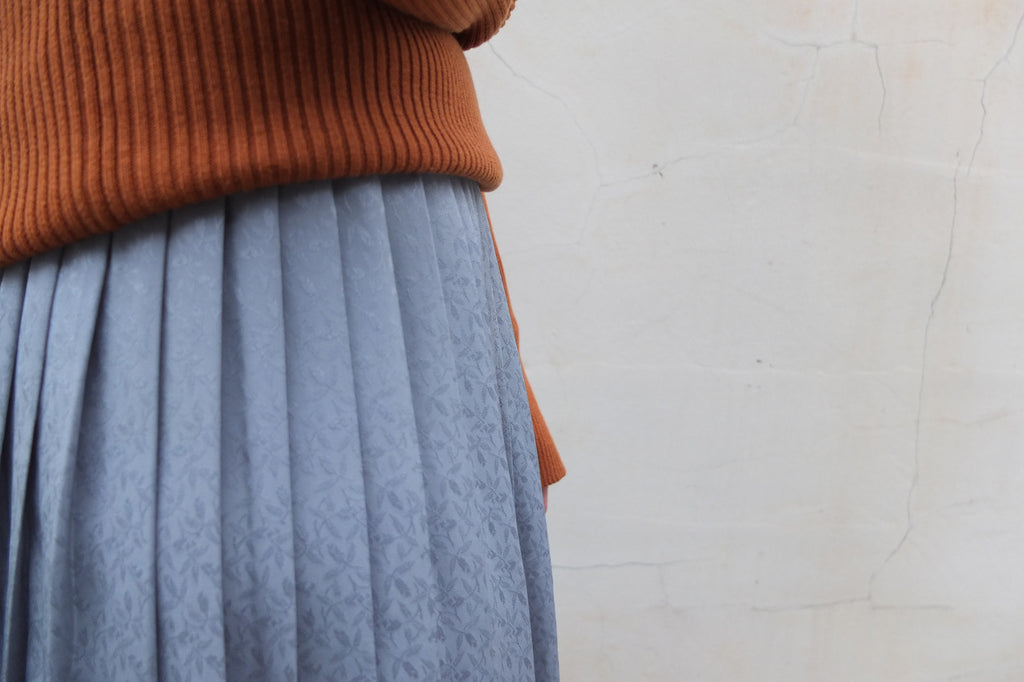 $85.00 USD
jacquard skirt {Japanese vintage,sz XS}-sold out
Details
Japanese-made vintage pleated skirt in this season's most relevant colour elevant colour. Lovely subtle leaves print. Fully lined with side zipper closure. Knee-length. Size runs small with a 24" waist.In very good condition. 
Color/Couleur:Blue-grey
Material/Composition:100% polyester(lining: polyester)
Measurement (*=Point-to-point measurement)
Waist/ Tour de taille:24 inches
Hip/Bassin:n/a
Length/Longueur:73cm
Model size/ Taille de mannequin:163cm/46kg (or 5'4/ 101 lb)
Care instructions/Entretien: Cold handwash and air-dry.

設計重點
*樹葉紋電繡設計
*唯美百摺設計
*有灰色內裡 無口袋
*側邊拉鍊
* XS尺寸 腰圍只有24吋
顏色:藍灰

材質/成分:雪紡  聚酯纖維內裡

全長:73cm
腰圍:60cm

洗滌/保養說明 可冷水手洗+風乾 絲質衣物不可用鹼性洗液洗滌
產地/日本