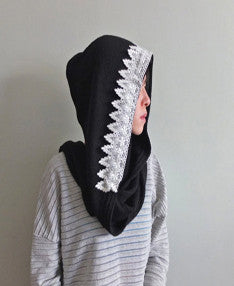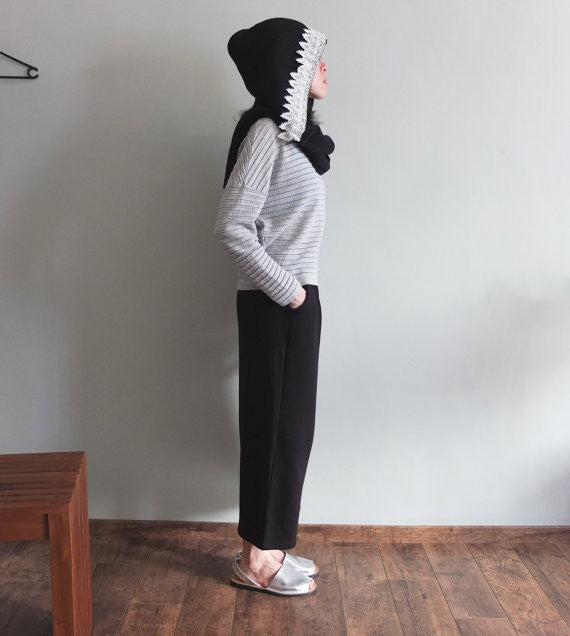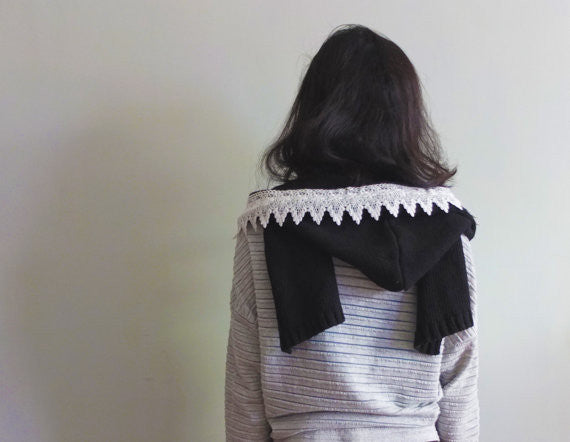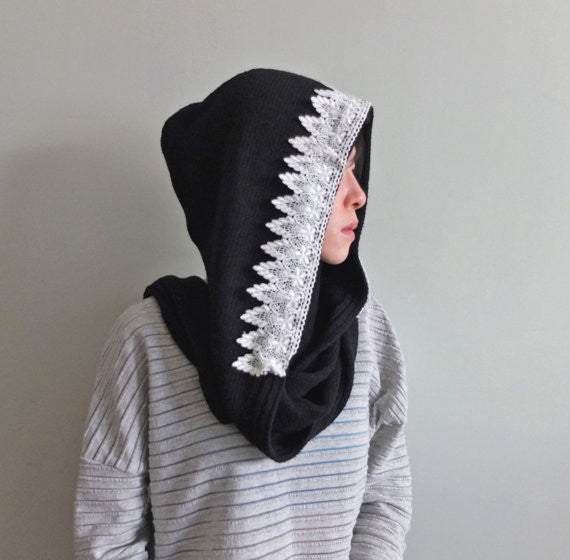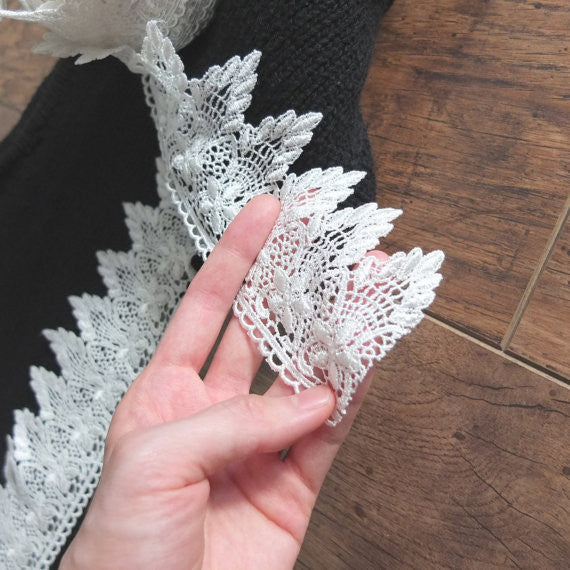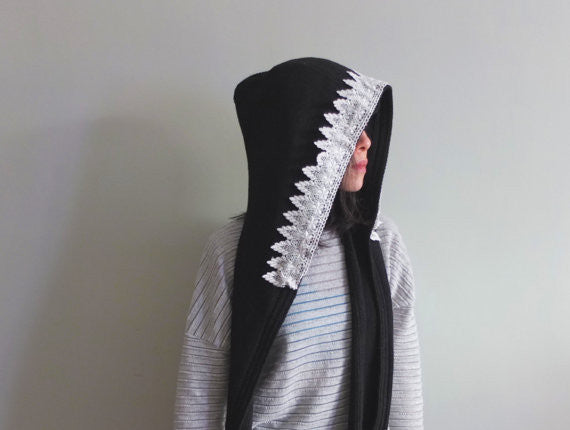 $0.00 USD
Hood scarf-sold out
Descriptions/Détails:

Hoodie-scarf decorated with beautiful lace trimming. The trimming is fixed only on one end,leaving the other end "free to move" as you go about your day. We made a gif video out of this. See it in 3D action and check it out here.

------------>http://gfycat.com/FormalLividInexpectatumpleco<--------------

Color/Couleur: Black

Material/Composition:95% acrylic+ 5% cotton

Dimension:

Total length: 205cm
Length of lace trimming: 68cm
Hoodie depth(top of head):31cm
Height(back of head) :22cm


Care instructions/ Entretien:

Handwash only. Do not tumble-dry. Do not soak.