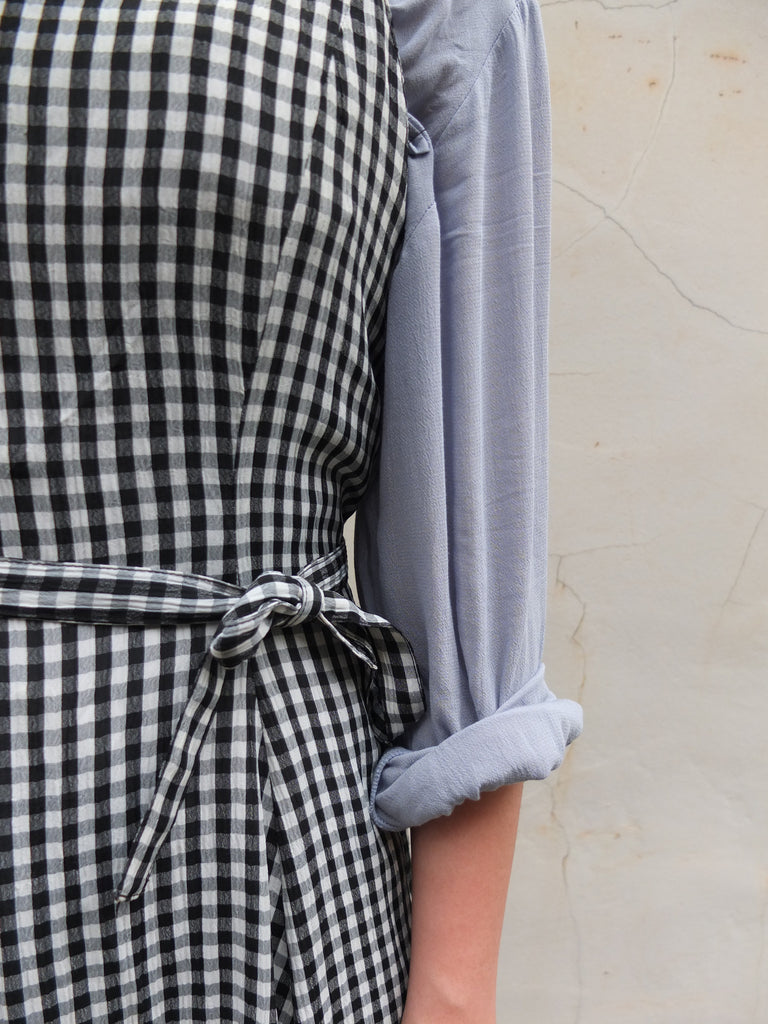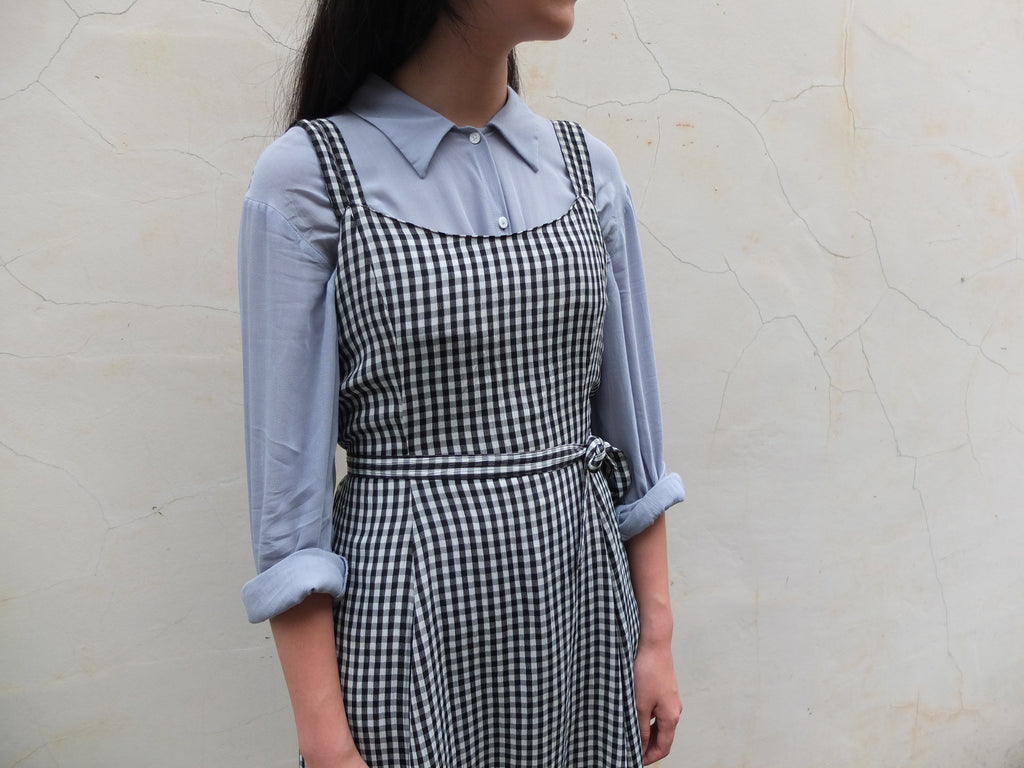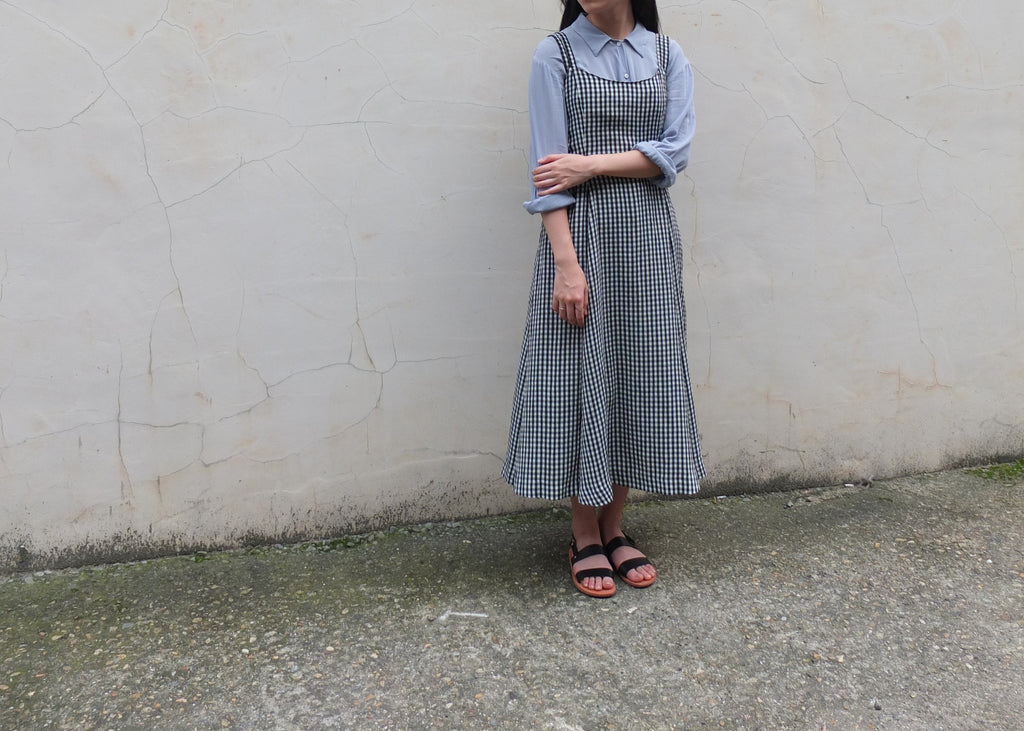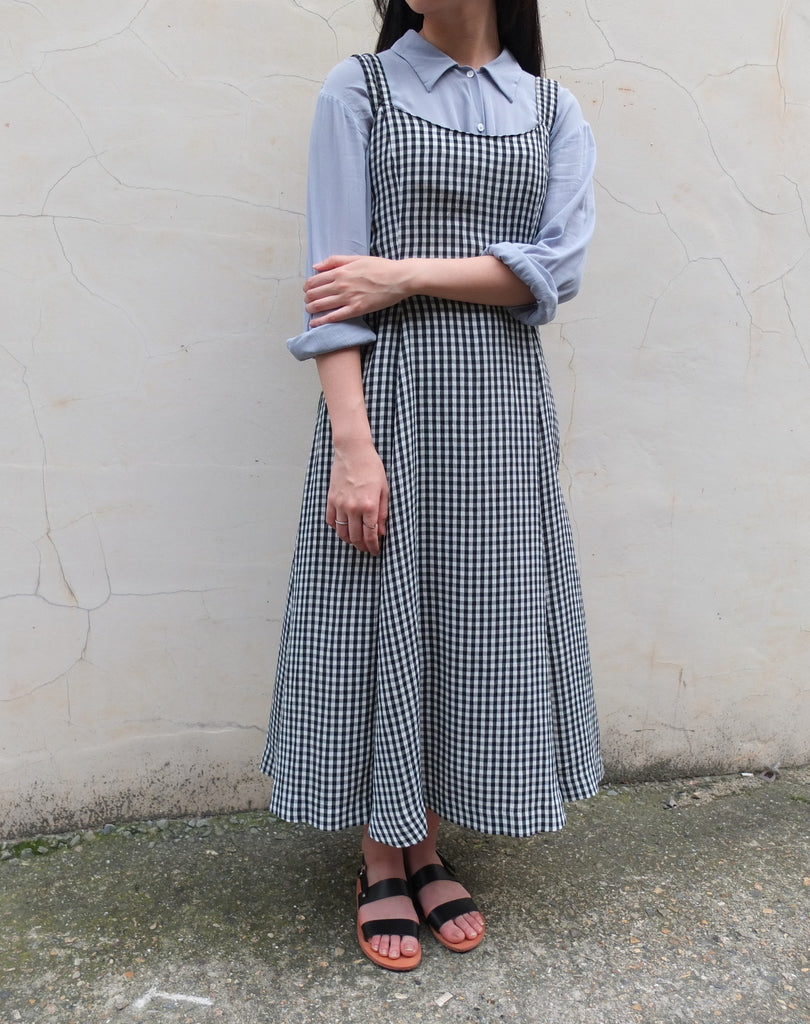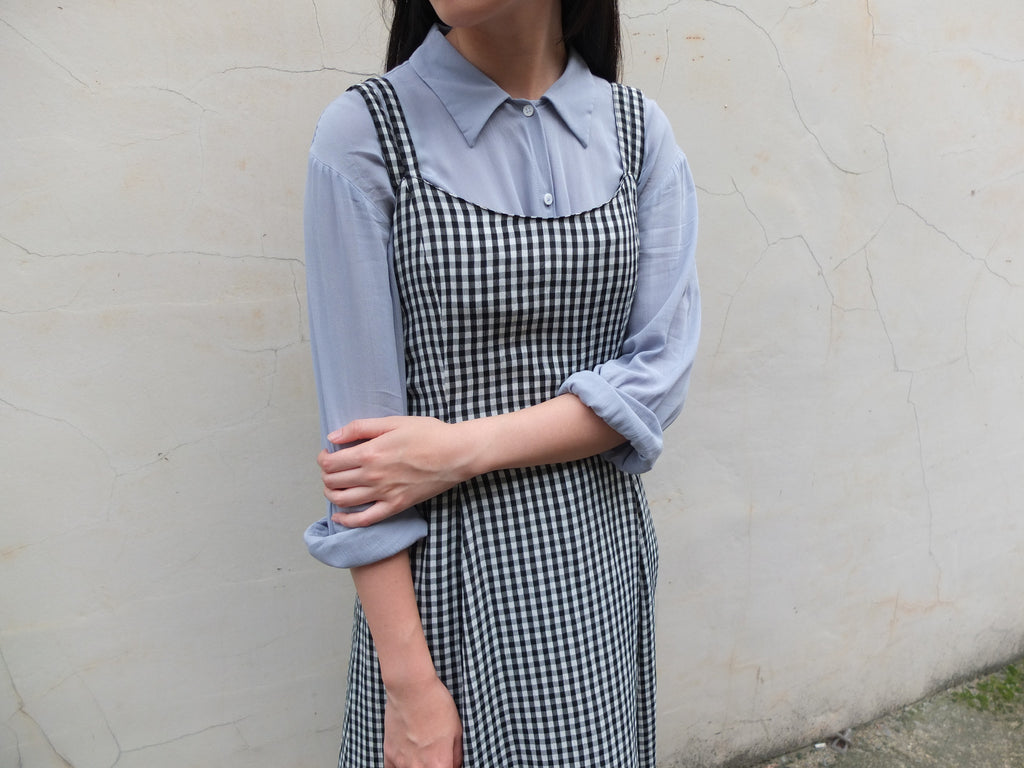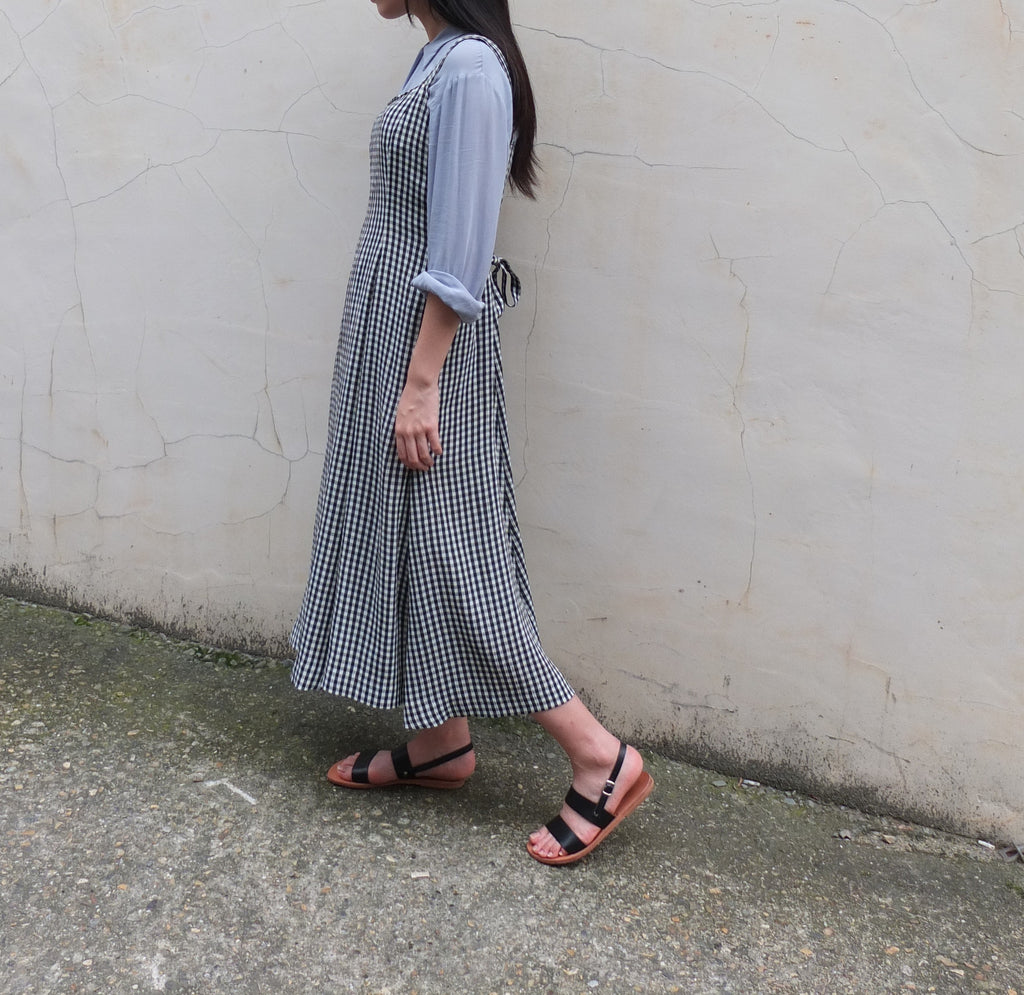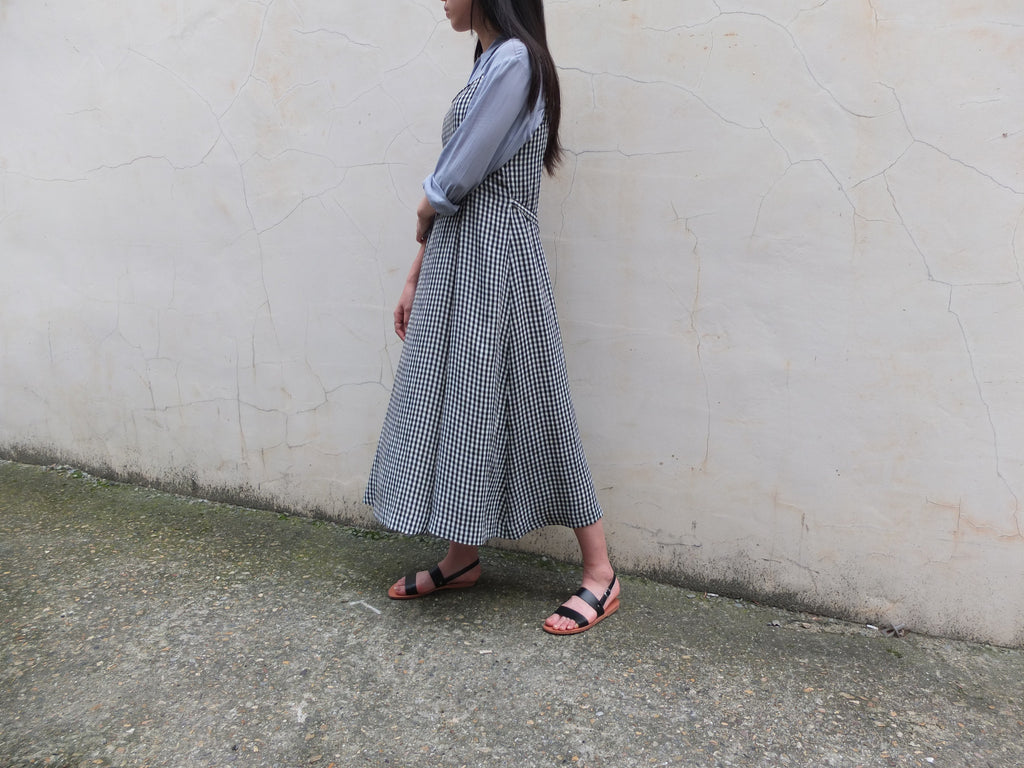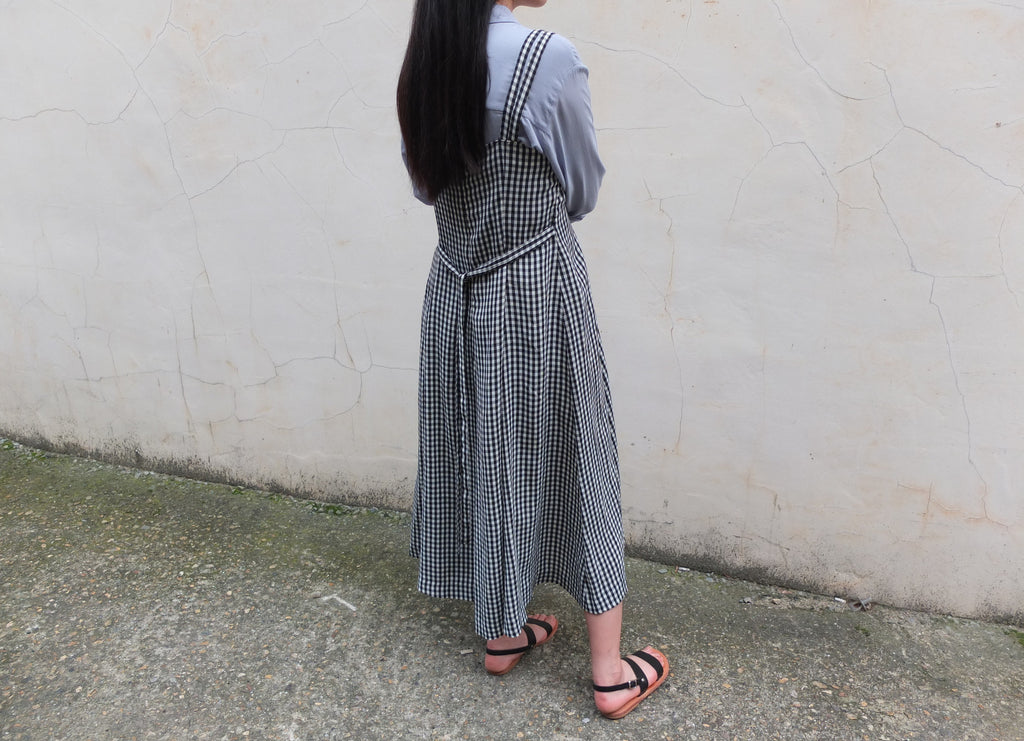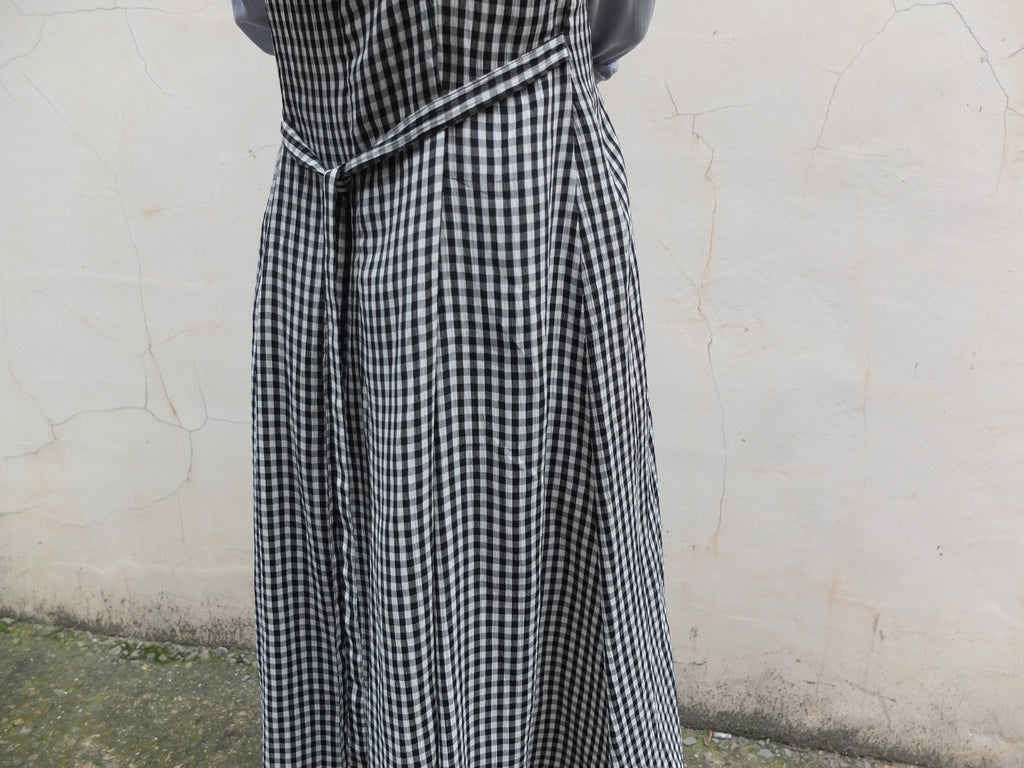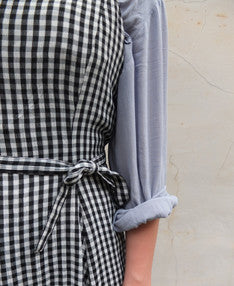 $110.00 USD
gingham dress {japanese vintage}-sold out
設計重點

*過膝洋裝

*背後拉鍊

*雙肩帶





顏色:黑白

材質/成分:棉質
尺寸:
全長:108cm


洗滌/保養說明 可冷水手洗+風乾
產地/日本


Details
Monochrome gingham dress with straps, self tie attached at the waist. Flare silhouette. Maxi length. Center back zipper closure. Made in Japan, in fairly good condition. 
Color/Couleur:Monochrome gingham
Material/Composition:poly/cotton blend
Bust/Tour de poitrine:36" bust
Waist/ Tour de taille:N/A
Hip/Bassin:N/A
Length/Longueur:108cm
Model size/ Taille de mannequin:168cm/49kg (or 5'6/ 108 lb)
Care instructions/Entretien:Cold handwash and air-dry.