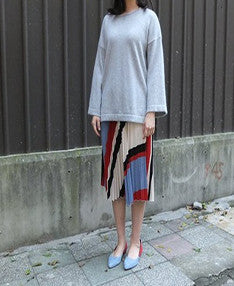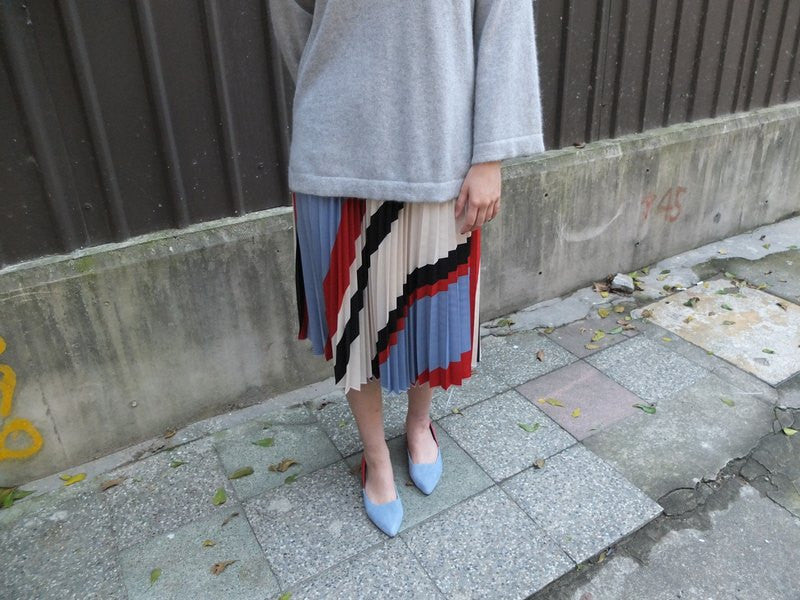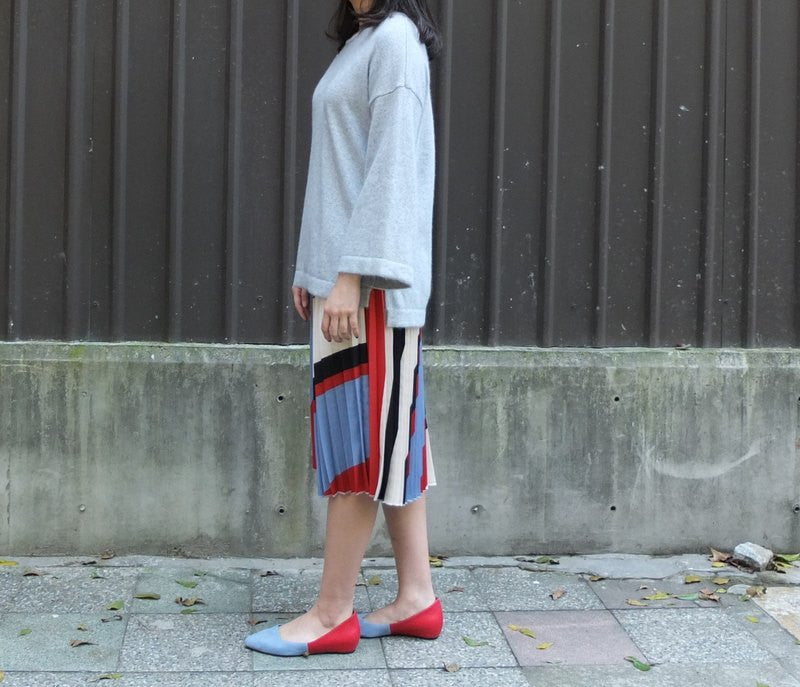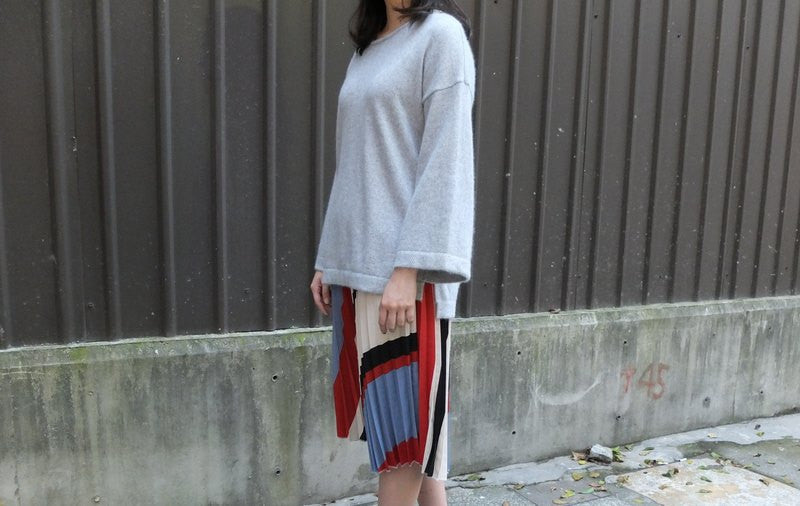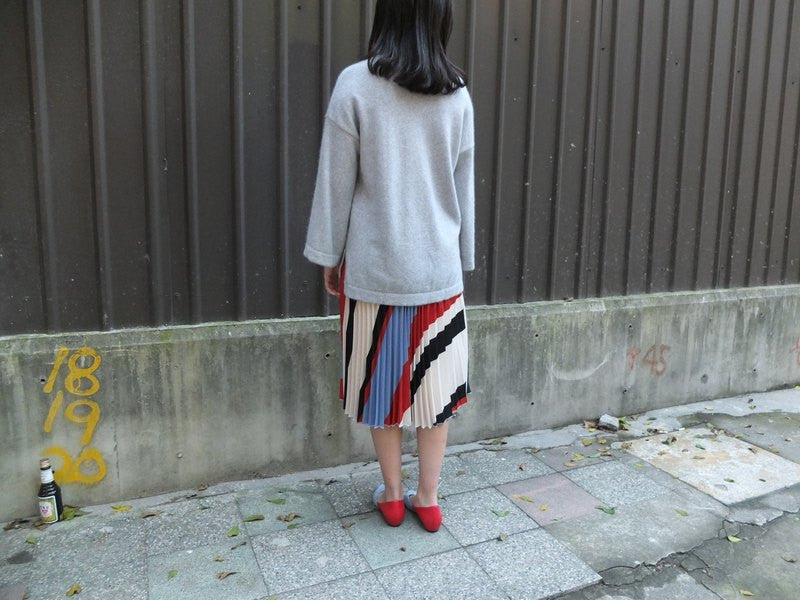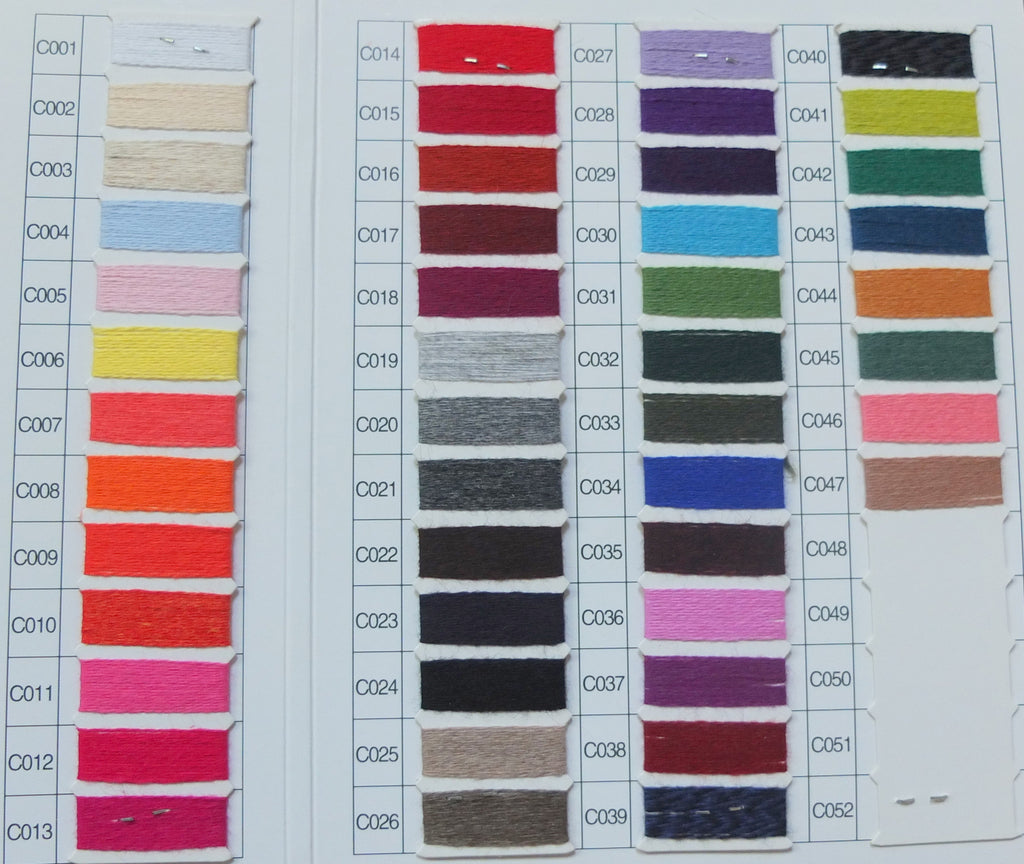 Details
Ample fit sweater made with 95% cashmere wool fabric. Incredibly soft to the touch and light. Wide wrist-length kimono-inspired sleeves.Drop shoulder design. Side vent for ease of movement. Hem runs slightly longer at the back.
*Lead-time is 18 days, excluding int'l shipping timeframe
Color/Couleur:Light grey(C019), other colours are available, please refer to the fabric swatch
Material/Composition95% cashmere+5% wool
Size/Taille:Customized based on customer's measurement. (Customer will need to provide shoulder width,bust/waist/hip measurement and height details during checkout.Waist measurement is taken at the thinnest part whereas hip/bust measurement is taken at the fullest/widest part.If the customer is unreachable within 5 days of placing the order,MétaFormose will cancel the transaction and customer will be fully refunded.)
Default length /Longueur par défaut:64cm-68cm
Model size/ Taille de mannequin:169cm/53kg
Care instructions/Entretien:Dry-clean or handwash using detergent that are designed for cashmere/wool products.
-------------------------------------------------------------------------------------
/品牌媒體報導/
MétaFormose成立於2012年末 迄今已被Elle.fr、英國版Vogue、澳洲Frankie雜誌、以及設計網誌Miss Moss報導過 2015年9月幫裕隆集團的台元紡織設計在巴黎Bourget參展樣品,以台灣精細半客製化工藝走向全世界 打造couture新風潮


設計重點
*極簡圓領
*落肩式設計
*和服寬袖設計
*前短後長
*側邊微開岔
*95%雙層喀什米爾羊毛
*我們需要2.5-3週時間製作 MF昰兩人小團隊 恕不接急單  


顏色:灰色(色卡上C019 可訂做尺寸/顏色)

材質/成分:95%cashmere+5%羊毛
尺寸:訂做需要肩寬/身高/以及淨身三圍
(胸臀圍取最寬大值,腰圍則取最小值)


全長:前:64cm 後:68cm 以顧客身高作調整

麻豆拍攝時的身高體重:169cm/53kg
洗滌/保養說明:乾洗或用專門羊毛洗劑手洗