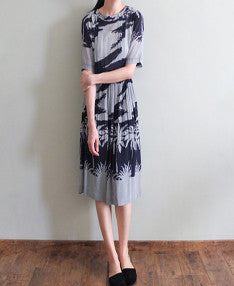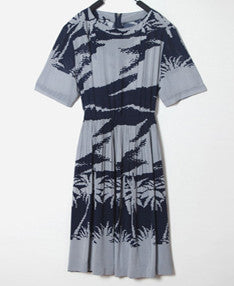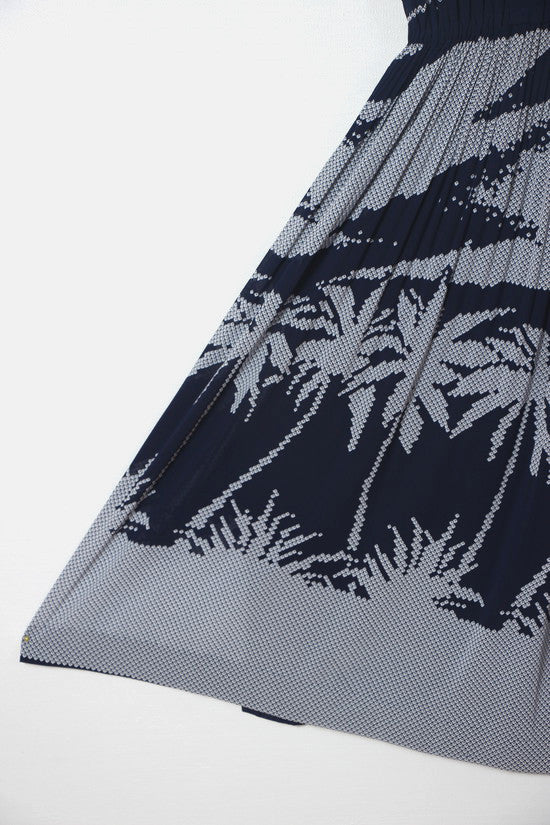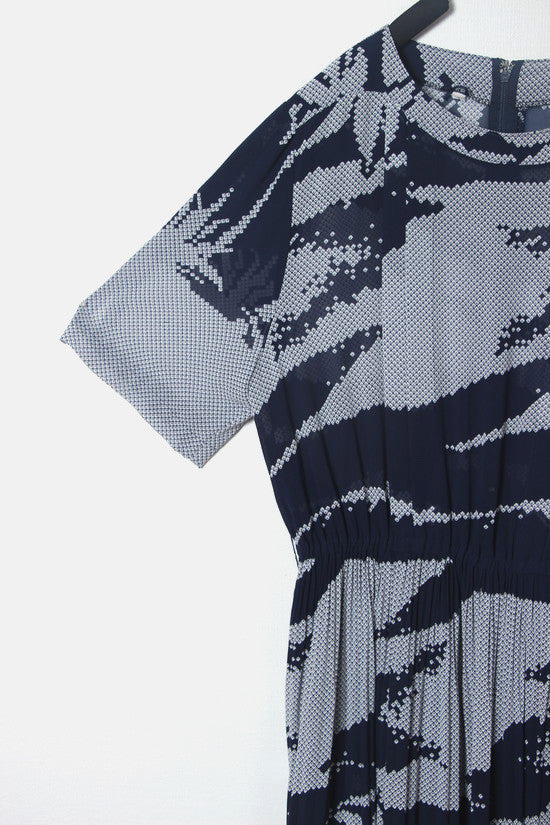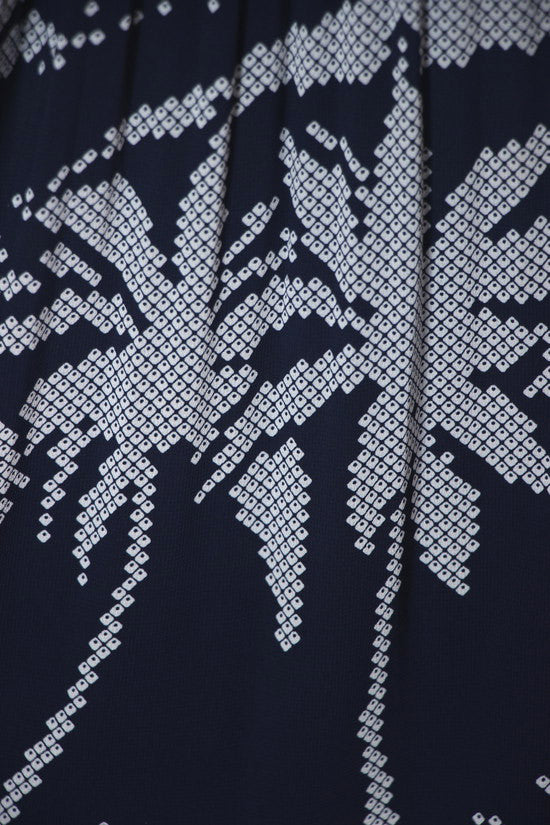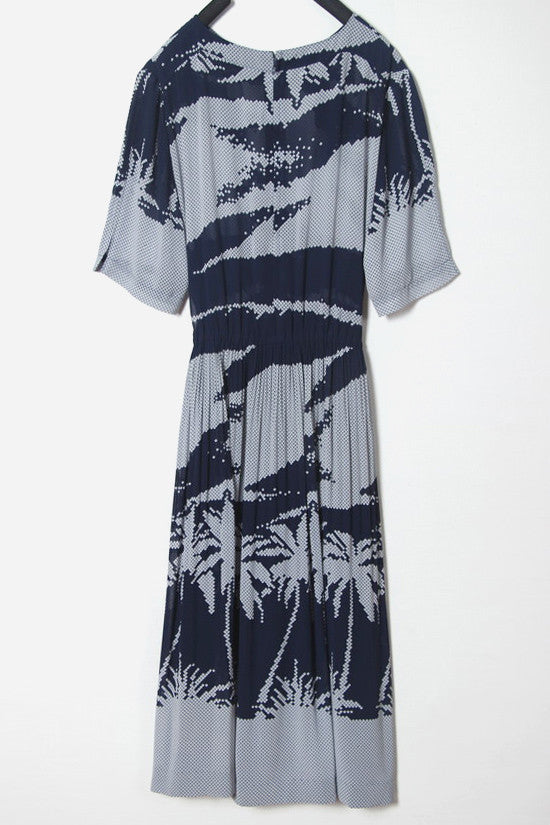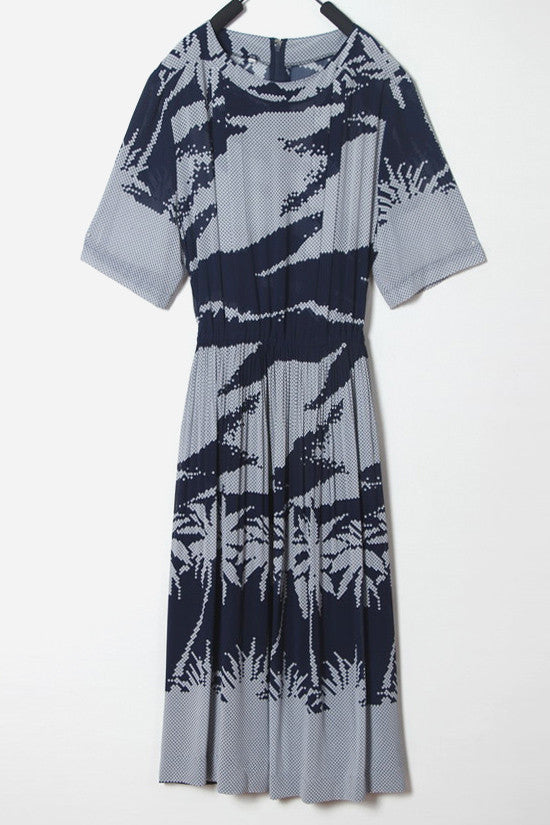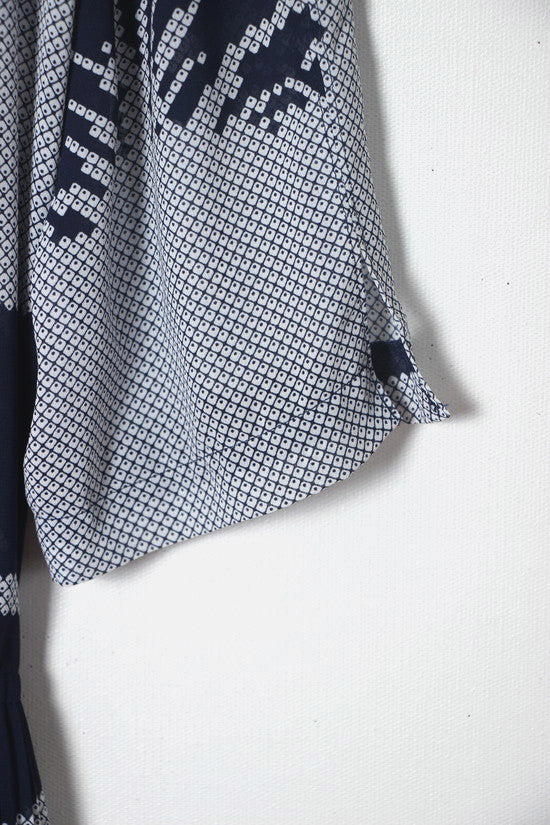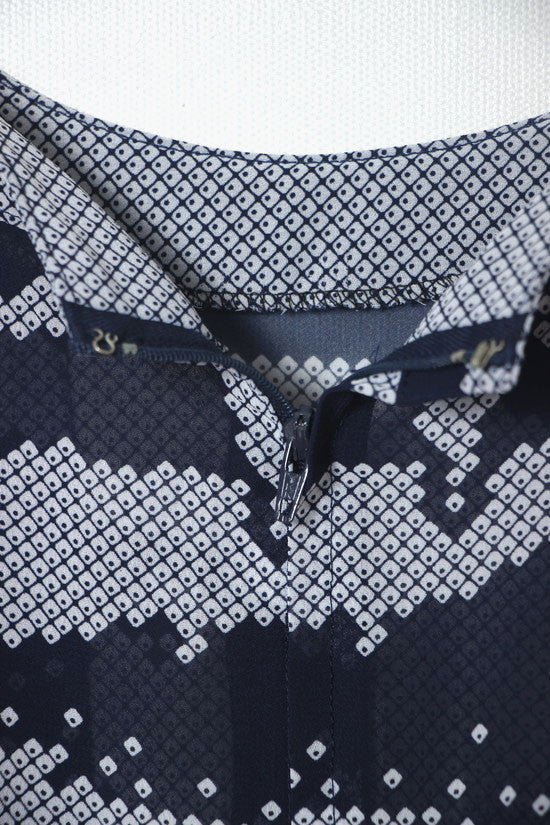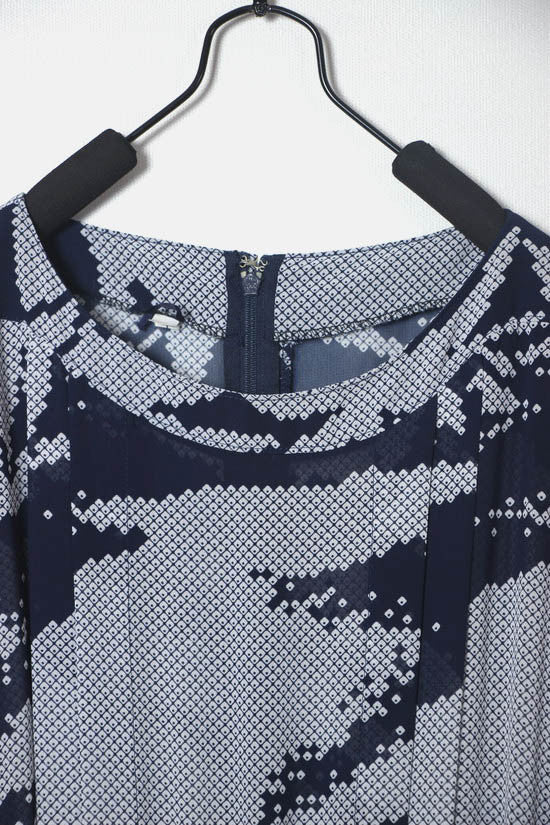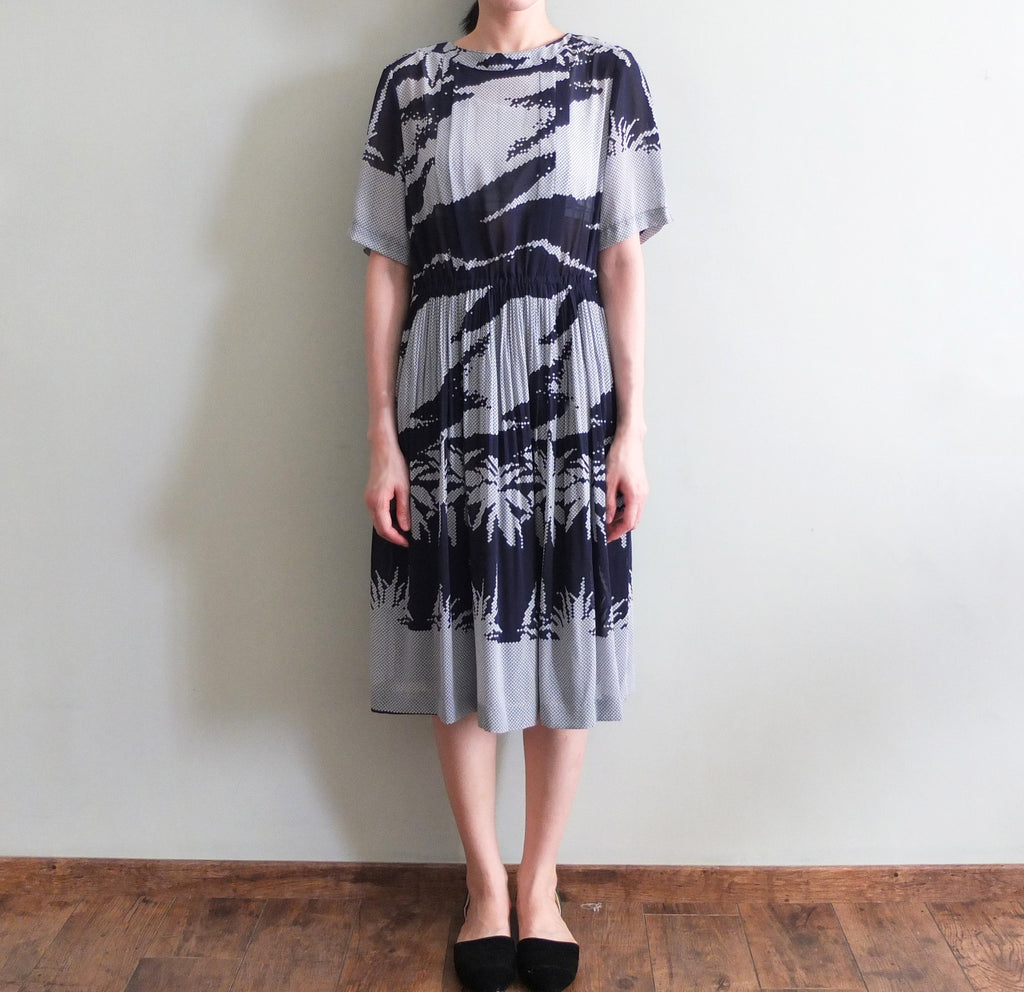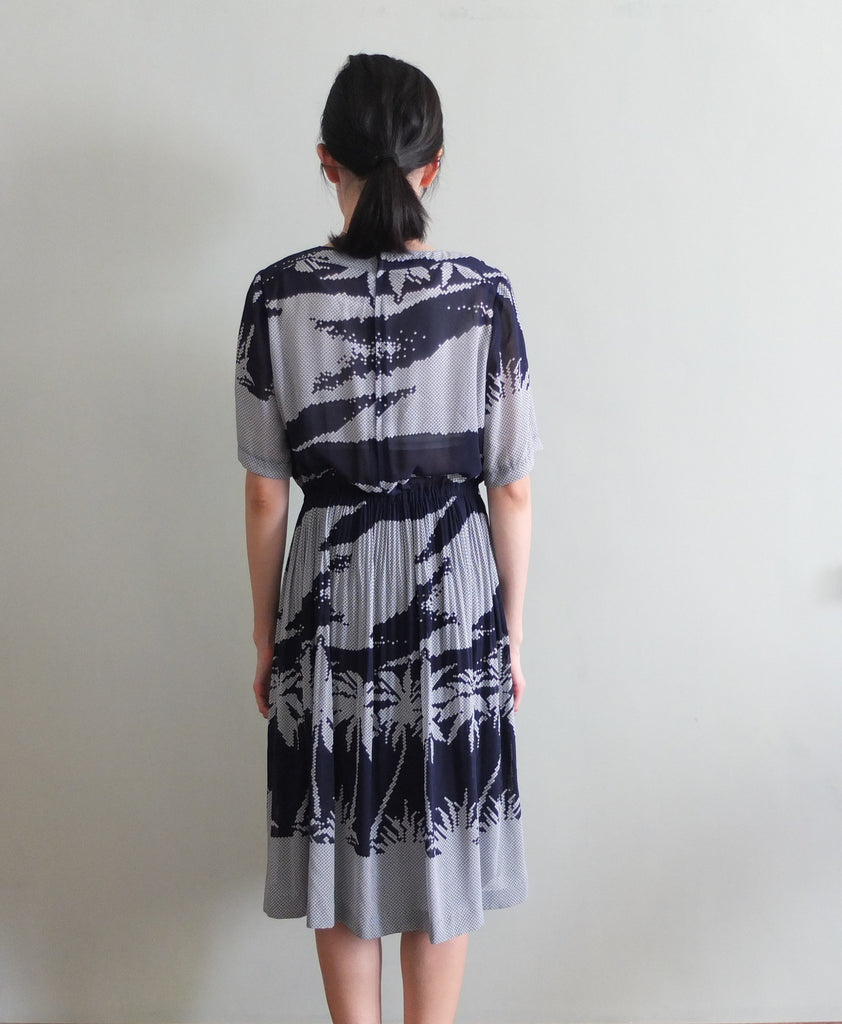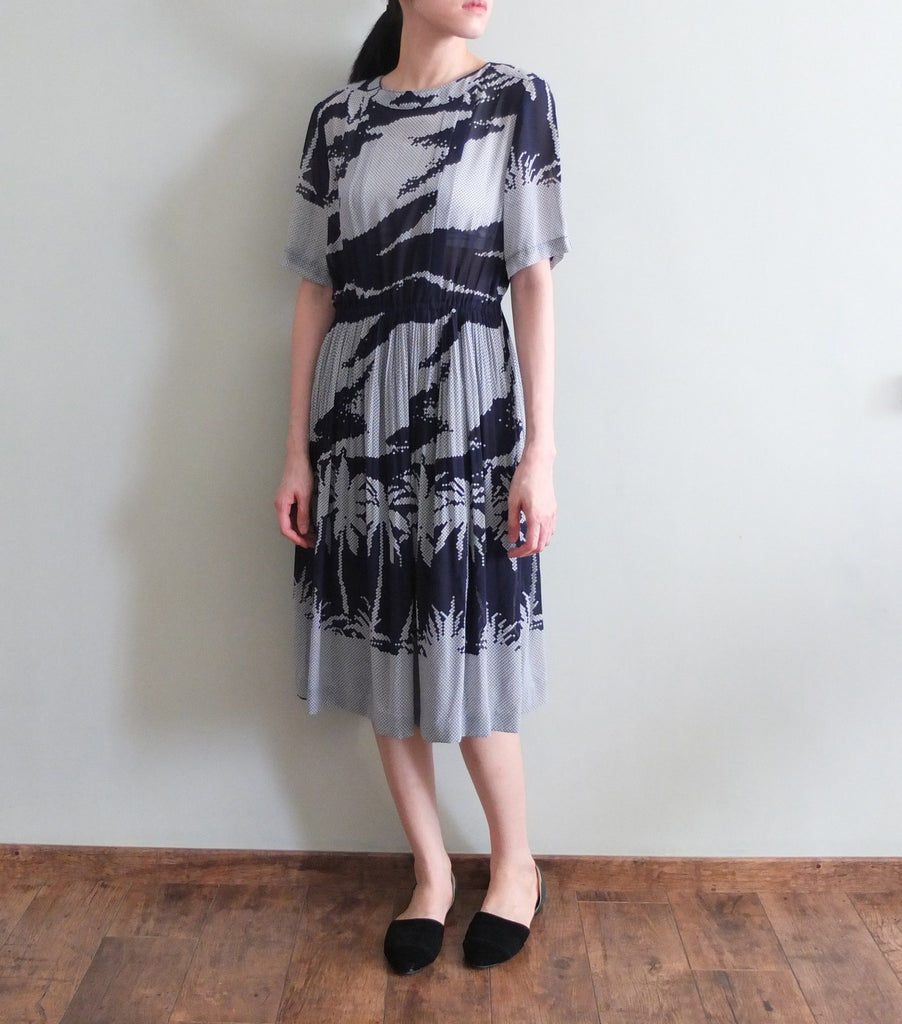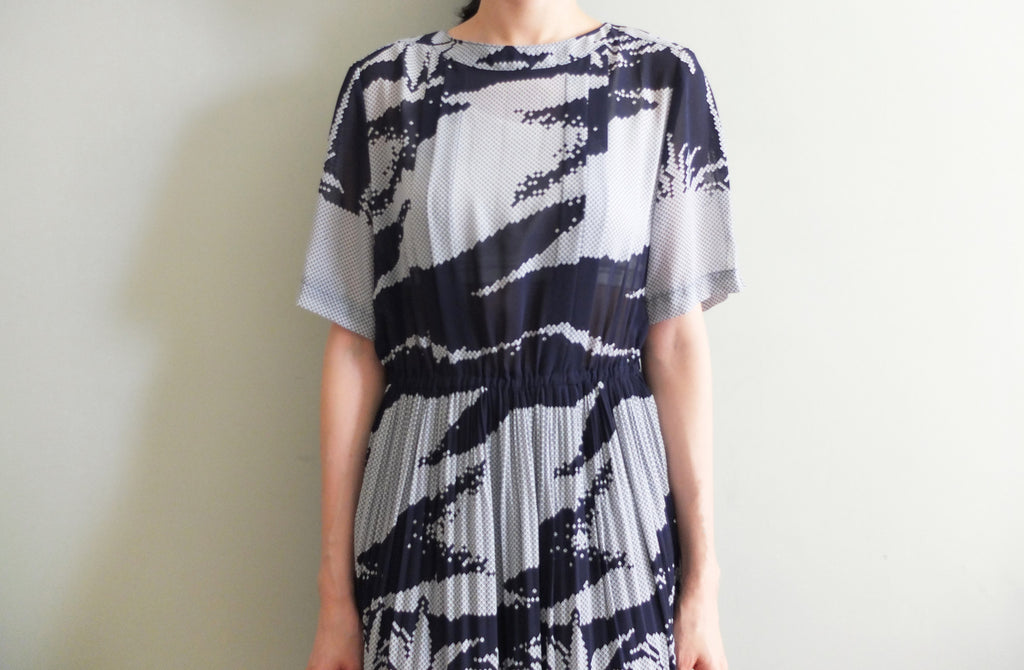 $0.00 USD
EFFECT DRESS {VINTAGE/sold out}
Details
In excellent condition,this midi-length dress features trompe l'oeil print that mixes deftly botanical and pixelized pattern. Design details include fitted waist, concealed zipper closure on the back. Pleat detailing on the front. Made in Japan. Semi-lined from the waist down. Model is wearing a slip dress underneath, which is not included in the purchase.

Color/Couleur:Blue
Material/Composition:100% Polyester
Size/Taille:One size only, true-to-size fit


Measurement (*=Point-to-point measurement, taken flat)

Pit-to-pit/Largeur aux aisselles(*): 46cm
Waist/ Tour de taille:34cm(elasticated)
Hip/Bassin:57cm
Sleeve/Longueur des manches(*):29cm
Length/Longueur:100cm


Model size/ Taille de mannequin:163cm/46kg (or 5'4/ 101 lb)

Care instructions/Entretien:
Handwash only, do not soak. do not  bleach.