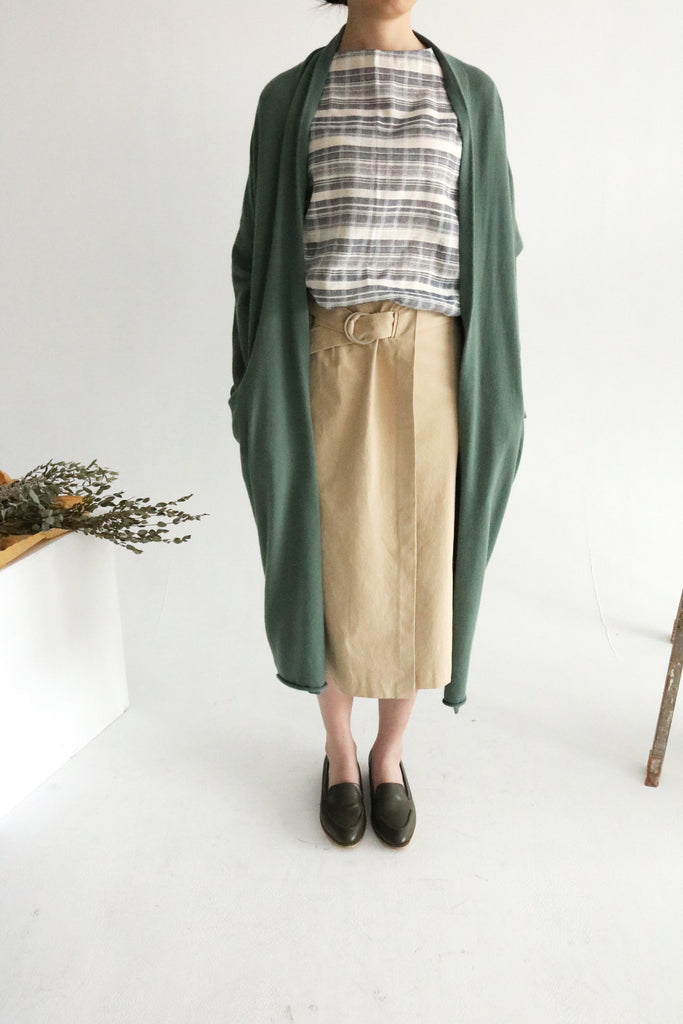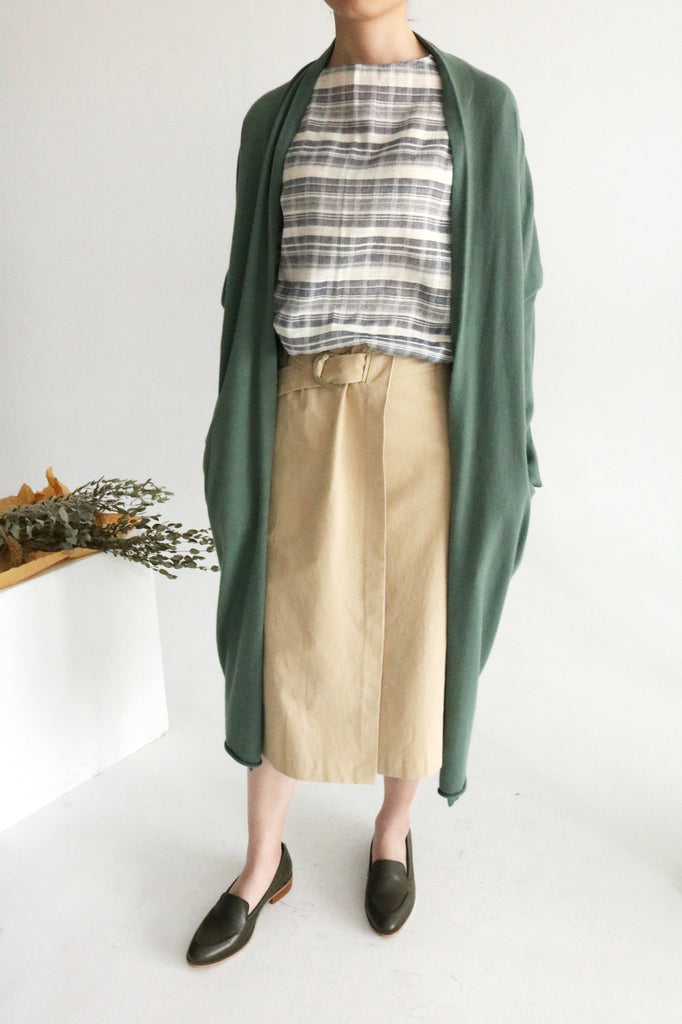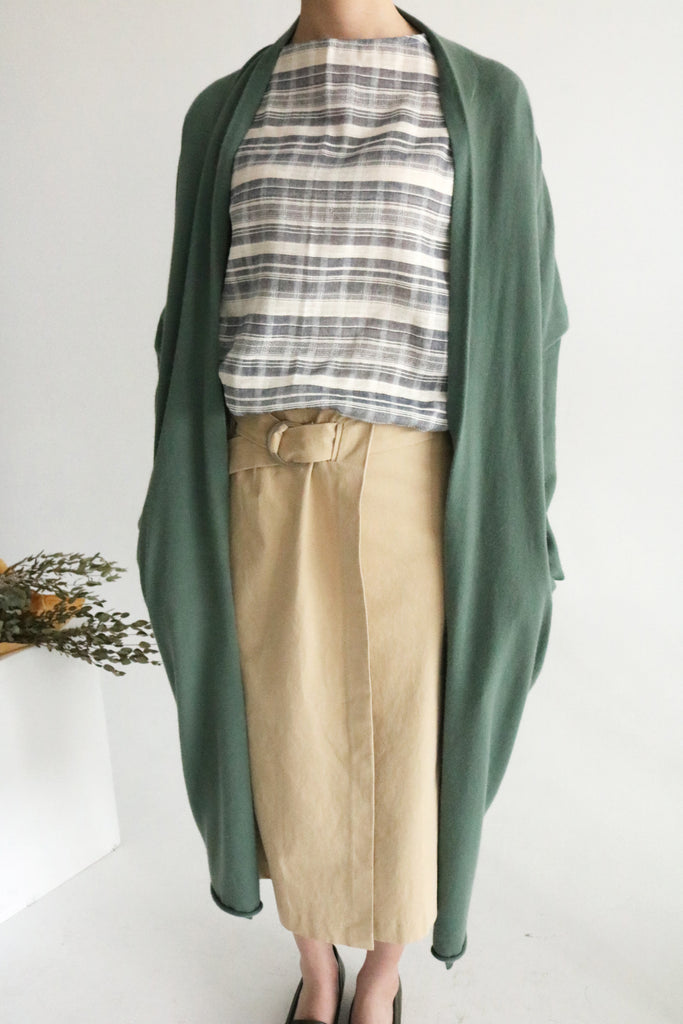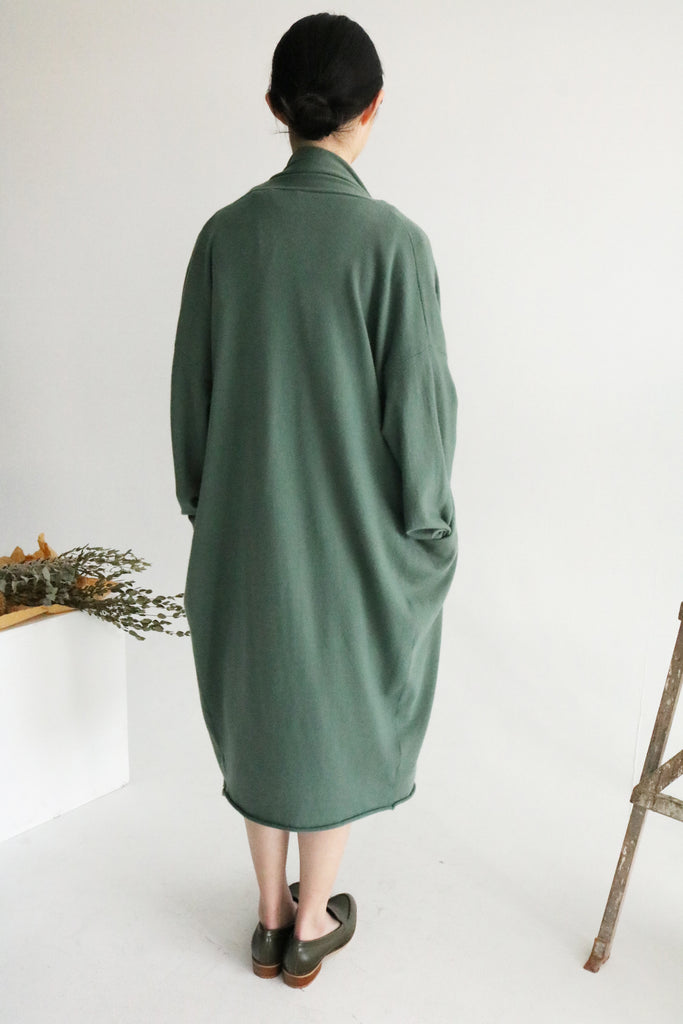 $90.00 USD
Edvardi cardigan-sold out
Details
Open-front midi-length cardigan,featuring 2 patch pockets at the front, roll-edge hem to give off a casual vibe. Perfect for transitional weather. Ready-to-ship.
Worn with:Orrin Top, Beurre Skirt
Color/Couleur:balsam green
Material/Composition: Cotton
Size/Taille:
S: 34"-36" bust/ 26"-28" waist/ 34"-37" hips, length:105cm
M: 37-39"  bust/29-30" waist/38"-41" hips length:111cm(out of stock)
Model size/ Taille de mannequin:165cm/46kg (or 5'5/ 101 lb)
Care instructions/Entretien:Dry-clean.