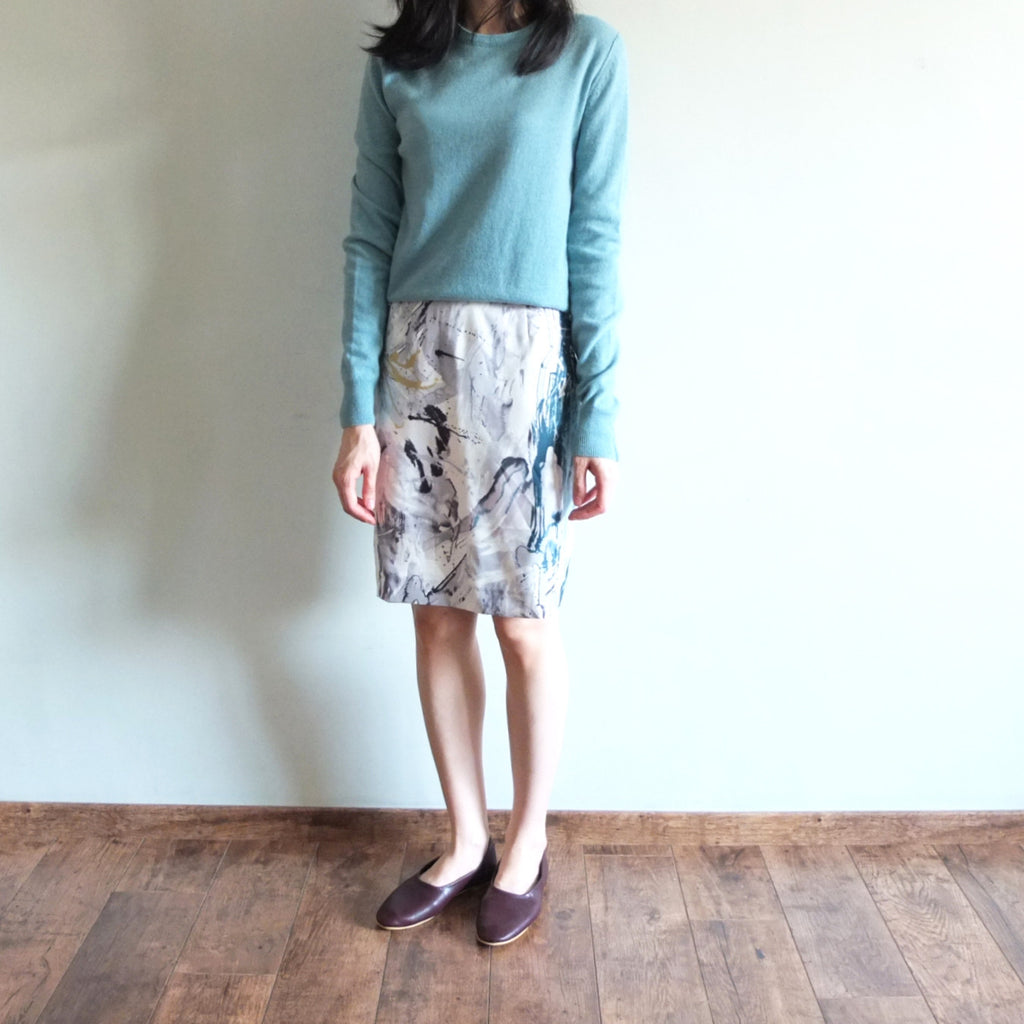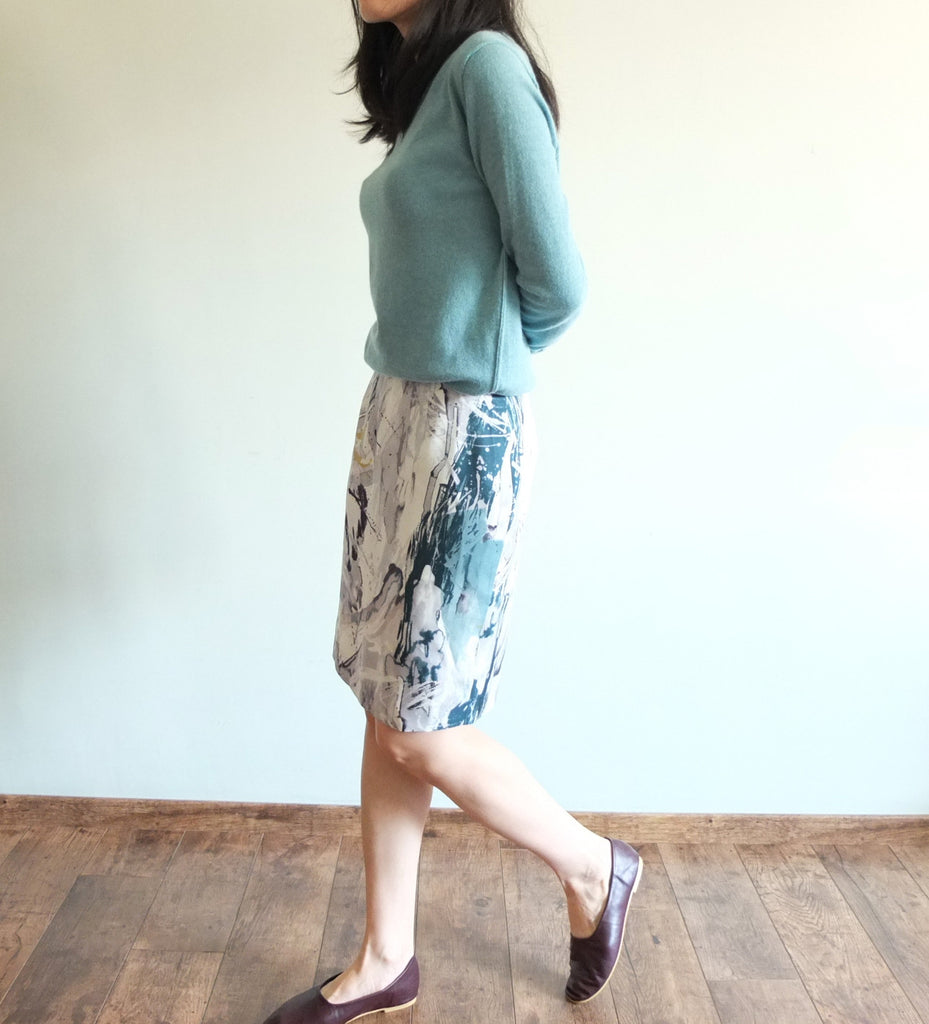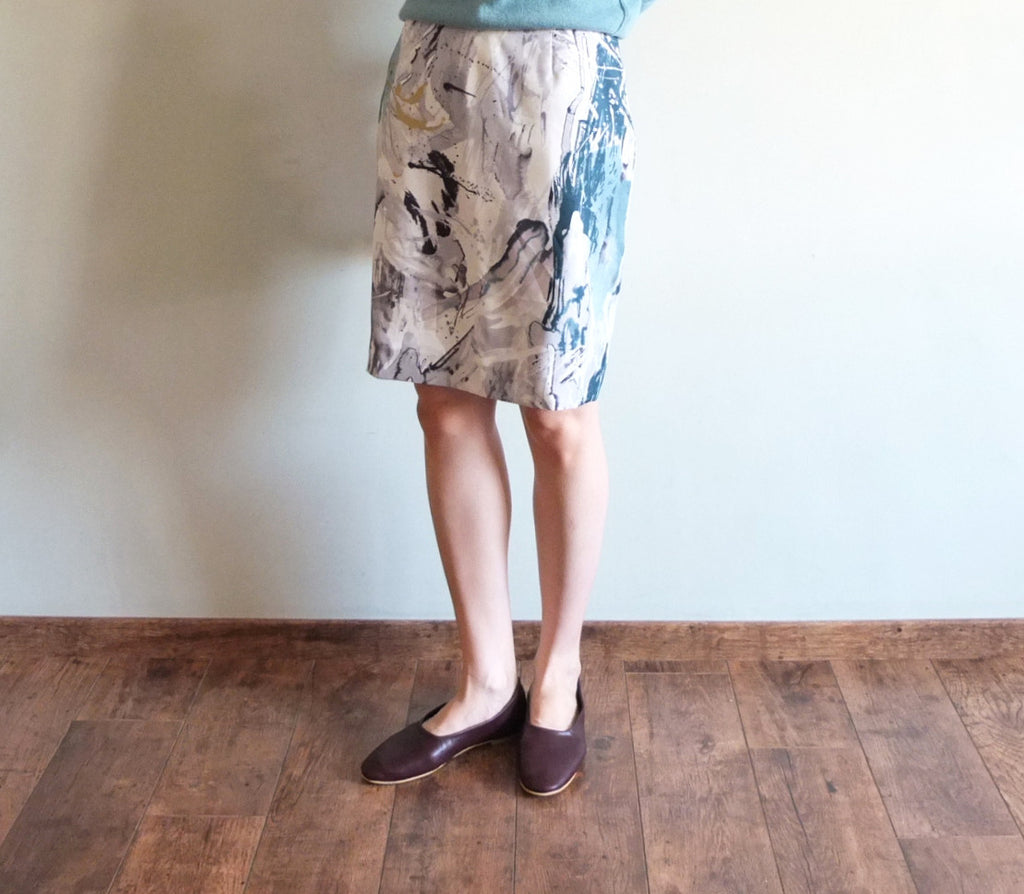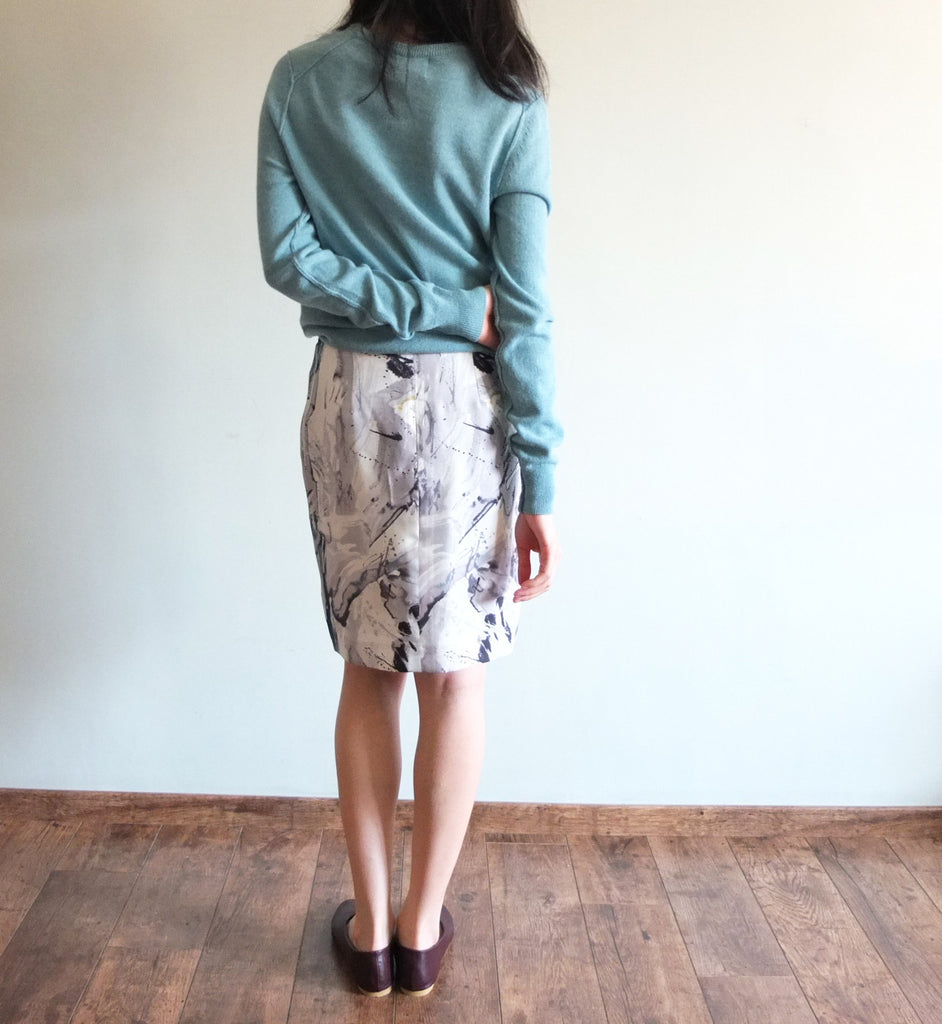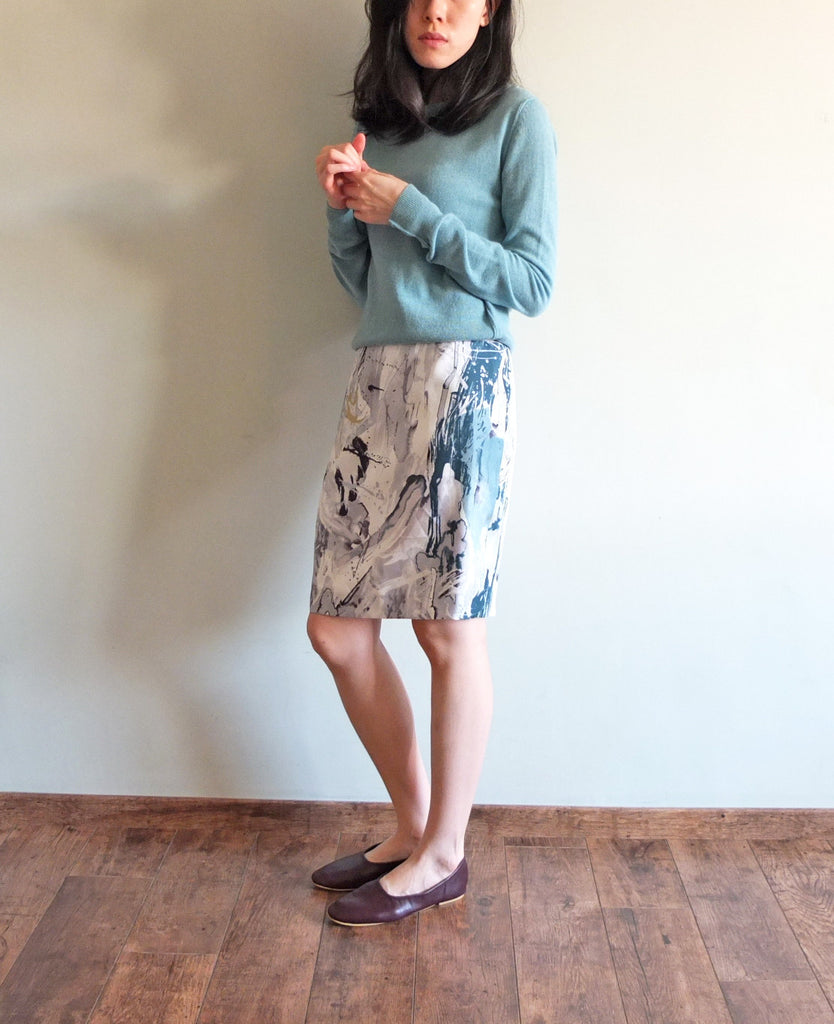 $95.00 USD
made-to-order,requires 2 weeks' wait
Ecume skirt {Limited edition}-sold out
Details

Pencil skirt with rare abstract calligraphy pattern in aquatic colour palette. Straight fit. Lined. This is on limited run as we only have a few yards of fabric on hand.We will need approx. 14 calendar days to make this.

*Please kindly note that fabric is cut manually,and the arrangement of pattern may vary slightly from skirt to skirt.


Color/Couleur: A combination of peacock green, aquablue,light grey,and white.
Material/Composition:Silk (Lining:silk and cotton blend)
Size/Taille:S/M/L, fits true-to-size

Measurement (*=Point-to-point measurement)

Waist/ Tour de taille:25"-26"/27"-28"/29"-30"
Hip/Bassin:33"-34"/35"-36"/37"-38"
Length/Longueur:48cm/49cm/50cm


Model size/ Taille de mannequin:163cm/47kg.(5'4/ 101lb) wears Small

Care instructions/Entretien:

Dry-clean only.