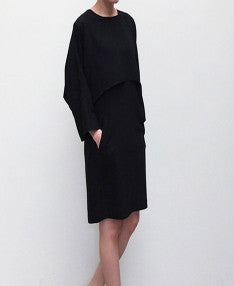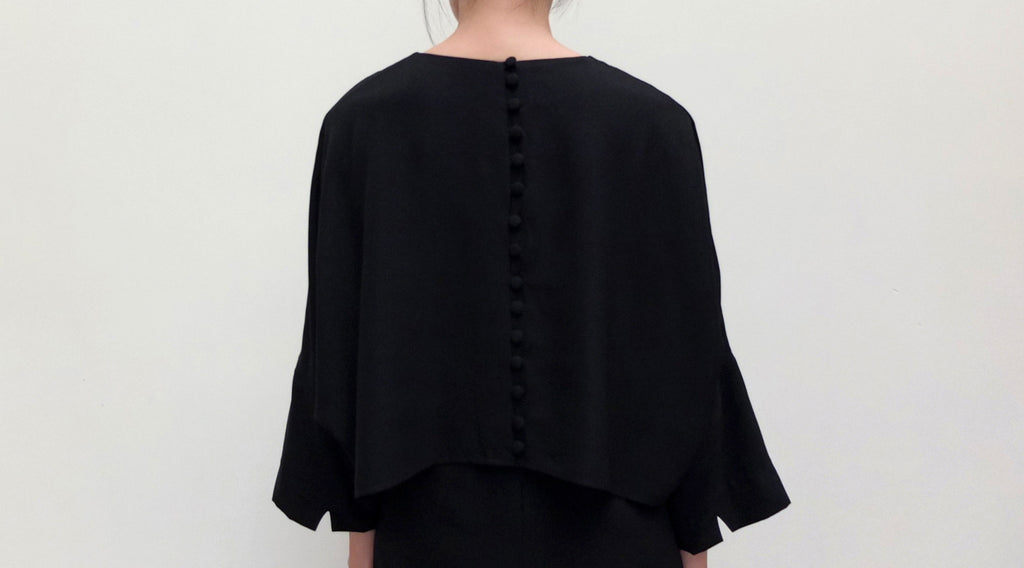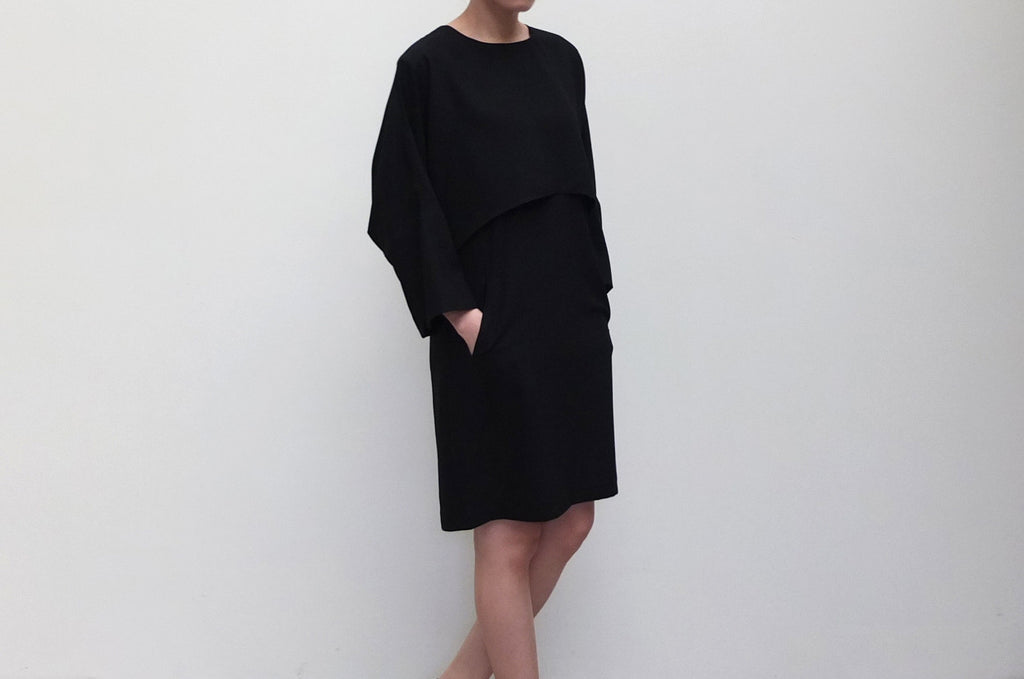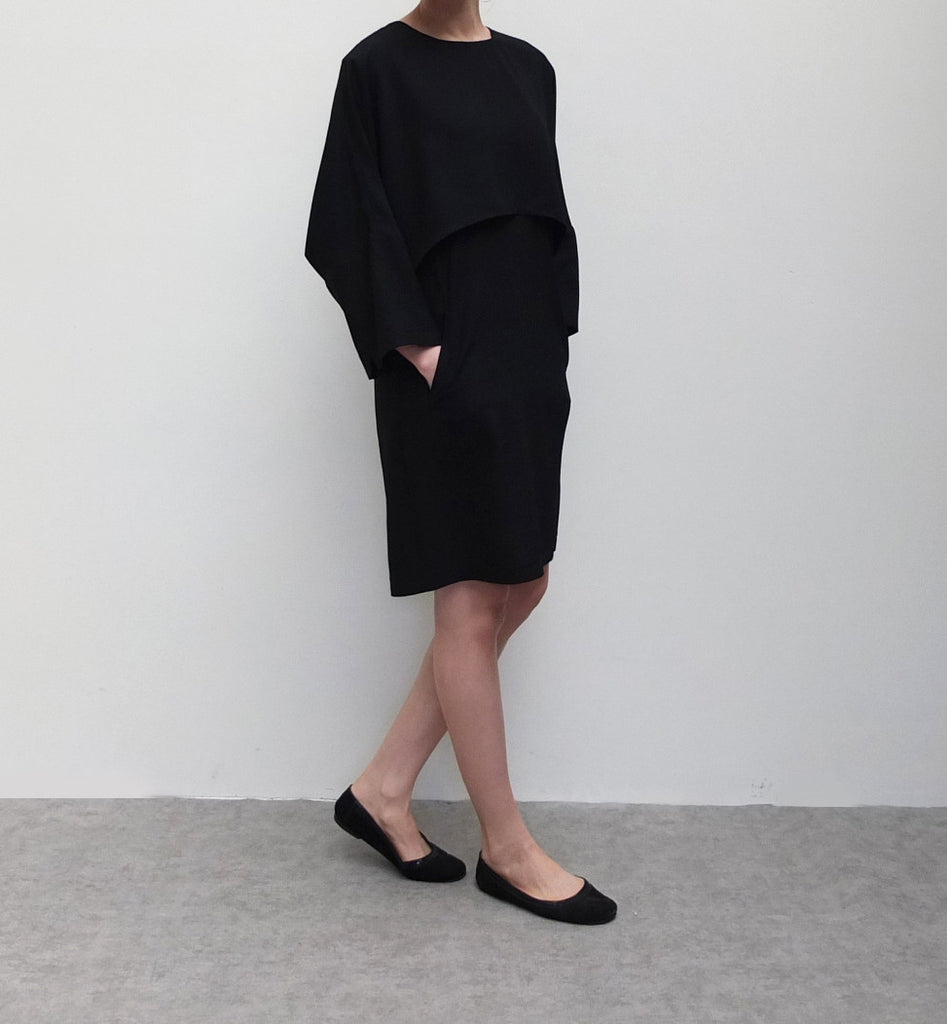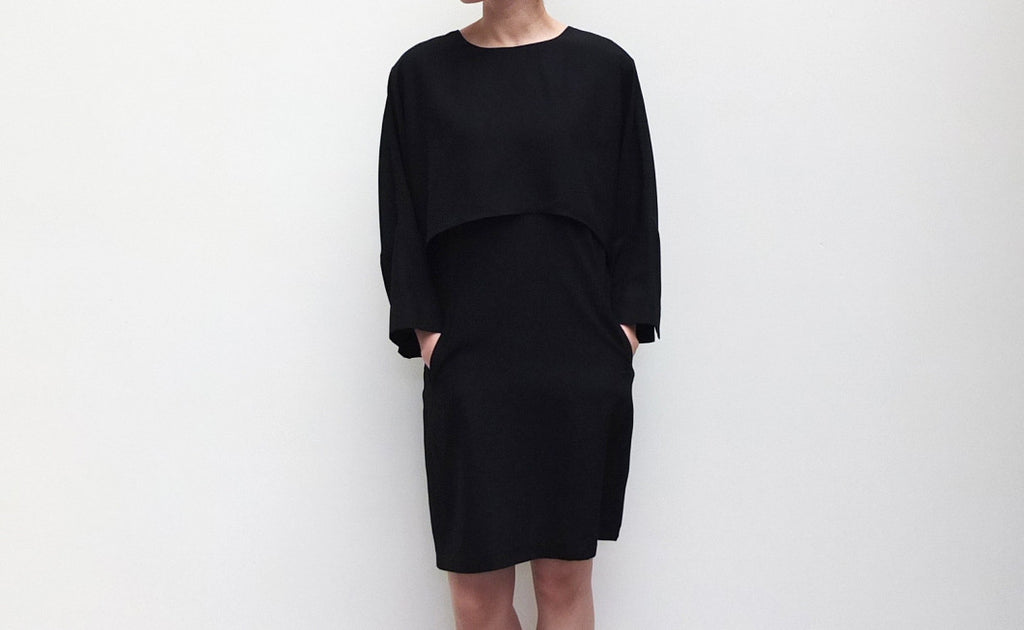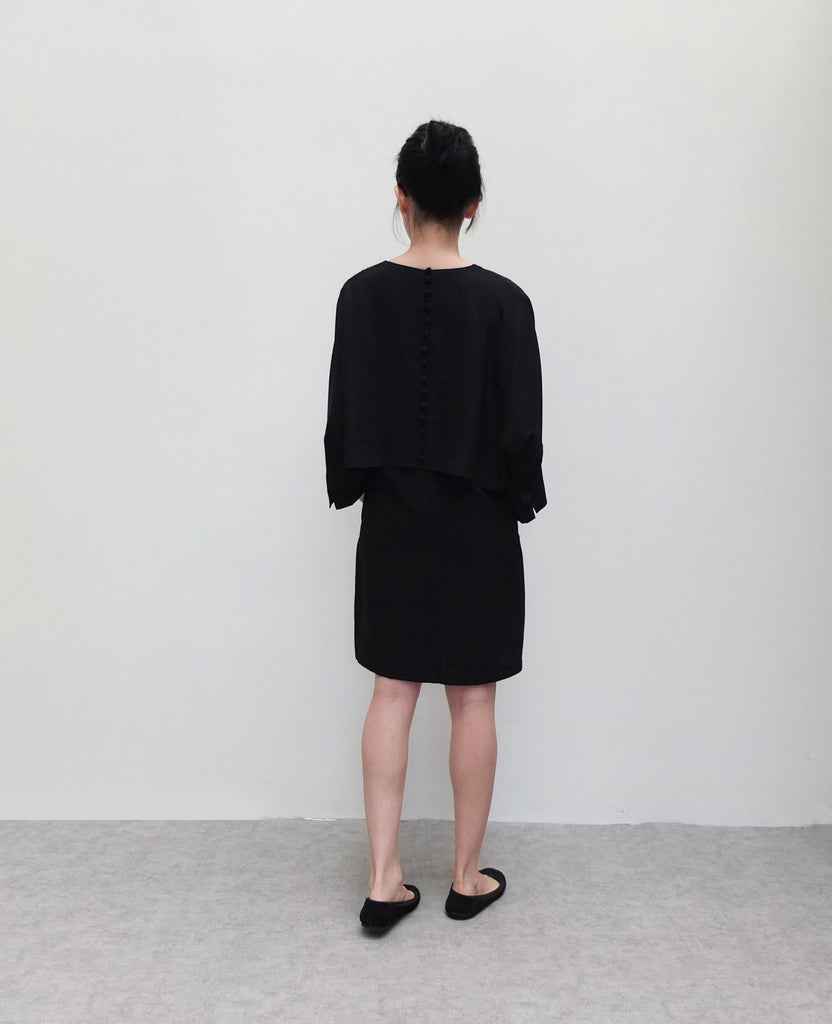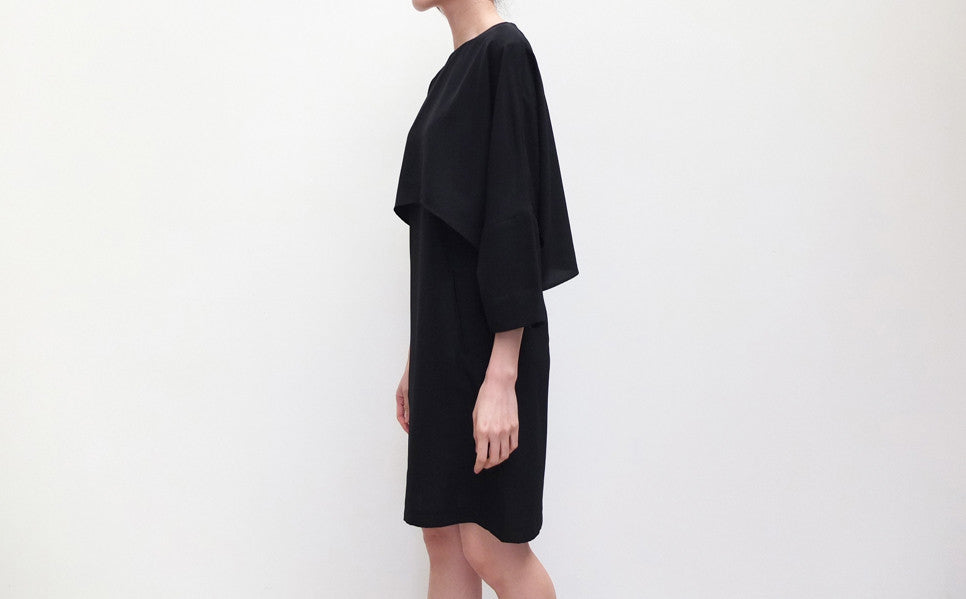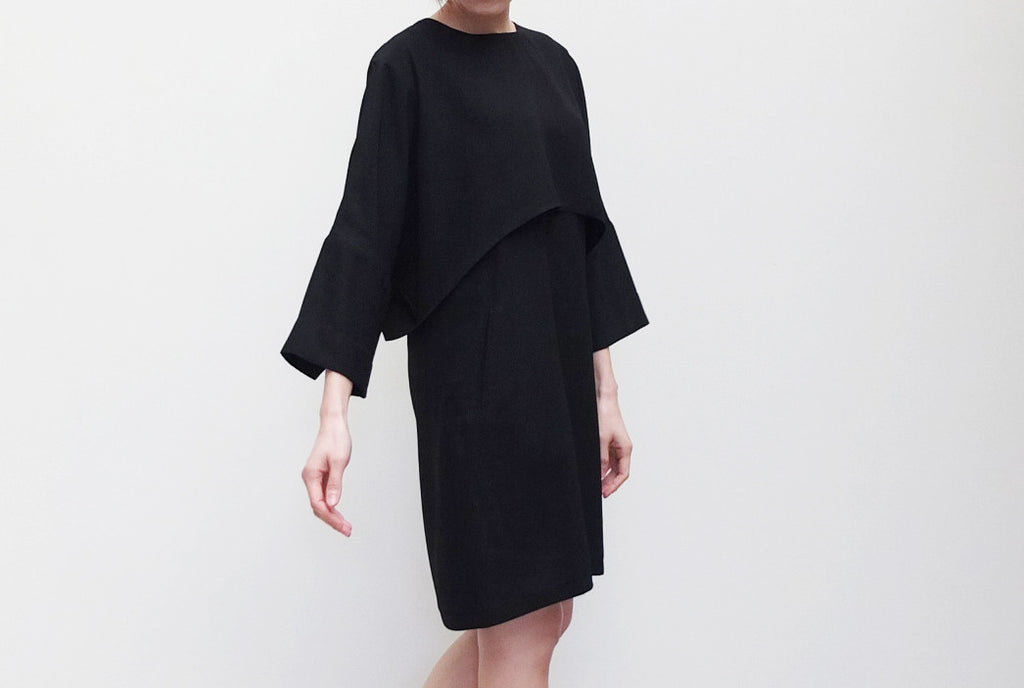 $140.00 USD
Lead-time is 18 business days, excluding shipping timeframe.
Devons dress
Details

LBD with overlay details- crop top with fabric buttons running down the center back placket, featuring 2 welt pockets at front.Length hits just above the knees. Not lined. 
*Lead-time is 18 business days, excluding int'l shipping time-frame.

Color/Couleur:Black
Material/Composition: polyester 
Size/Taille:Customized based on customer's measurement. (Customer will need to provide shoulder width, bust/waist/hip measurement and height details during checkout.)

Default length /Longueur par défaut:89cm

Model size/ Taille de mannequin:163cm/46kg (or 5'4/ 101 lb)

Care instructions/Entretien:
Cold handwash, Do not soak. Do not bleach. Do not tumble-dry.
 
商品描述
黑色空間感雙層次洋裝
假兩件式空間感層次洋裝
上衣部分作短版圓弧剪裁
七分和服寬袖(袖口有開衩方便捲上) 背後有排扣 前方有兩個斜角口袋
無內裡

顏色: 黑
材質/成分: 100% polyester
尺寸: 訂作(顧客需提供身高/肩寬/淨身三圍)
全長: 89cm

麻豆拍攝時的身高體重:163cm/46kg
洗滌/保養說明