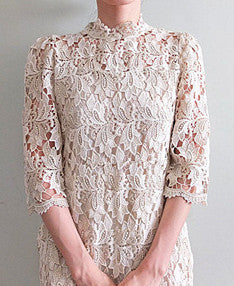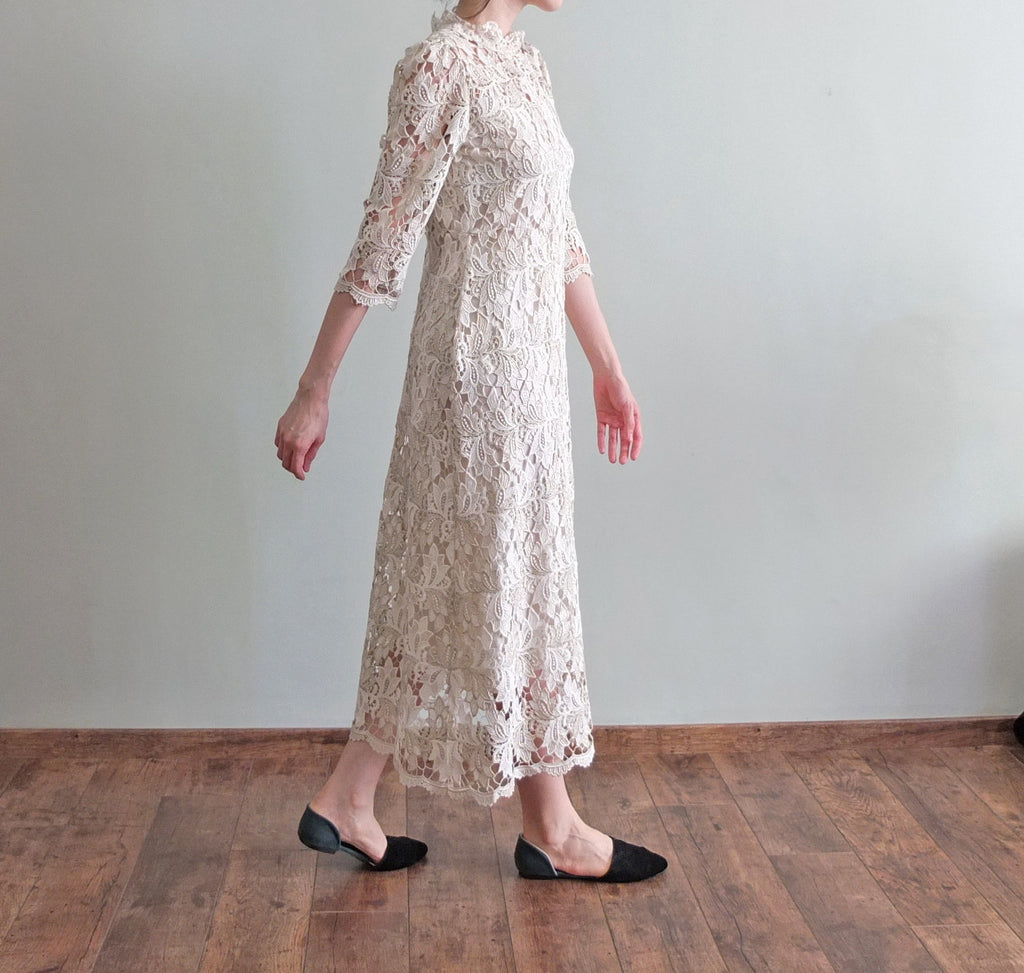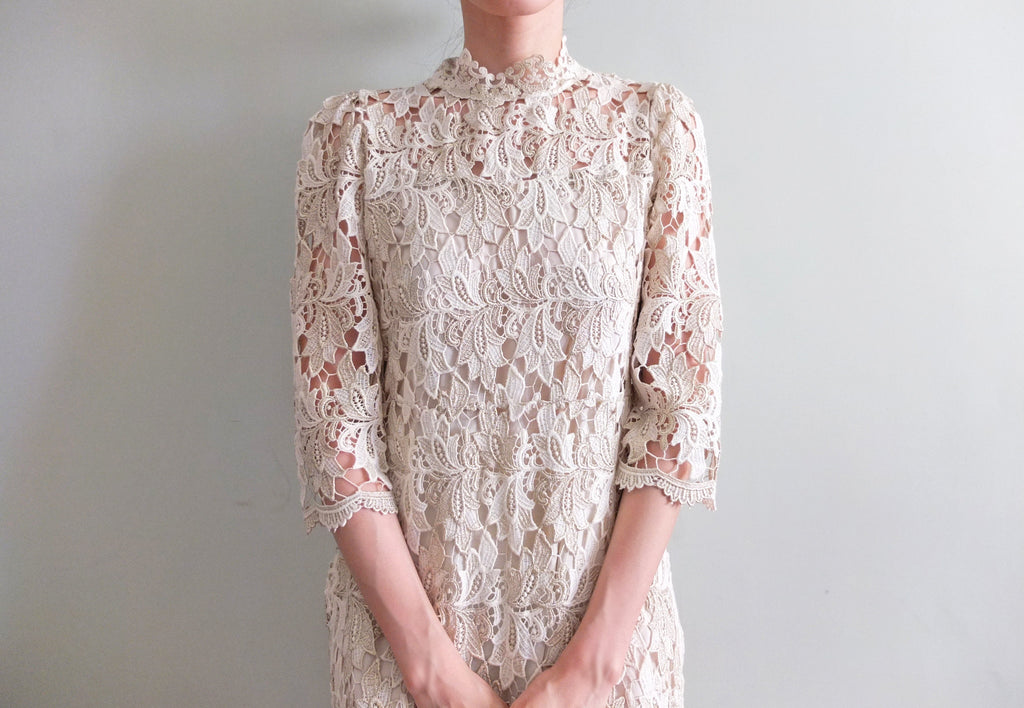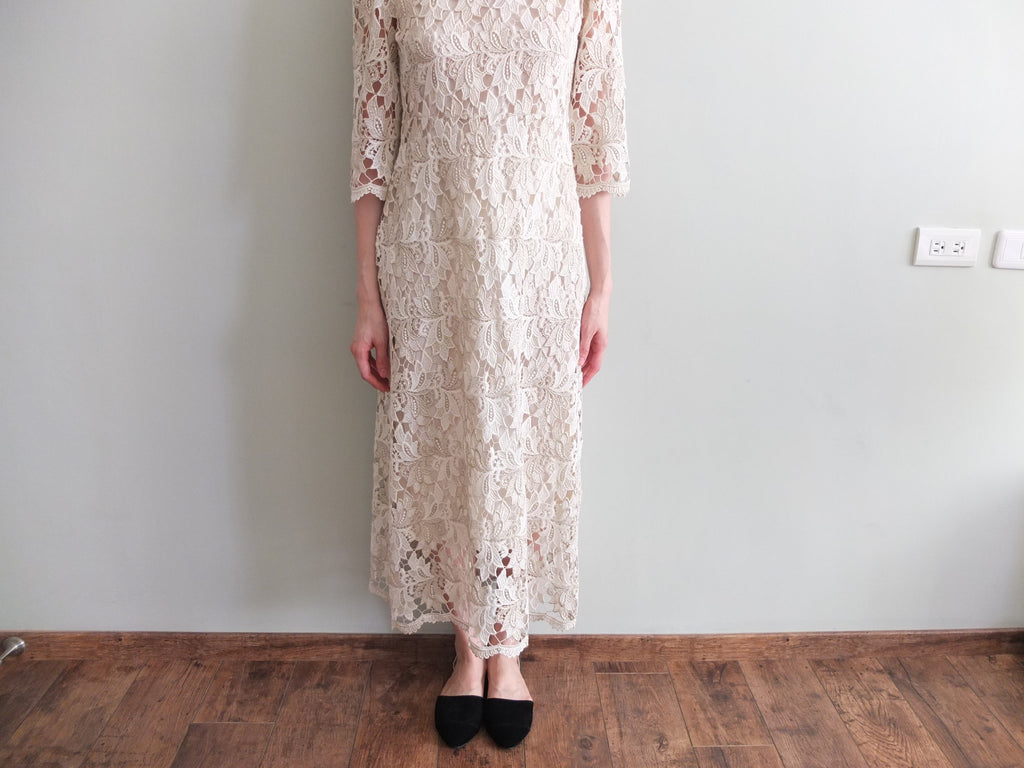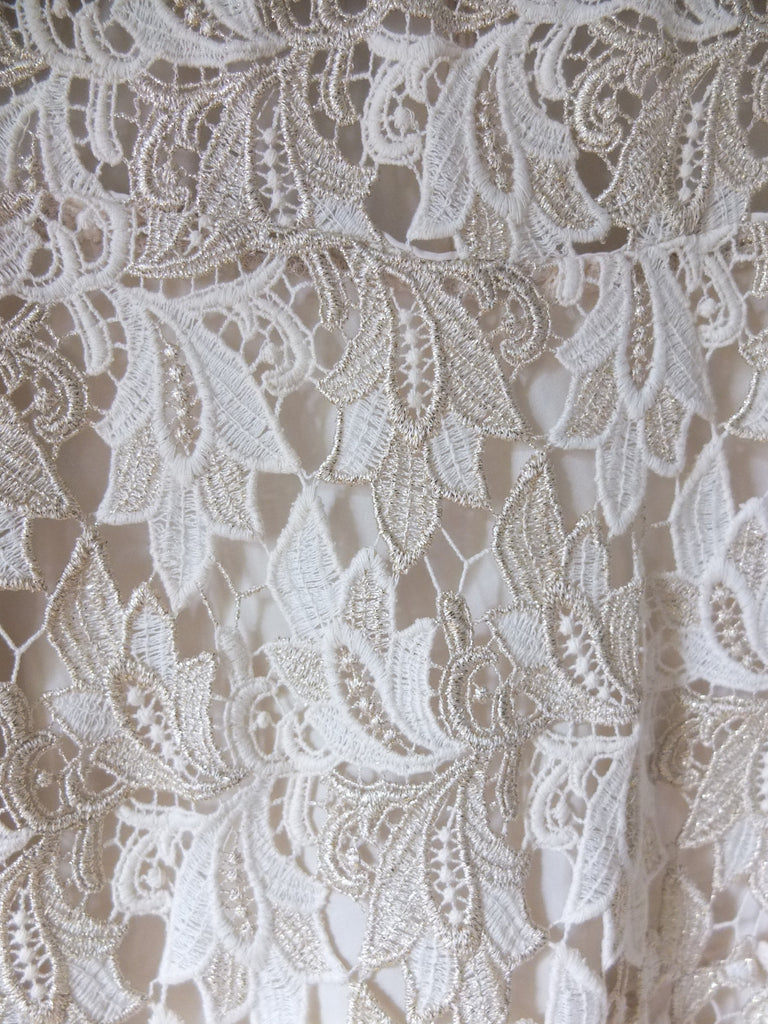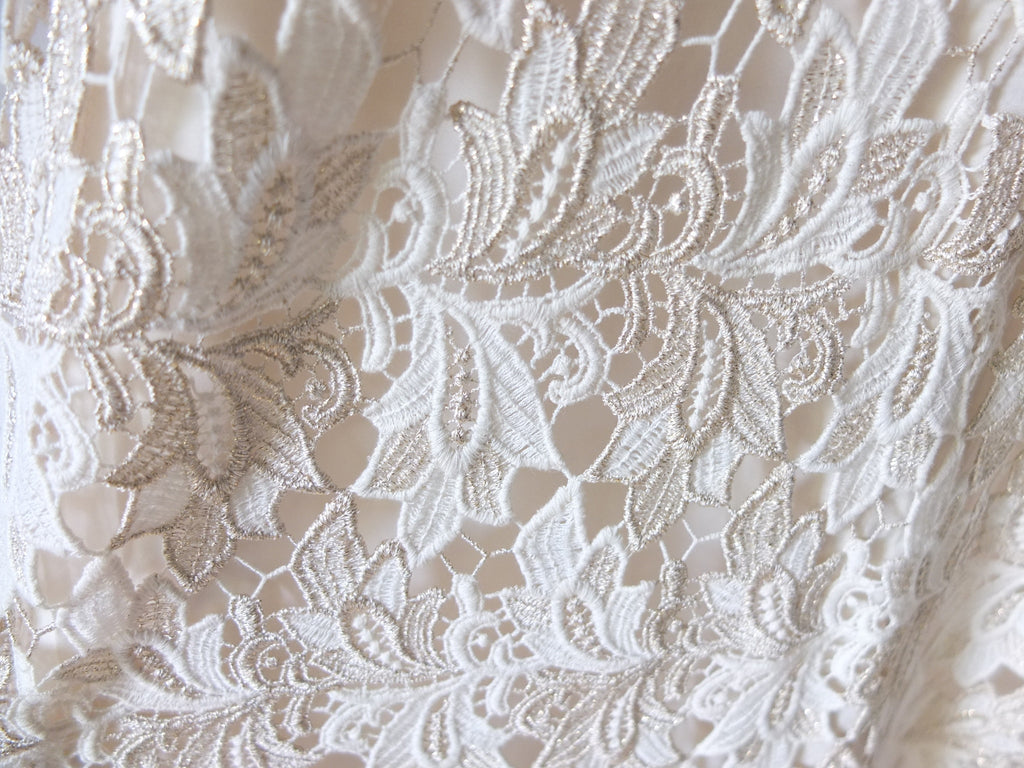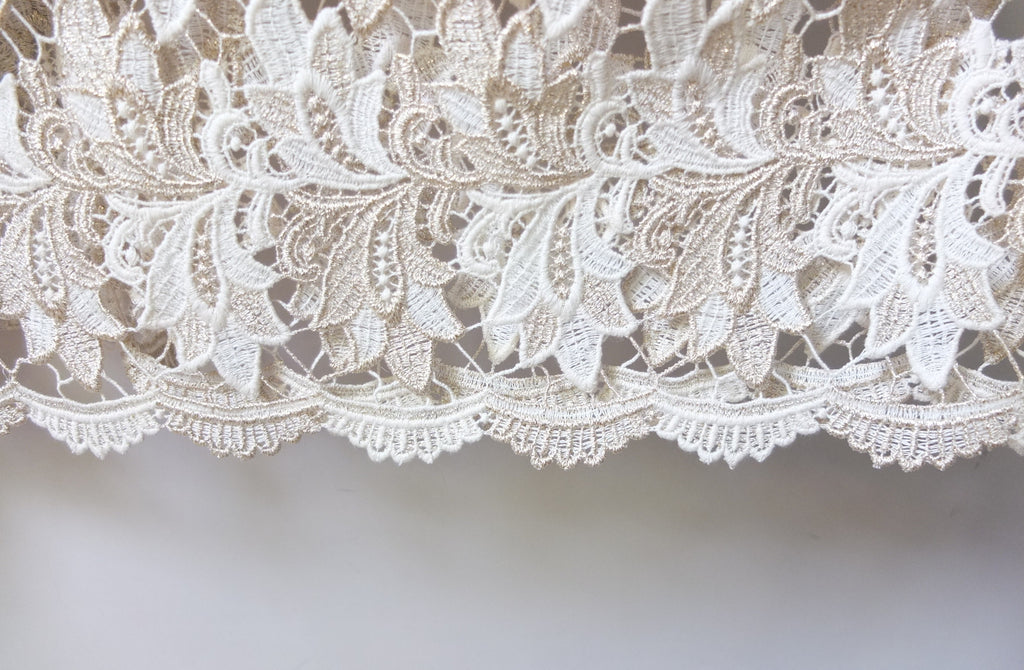 $0.00 USD
Brocade Gown {Sold out}
Details
Featuring intricate brocade lace cutout pattern throughout with a few gold threads woven into the pattern. Length hits above the ankle. Lined.Straight-fit.3/4 sleeves.

Color/Couleur:ecru with gold threads
Material/Composition:Cotton, hint of stretch
Size/Taille:One size only. Runs true- to -size

Measurement (*=Point-to-point measurement)

*Shoulder/Épaule:36cm
Bust/Tour de poitrine:44cm(*)
Waist/ Tour de taille: 24"-26"
Hip/Bassin:34"-35.5"
Sleeve/Manche:43cm
Length/Longueur:121cm


Model size/ Taille de mannequin:160cm

Care instructions/Entretien:
Dry-clean only.