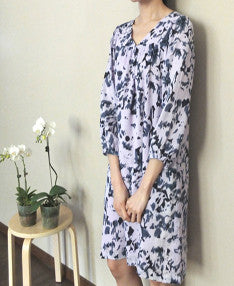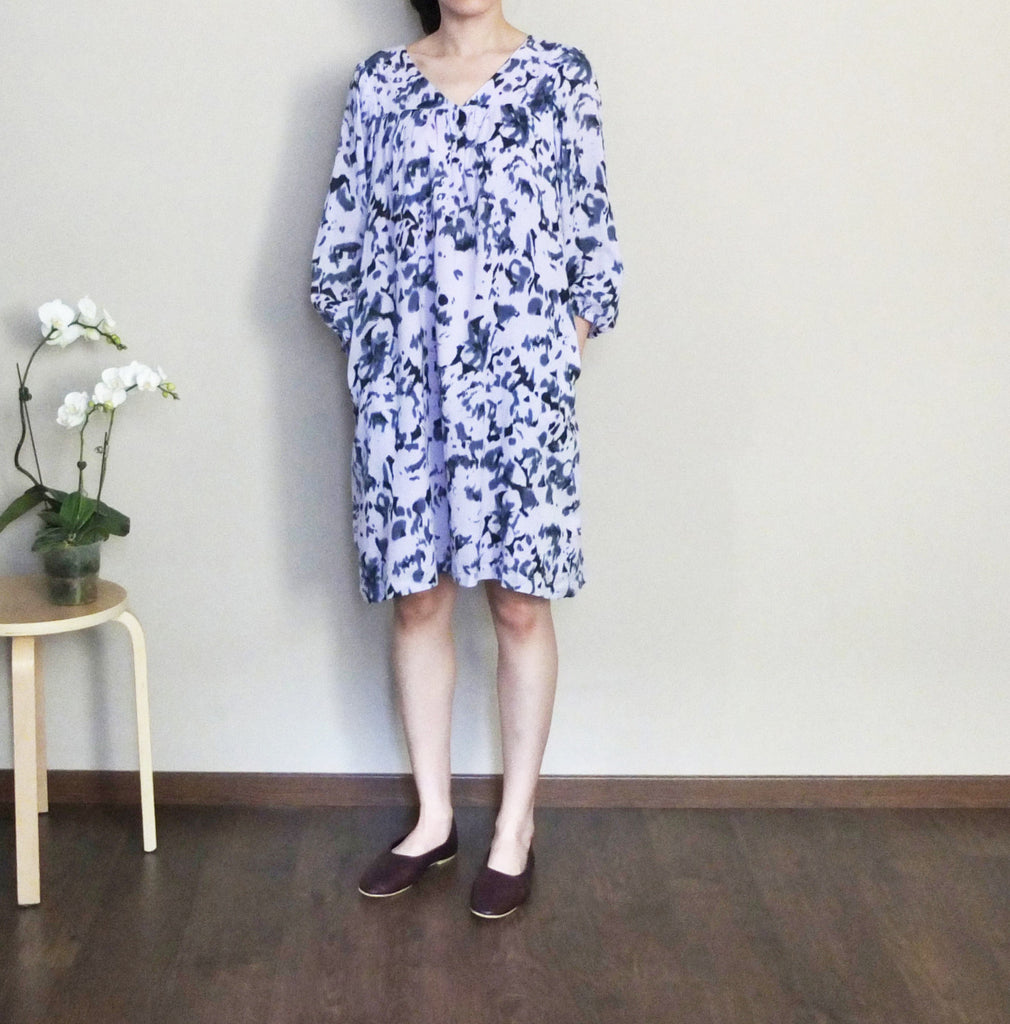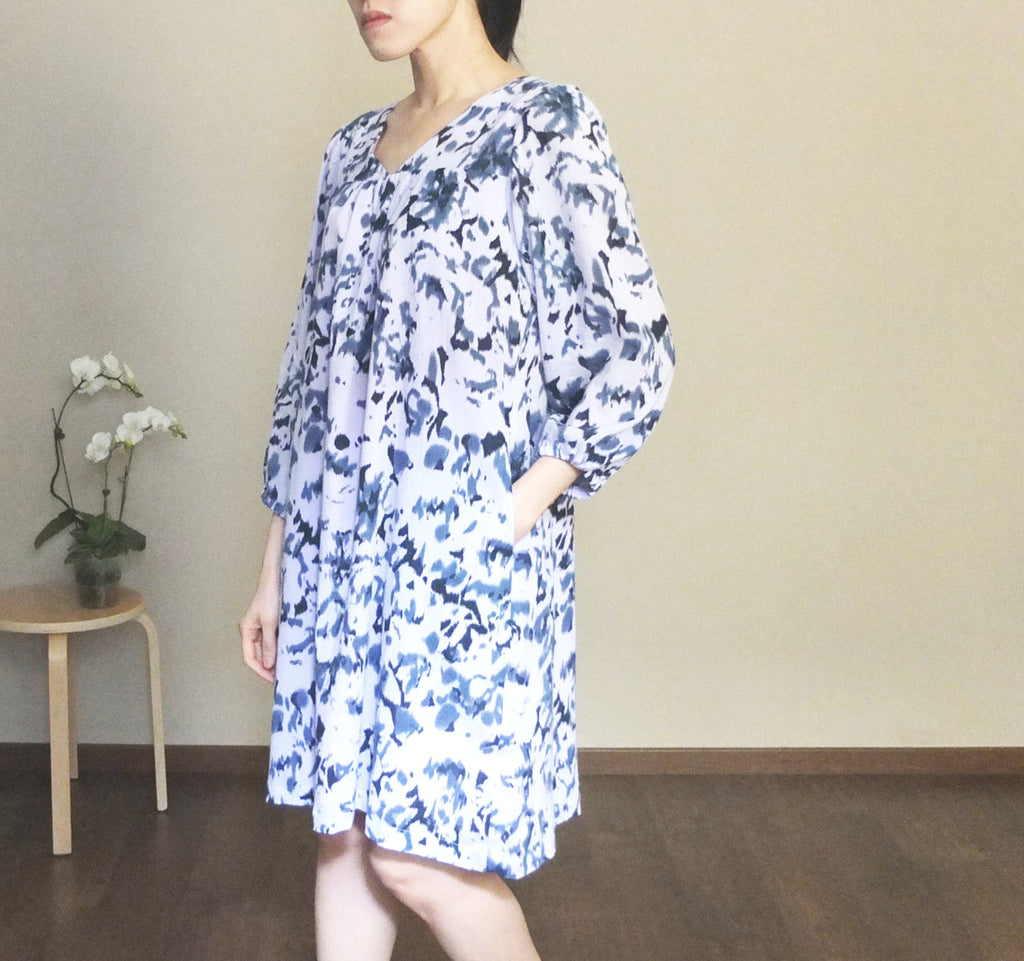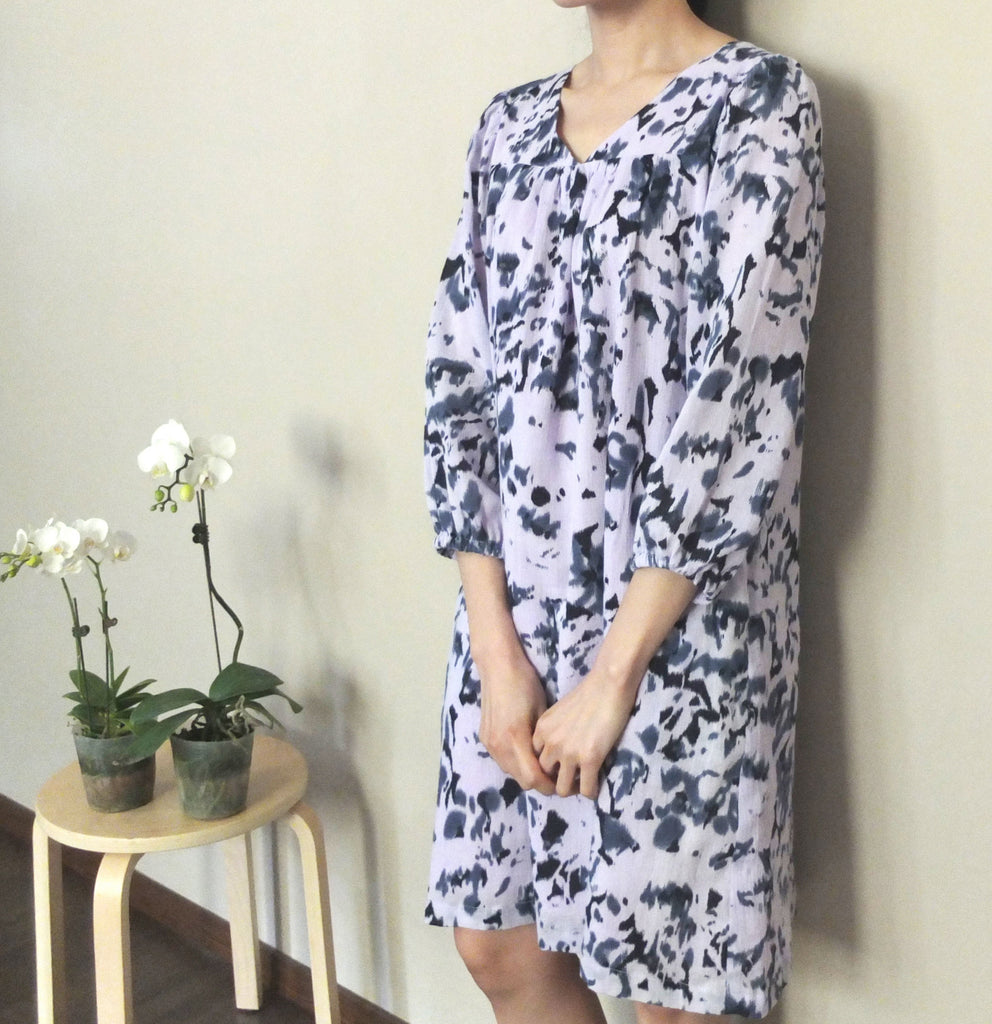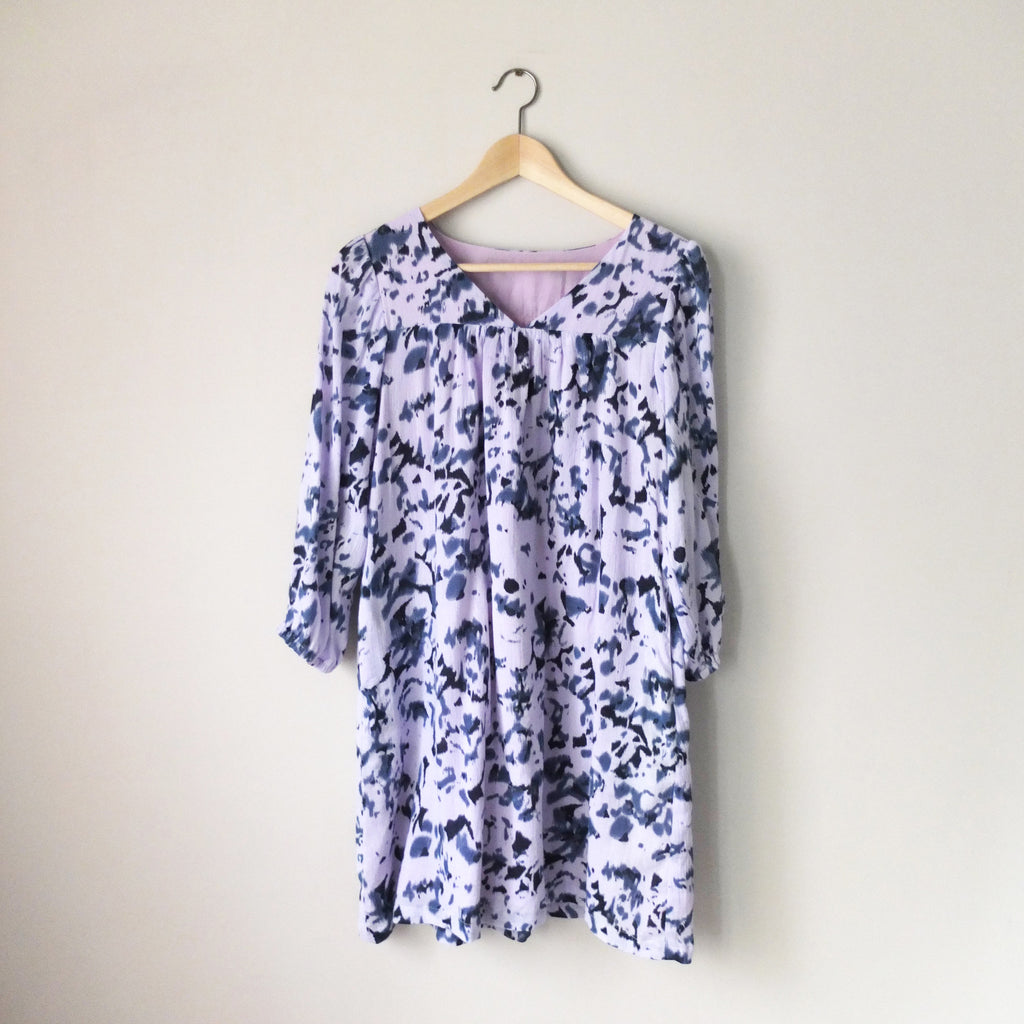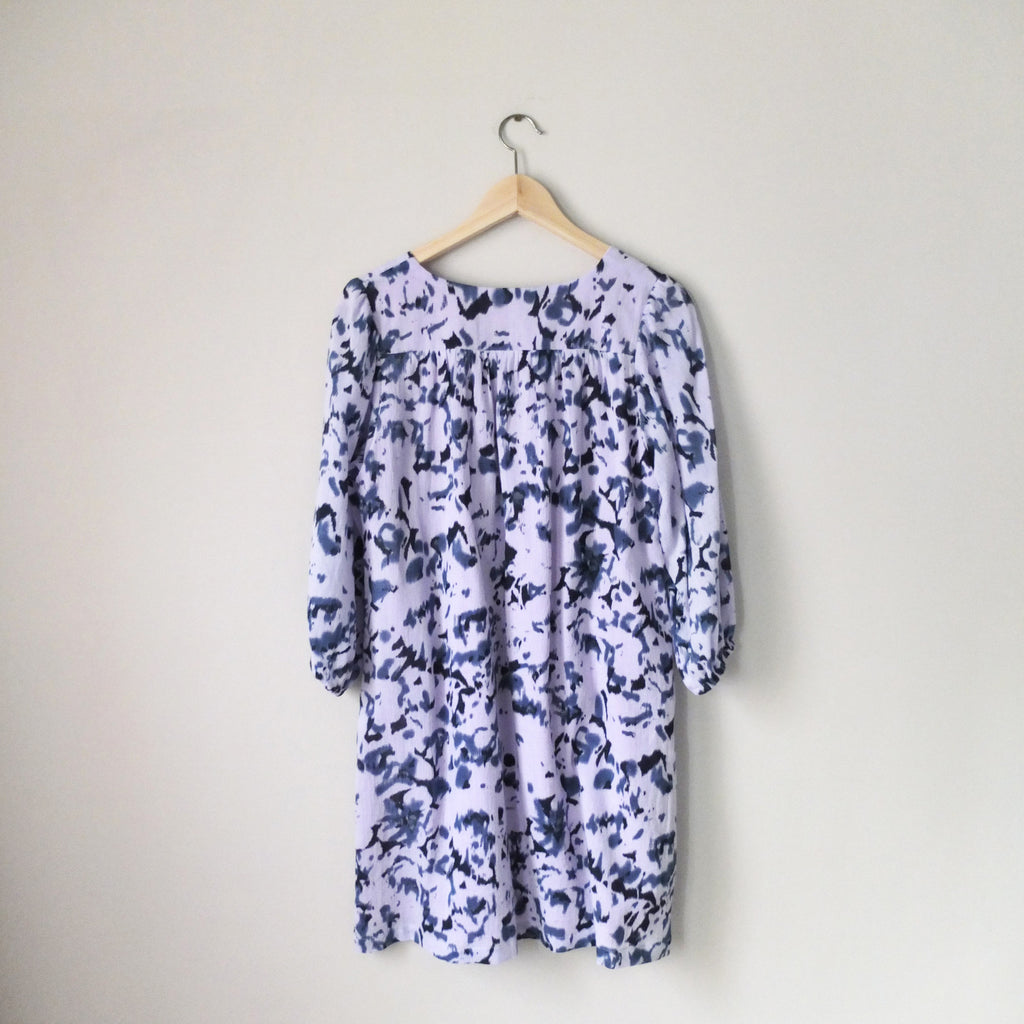 Details
*v-neck design with a babydoll silhouette
*gathered front and back yoke
*batik print hand-dye fabric{limited edition}
*slip-on style with ample wiggle room
*3/4 elastic cuff sleeves
* Functional side seam pockets.
*Lead-time is 18 days, excluding int'l shipping time frame

Color/Couleur: batik hand-dye print (a gorgeous mix of lavender,indigo, and blue)
Material/Composition:Cotton/Linen blend (lining:polyester)
Size/Taille:Customized based on customer's measurement. (Customer will need to provide shoulder width, bust/waist/hip measurement and height details during checkout.)

Default length /Longueur par défaut:90cm

Model size/ Taille de mannequin:163cm/46kg (or 5'4/ 101 lb)

Care instructions/Entretien:
Cold handwash. Do not soak. Air-dry.
/品牌媒體報導/
MétaFormose在2014八月份榮登法國版流行時尚指標Elle網站Dossier Mode的獨立小店推薦系列2015年2月登上英國版Vogue品牌capsule collection介紹單元
https://cdn.shopify.com/s/files/1/0230/1893/files/isa_760xN.21115308304_6vdw.jpg?3353670796327163373


設計重點

如何將大都會中女性波希米亞特質顯現出來 用民族風的手染棉麻材質為都會女性
打造一件日常go-to dress是這件的創作初衷 兼具實用/美感/舒適 我們選擇了V領跟ㄧ字剪裁 經典職業女性輪廓 裙擺後方開衩讓穿著者可以自在活動 兩邊的隱型口袋也增加了實穿性 再搭配上一件深色blazer 就是很完美的組合

*我們需要2.5週時間製作 MF昰兩人小團隊 恕不接急單


顏色:紫靛藍
材質/成分:棉麻
尺寸:訂做需要肩寬/身高/以及淨身三圍


全長:90cm 以顧客身高作調整

麻豆拍攝時的身高體重:163cm/46kg

洗滌/保養說明
冷水手洗/勿烘乾/勿浸泡/隔布反面熨燙