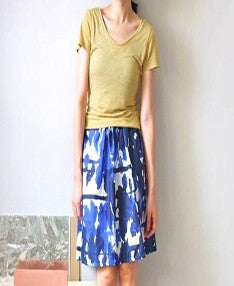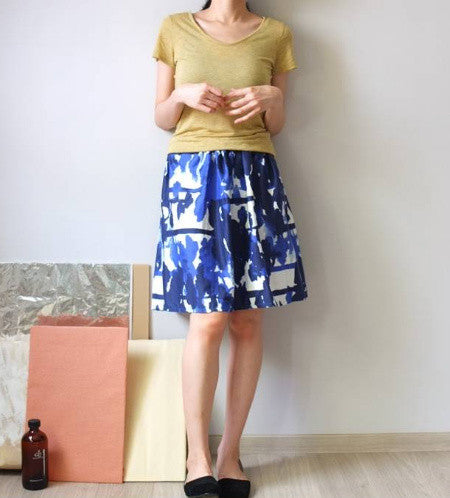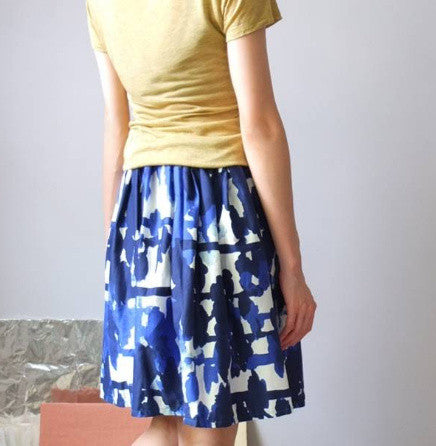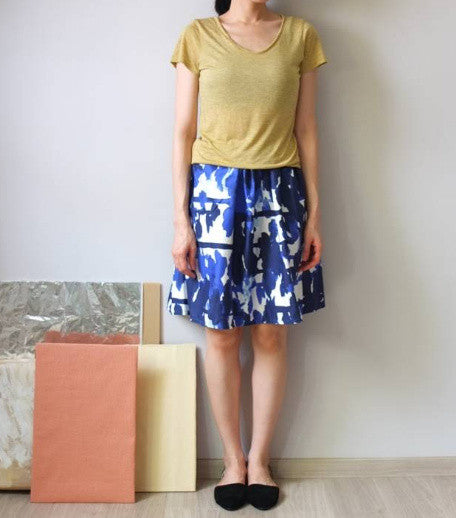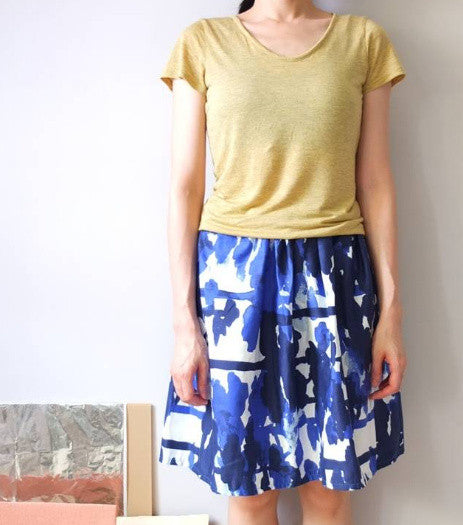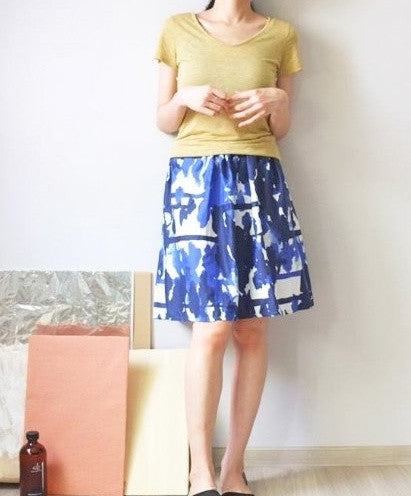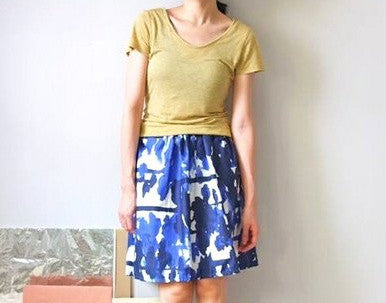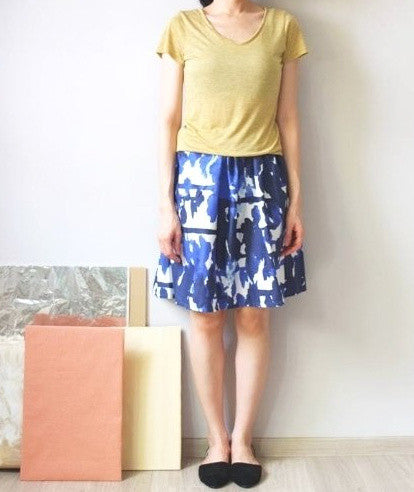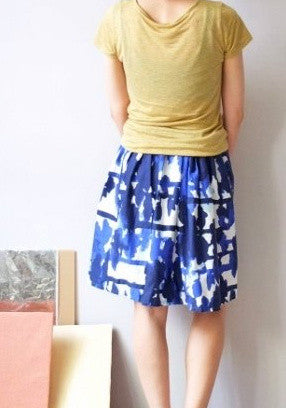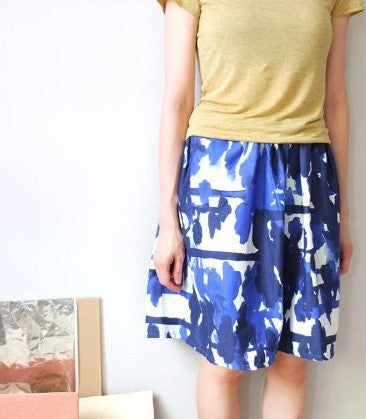 $0.00 USD
Paint skirt(sold out)
Details
This is an upcycled skirt using the fabric of an unsold dress from previous collections. Fabric originates from Eastern Europe. Features brushstroke print of various shades of blue,elasticated waistband and a flare silhouette.Length hits above the knee.
No lining.
Color/Couleur:Blue
Material/Composition:100% cotton
Size/Taille:One size only, true-to-size fit with elasticated waistband


Measurement (*=Point-to-point measurement)

Waist/ Tour de taille:24"-28"
Hip/Bassin:will fit up to 40"
Length/Longueur:50cm


Model size/ Taille de mannequin:163cm/46kg (or 5'4/ 101 lb)

Care instructions/Entretien:
Handwash only. Do not soak, do not tumble-dry.