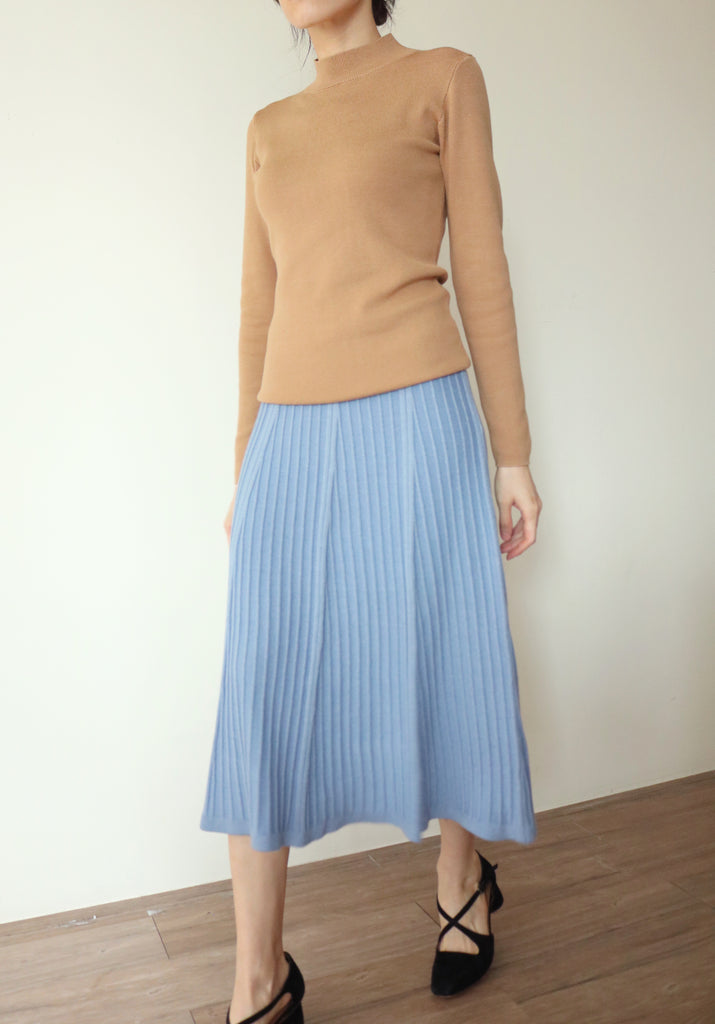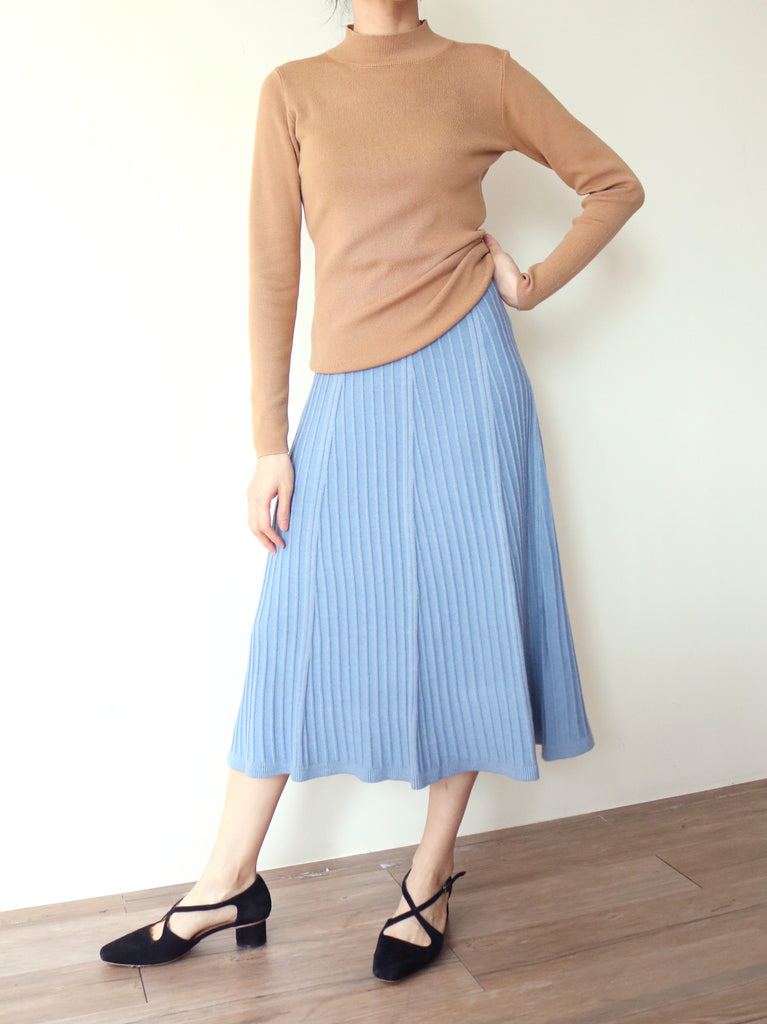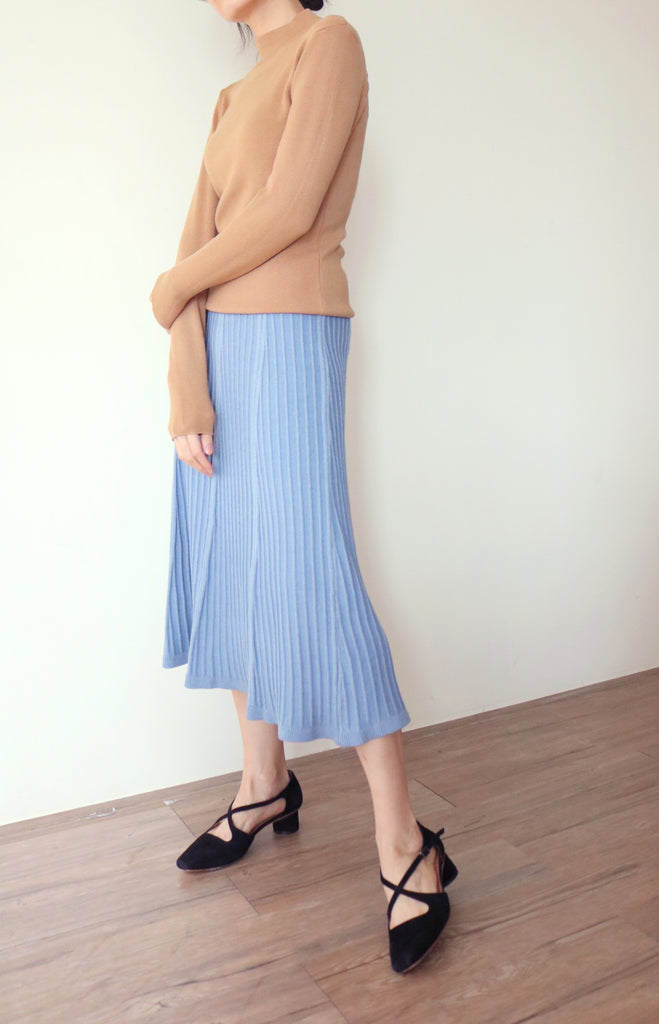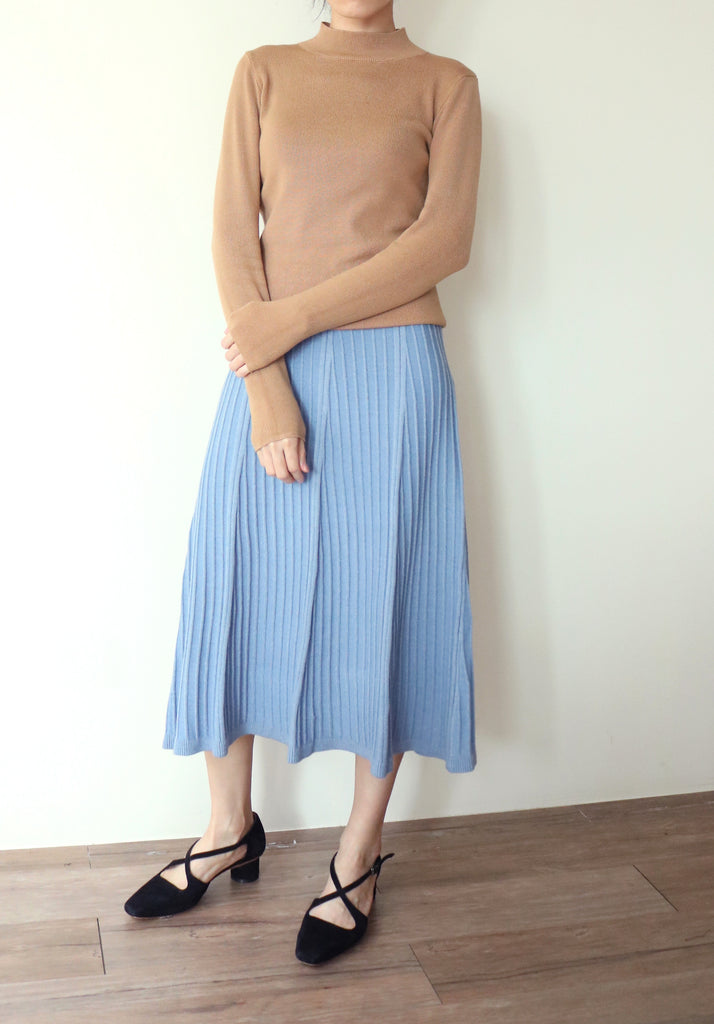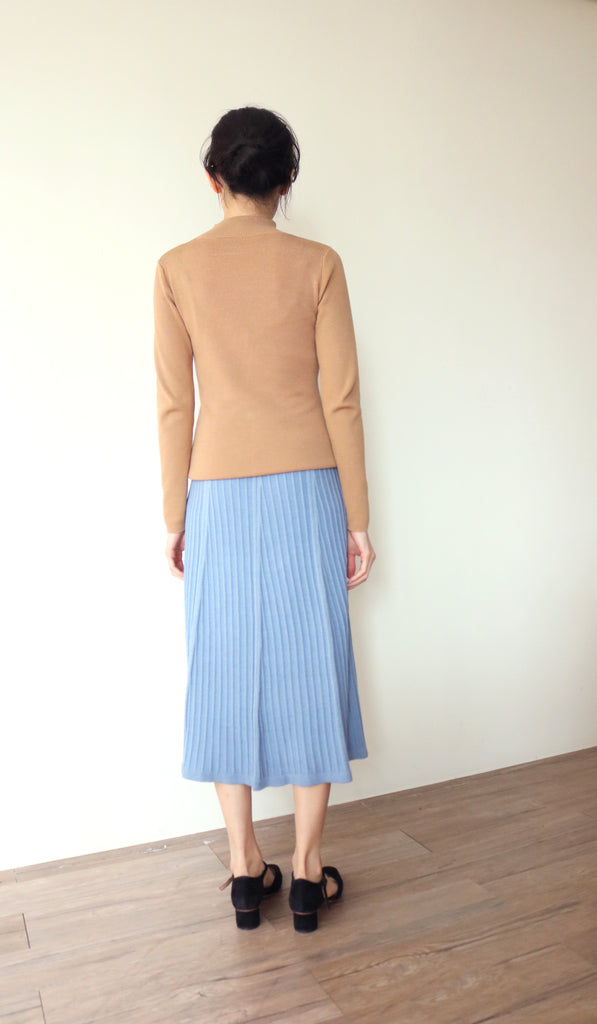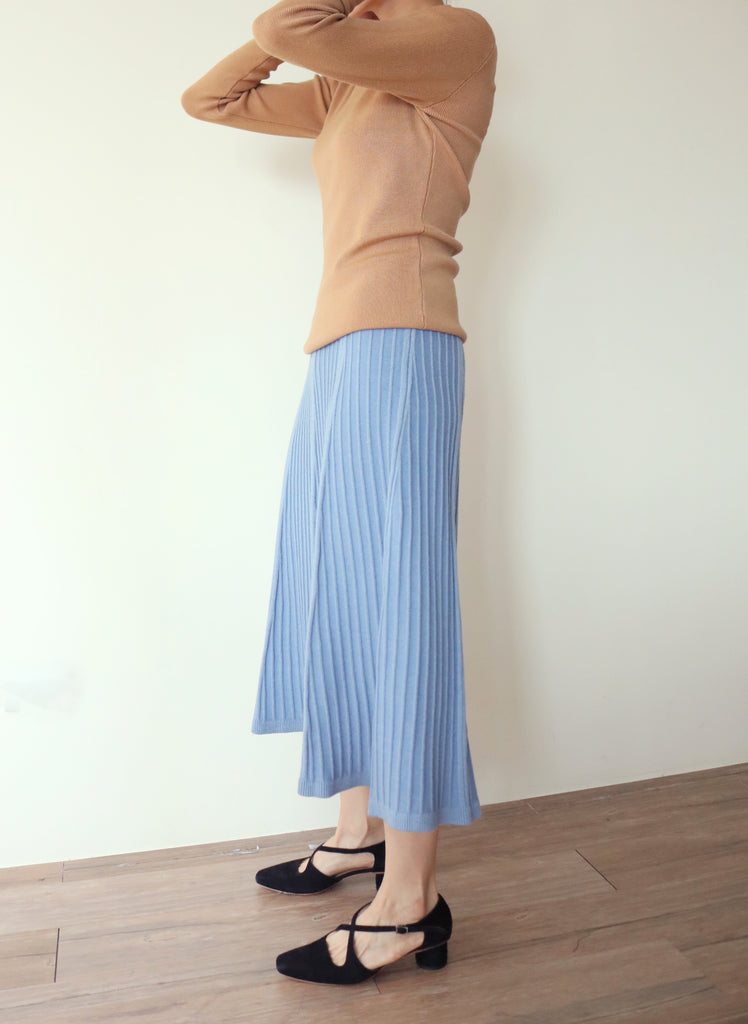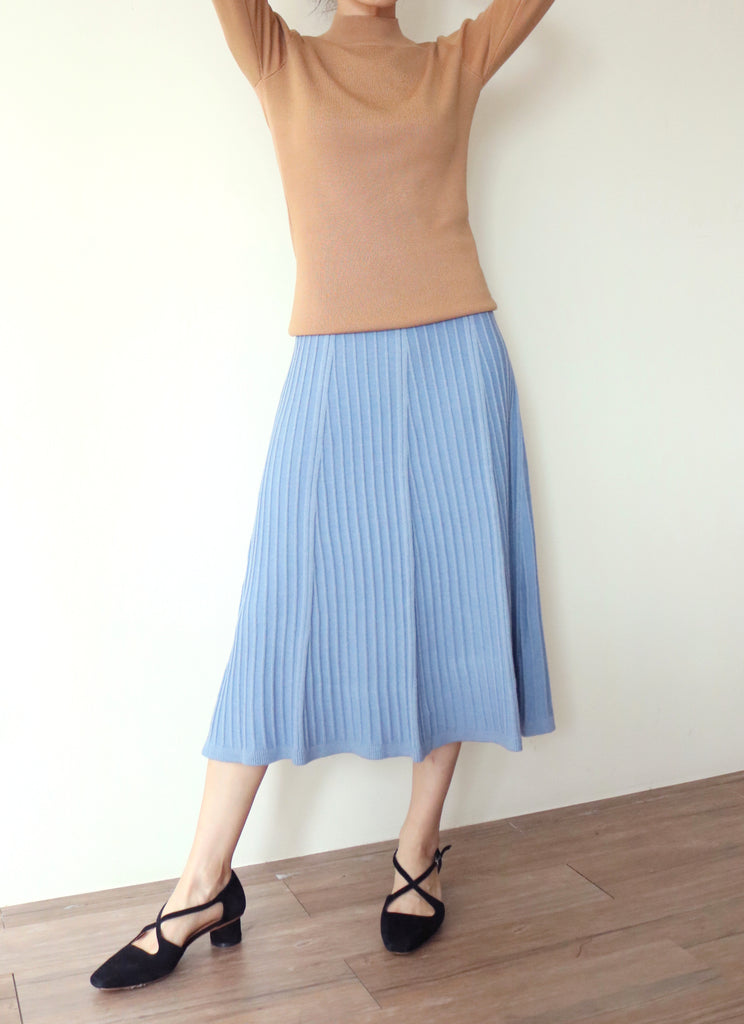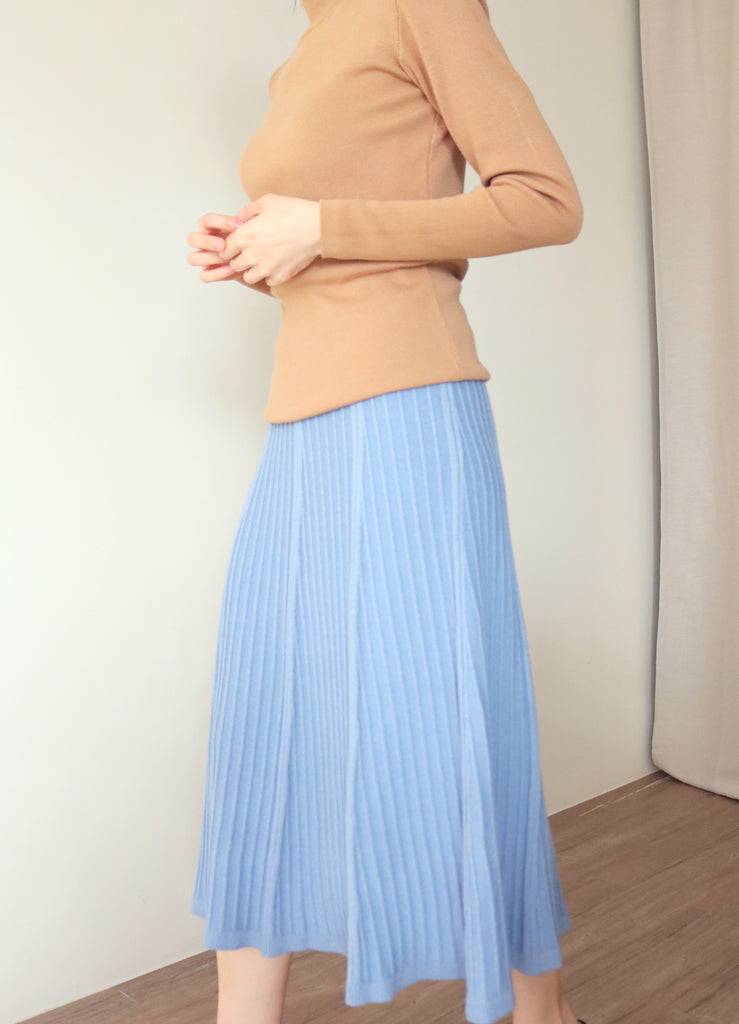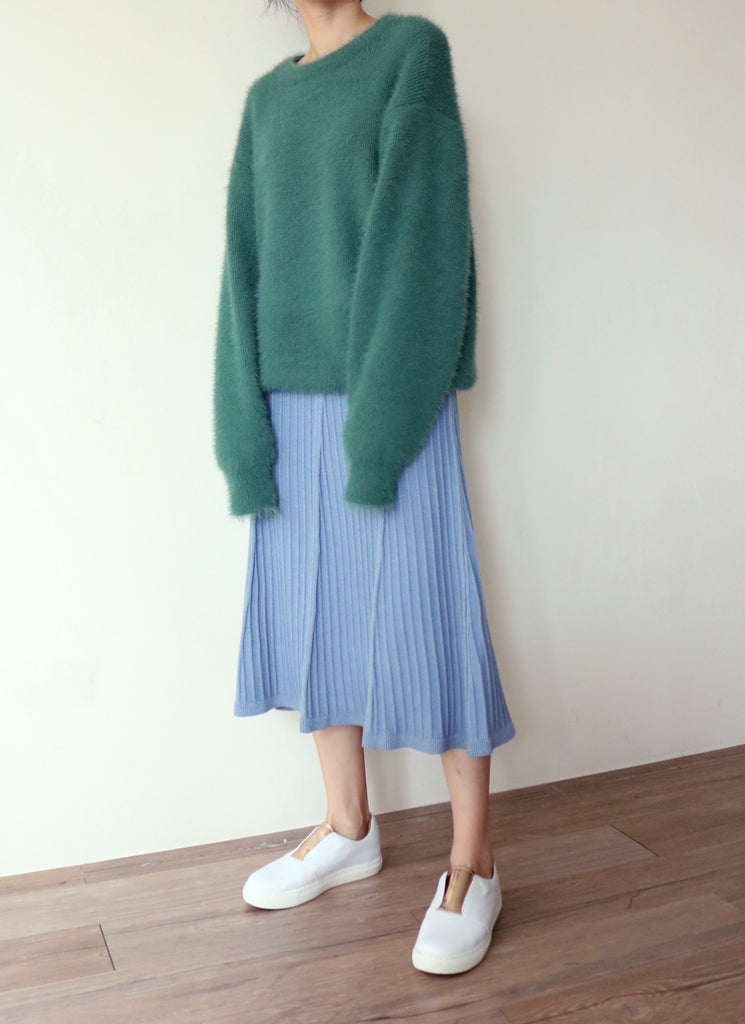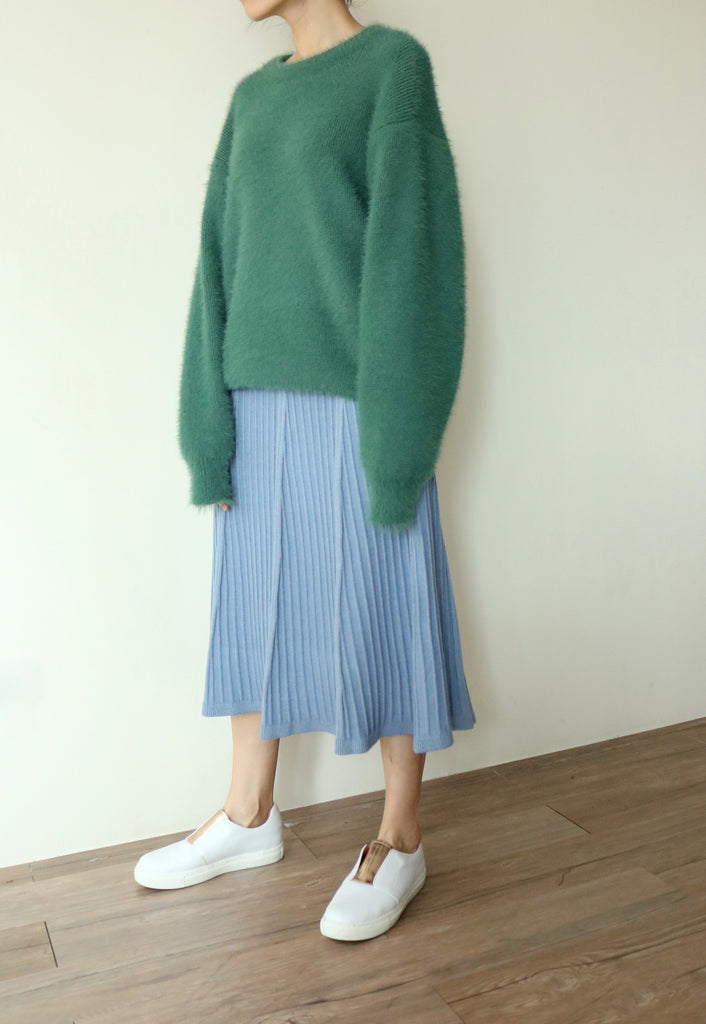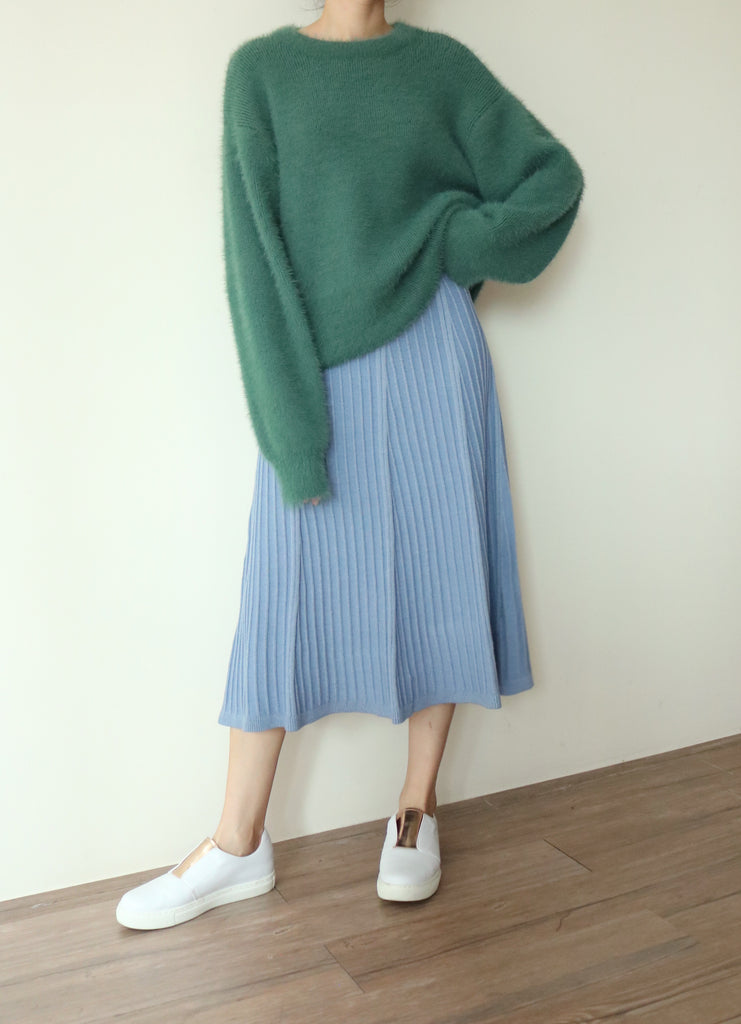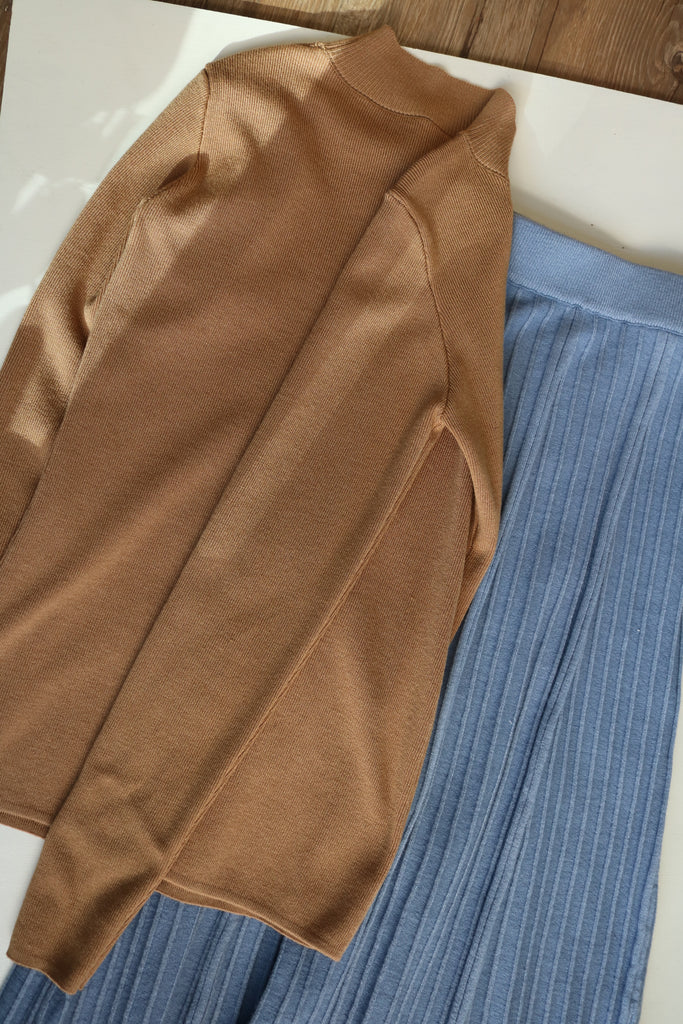 $85.00 USD
mar skirt - clearance(sold out)
Details:

Midi knee-length wool blend pleated skirt with elasticated waistband. Pulls-on.No lining.

Worn with:Lisboa Tee, Perse Sweater
One size fits most - 25"-28" waist / 32"-38" hips.
Length: 75 cm

Colour: Baby Blue

Material: 60% acrylic/40% wool 

Model is 163 cm/ 46kg (5"4, 101 lbs) with a 33" bust 25" waist and 35" hips.

Care instructions/Entretien:Cold handwash and air-dry. Do not soak.

Follow us on instagram (@metaformose) for all the latest news & behind-the-scene sneak peek.