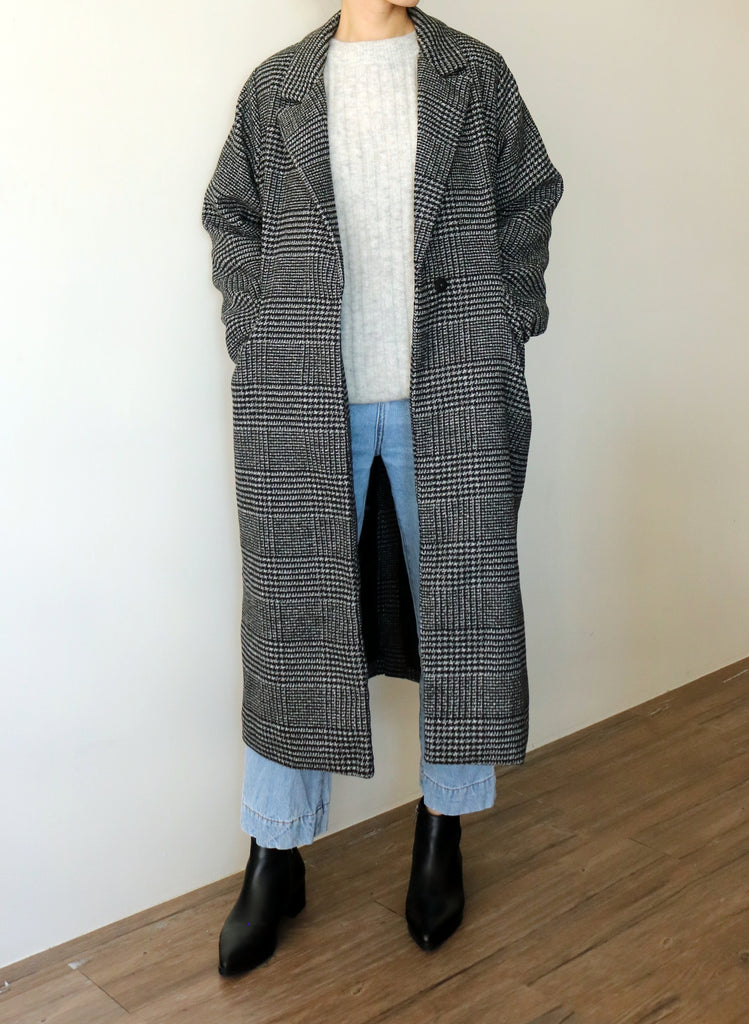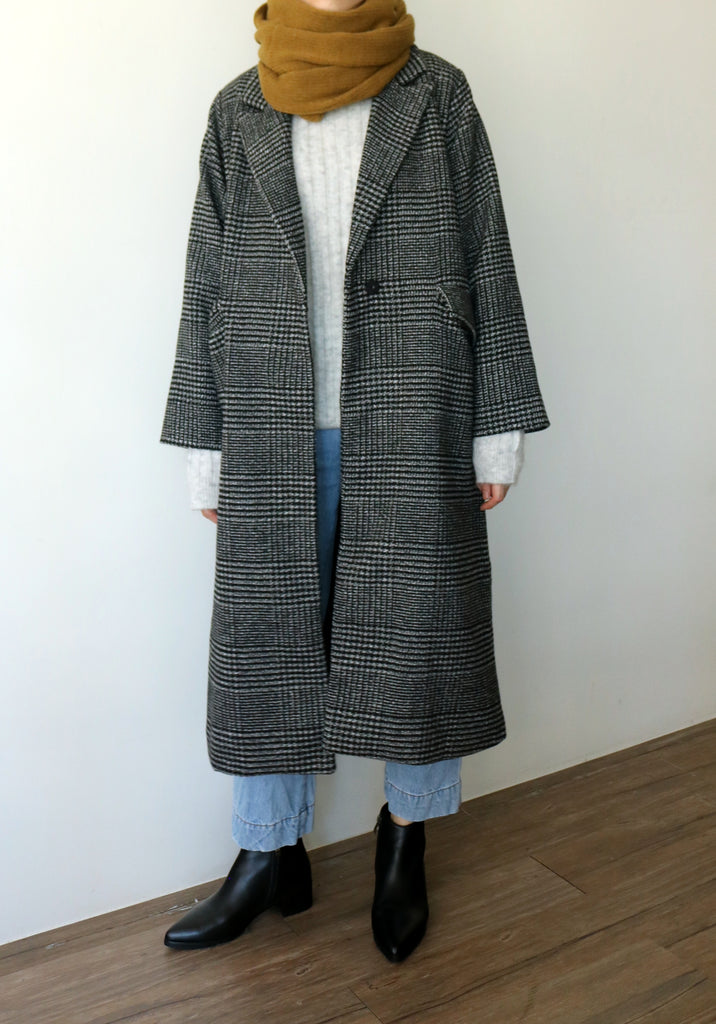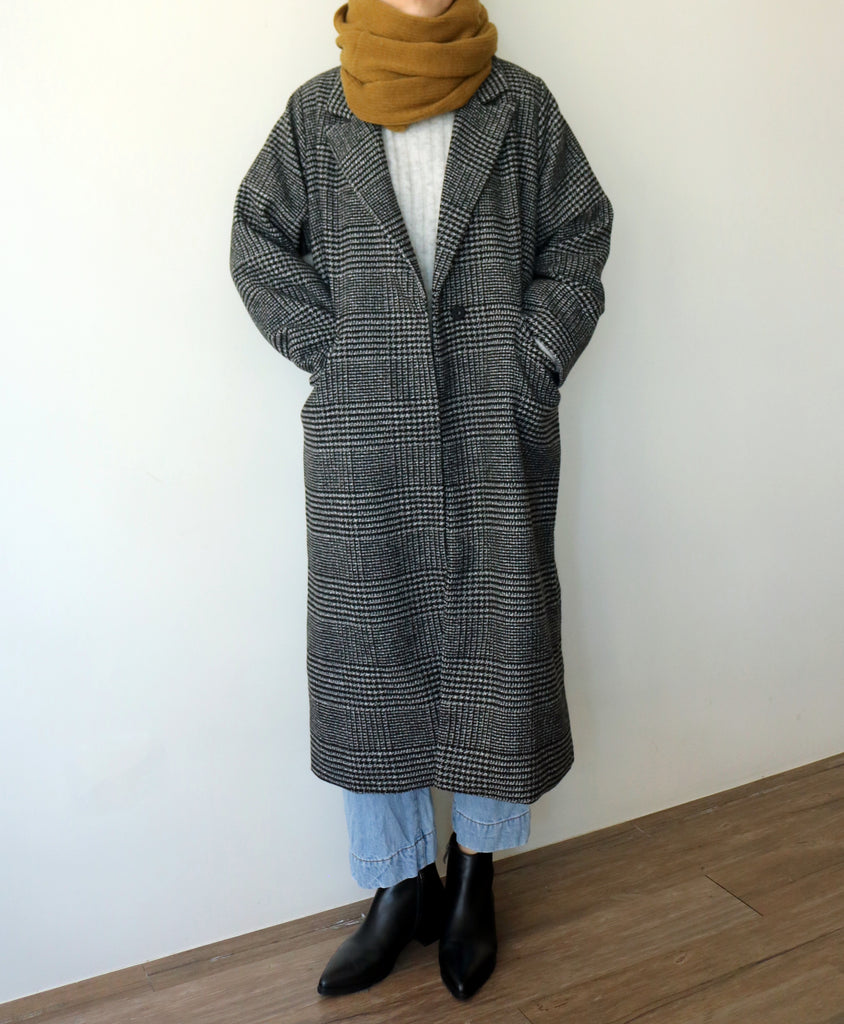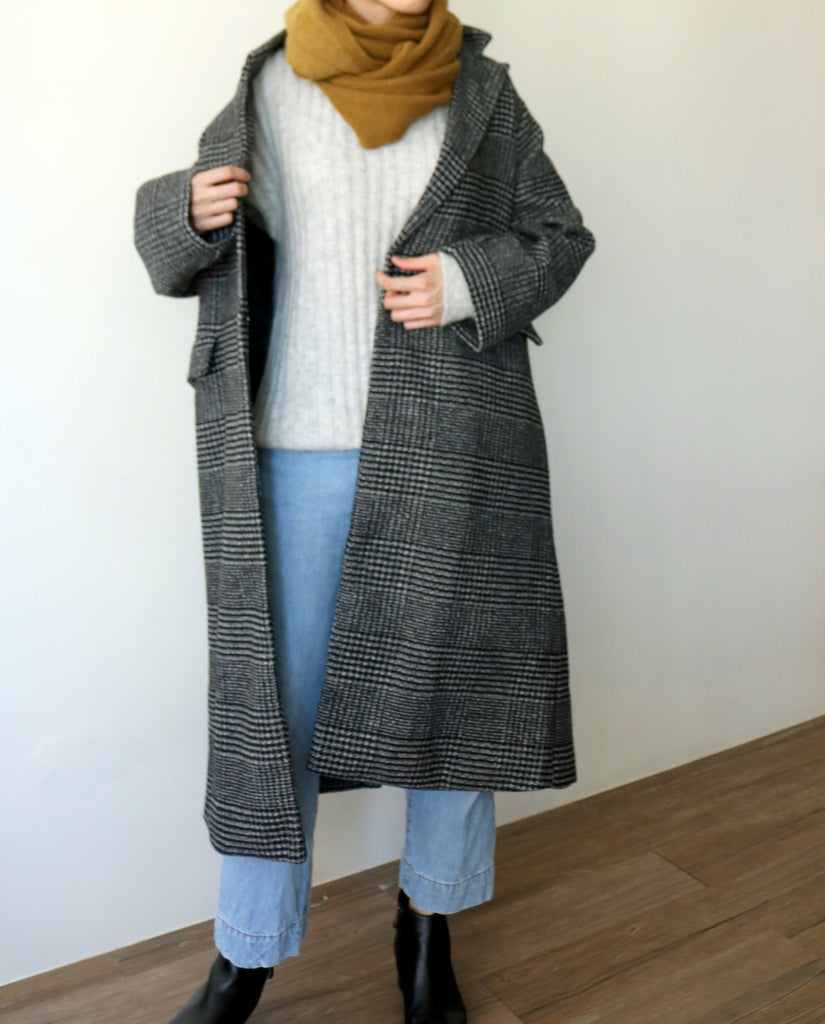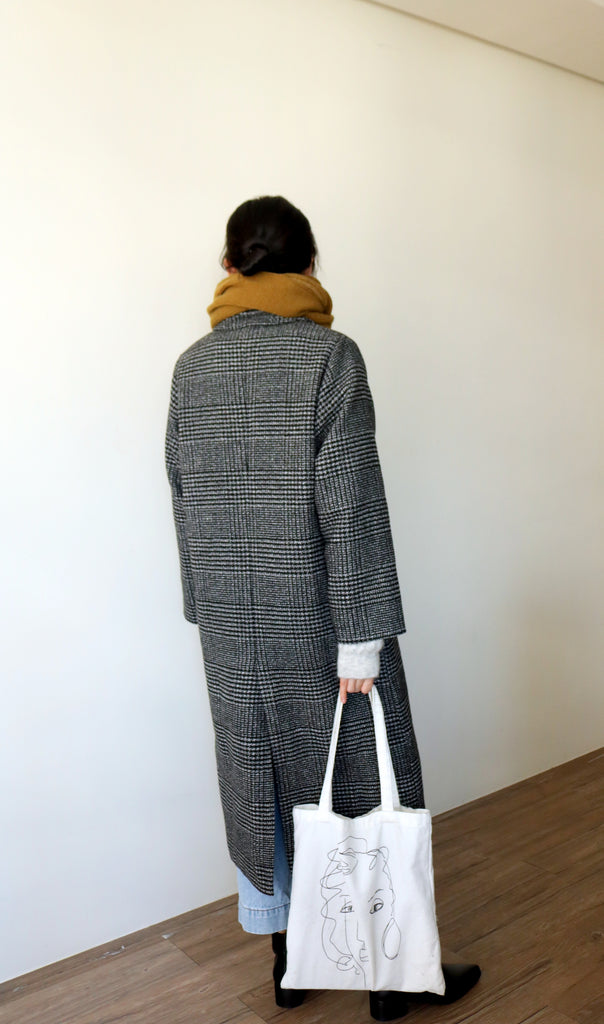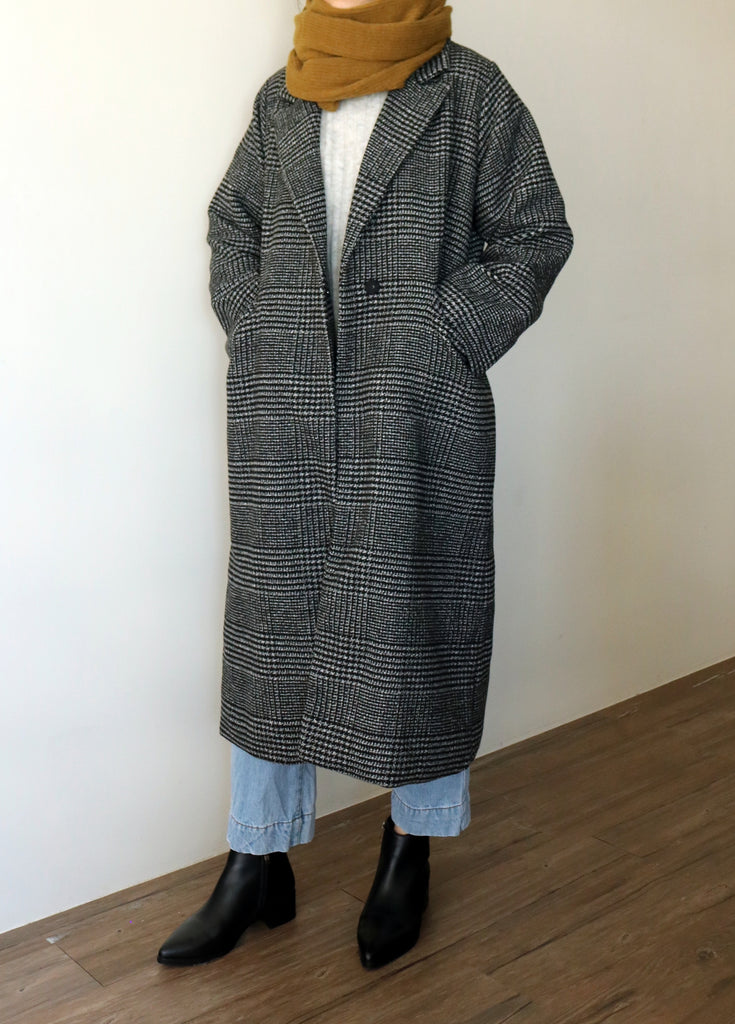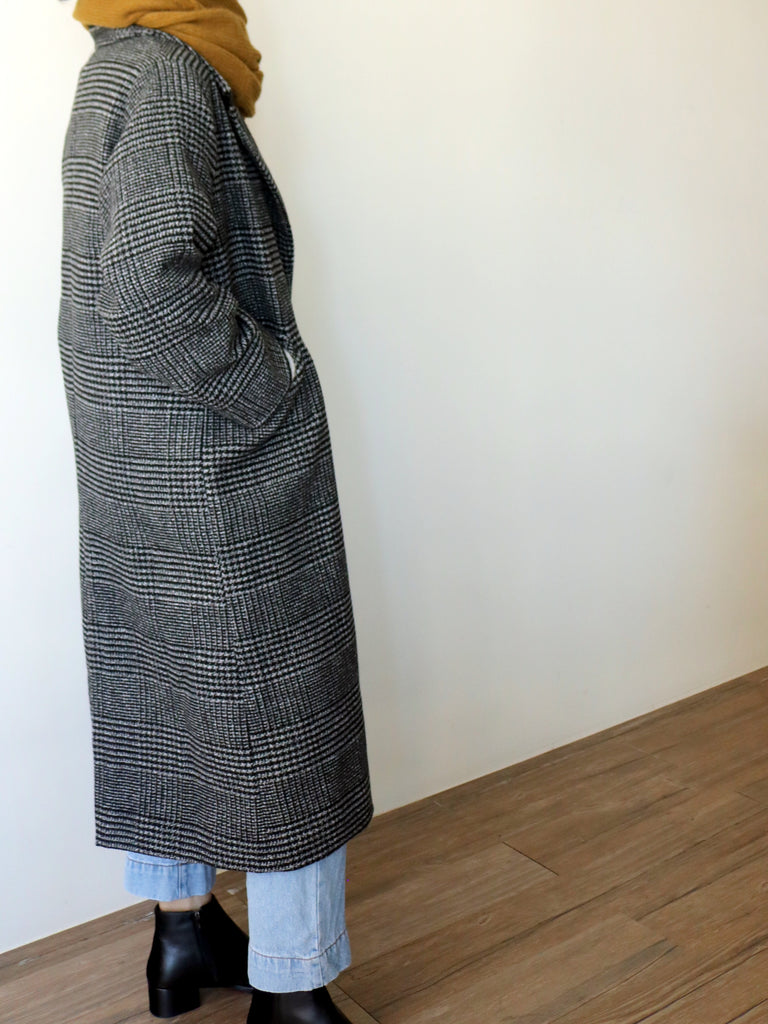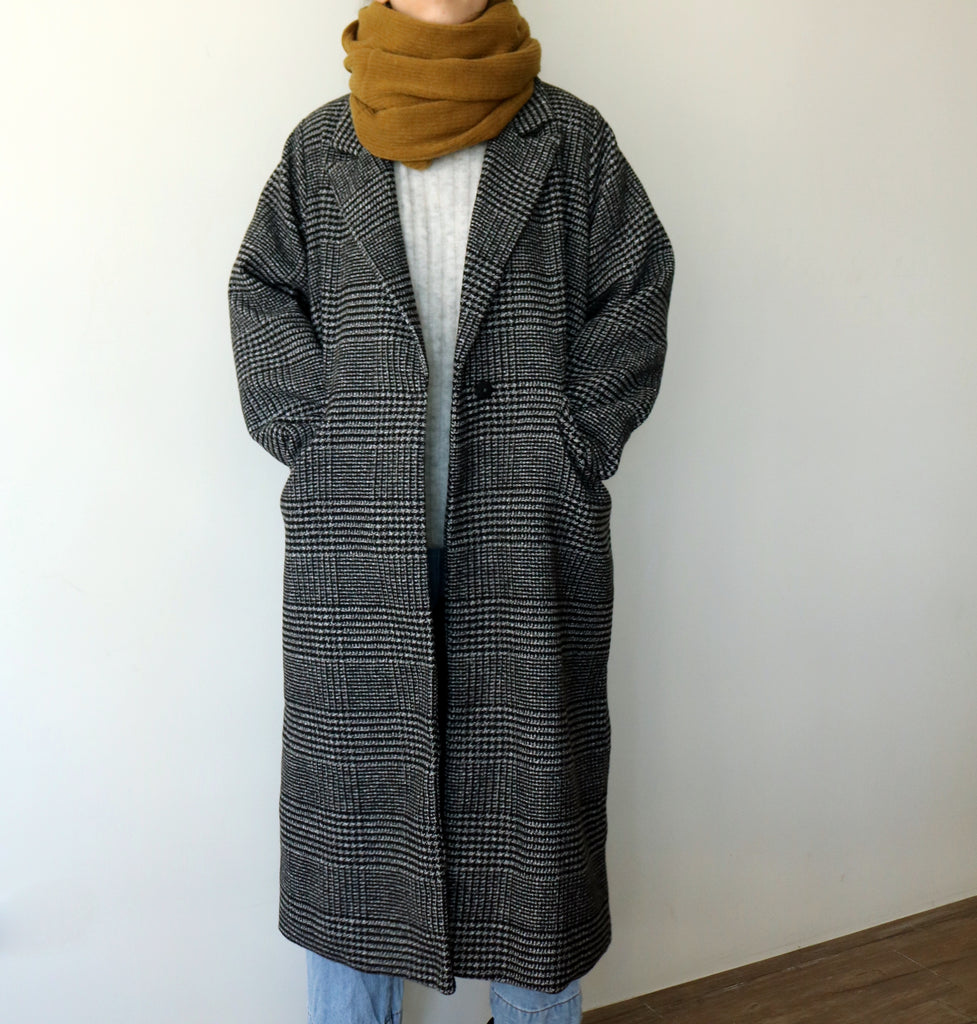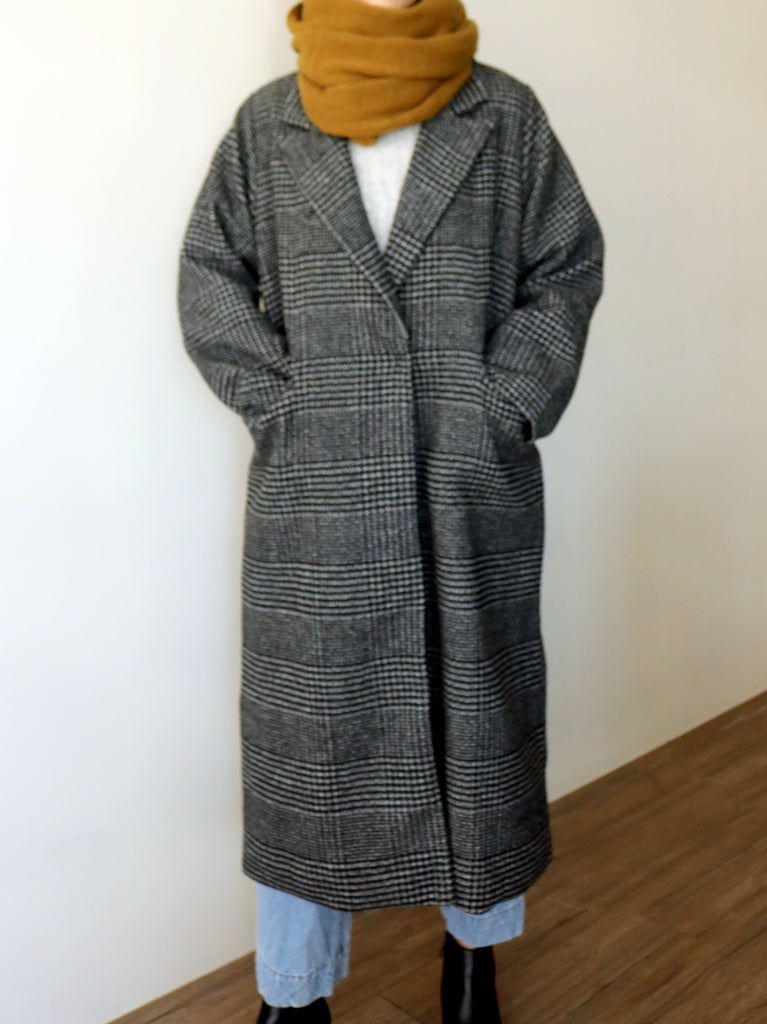 $110.00 USD
Houndstooth Coat (size Small)-sold out
Details
Tihs houndstooth coat has a boxy cut  with dropped shoulder seams, featuring snap button closure on the front, slant pockets, and full lining. Ready-to-ship.
Worn with: Croquis Tote,Lucie Cowl Scarf,Kendall Sweater
Color/Couleur: Charcoal Houndstooth
Material/Composition:  100% acrylic (lining: anti-static polyester)
Size/Taille:34"-36" bust/ 25"-28" waist, 34"-38" hips. Length:110cm
Model size/ Taille de mannequin:163cm/46kg (or 5'4/ 101 lbs) with 32" bust/25" waist/35" hips. 
Care instructions/Entretien: Dry clean only.
Follow us on instagram (@metaformose) for all the latest news & behind-the-scene peek from our studio.