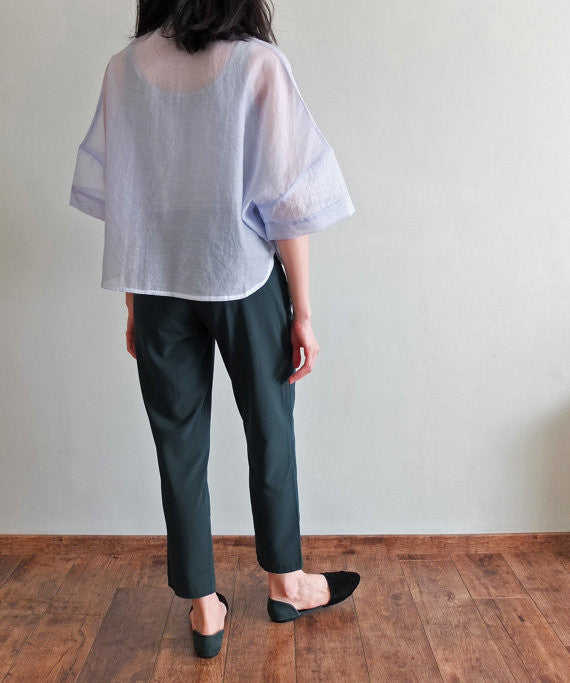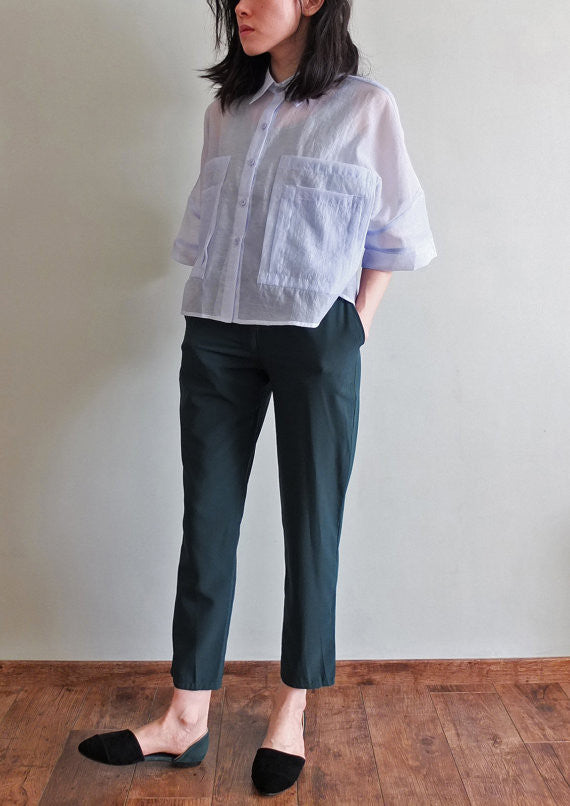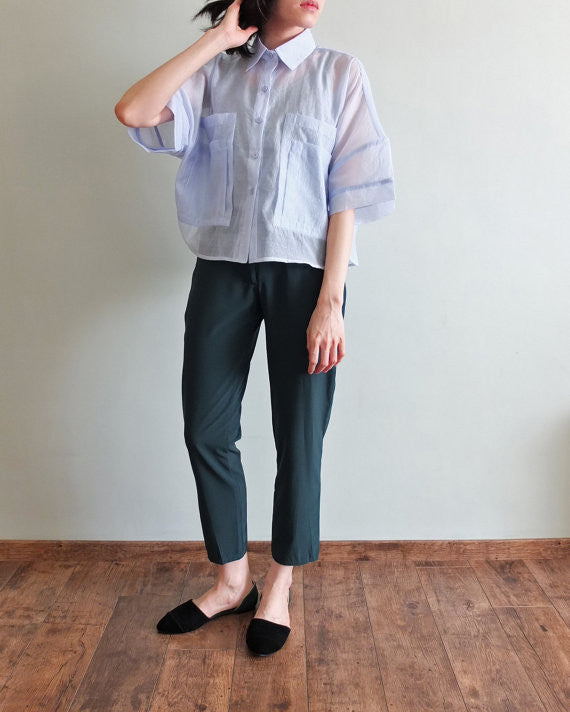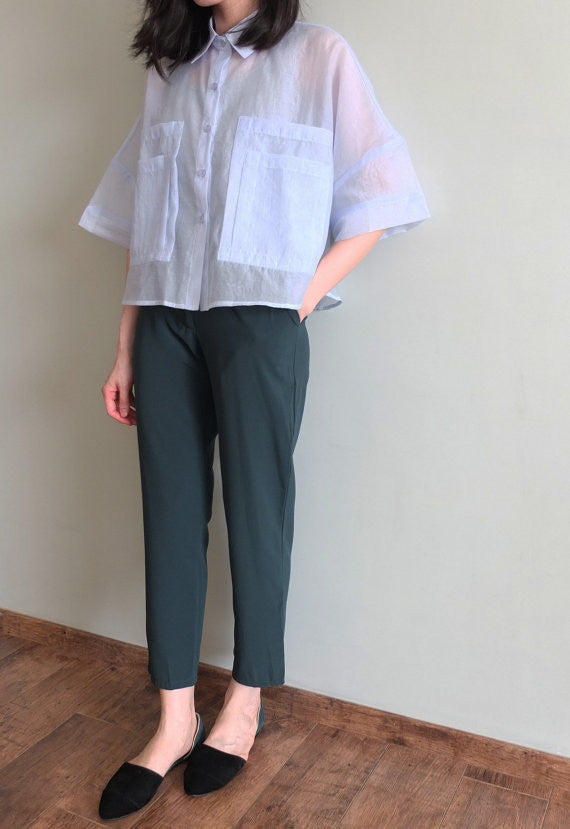 $0.00 USD
Bubblegum blouse {sold out}
Details
*Oversize patch pockets
*Semi-sheer(tank top/cami)
*Crop utility-style shirt
*Elbow-length sleeves


Color/Couleur:sky blue
Material/Composition:100% polyester (semi-sheer with a hint of sheen)
Size/Taille:One size only, boxy-fit

Measurement (*=Point-to-point measurement)

Shoulder/Épaule: (drop-shoulder design)
Bust/Tour de poitrine: fits up to 40"
Sleeve/Manche:14cm
Length/Longueur:53cm


Model size/ Taille de mannequin:163cm/46kg (or 5'4/101 lb)

Care instructions/Entretien:

Handwash only in low-temperature water. Do not wring. Air-dry.