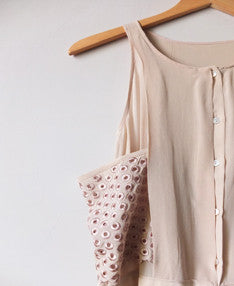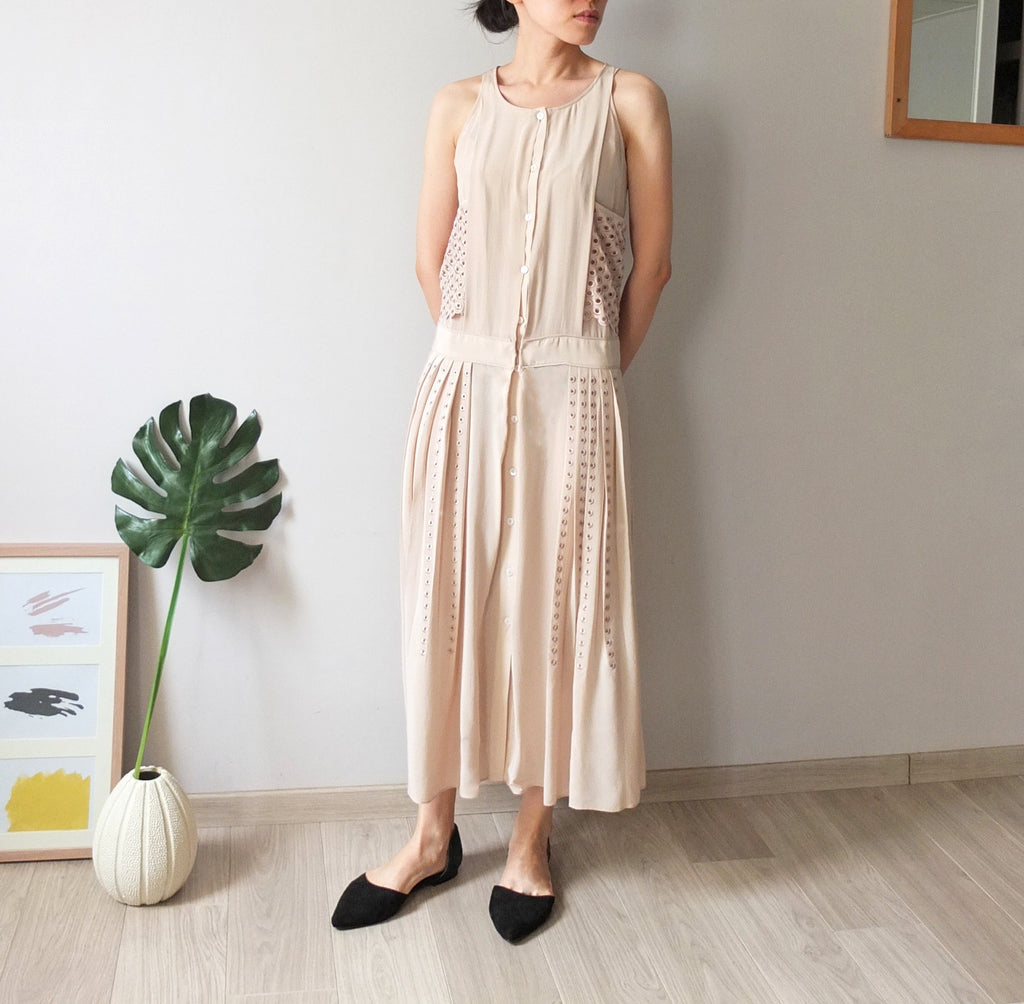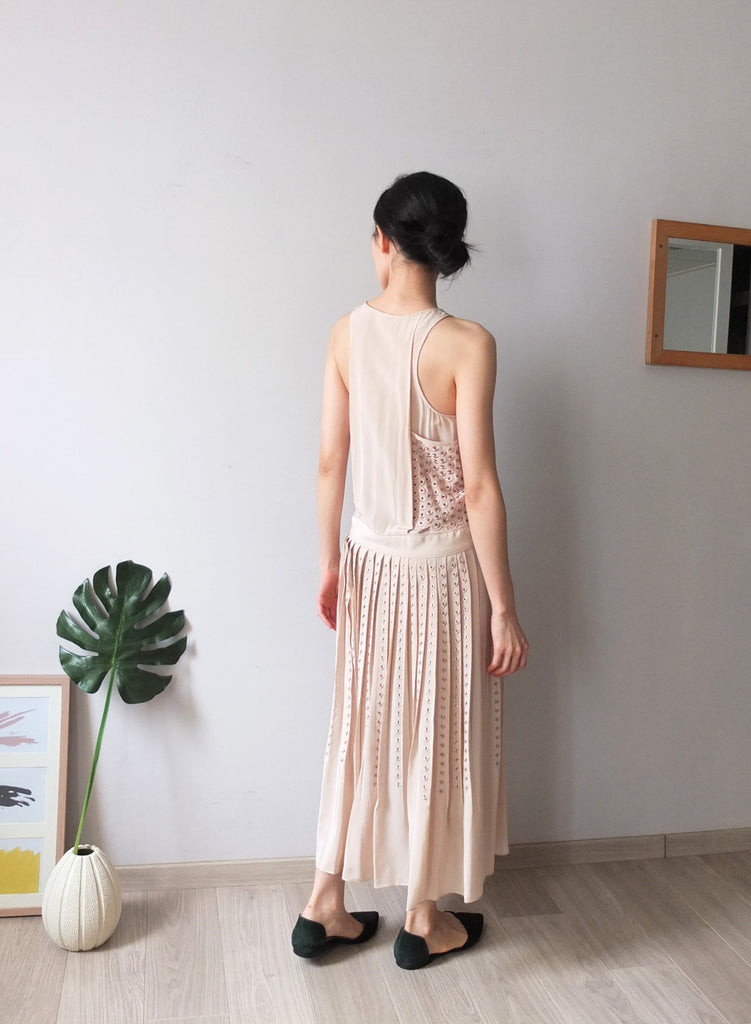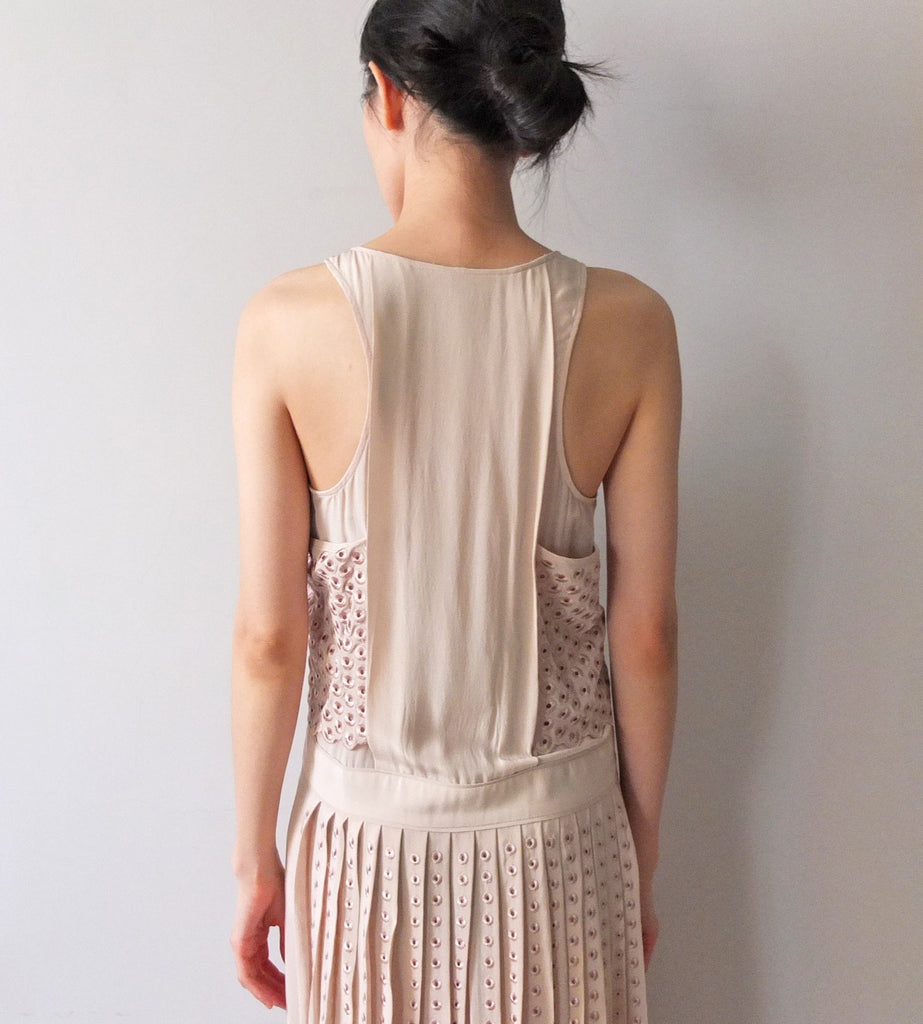 $220.00 USD
Bliss dress {sample clearance}sold out
Details

*100% silk
*Feminine with a hint of bohemian spirit
*Eyelet lace detailing on side of bodice and skirt
*Pleated Skirt
*Maxi length
*Only a handful left, all in size Small.

*Lead-time is 2.5 weeks, excluding shipping time.

Color/Couleur:Nude
Material/Composition:100% silk

Size/Taille:Small fits 32"-34" bust

up to 26" waist

up to 36" hip

Length /Longueur :120cm

Model size/ Taille de mannequin:163cm/46kg (or 5'4/ 101 lb) Model wears Small

Care instructions/Entretien:
Dry-clean only.