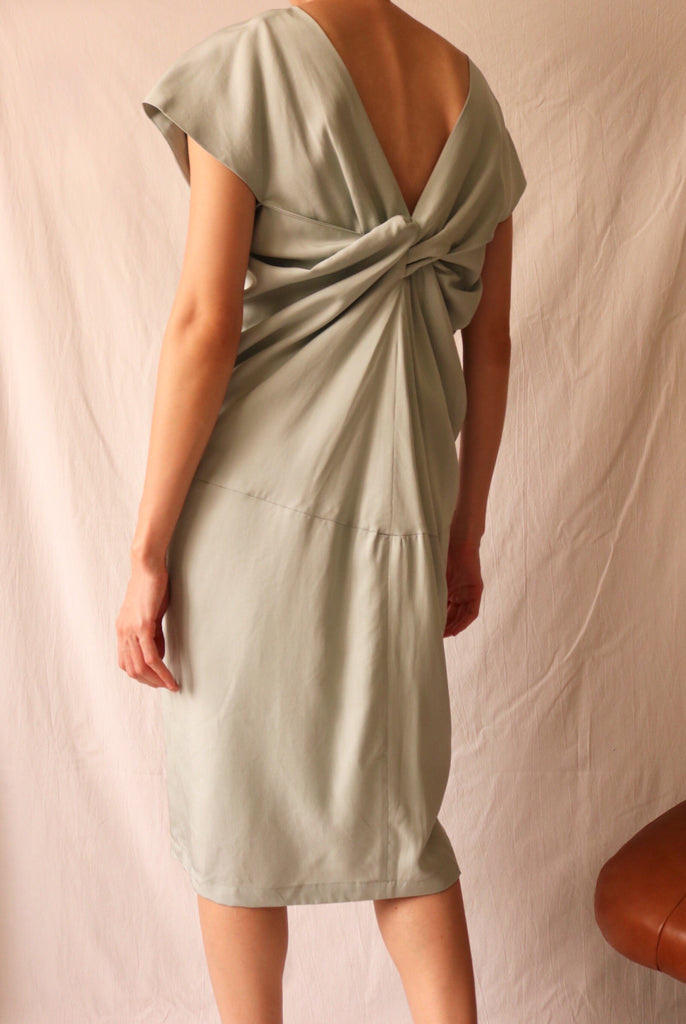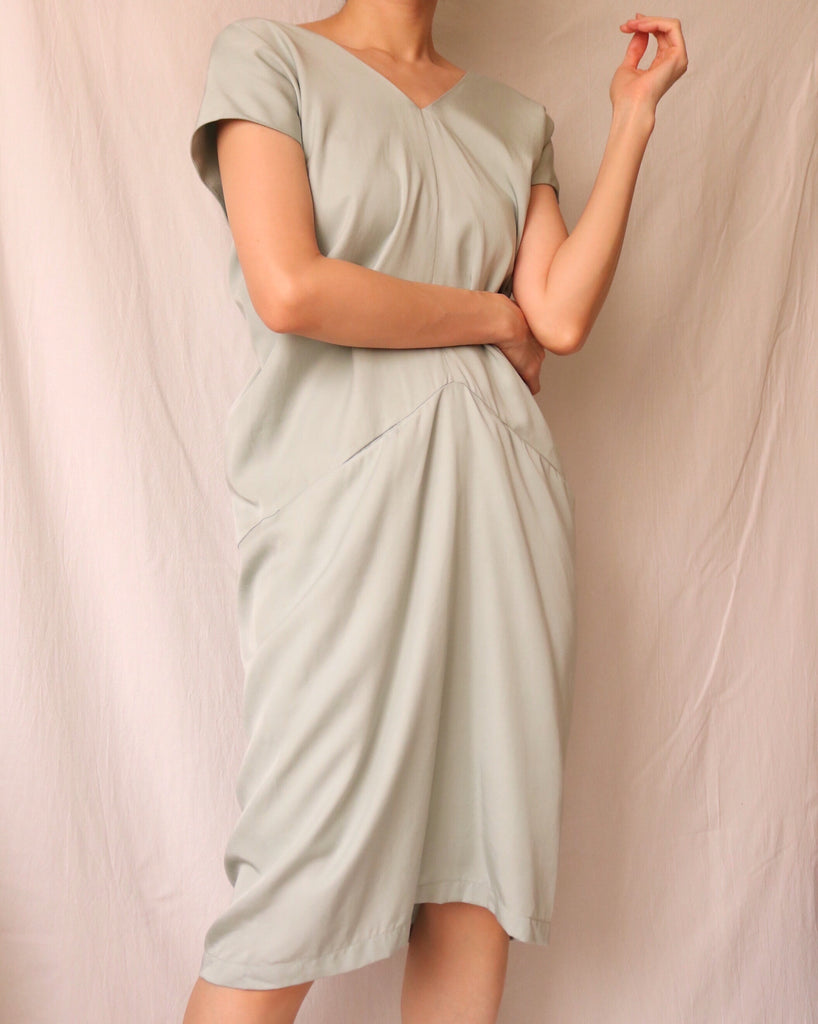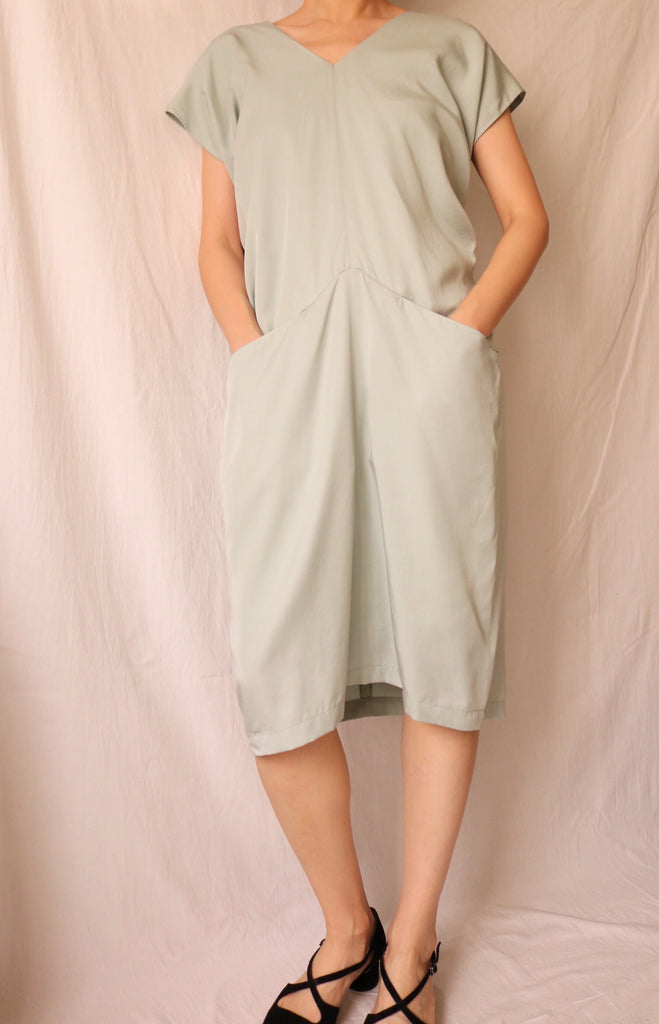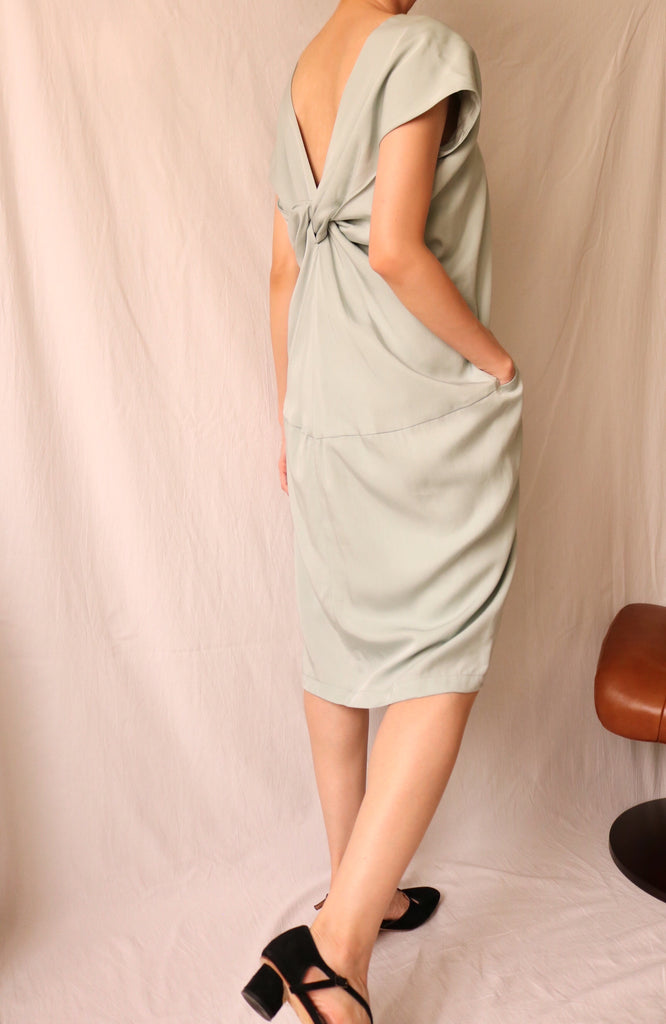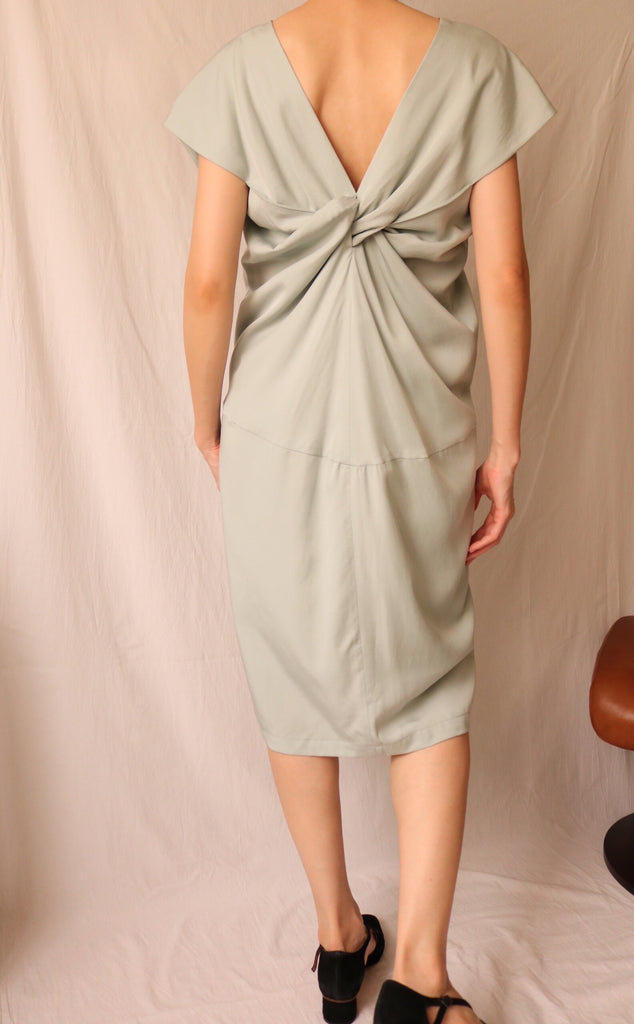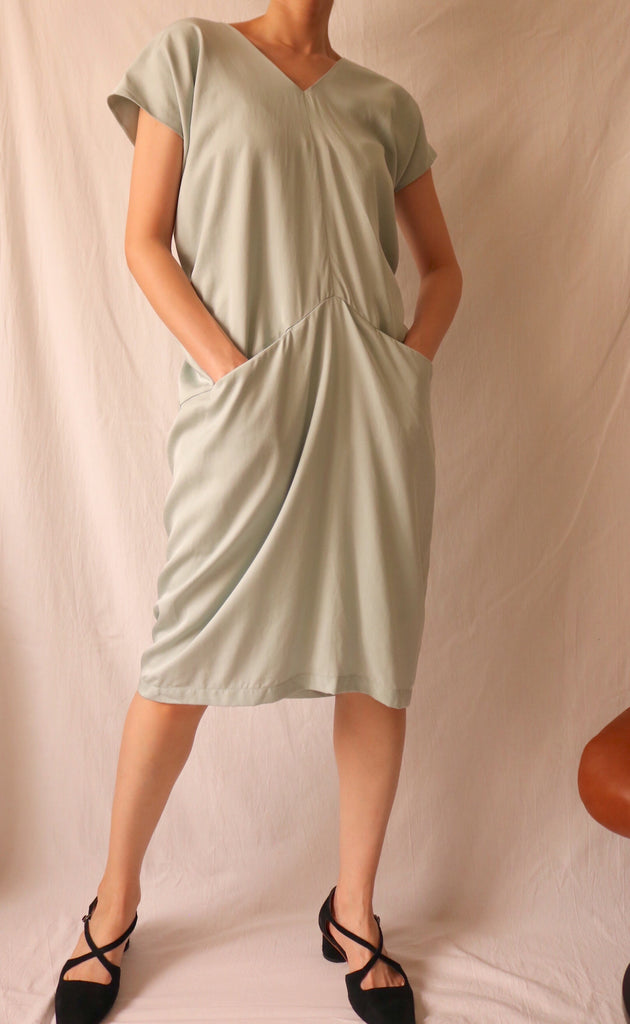 Details

*Twisted-detailing on the back 
*Front and back V-neck design
*front slit pockets
*beautiful drapes on the side of the dress
*fully-lined

*Lead-time is 18 days, excluding int'l shipping timeframe

Color/Couleur: model is seen wearing this dress in mint. (Please convo for more colour options.)
Material/Composition:100% tencel (lining:silk/cotton)
Size/Taille:Made to measure. Customer will need to provide shoulder width, bust/waist/hip measurement and height details during checkout.Waist measurement is taken at the thinnest part whereas hip/bust measurement is taken at the fullest/widest part.

Default length /Longueur par défaut:99 cm

Model size/ Taille de mannequin:163cm/46kg (or 5'4/ 101 lb)

Care instructions/Entretien:Cold handwash and air-dry.

設計重點
*連肩式袖
*前後V領設計(建議穿Nu bra或胸貼)
*側邊口袋
*摺紋式袖口
*附內裡

*我們需要2.5-3週時間製作 MF昰兩人小團隊 恕不接急單


顏色:薄荷綠(其他顏色請私訊索取色卡)
材質/成分:天絲(內裏:絲棉)
尺寸: 訂做需要肩寬/身高/以及淨身三圍


全長:99 cm 以顧客身高作調整

麻豆拍攝時的身高體重:163cm/46kg

洗滌/保養說明
冷水手洗/勿烘乾/勿浸泡/隔布反面熨燙