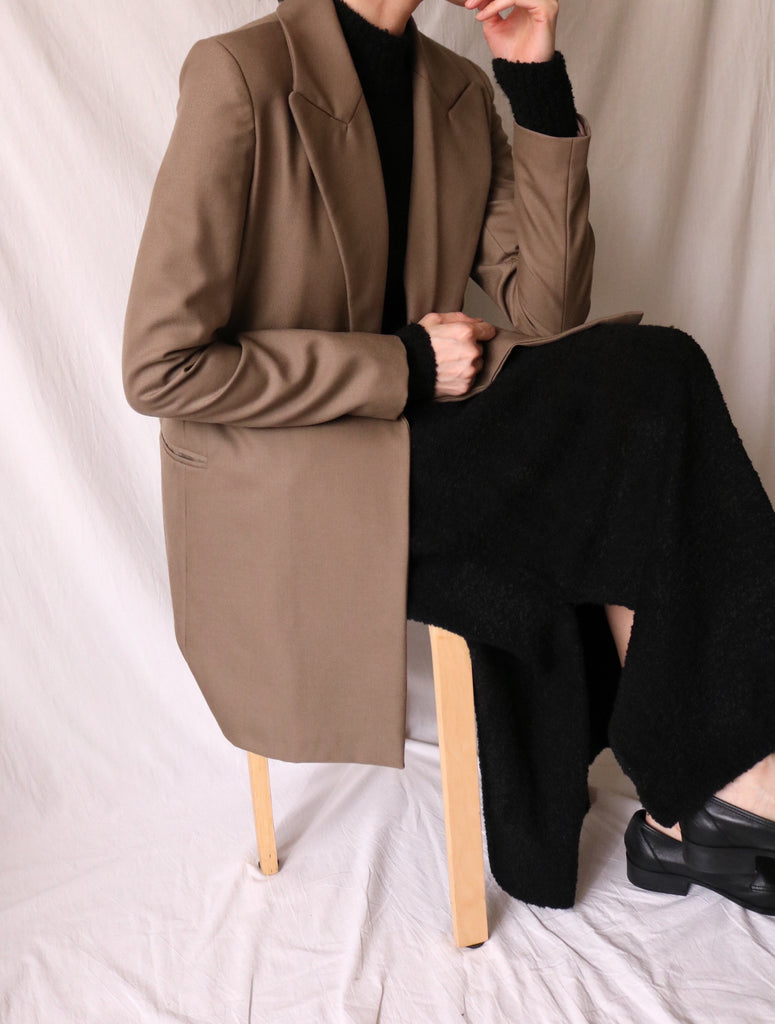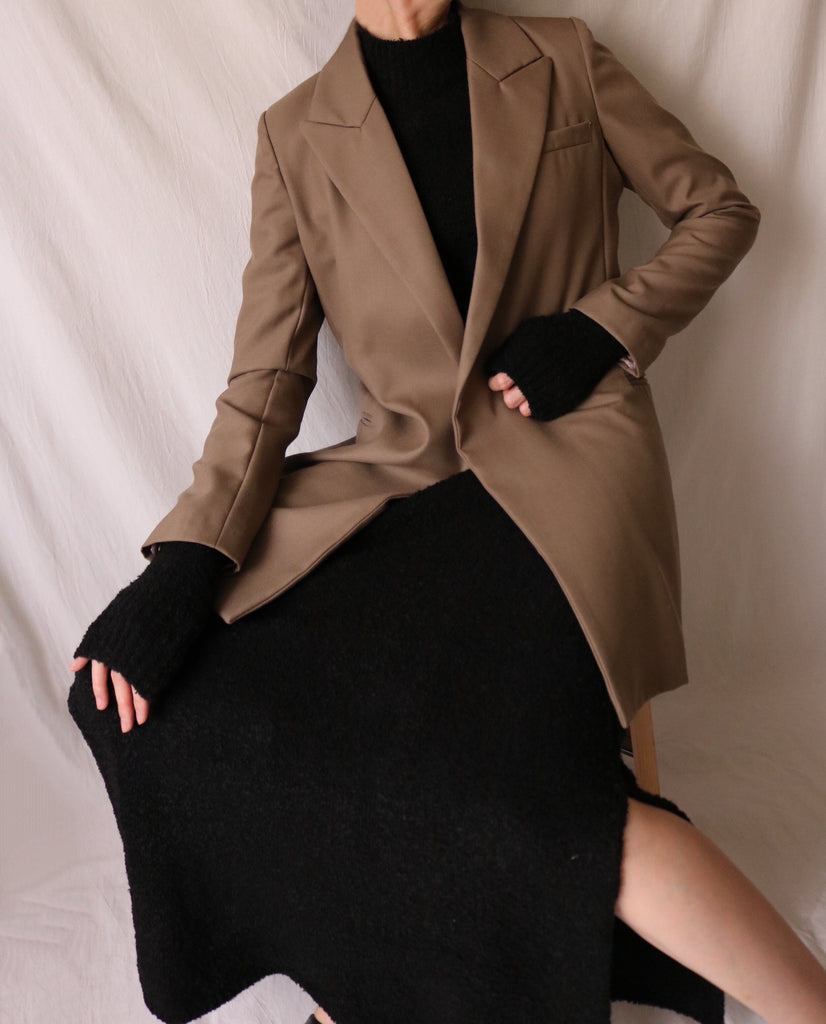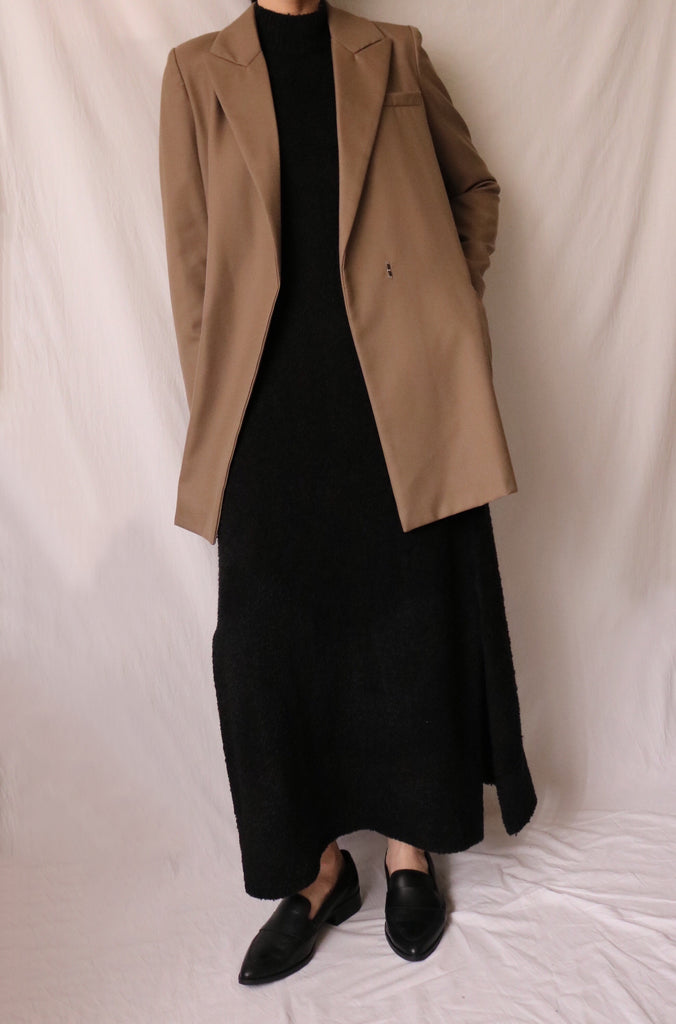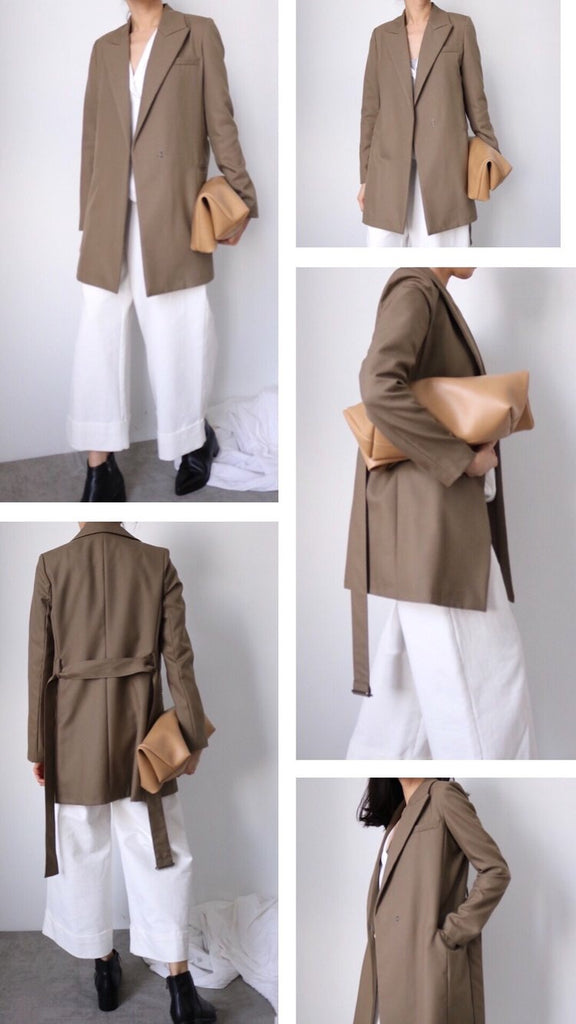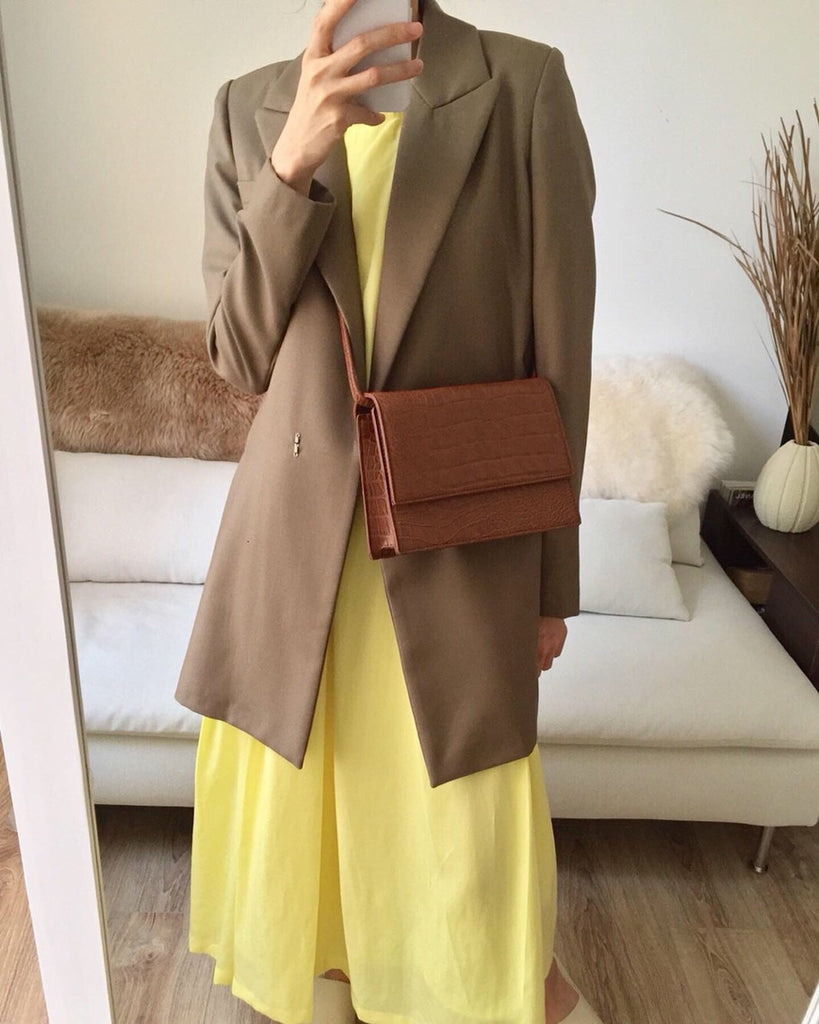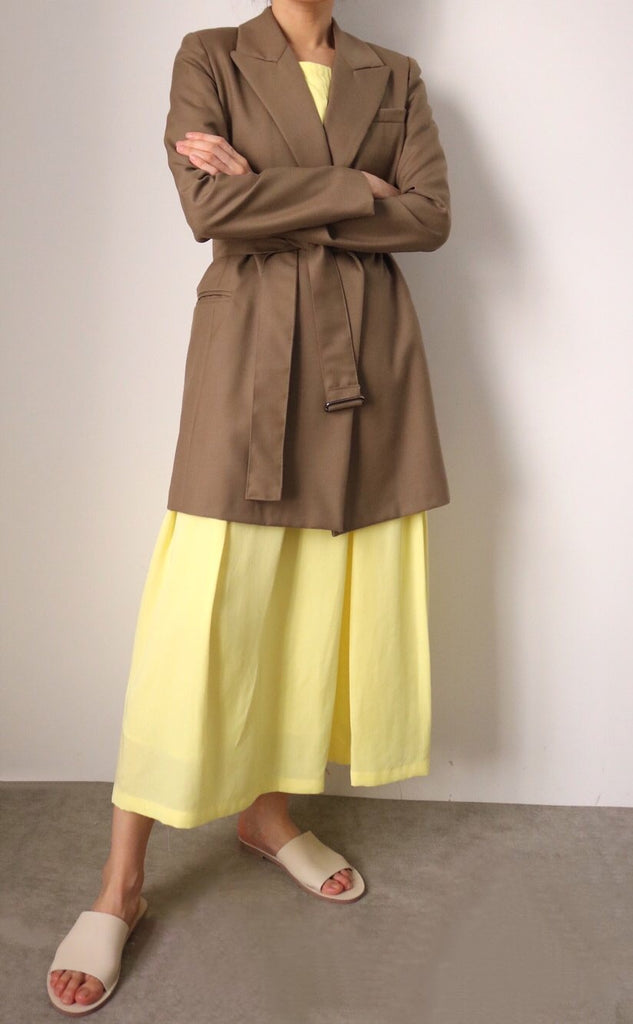 Details
Retro suit jacket features fitted shoulder seams, concealed hook closure at front ,d-ring belt, flap pockets, back vent, and full lining. 
Color/Couleur:#3 khaki, (Please refer to the fabric swatch and convo us for stock availability)
Material/Composition:mid-weight suiting wool ( suited for transitional seasons) (jacket lining: silk/cotton blend)
Size/Taille:Made-to-measure. Please provide bust,waist,hips size and height during check-out. Note that waist is measured at the thinnest point whereas hips and bust are measured at the widest point.
Model size/ Taille de mannequin:163cm/47kg (or 5'4/ 101 lbs) with 33" bust, 25" waist, 35" hips.
Default length: Jacket: 75cm 
Care instructions/Entretien: Dry-clean only.
Follow us on instagram (@metaformose) for all the latest news & behind-the-scene peek from our studio.

設計重點:

*Oversized長版外套
*腰間綁帶
*全內裏
*我們需要18個工作天製作及出貨

顏色:卡其(更多顏色可供選擇,請參考上方英文描述處之色卡)

材質:中磅羊毛西裝布(適合換季時穿著)/外套內裏:絲棉混紡

尺寸:依顧客身型訂做,需提供肩寬/身高/以及淨身三圍
(胸臀圍取最寬大值,腰圍則取最小值)

全長:外套: 75cm 

麻豆拍攝時的身高體重:163cm/47kg 三圍33/25/35

洗滌/保養說明:限乾洗
IG:@metaformose