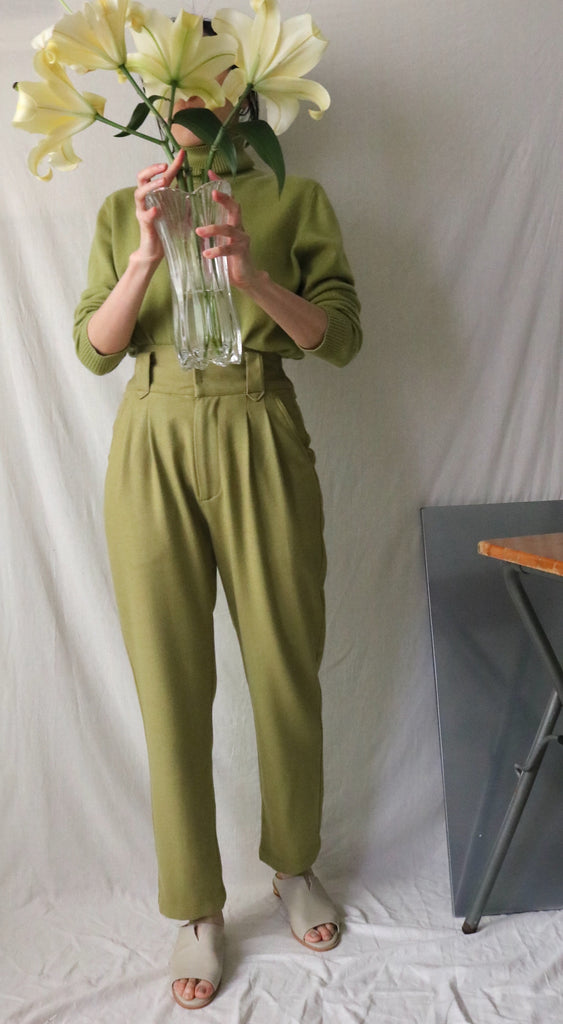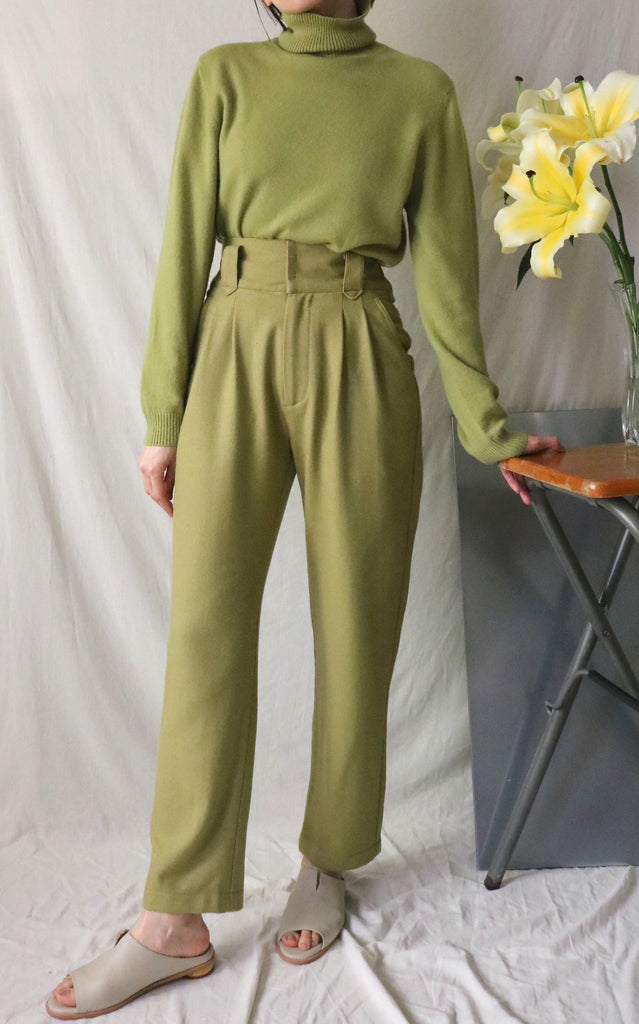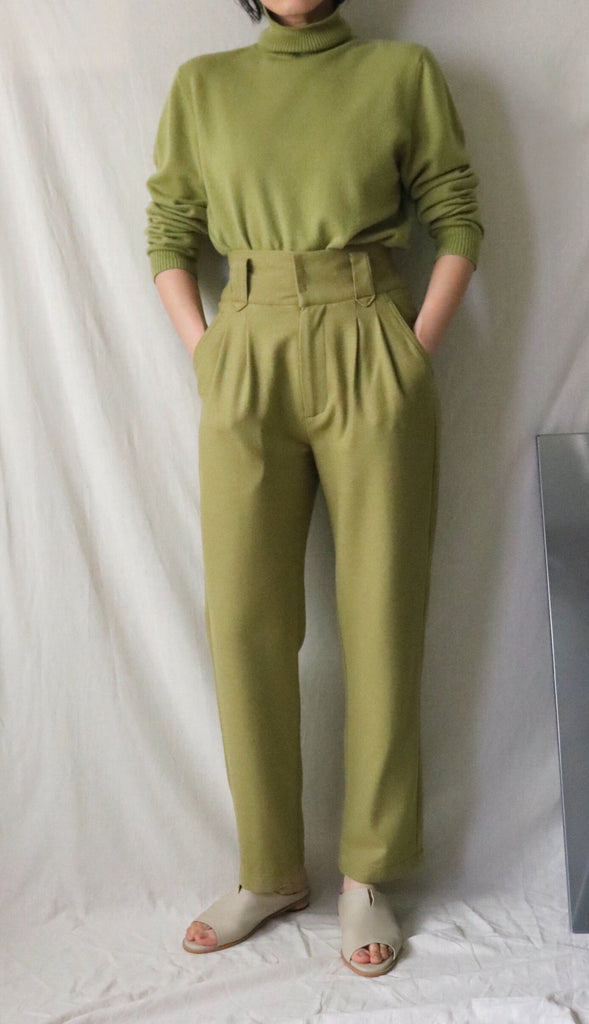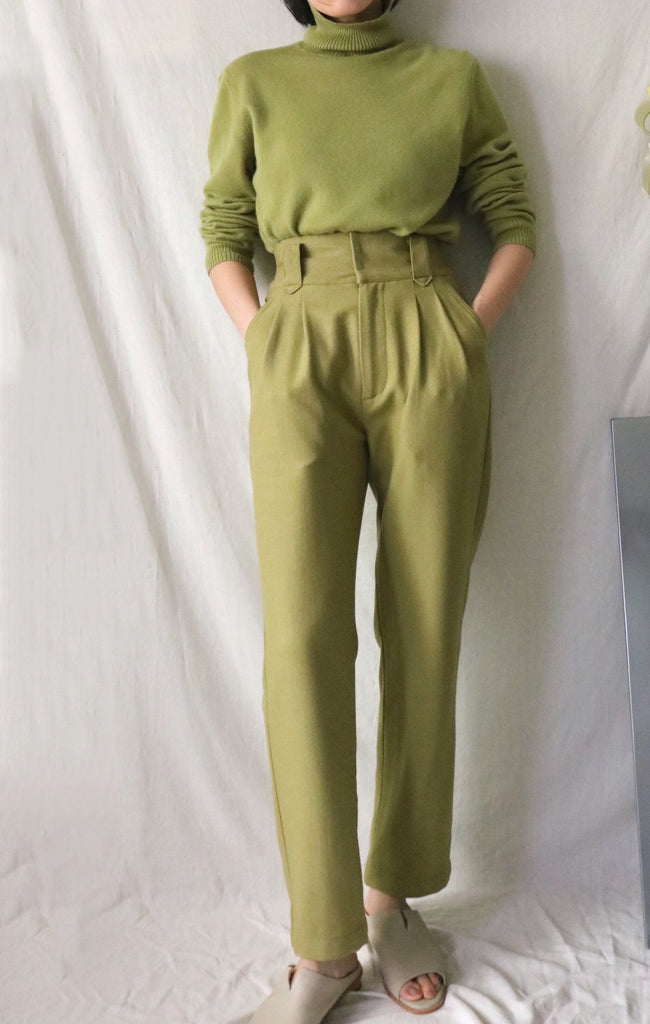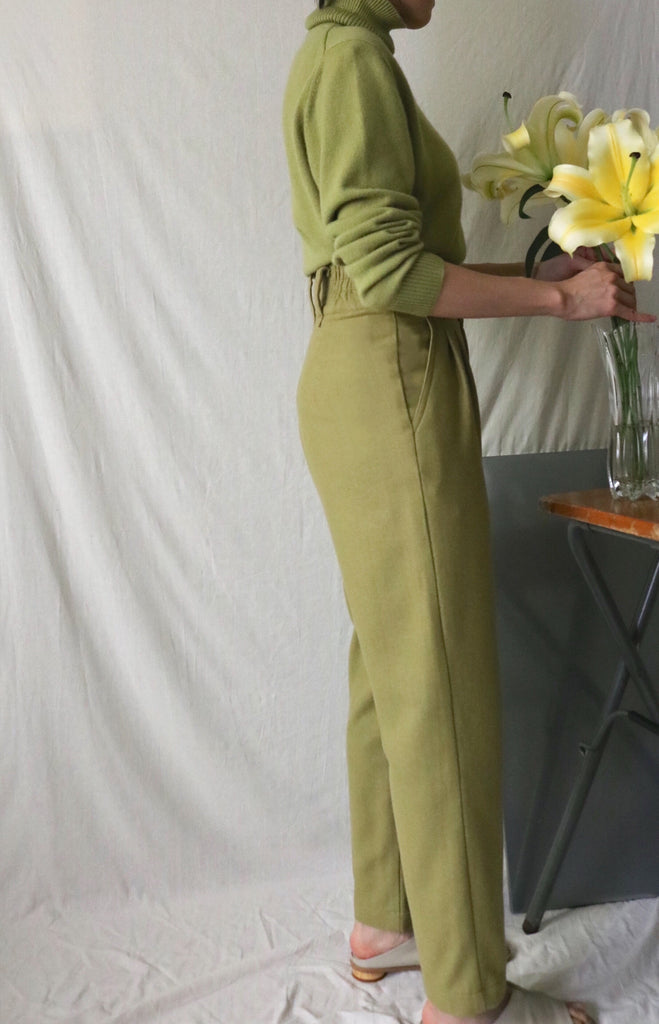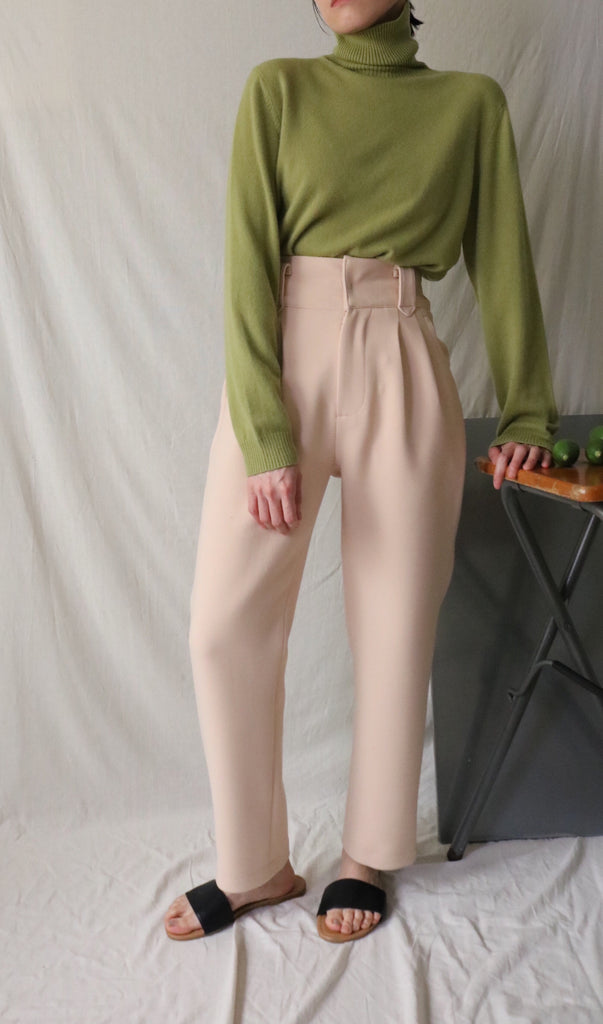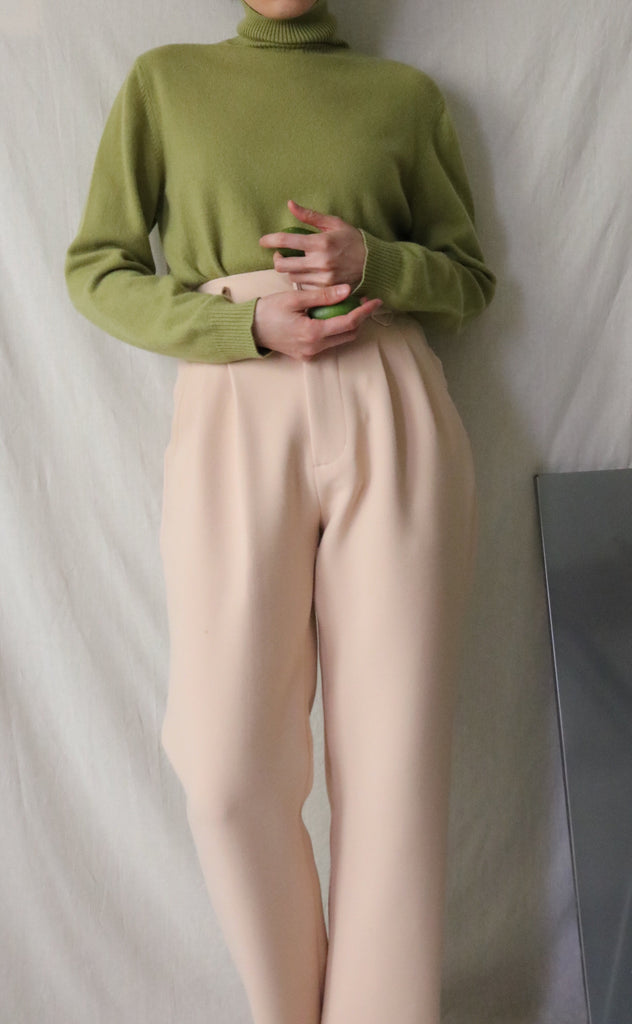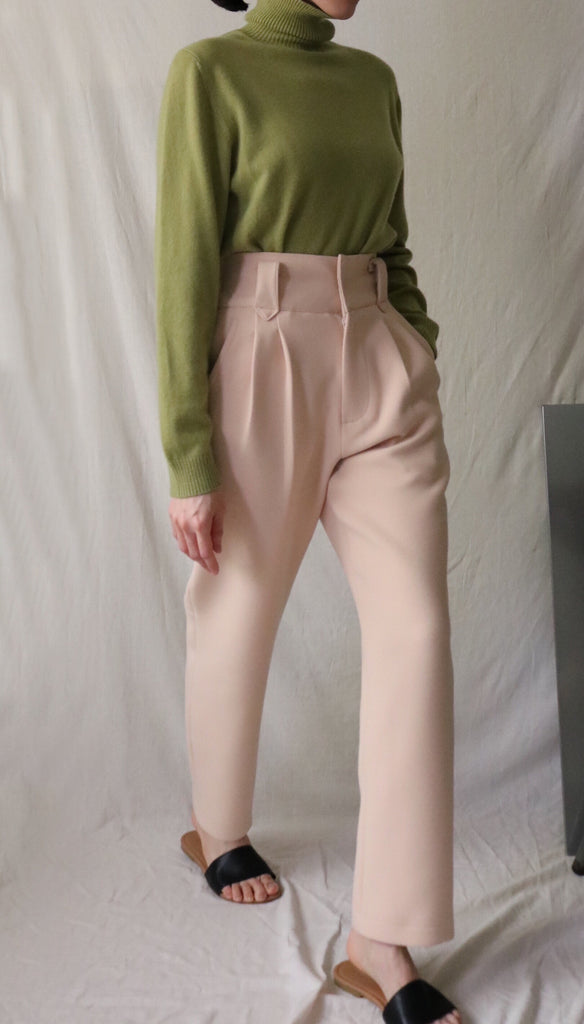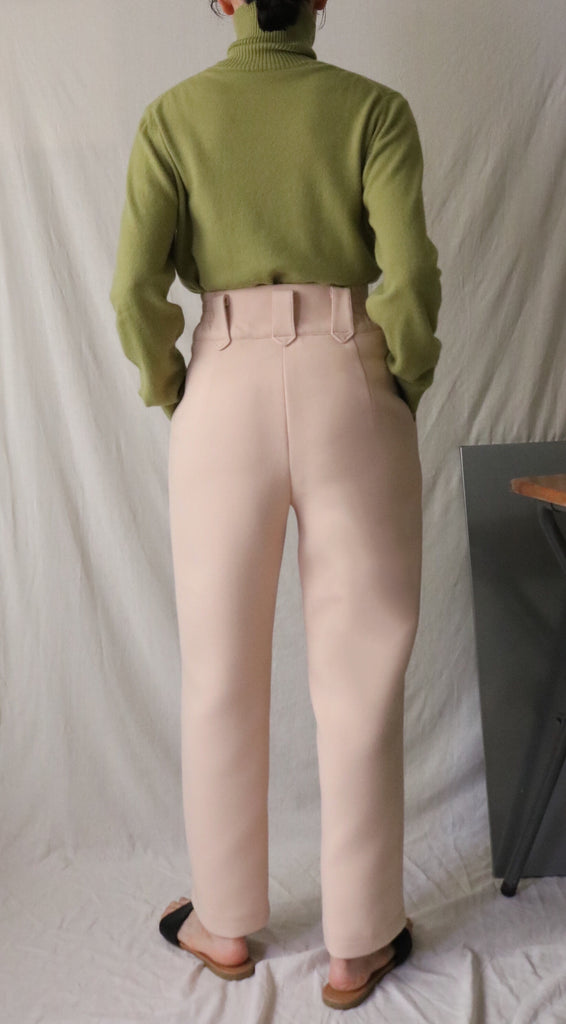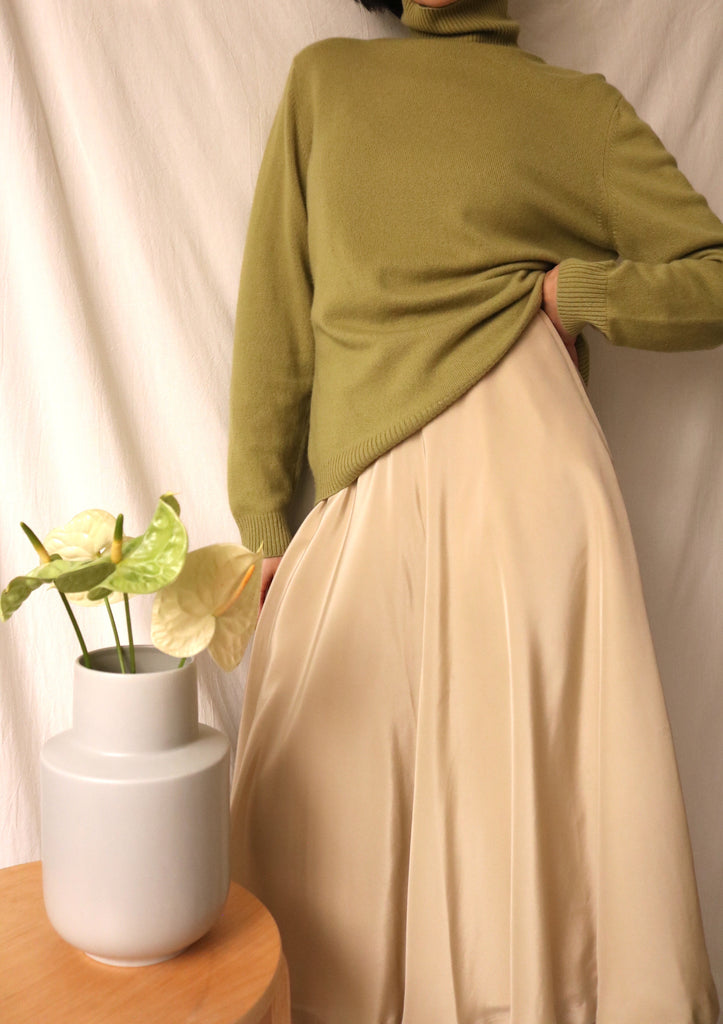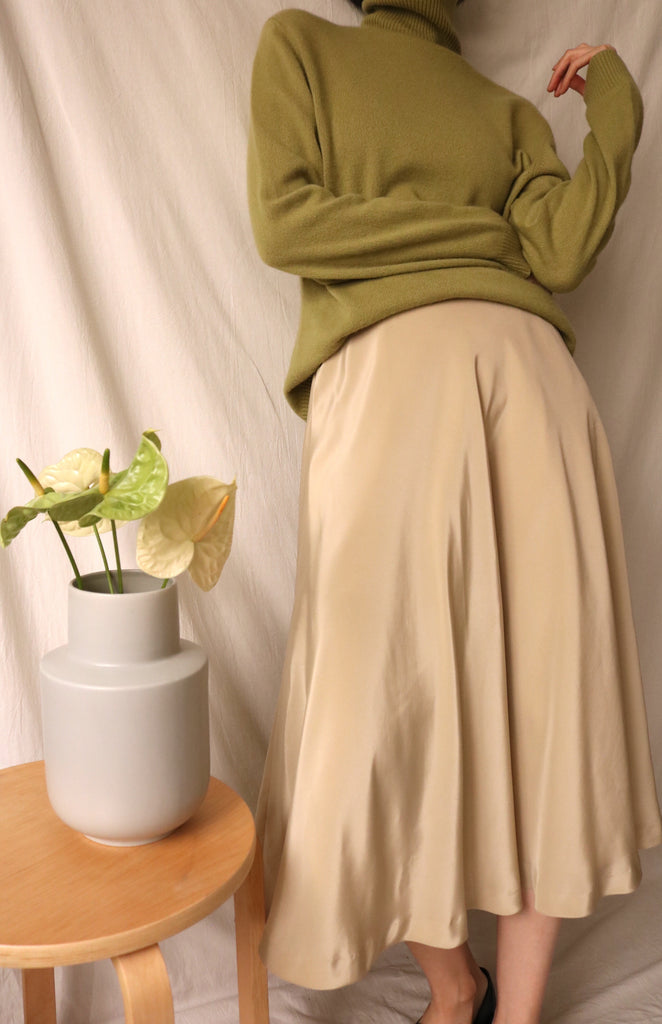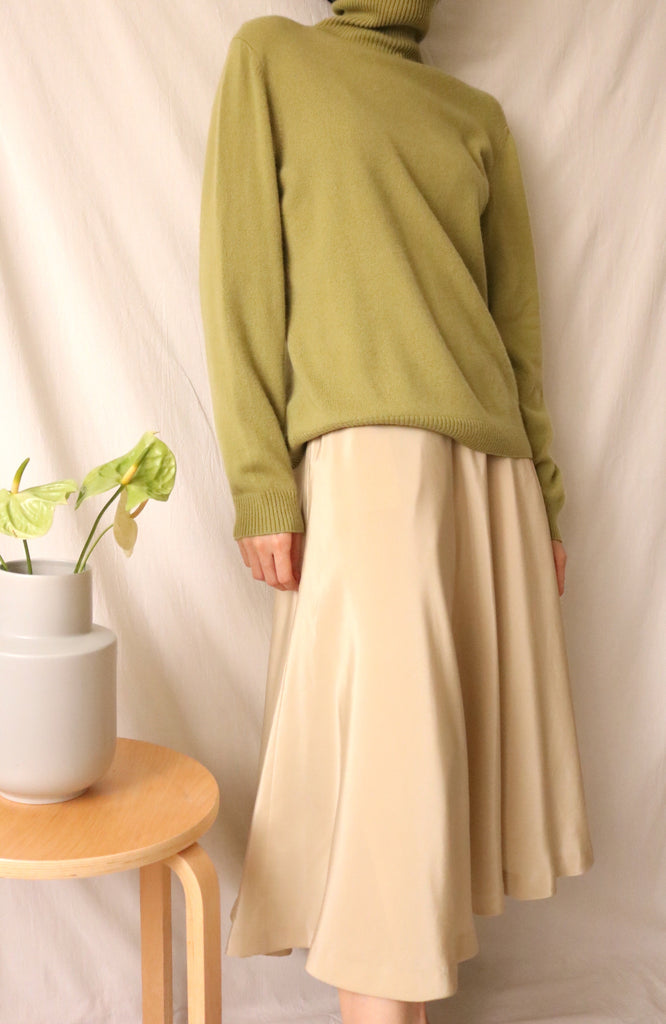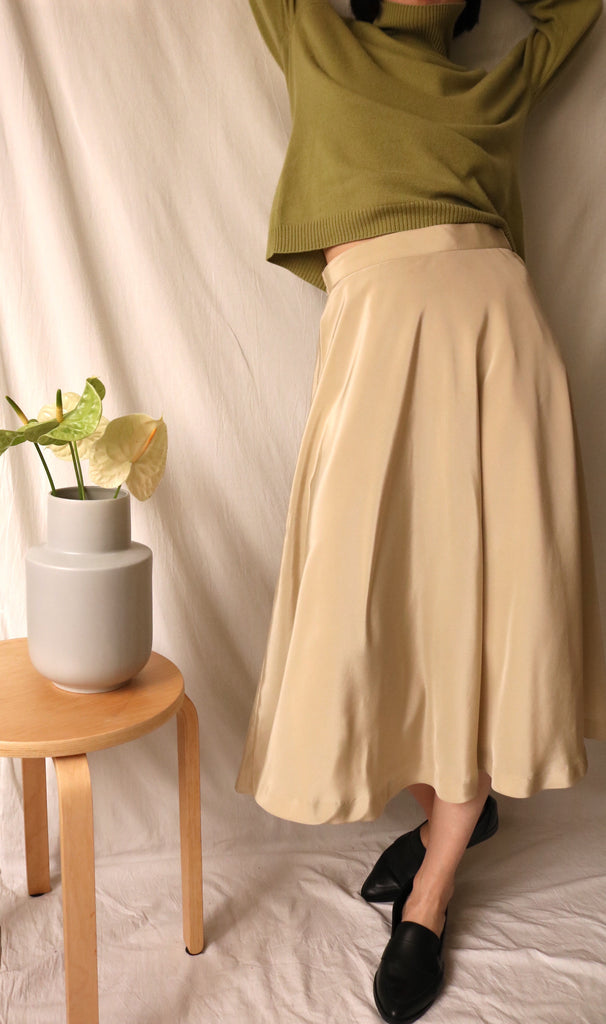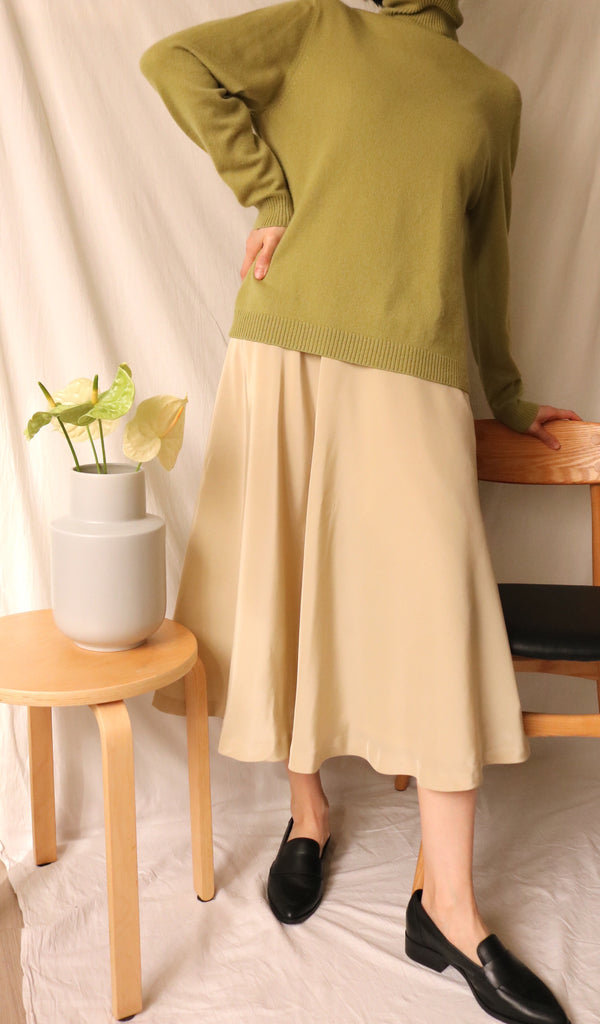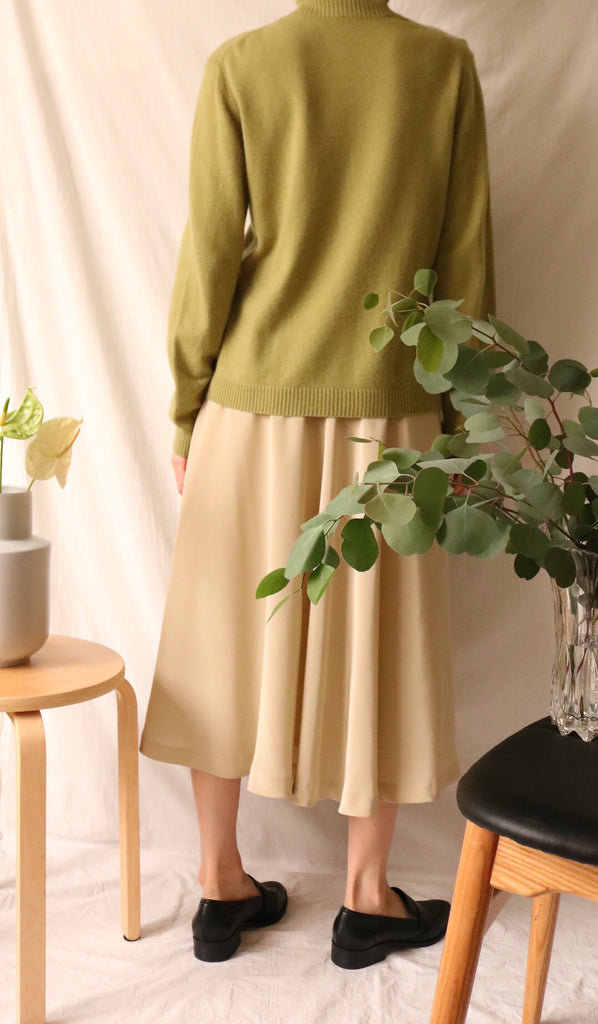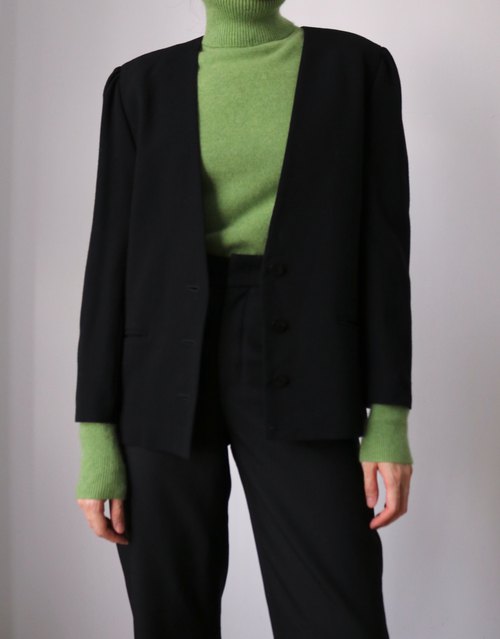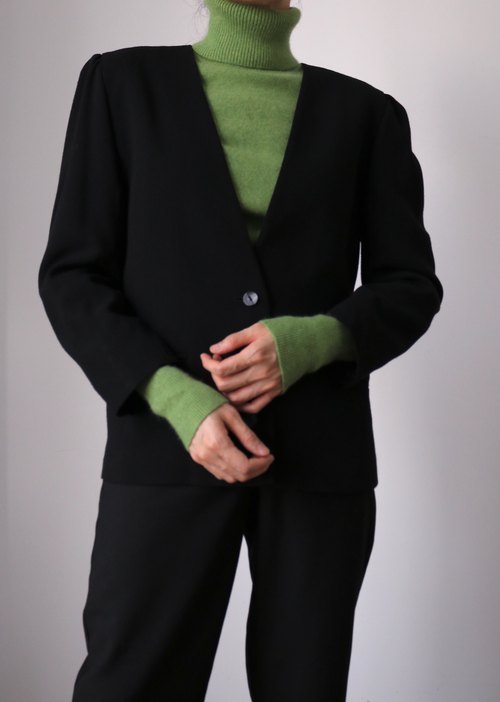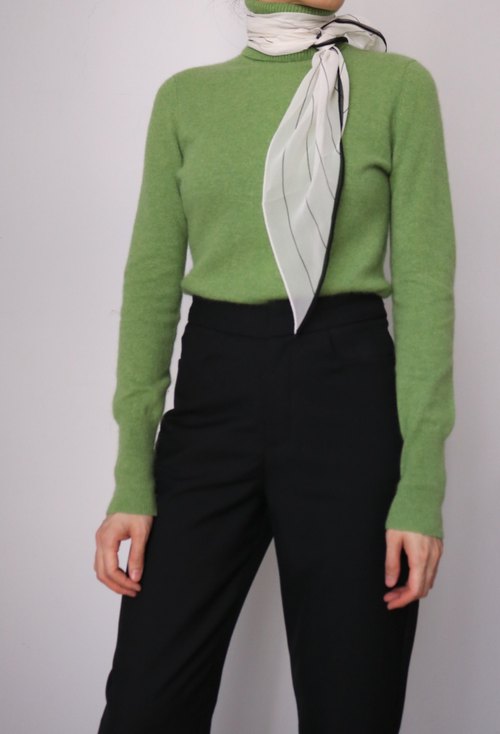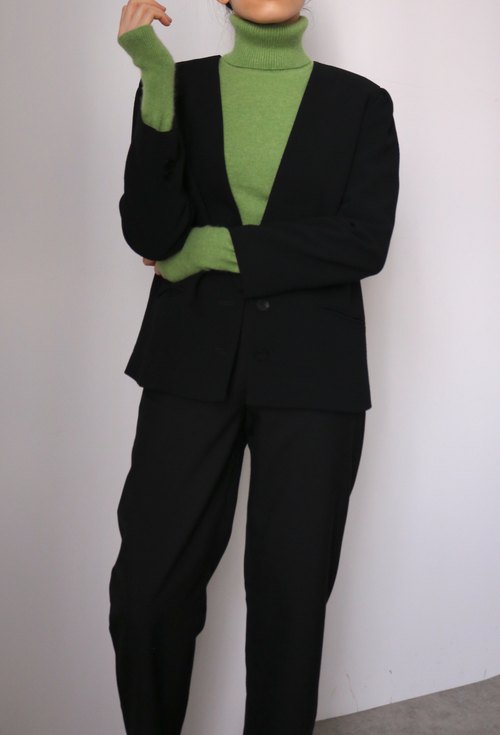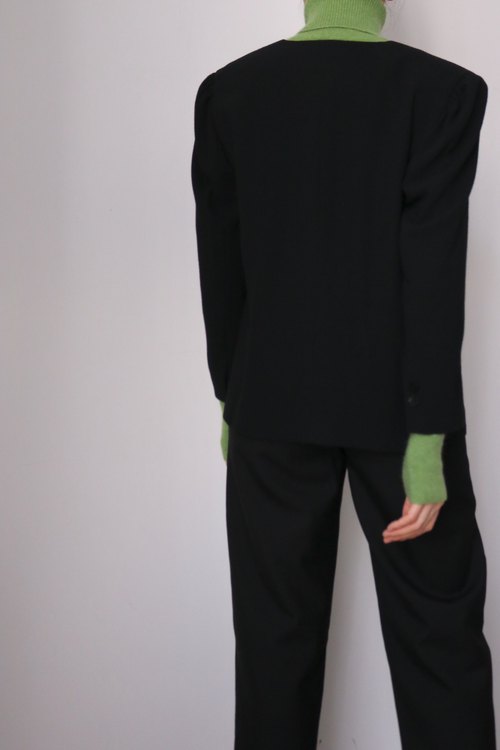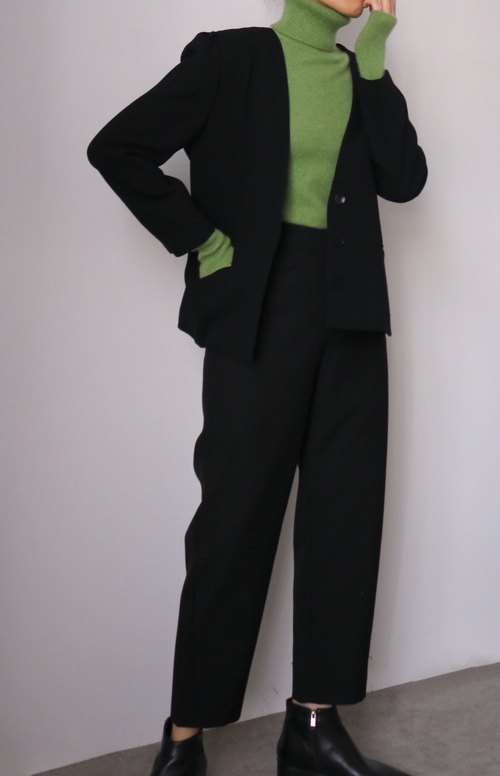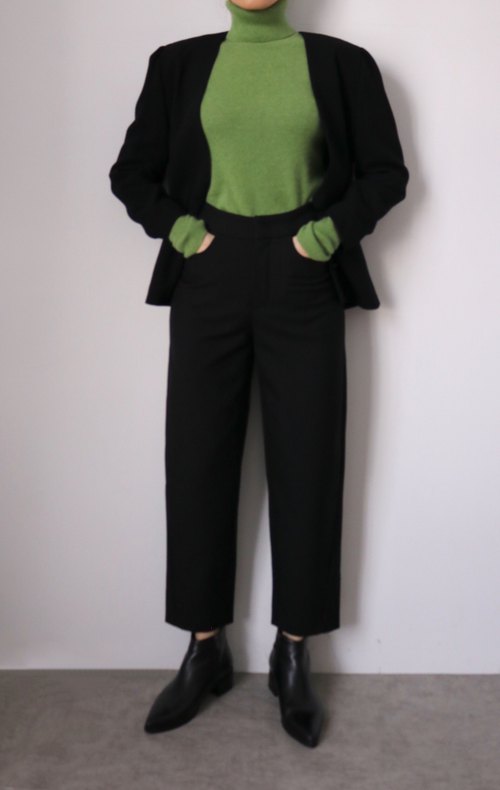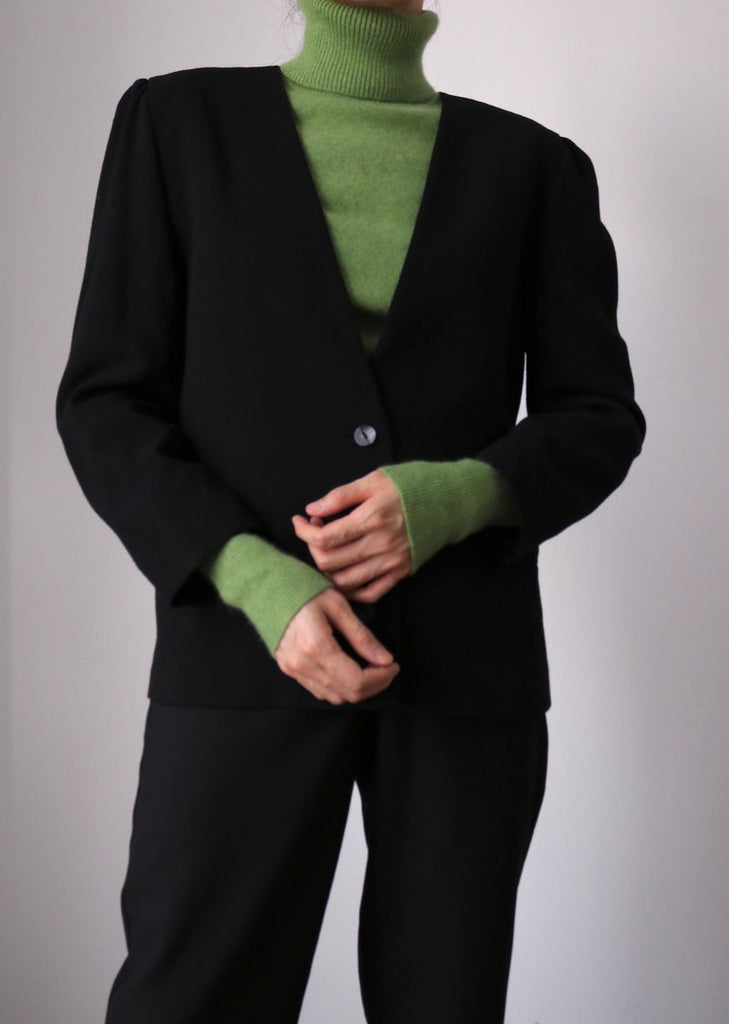 $130.00 USD
Coleen Sweater {Granny Smith, merino wool, only sz M/L left} Sample clearance
Description:

Cashmere /merino wool blend sweater featuring ribbed turtle neck, cuffs and hem. Casual fit. 

Size: M/L (granny smith) 34"-36" bust /25"-29" waist/ 34"-38" hips.
Shoulder-to-shoulder:43cm 
Length:61cm
Sleeve length:62cm 

Colour:Granny Smith 

Material: 32% cashmere 40%merino wool 28%wool
Model size/ Taille de mannequin:163cm/47kg (or 5'4/ 104 lbs) with 33" bust ,25" waist ,and 35" hips.

Care instructions/Entretien:Cold handwash and air-dry. Do not soak. Do not tumble-dry.
Follow us on instagram (@metaformose) for all the latest news & behind-the-scene peek from our studio.

設計重點
*羅紋套頭、袖口、下擺設計
*合身不貼身版型
*現貨3-5個工作天出貨
顏色:青蘋果綠
材質/成分:32% 喀什米爾 40% 美麗諾羊毛 28%羊毛
尺寸:只剩青蘋果綠m/l
 (bust胸圍 waist腰圍 hips臀圍)
34"-36" bust /25"-29" waist/ 34"-38" hips
肩寬:43cm
袖長:62cm
全長:61cm
model拍攝時身高體重 : 163cm/47 kg ( 三圍 33"/25"/35) 

洗滌/保養說明:用羊毛料專用洗衣精可快速冷水手洗+風乾或者乾洗。不能浸泡 不能烘乾。
 ,