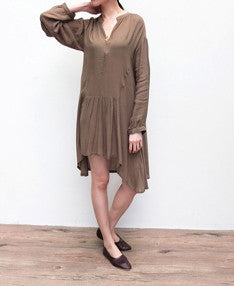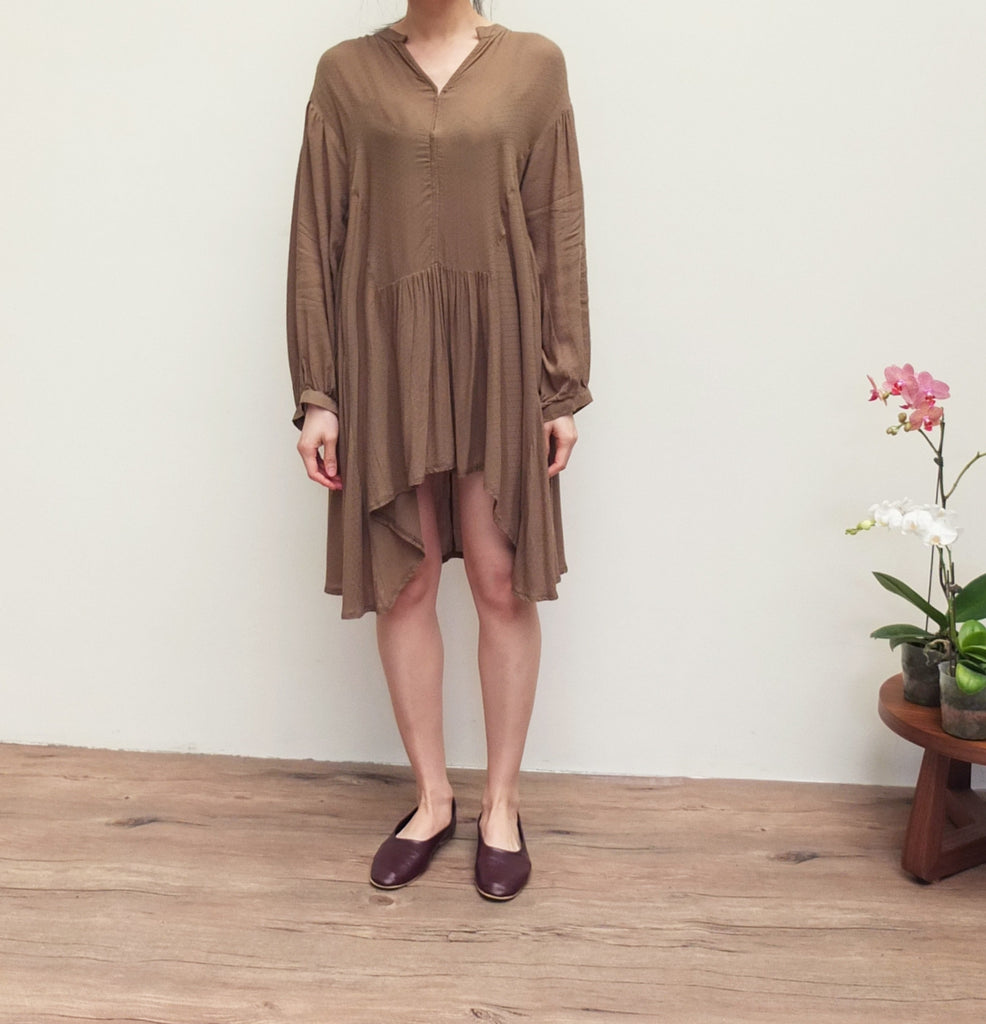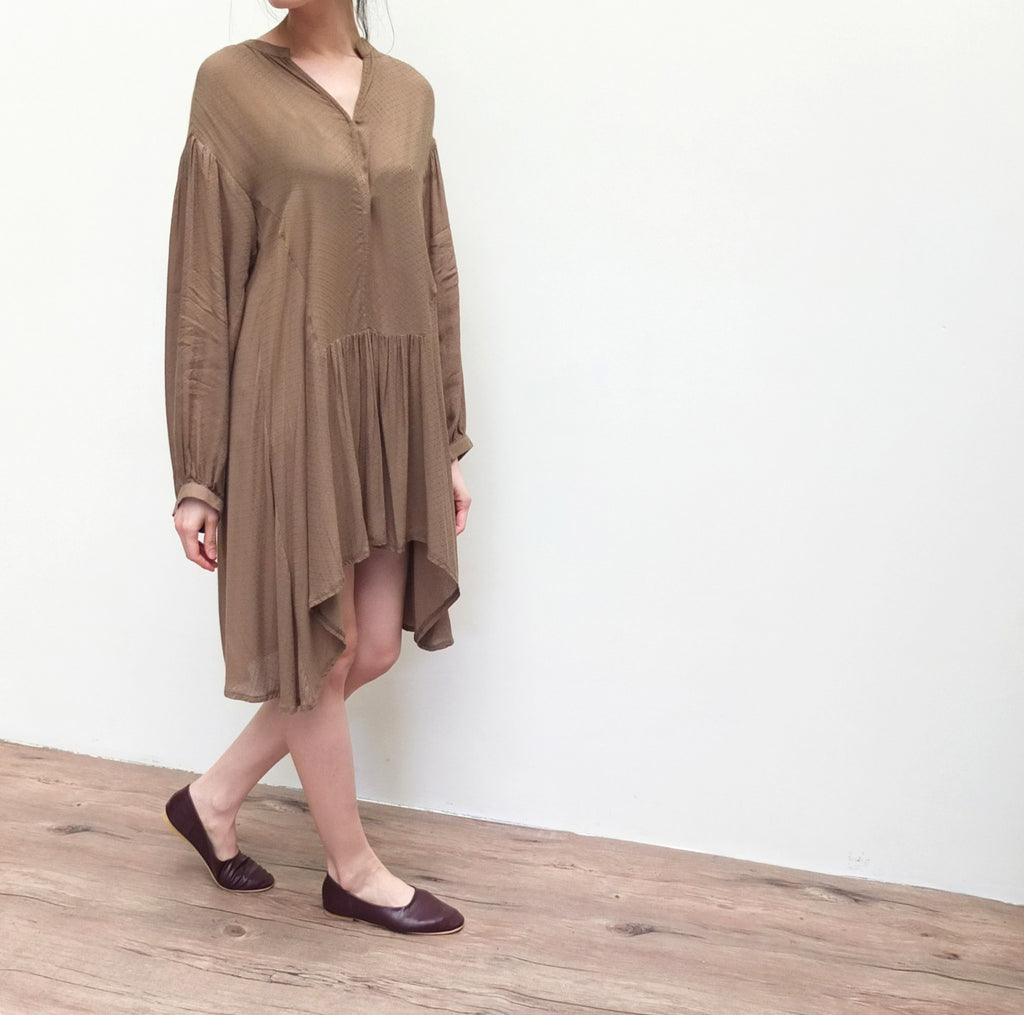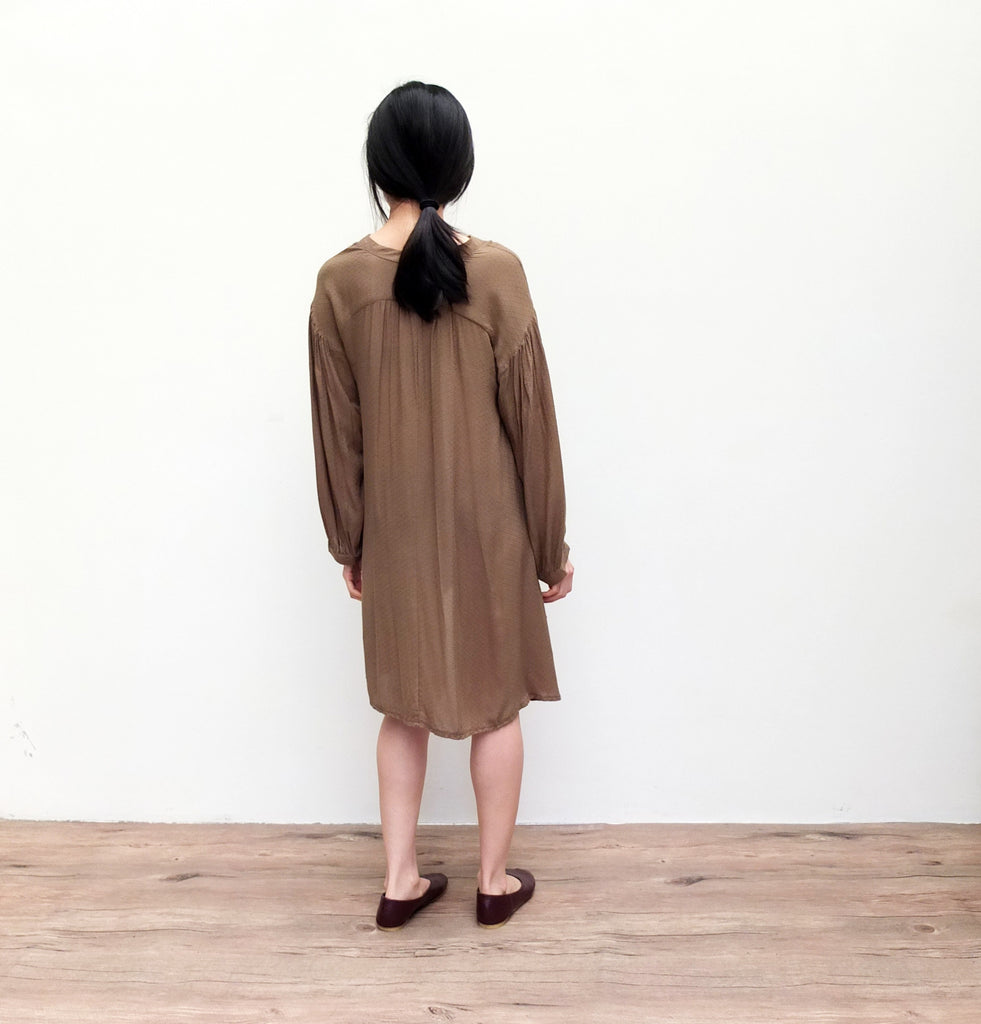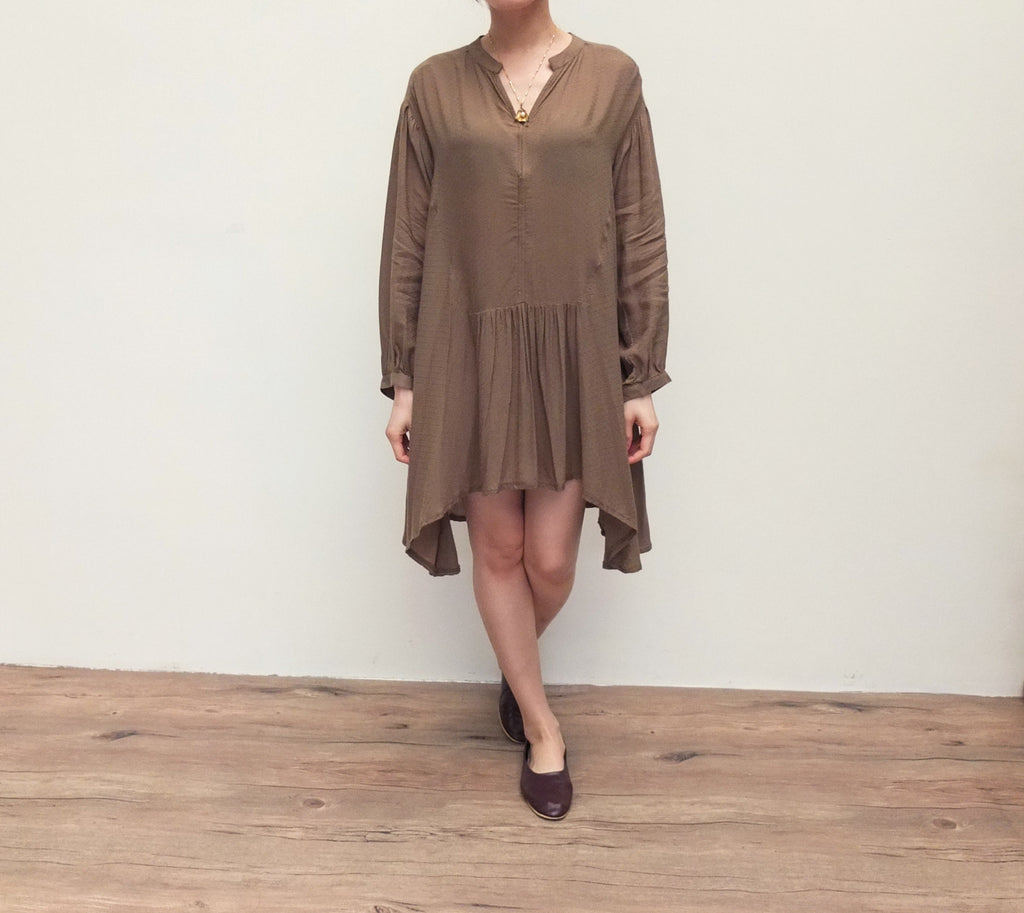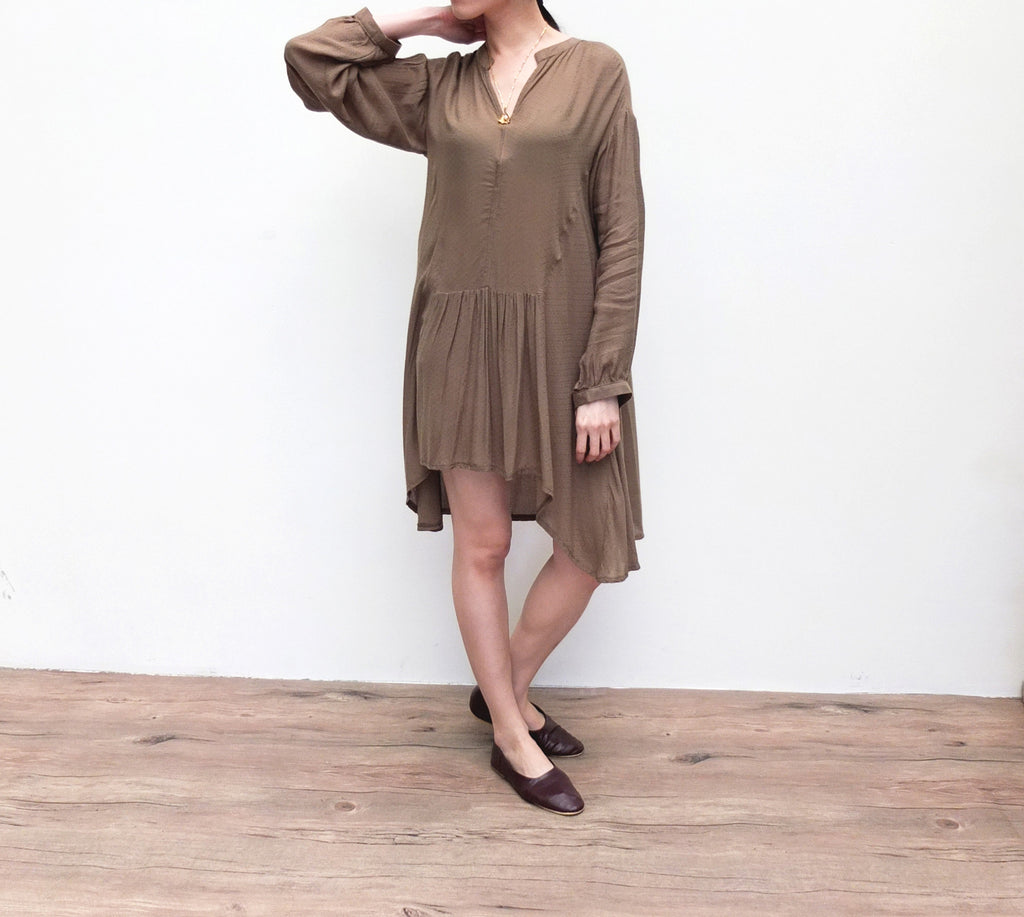 $0.00 USD
Olivia dress{sold out}
Details
A flirty dress presented in an earthy colour. with hi-low hem and gathered detailing on the drop-shoulder sleeves,
back yoke,and on part of the skirt.  Ample fit with tunic-style v-neck and nehru collar.Lined.

Color/Couleur:Beige
Material/Composition:100% Polyester
Size/Taille:Customized based on customer's measurement. (Customer will need to provide shoulder width, bust/waist/hip measurement and height details during checkout.)

Default length /Longueur par défaut:75cm-95cm

Model size/ Taille de mannequin:163cm/46kg (or 5'4/ 101 lb)

Care instructions/Entretien:
Cold handwash. Do not soak.Air-dry.Fabric is delicate,which may catch or snag easily.